Light and acoustic in symbiosis
Acoustic planning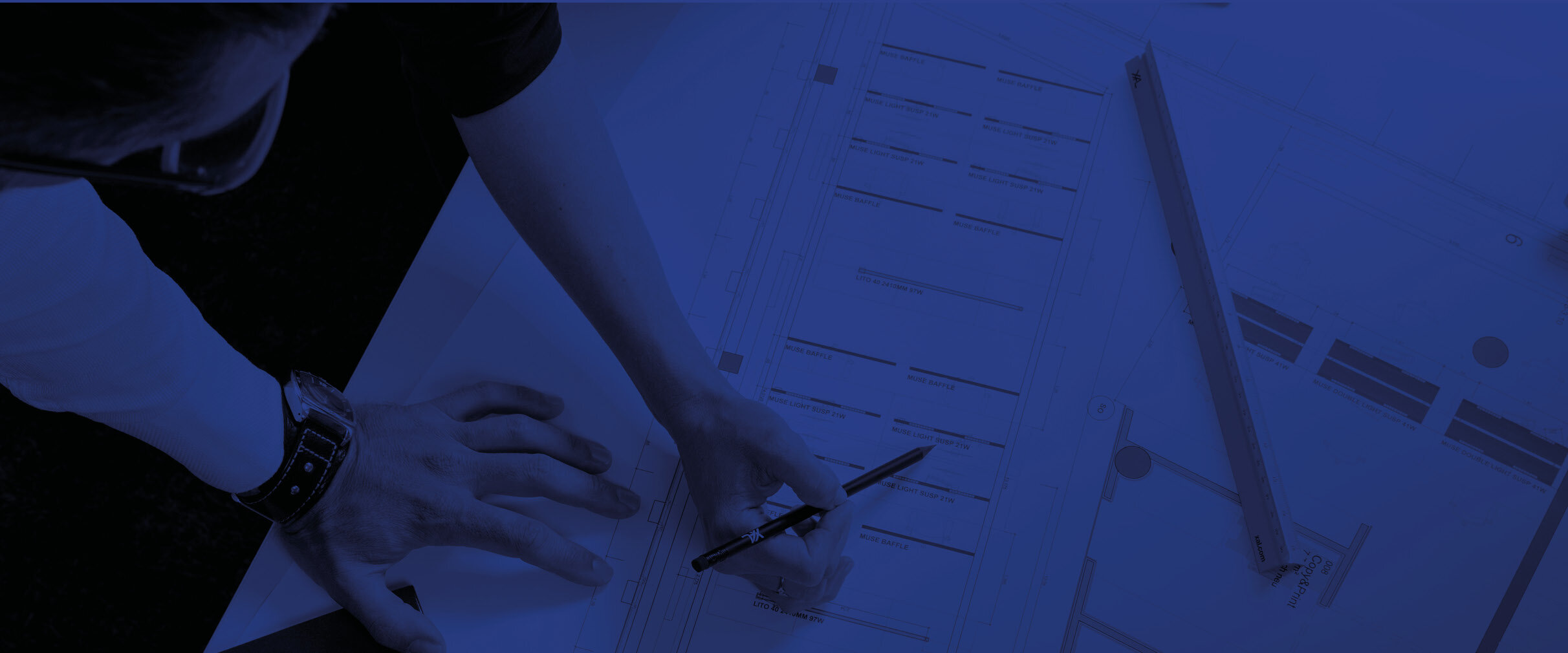 Acoustics as an environmental factor
Rest is a basic human need. Noise affects concentration and health. That is why we have expanded our office portfolio to include acoustic components and have developed XAL acoustic lighting.
The range includes combined lighting and acoustic solutions, creating optimum lighting conditions and a pleasant working atmosphere. Spatial acoustics should be taken into account at an early stage in the planning process because the products and their positioning in the room are crucial.
Read more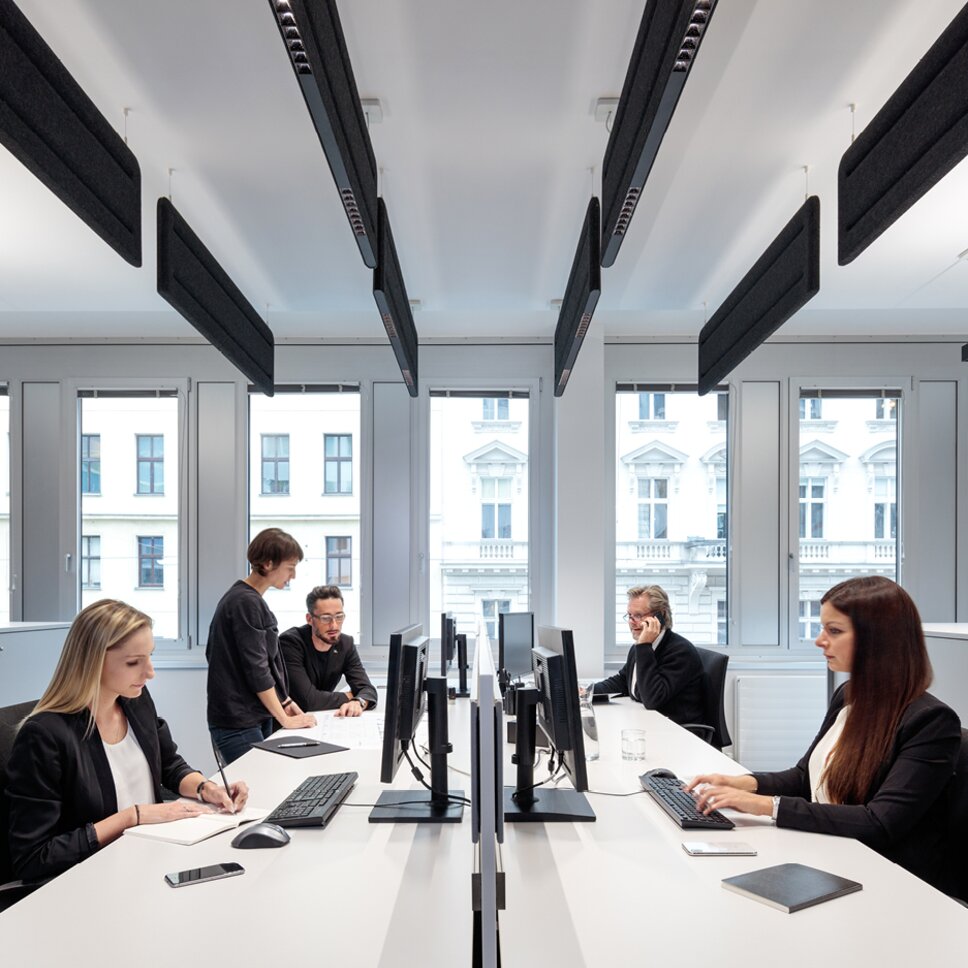 Acoustic planning by XAL
How does sound behave in a space? We calculate, measure, or simulate the behaviour of sound in a space before beginning the acoustic spatial planning. The key metrics are reverberation time and speech intelligibility, which affect communication quality, and determine perceived distracting background noise levels.
We create a bespoke concept for acoustic optimisation from these results. Our acoustic planners work closely with the lighting planning team, the commissioning planner, and the customer. In this way, we can achieve the best balance between light, ambience, and spatial acoustic conditions.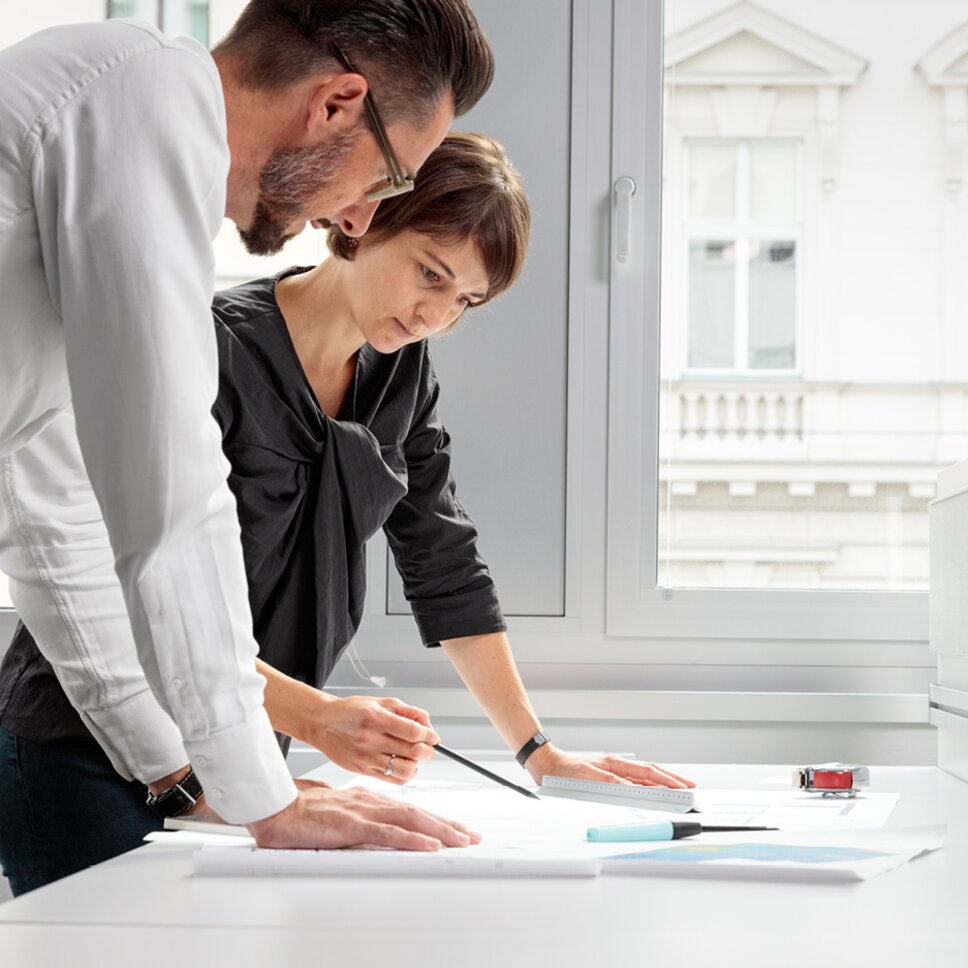 An overview of our services
We offer acoustic planning in three service packages, each with different services depending on space size and specific project requirements. We tailor different variants, including an acoustically optimised ideal situation, for each order. Get in touch with us. We will give you individual advise.
Get in touch
STANDARD acoustic planning
The Basic package includes a calculation based on the spatial data. This is particularly important for determining the approximate reverberation time. The result provides information on the number of acoustic products required, but not on their optimal placement.
Our acoustics experts then recommend where and how the products can be positioned to meet the requirements. To gain a more precise picture of the inventory reverberation time, we carry out a rapid measurement, in close cooperation with our acoustic professionals by using a specially developed measuring case.
ADVANCED acoustic planning
For new construction and more complex construction projects, acoustic simulation is the safest way to create optimal spatial acoustic conditions in the planning phase. The acoustic simulation returns a realistic result that is easier to plan. A 3D model of the space is created, and each surface's absorption values collated. Reverberation time and speech intelligibility are then simulated by sound sources and receivers at different positions. This method can also be used to determine the optimum placement and numbers of products required.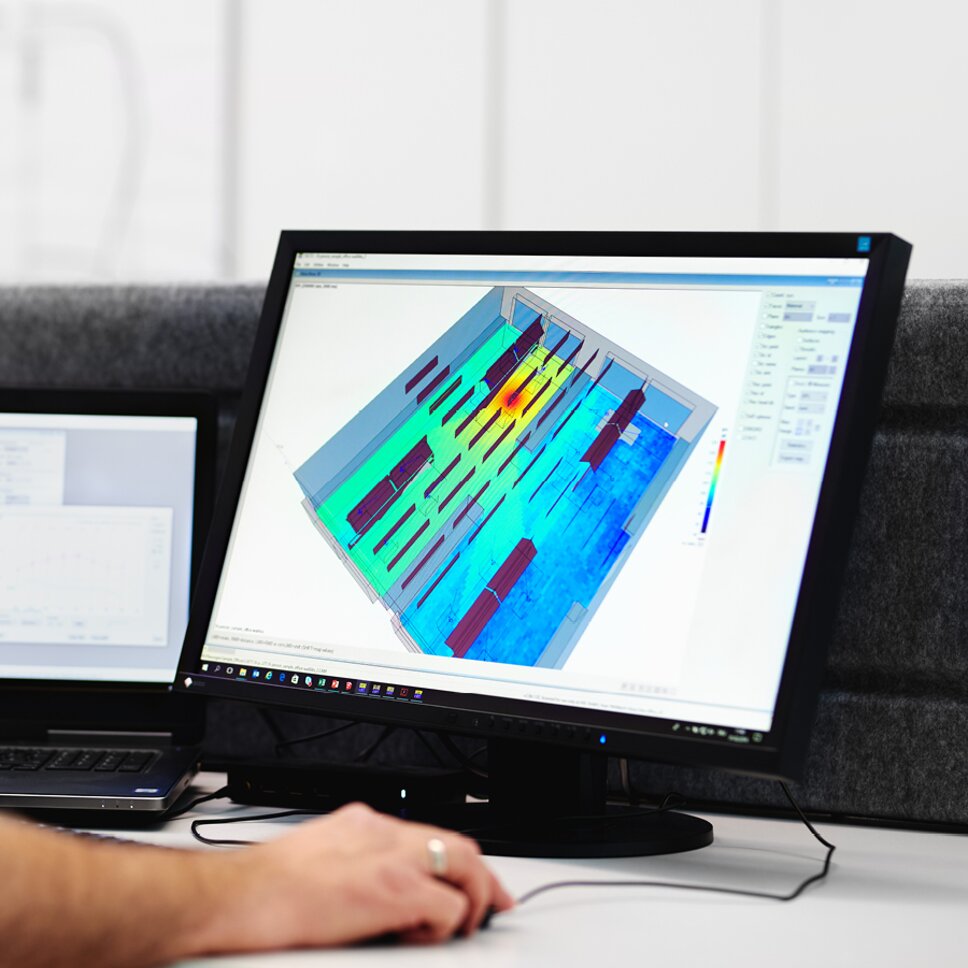 PROFESSIONAL acoustic planning
We recommend this service package for projects that require a room acoustic situation that conforms with standards. We perform acoustic measurements directly in the space, which serve to calibrate the 3D model. The advantage of this method is that spaces of any size and geometry can be precisely measured.
Our acoustic experts work with dodecahedrons (spherical loudspeakers), signal generators, and measuring instruments for on-site measurements. Beyond reverberation time and speech intelligibility, this method can be used to measure and consider other parameters, such as the sound pressure level curve. Once the acoustic elements have been installed, a professional second measurement can be carried out for a direct before and after comparison.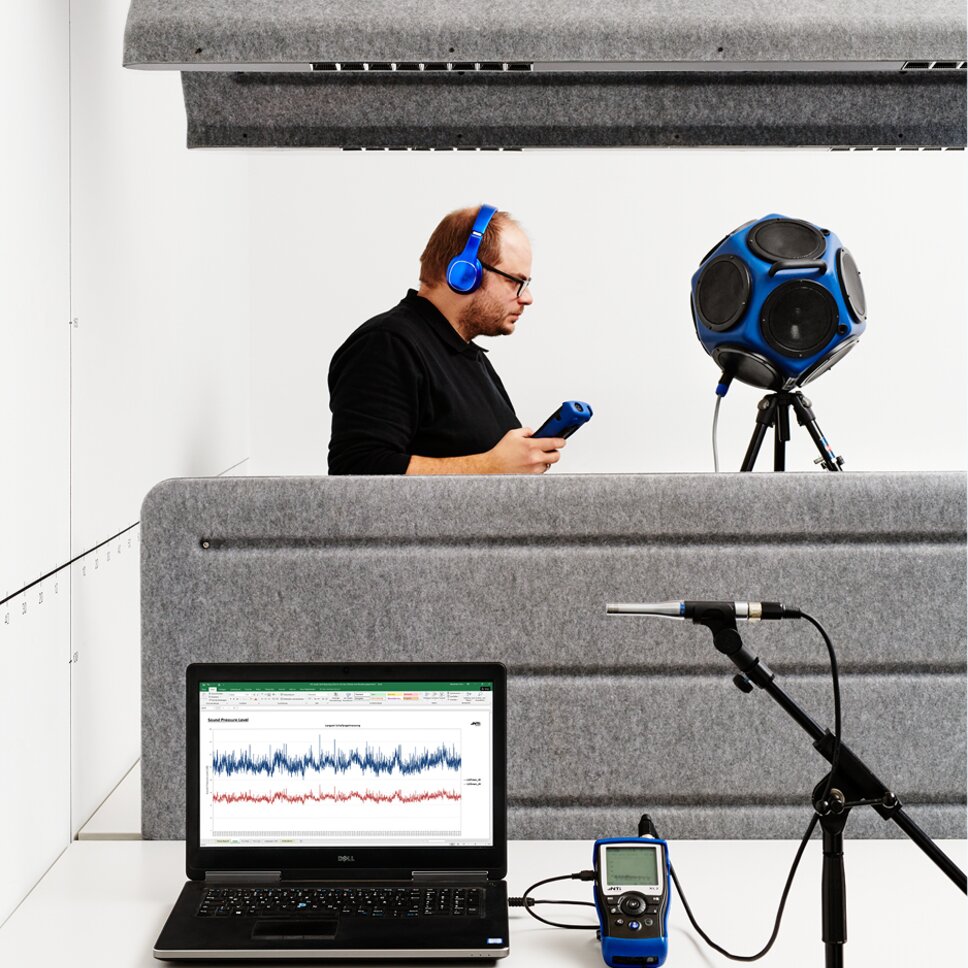 This is how the result sounds
What does professional acoustic planning sound like in practice? To experience this for yourself, we have completely optimised the lighting technology and room acoustics of our XAL Office in Vienna and equipped them with our acoustic lighting products.
Hear for yourself.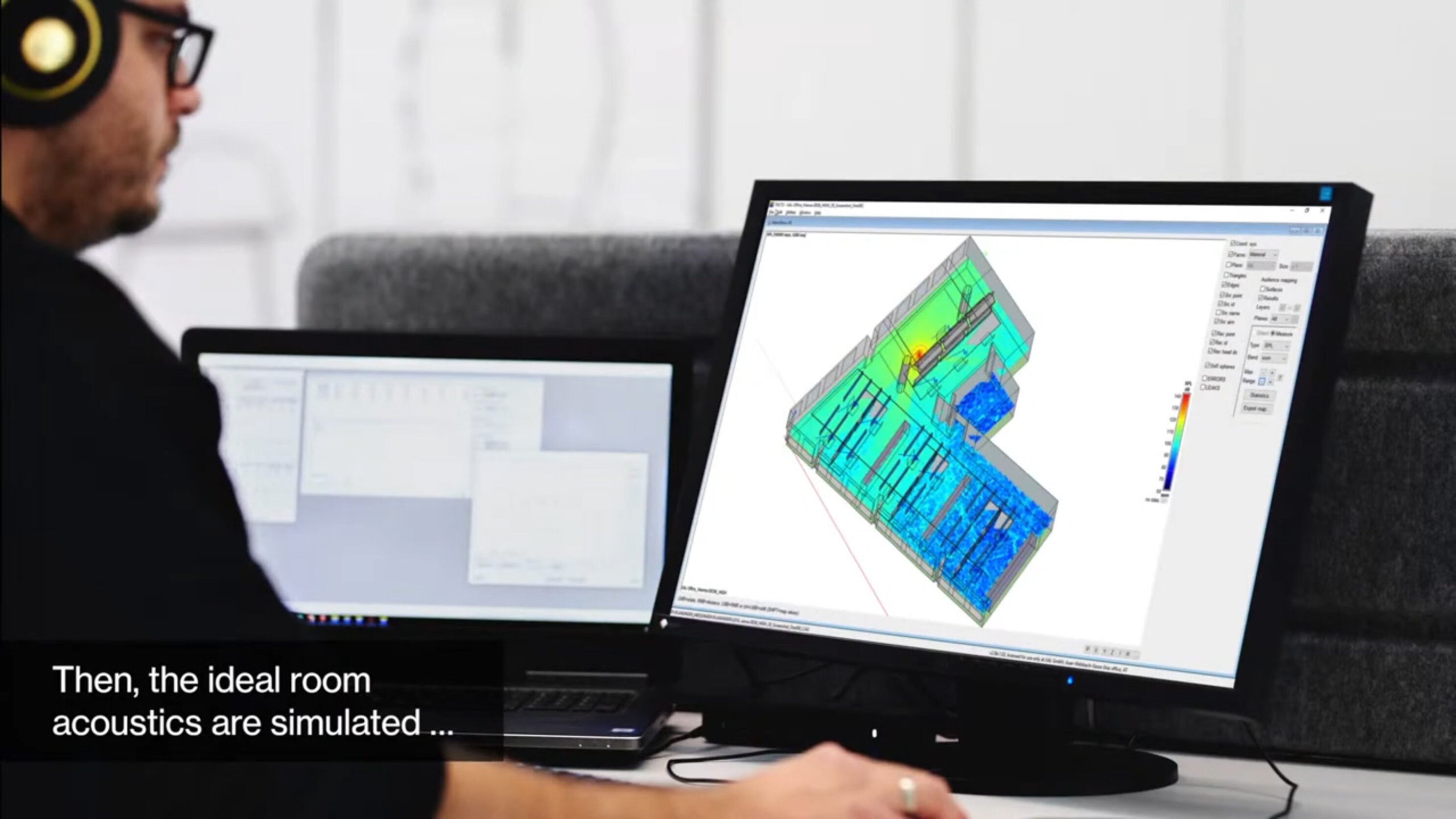 Discover our acoustic product range