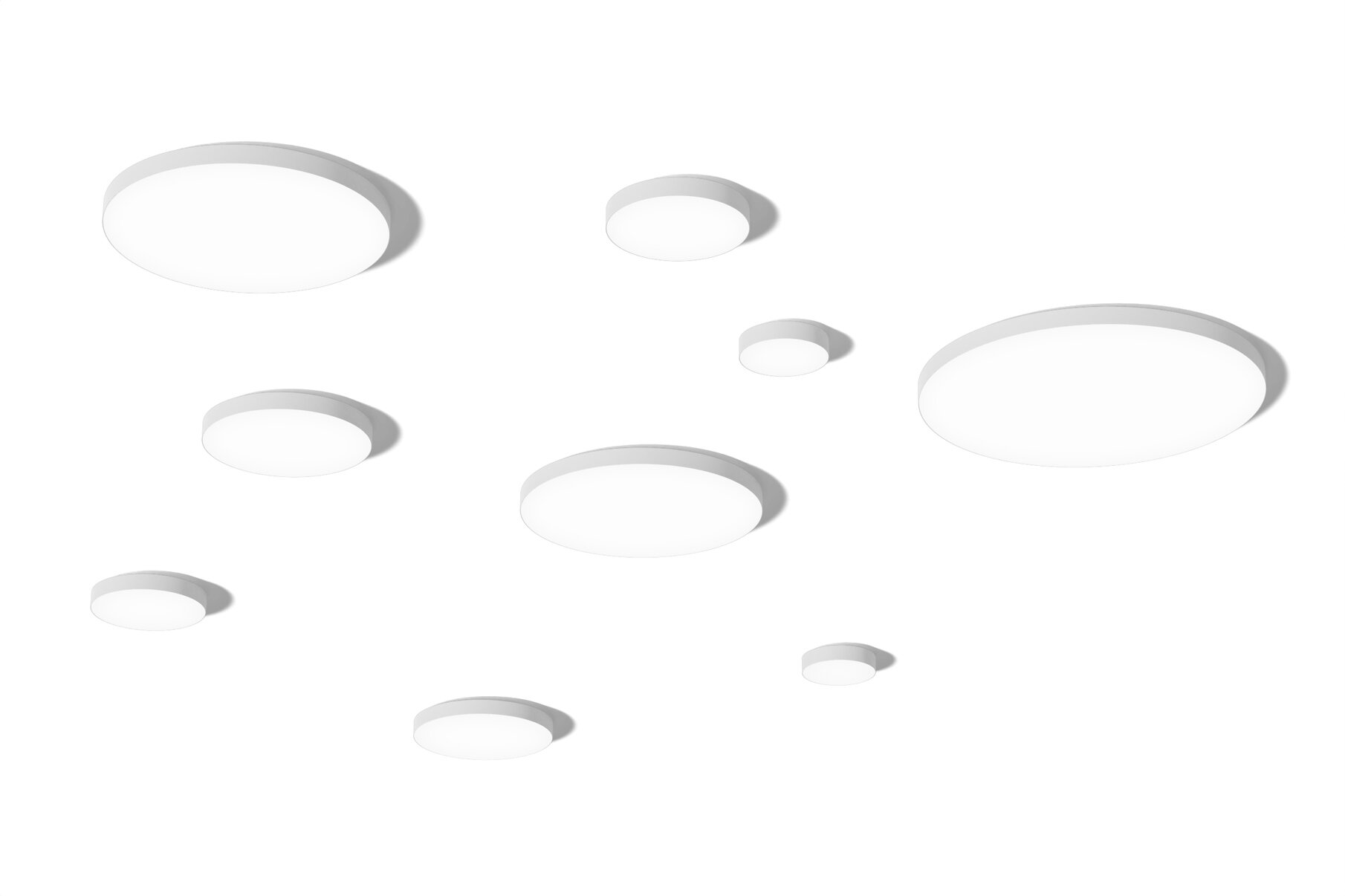 Surface luminaires
Versatile and powerful – LED surface luminaires can be mounted on the ceiling and wall. The designs include square or round panel luminaires, profile luminaires, system luminaires, or luminaires with special glare-reduced reflectors. Surface luminaires have many applications, depending on style and optical features – whether as a harmonious primary light source in the room, suitable for office workplaces, or as a decorative light sculpture.
Read more ...
Dieser Bereich wird neu geladen sobald ein Eingabefeld geändert wird.
Oops! Something went wrong. Please try again.
Optimised and economical lighting with LED surface luminaires
Different interior designs require different visual and functional solutions. That is why XAL's surface luminaires come in many versions and sizes, from classic round to modern hexagonal shapes. The profile luminaire offers even greater freedom in lighting design. Our surface-mounted system luminaires are ideal for planning "infinite" light lines on the ceiling.
Should surface-mounted LED luminaires be used at the workplace or in a recreation room? High-quality opal covers deliver uniform illumination and are ideal for rooms where a relaxing ambience with good visual conditions is to be created. Microprismatic covers are perfect for the workplace. They create the best conditions for focused work on the screen by minimising glare and reflections. Many XAL surface luminaires come as DALI Dim versions with adjustable brightness. Thanks to smart sensors, they can adjust the light intensity to the available daylight or react to the presence of people.
Where recessed luminaires cannot be used due to structural conditions, flat surface-mounted luminaires have proved their worth. These can be mounted without major effort, in some cases particularly simply by using a mounting plate into which the luminaire need only be clicked.
HEX-O light and sound sculptures
A bespoke lighting and acoustic solution that is well worth seeing. HEX-O is our answer to perfect lighting paired with ideal room acoustics, without sacrificing appealing design. The geometric luminaires can be easily combined with matching acoustic elements and supplemented at any time. This creates ceiling sculptures that are both functional and act as an independent design element. Use the products as surface-mounted luminaires or suspended in single or group arrangements. More about the product family.
Convert to LED now for improved light quality and lower costs
Bring your surface-mounted luminaires up to date. Retrofitting old lighting installations can reduce energy use by up to 80% a year while appreciably improving lighting quality. XAL offers a complete conversion service for your surface luminaires. Our special conversion kits replace old lamps quickly and easily with ultra-modern, high-performance LEDs. Intervention is minimal. Only the necessary parts are replaced during the renovation. It pays off very quickly. Thanks to attractive state subsidies, you will have covered your costs within a few years and will benefit from lower energy costs in the long term.
XAL's Smart Services calculates the amortisation, dismantling, and disposal of obsolete luminaire parts, as well as the installation of the new LED sets if desired. All components are then tested and put into operation. You can look forward to better lighting, reduced energy costs, and can choose between a five or seven-year XAL full-service guarantee. Read more.