Reduce energy costs, increase efficiency
LED conversion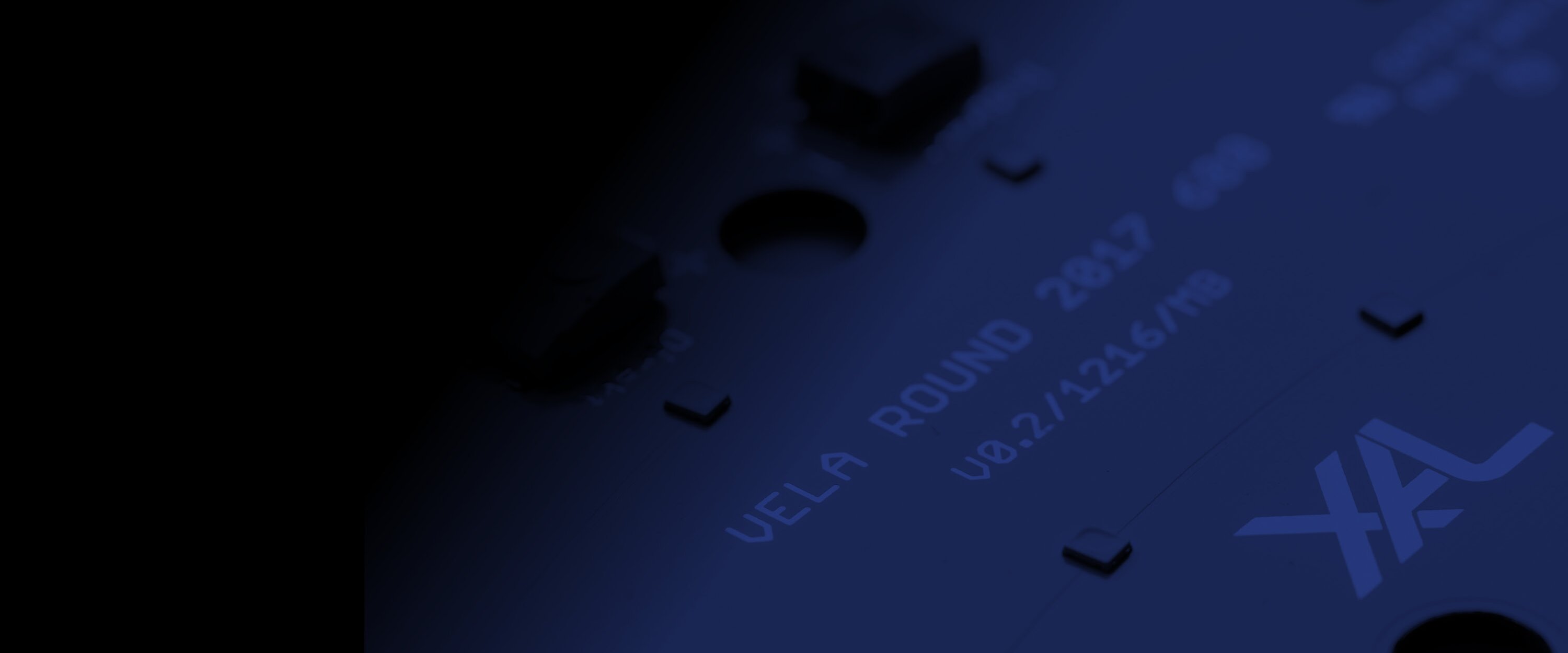 Due to the rise in energy costs and since the final phase-out of compact fluorescent lamps, ring lights, and linear fluorescent T5 and T8 lamps, a closer look at existing lighting solutions is essential. Because increased energy prices don't have to mean lights out. Converting to LED technology saves at least 50% energy. In comparison to fluorescent luminaires, LED luminaires have a significantly better light output, light control, and a much longer service life. For example, 20 percent more illuminance is provided at the workplace with the same luminous flux. Switching instead of switching off is the solution. XAL offers a conversion service that is extremely simple for you. Using special conversion kits, we quickly and easily replace old light sources with state-of-the-art, high-performance LEDs. The intervention is minimal: only the necessary parts are replaced during the refurbishment. And it pays for itself within a very short time. Thanks to attractive state subsidies, you will have covered your costs within a few years and benefit from lower energy costs in the long term.
Save at least 50 % of electricity consumption by converting old luminaires to LED.
It's that simple
We bring your luminaires up-to-date in no time. LED conversion kits specially developed by XAL facilitate the conversion in just a few minutes and are compatible with the models listed below. Only the inner components are replaced, the luminaire housing and therefore the external appearance of your lighting system remain unchanged. There is also the option of converting other XAL luminaires and products from other manufacturers via XCS Customised Solutions.
Planning examples
Products suitable for the LED conversion kit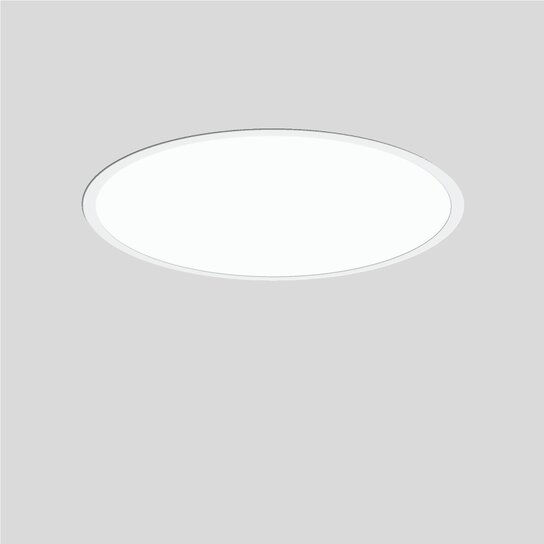 COMBO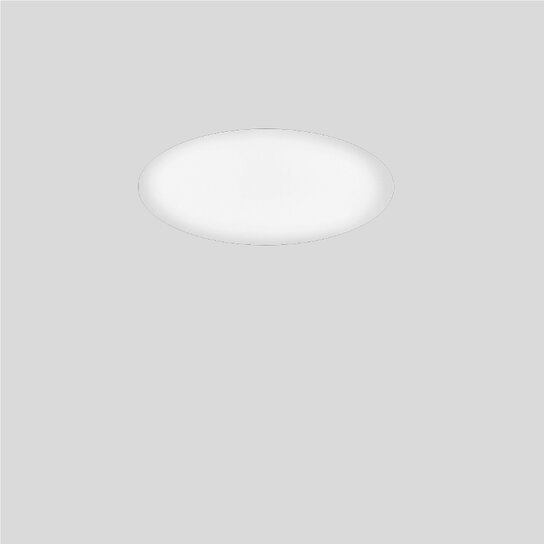 MENO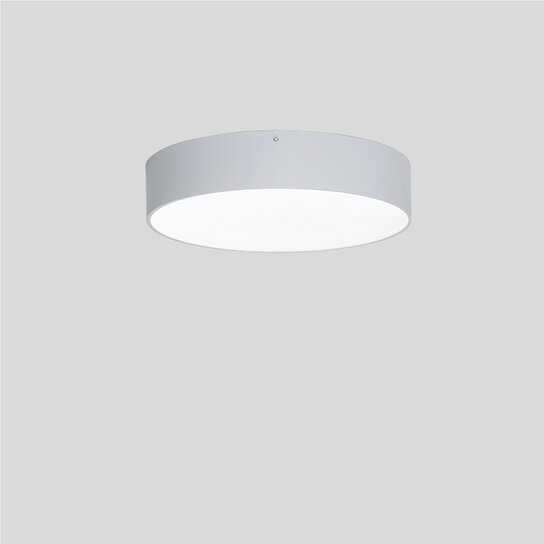 VELA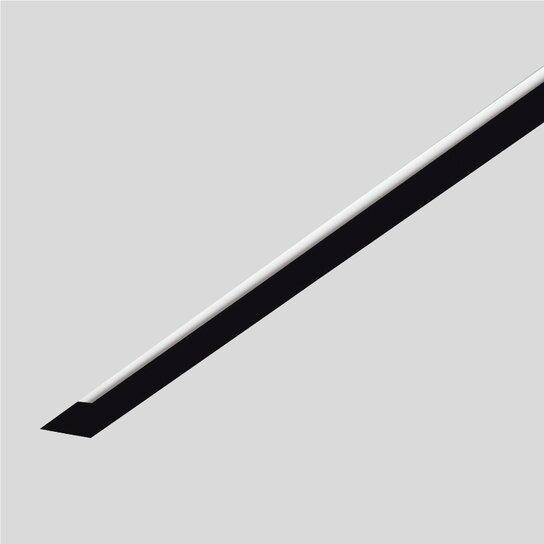 CANYON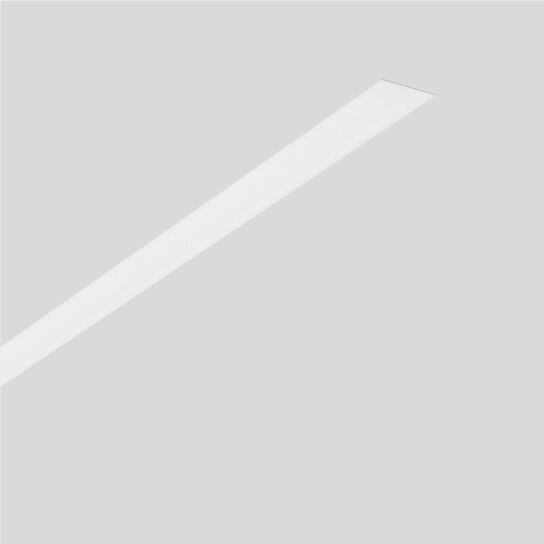 MINIMAL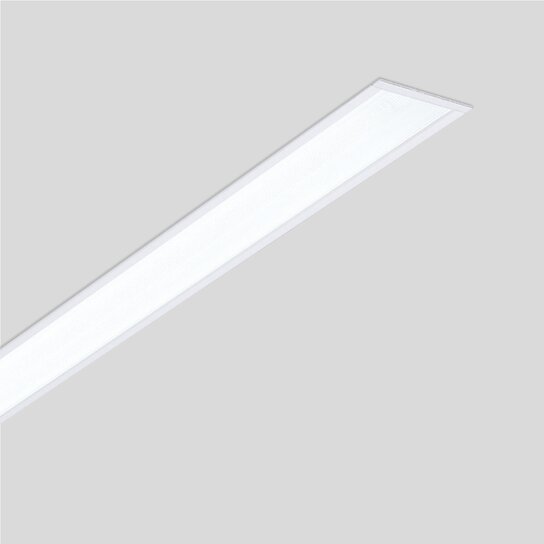 FRAME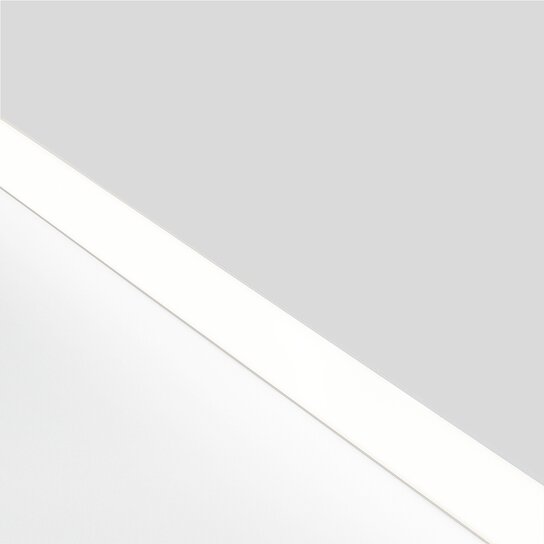 EDGE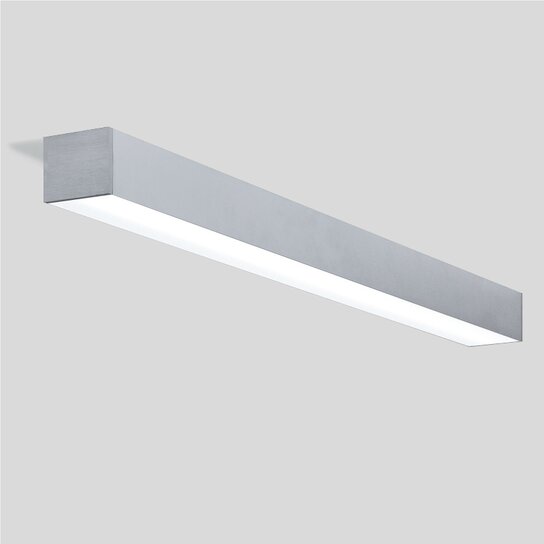 MINO 
This is how quickly the conversion pays off
Better light, lower costs: modernising an older lighting system not only increases your efficiency, but also reduces your energy costs from day one. Thanks to the longevity of LEDs, there are also hardly any maintenance costs. Running costs are therefore drastically reduced: you can cut your electricity consumption by at least 50% by converting to modern LEDs.
XAL's warranty package, there are no additional maintenance costs for the first five or seven years. This means that refurbishing your lighting system usually pays for itself after just three to five years – depending on the size of the project and your usage. Nutzung.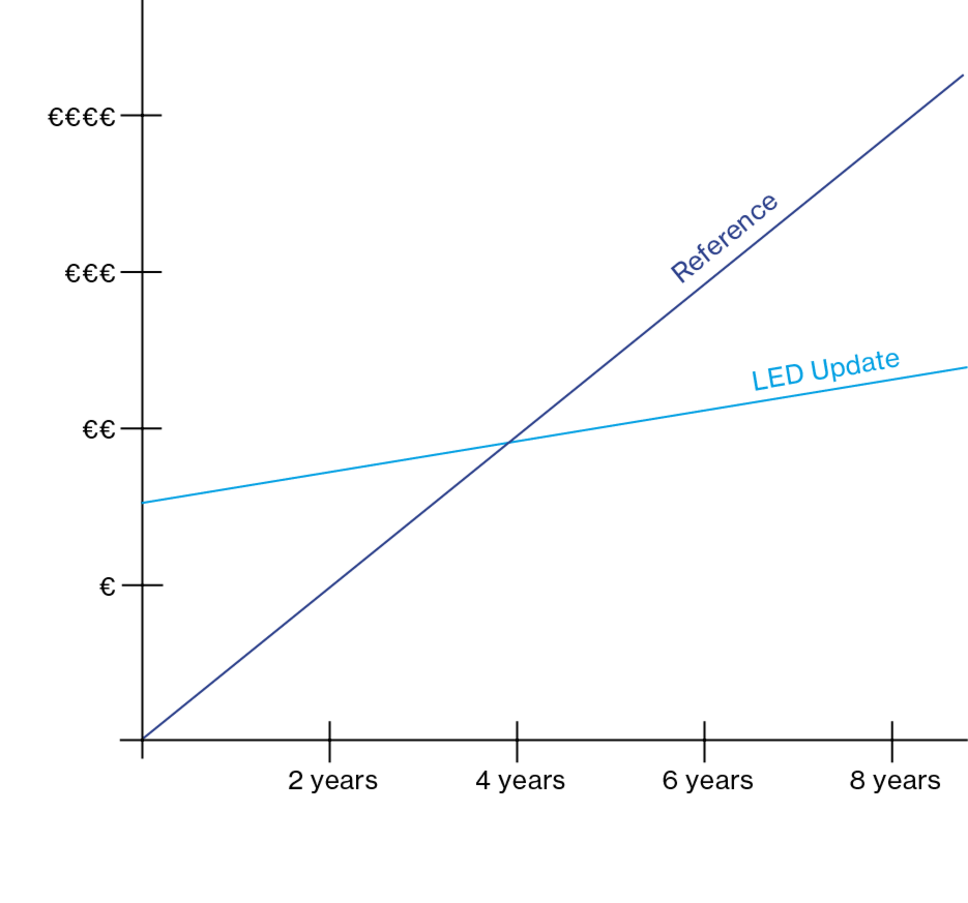 Do you have any questions? We will be happy to advise you.
Funding programmes
Lighting modernisation pays off twice over. The state awards attractive subsidies for the refurbishment of lighting systems. Funding is available for the conversion of conventional luminaires to LED systems in existing buildings used for commercial purposes and for the additional installation of lighting control systems. The funding programmes place particular emphasis on high luminaire efficiency. Minimum efficiencies of 100 lm/W in Austria and 120 lm/W in Germany, for example, are required.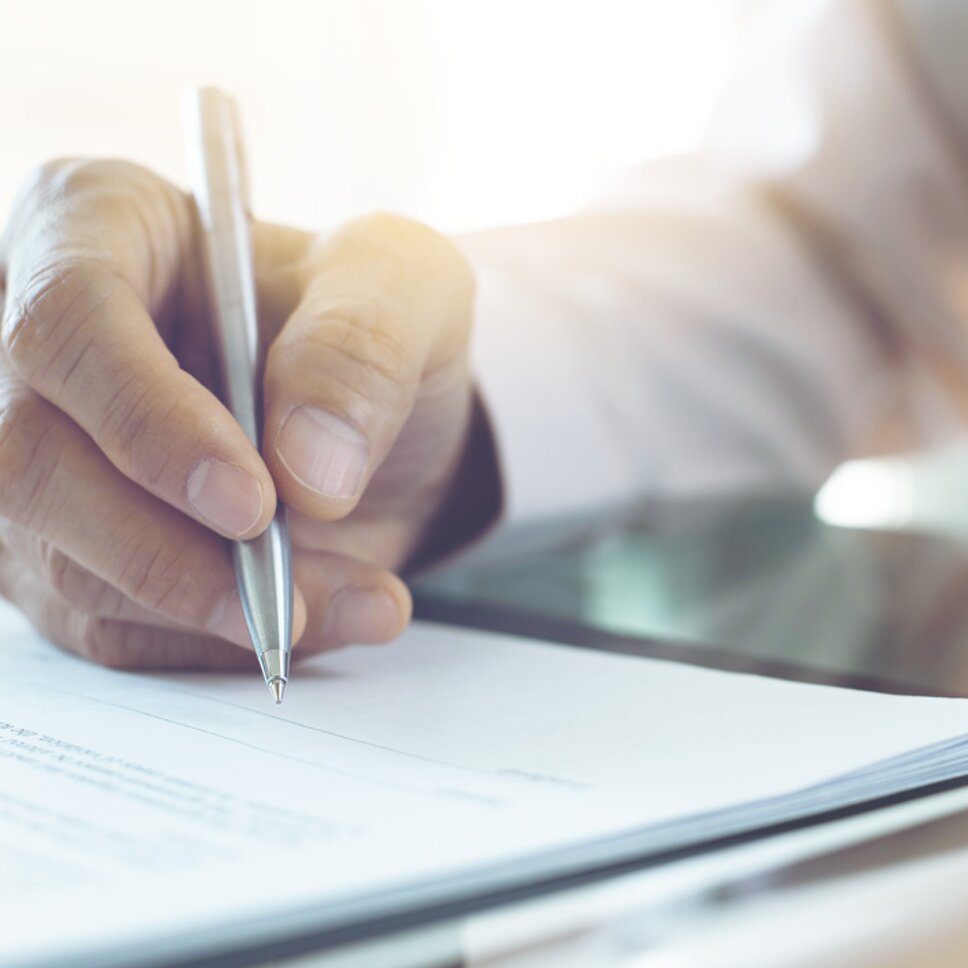 Funding programmes in Germany, Austria, and Switzerland
Contact for funding programmes
Maximum energy efficiency and comfort
Götzis Secondary School, Austria
For the secondary school project in Götzis, 700 luminaires were technologically upgraded with the universal XAL LED conversion kits. The trigger was the knowledge of significant energy savings of up to 74%. XAL's service included the complete dismantling and disposal of the old luminaires. The conversion of the 700 luminaires was quick and straightforward thanks to the conversion kits. The school now benefits from significant energy savings combined with improved lighting quality, for maximum well-being for the children at the new secondary school in Götzis.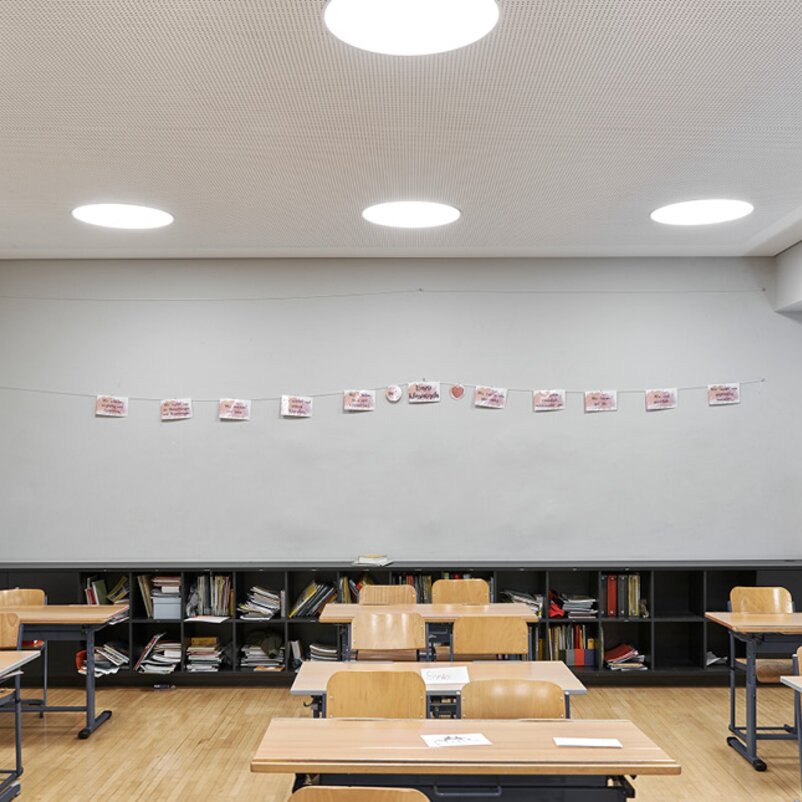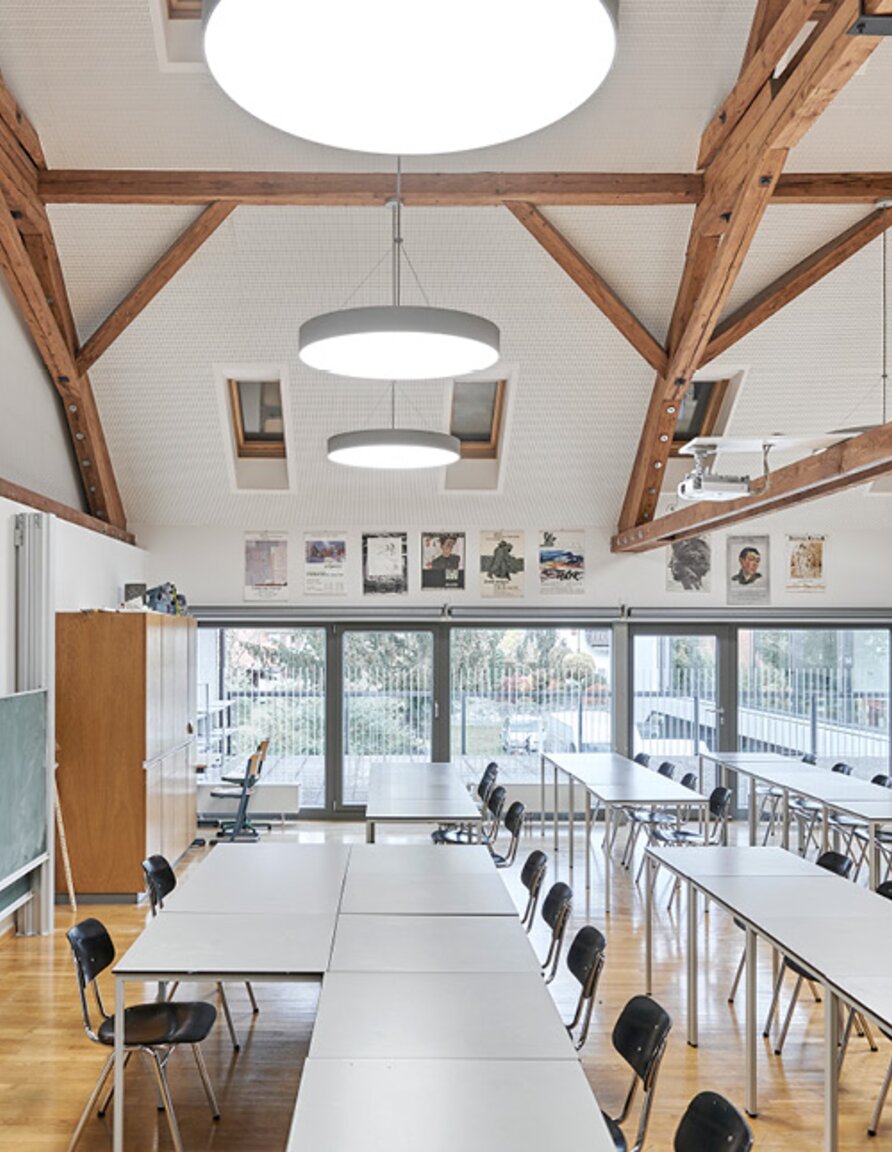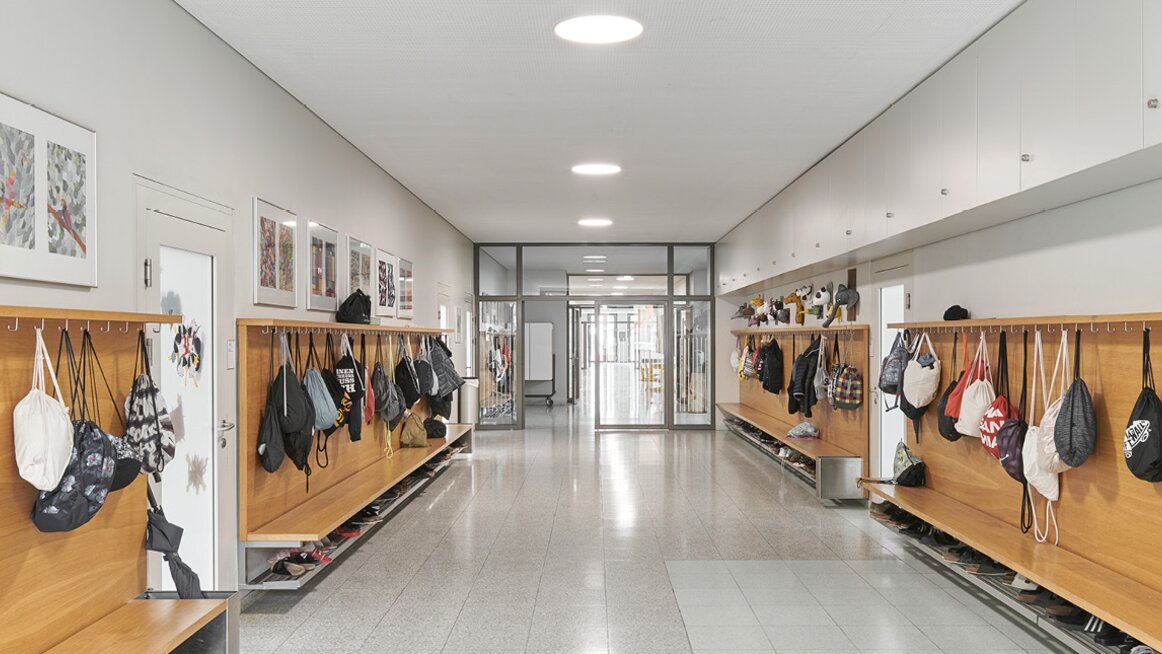 Improved lighting quality – permanently reduced costs
Neunkirchen Hospital, Austria
For this project, 260 luminaires were technologically upgraded with customised conversion kits. The result speaks for itself. Electricity costs can be reduced by around 64 percent per month. The investment costs are amortised after just 32 months. The service included the development of a customised conversion kit for a 1:1 replacement without major effort. The hospital benefits from significant, long-term energy savings and improved lighting quality. For maximum well-being for patients, visitors, and staff.
Everything from a single source
We perform a feasibility check for you
Our engineers carry out an on-site inspection of your lighting system. We can then assess whether renovation is possible and would make sense for you.
Calculation of amortisation
Each converted luminaire reduces your electricity consumption by at least 50% per year. We will calculate your financial savings and the conversion's break-even date.
Implementation and maintenance
XAL's team takes care of all the renovation work – even for other manufacturers' products. The conversion is very straightforward as we simply replace the luminaires' inner workings. There are no maintenance costs for the first five or seven years thanks to XAL's special guarantee package.
Assembly incl. dismantling of old luminaires
During the conversion process, we dismantle, remove, and recycle or professionally dispose of old luminaire parts. There is no additional work for you. Within a few hours your entire lighting system is state-of-the-art.
Enquire now