New light for Swedish art treasures
Nationalmuseum, Stockholm, Sweden
How can daylight and modern lighting technology find harmony in historical buildings? What are the limits of illumination in the context of art? Answers can be found in the newly revamped National Museum Stockholm.
Floating Exhibits
Deutsches Elfenbeinmuseum Erbach, Germany
The remarkable exhibition concept of Sichau & Walter Architects BDA frees itself from the building envelope and presents the collection in darkened rooms with spatial boundaries sprayed in anthracite. The miniature projectors stage the exhibits in an accentuating and glare-free fashion.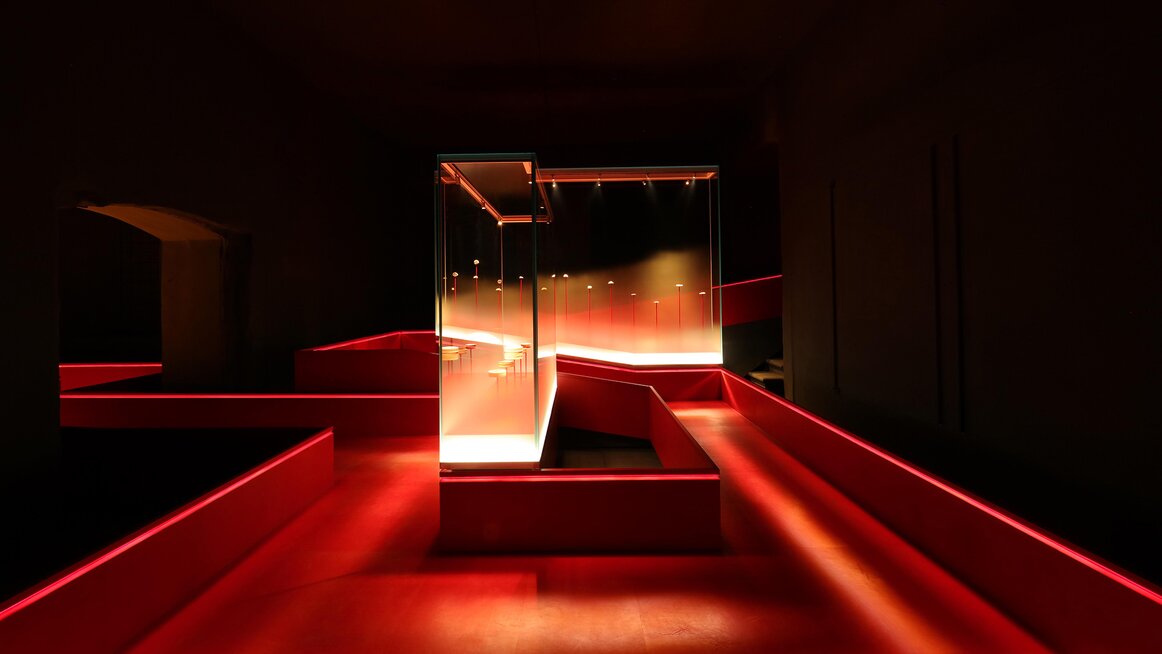 Lighting without limits
It all begins with a passion for light. For 30 years, XAL has been working with lighting designers, architects and planner to develop custom luminaires of the highest technical standard, which impress with their style and aesthetics. There is always one goal: to push the boundaries of the technically feasible, enabling visionary designs. We can meet this challenge because our employees in our design labs as well as production and sales locations around the world deliver top performance. Being on-site for our customers is essential for mutual success.
Read more