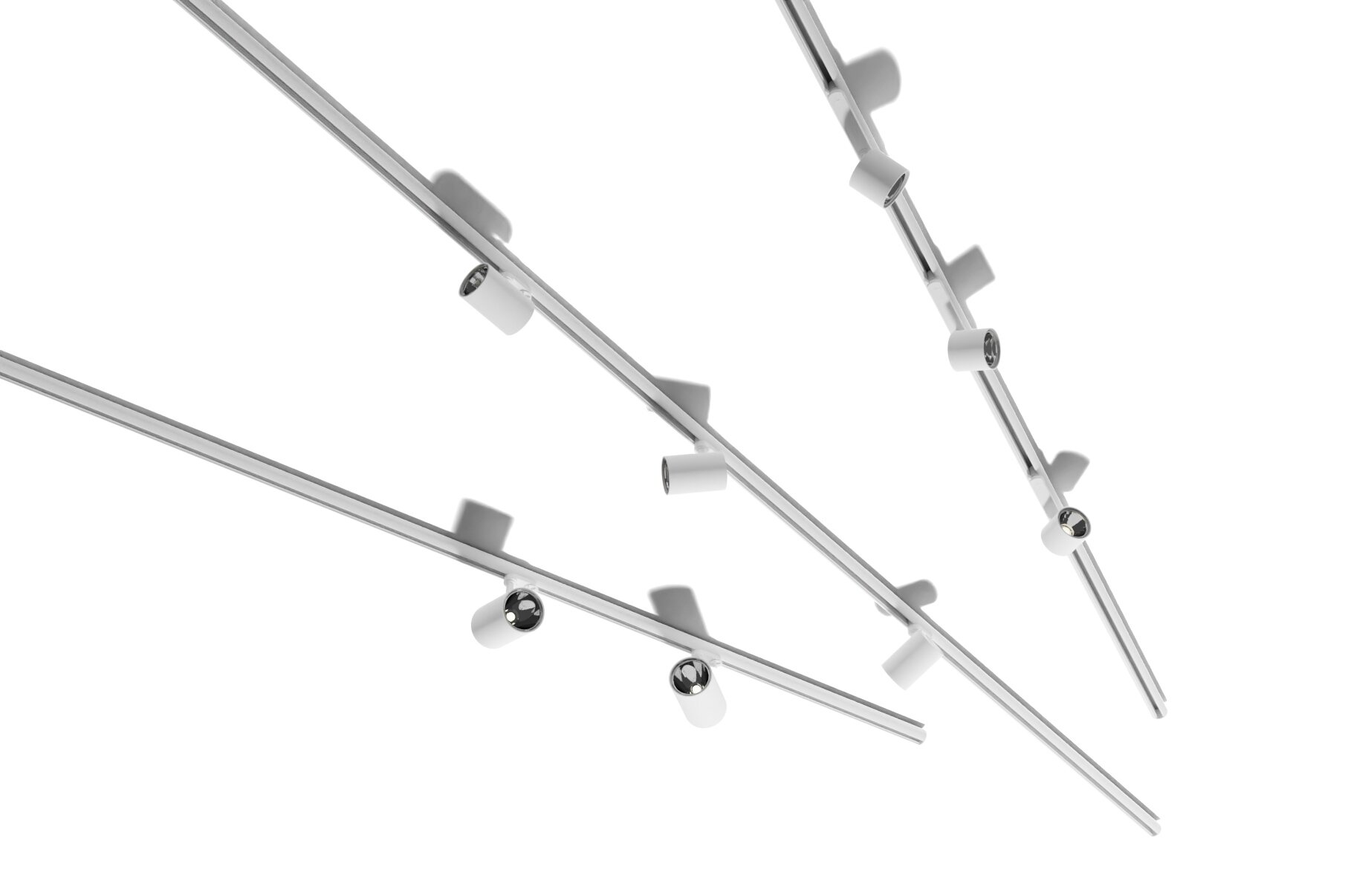 Track lights
Perfect object staging – as track spotlights remain mobile on their track, they are ideal for setting lighting accents. The powerful spotlights' varied beam angles ensure pinpoint, powerful, and energy-efficient illumination. High colour-rendering values create ideal lighting conditions for presentation, beyond simply in retail or museums.
Read more ...
Dieser Bereich wird neu geladen sobald ein Eingabefeld geändert wird.
Oops! Something went wrong. Please try again.
Strong performance
Strong object staging. Track spotlights are great at setting lighting accents for staging exhibits for example, or as shop spotlights for fashion and other merchandise. With precise adjustment of the spotlights, you can achieve point illumination and set visual highlights. A great advantage of track spotlights is that the spotlights can always be rearranged in the three-phase track. This delivers flexibility in lighting design and allows you to easily adapt the lighting when redesigning rooms. Shop spotlights are also available with different beam angles to stage changing collections and product presentations in ever new ways.
Focused attention – BO
Clean aesthetics and harmonious proportions characterise BO. But it is so much more than an elegant design. Thanks to its flexibility and powerful LEDs, the spotlight is ideal for a wide range of applications. From precise product lighting in flagship stores and boutiques to artistic lighting accents, BO directs the eye. This helps goods be presented in a targeted manner and furniture or home accessories be accentuated decoratively. As a track light, BO is particularly flexible and is ideal as a shop spotlight, thanks to its varying sizes and beam angles. Once installed, all BO-family spotlights can be easily adjusted and adapted to craft the desired lighting effect.
Track spotlights for museum lighting
It is important to balance competing requirements in museums. Diffuse and low-contrast basic light, matched to the naturally incident daylight, delivers soft basic illumination. Directional light is used, in contrast, to emphasise pictures and exhibits. High-quality LED spotlights highlights the smallest details without imposing themselves visually or damaging works of art through heat radiation. Movable track spotlights are ideal for implementing these requirements. The spotlights can always be adapted to new exhibitions. Objects can be illuminated with precision and detail, and intelligent control systems balance artificial light with natural light. PABLO Colour Tune was developed to faithfully recreate art that is particularly worthy of protection. Through an increased, individually adjustable red-blue saturation, it compensates for colour damage caused by time – purely by the lighting. This brings a work of art's original colours gently back to life. More about PABLO.
New light at the National Museum in Stockholm
As part of its 2018 renovation, the Swedish National Museum was fitted with a completely new lighting concept by Kardorff Ingenieure. The focus lay on the fusion of historical architecture with modern lighting technology. While the architects paid tribute to the original concept of a daylight museum, PABLO was chosen as a powerful museum spotlight for the interior. Its true-colour presentation makes it the ideal object spotlight. Read more about the project here.