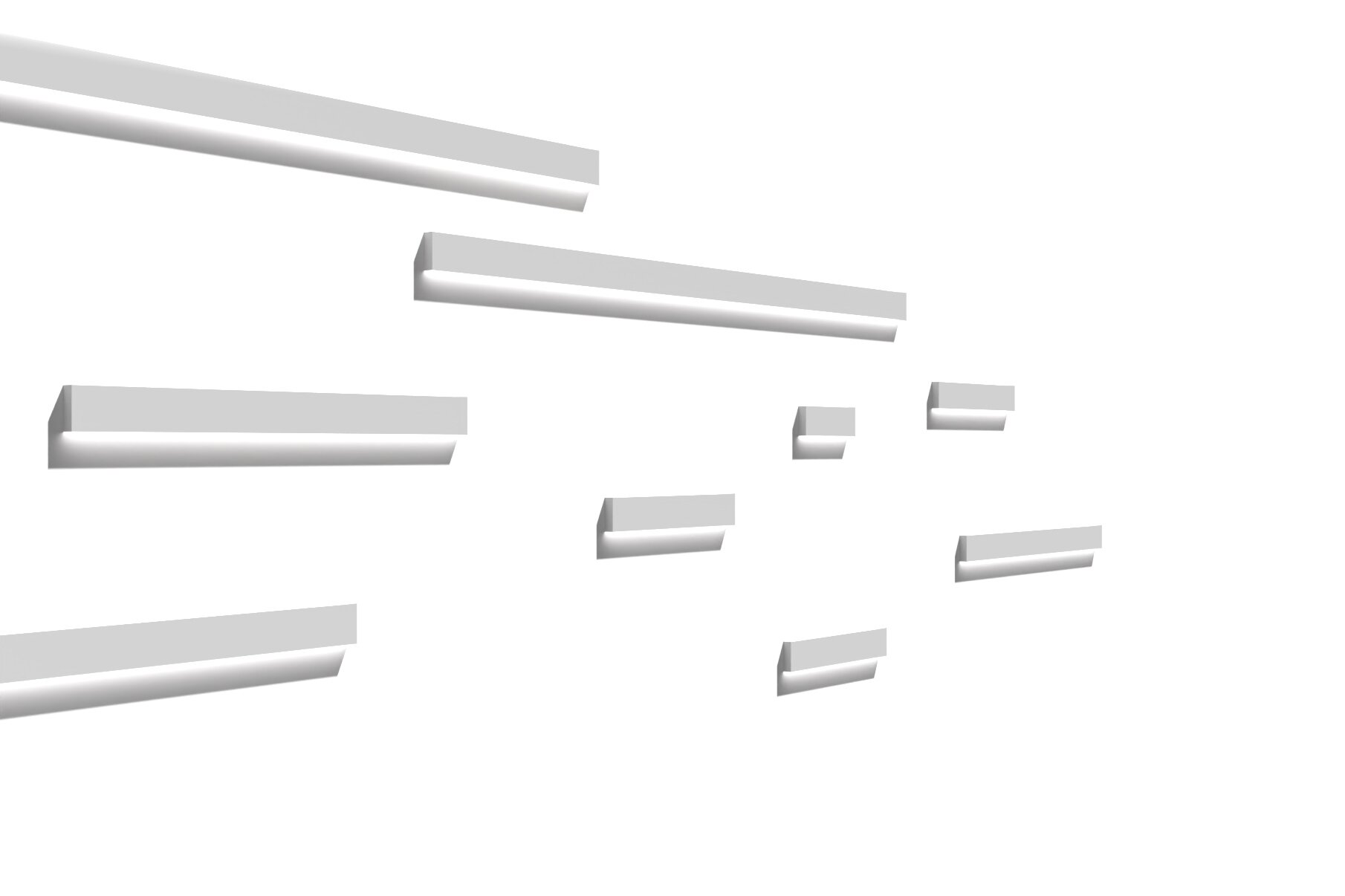 Wall luminaires
Wall luminaires in all their countless forms make a huge contribution to room design. Depending on the type, they provide basic brightness in the room or accentuate the wall with visible light shapes. Dimmable recessed wall luminaires craft an additional feel-good ambience. Individually matching the interior design, wall luminaires are available in different shapes, colours and versions.
Read more ...
Dieser Bereich wird neu geladen sobald ein Eingabefeld geändert wird.
Oops! Something went wrong. Please try again.
Versatile indoors
Wall luminaires are available in various shapes, colours, and versions to match the interior design. The surface luminaires are available with direct light or direct-indirect light. Modular profile luminaire systems are also available for surface-mounting. Different sizes and beam characteristics provide the right amount of light.
Luminaires with opal covers have proven their worth in the interior. As a result, wall luminaires for waiting rooms or changing rooms create a pleasant, uniform, and glare-free basic brightness. As there is often little space available in corridors, hallways, or stairwells, very narrow and space-saving light sources are needed. LED wall luminaires are ideal for this. By combining direct and indirect light, they can illuminate both the floor and the wall. This gives an immediate boost to spatial orientation. Special wall luminaires create shapes with their light cones – a beautiful, accentuating effect. Dimmable models are used both in residential areas and public buildings, as the light intensity can be adjusted as required.
LINEA: An elegant appearance
The LINEA slim wall luminaire scores with its simple design behind which great flexibility is hidden. Different lighting characteristics can be combined in the elongated profiles, such as high-performance opal inserts for room illumination and asymmetrical wallwashers for ceiling or floor illumination. This makes LINEA's light image extremely changeable. The inserts, available in warm or cool white (3000K or 4000K), are simply magnetically fixed. LINEA also acts as a design element in its own right. The system can be used to create long strips of light on the wall and thus create interior design highlights. Find out more about LINEA.
Wall luminaires that think for themselves
Smart lighting systems with XAL. Use our Smart Services modern lighting technology to get the most out of your building. Smart building control allows you to control lighting conditions centrally and completely dynamically. With the help of external sensors, wall luminaires, for example, only activate when people enter the room – ideal for saving energy in corridors, stairwells, or bathrooms. Luminaires with a dynamic light pattern also adapt to the time of day and the human biorhythm. Our Smart Service experts help you tap all the potential of a controllable lighting system, from the selection of luminaires and the control system to commissioning and maintenance. More about smart service.