Your all-round lighting provider
Our Services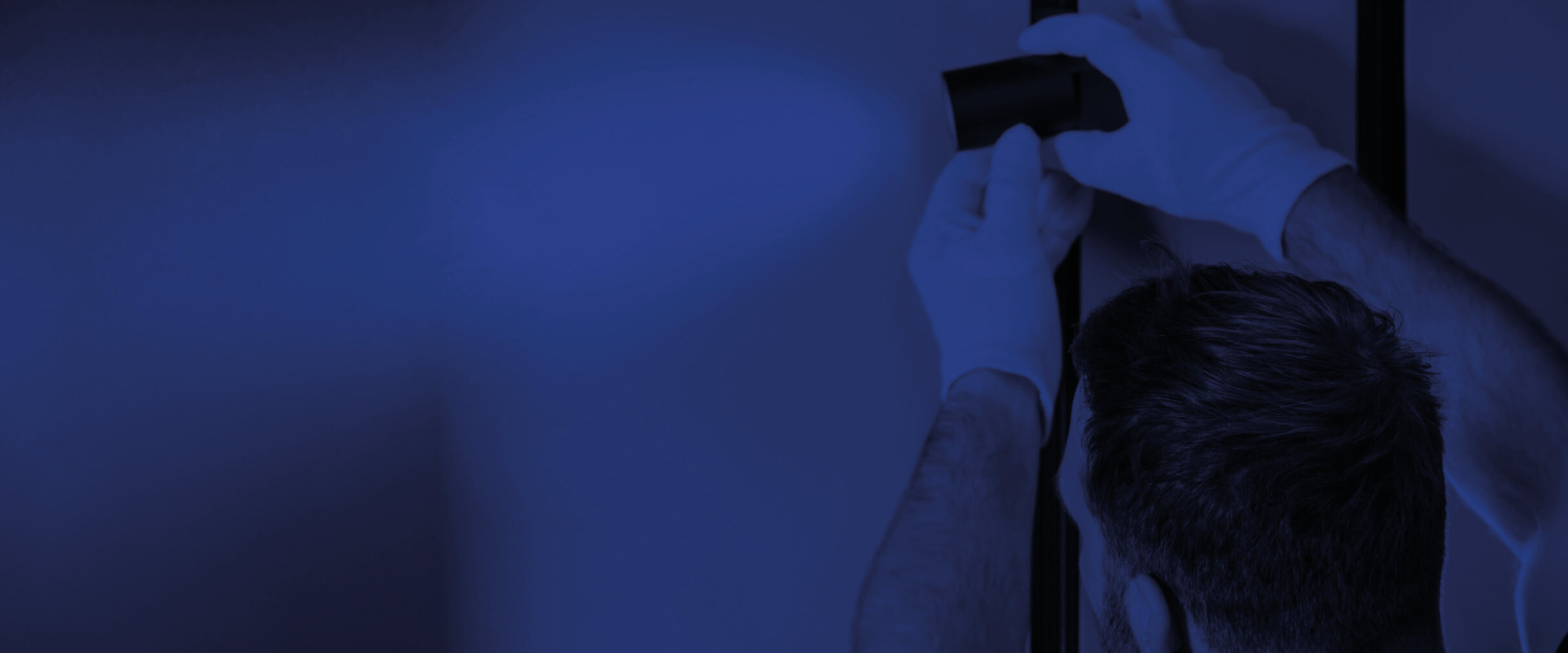 Illumination that can do more
Modern lighting systems are multi-talented. This makes the right lighting management system all the more important. We help you to make the most of a controllable lighting system – whether you want to reduce your energy consumption or create a healthy room atmosphere. We support you from the selection of luminaires and the appropriate control system to commissioning and maintenance. Get in touch.

Smart Lighting
Digital Solutions
Make the most of your building with a smart lighting system. XAL Smart Lighting Solutions create more than "just" optimal lighting conditions. Adaptive, integrated sensors allow the lighting conditions to be intelligently controlled. Whether through automated brightness and motion detection or biodynamic lighting: Increase the well-being of people in the building and save energy.XAL lighting solutions bundle all functions so that you can easily control the entire illumination centrally. We support you in the development of a bespoke smart lighting solution or the integration of our luminaires into an existing building management system.
Digital Solutions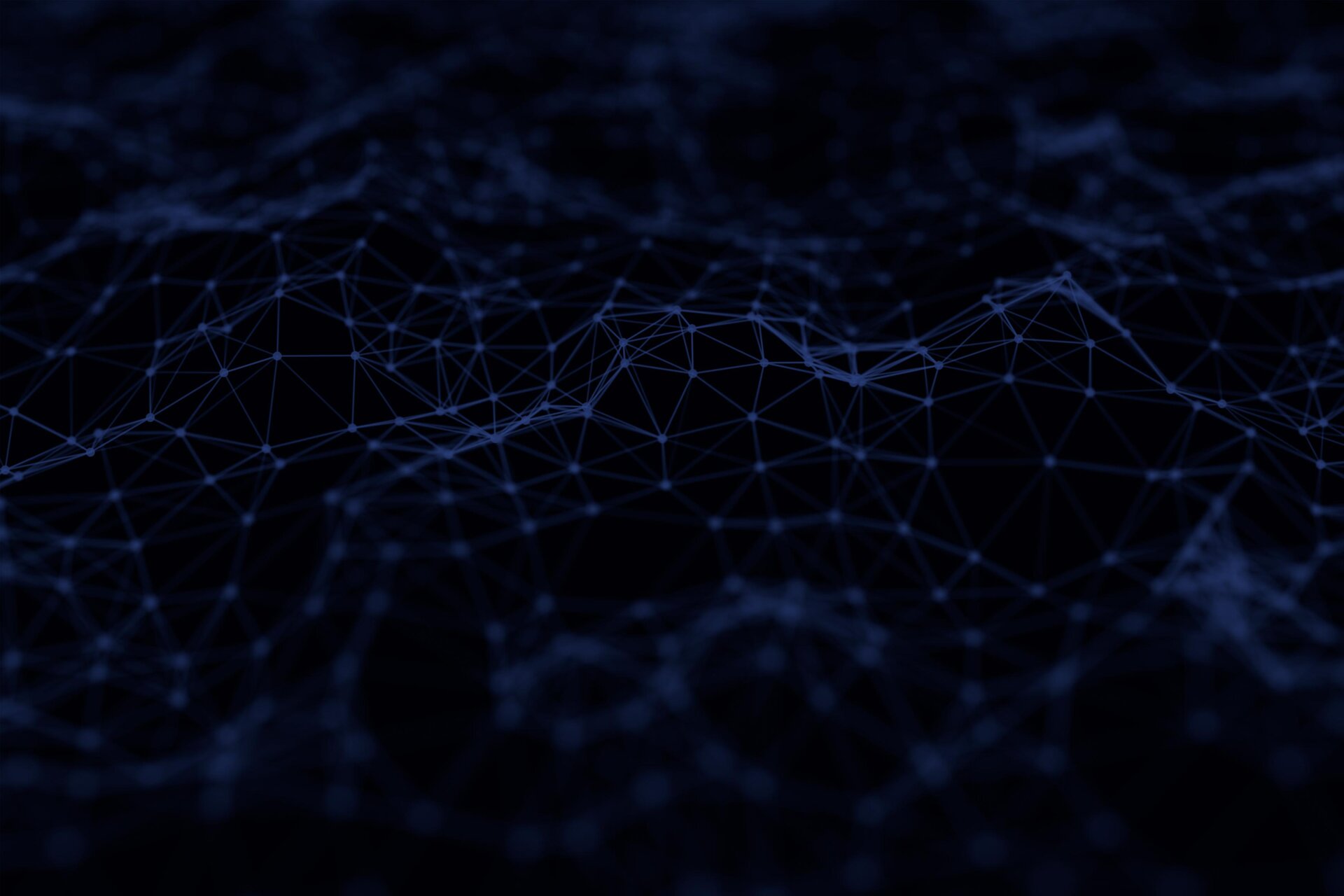 Bespoke planning
Planning a lighting system can be a highly complex task. Benefit from our many years of expertise in modern lighting systems and use our service expertise for your bespoke all-round solution. You can easily take effective optimisation measures centrally with us. We are capable of advising you on available technologies and can plan a bespoke system that meets your requirements.
Get in touch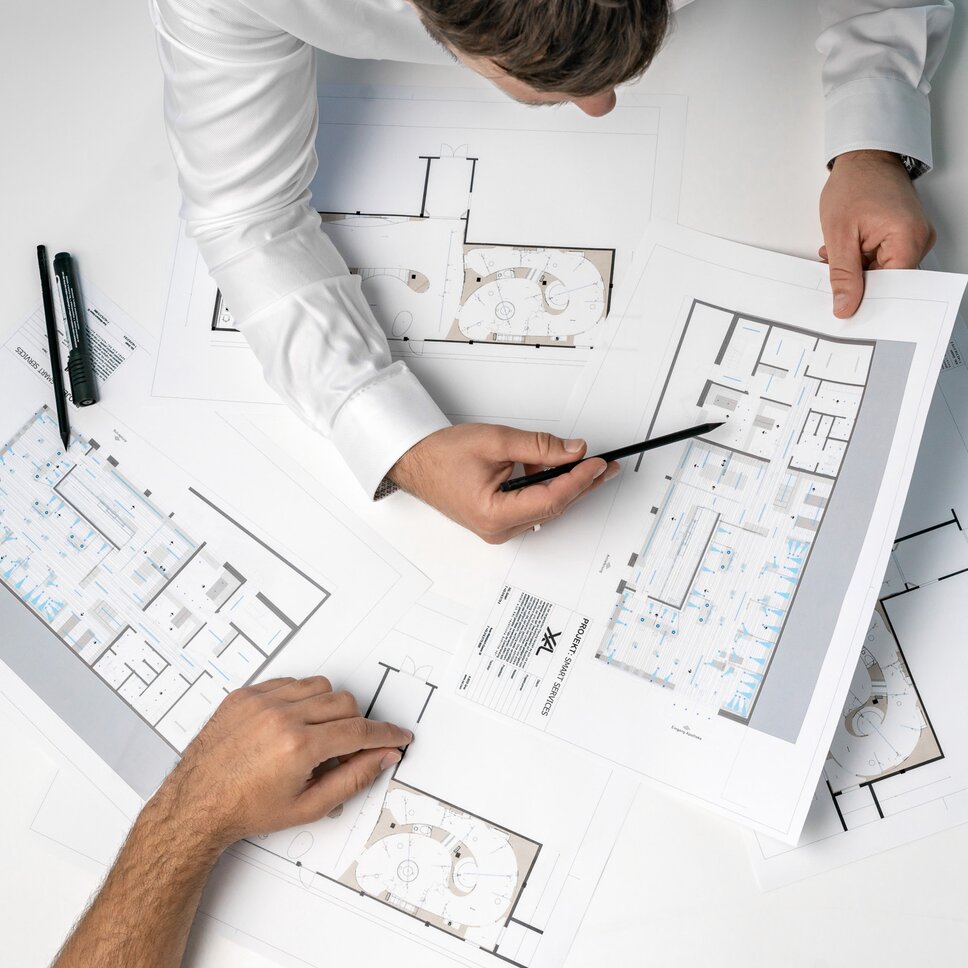 Switching to LED
Save at least 50% energy by upgrading to modern LED technologies. Outdated lighting systems have higher energy consumption and also usually lose their lighting quality. We help you to switch to LED to get everything right from the get-go. Our service starts with an amortisation calculation to show how quickly retrofitting will pay off and which funding opportunities you can benefit from. Subsequently, obsolete luminaires are brought up to date with bespoke LED conversion kits and tested for their functionality. The dismantling and disposal of the luminaire components is also part of our complete service package.
Learn more
Do you have any questions? We are happy to advise you.
Assessment of power quality
Lighting system components are becoming increasingly comprehensive and sensitive. Stable voltage quality is thus all the more important. We carry out a comprehensive check of your system as part of XAL Smart Services, both before planning and during operation. Our team uses state-of-the-art measurement technology to immediately detect even small deviations and to prevent device signals from interfering with each other. In this way we can develop suitable corrective measures and ensure smooth operation.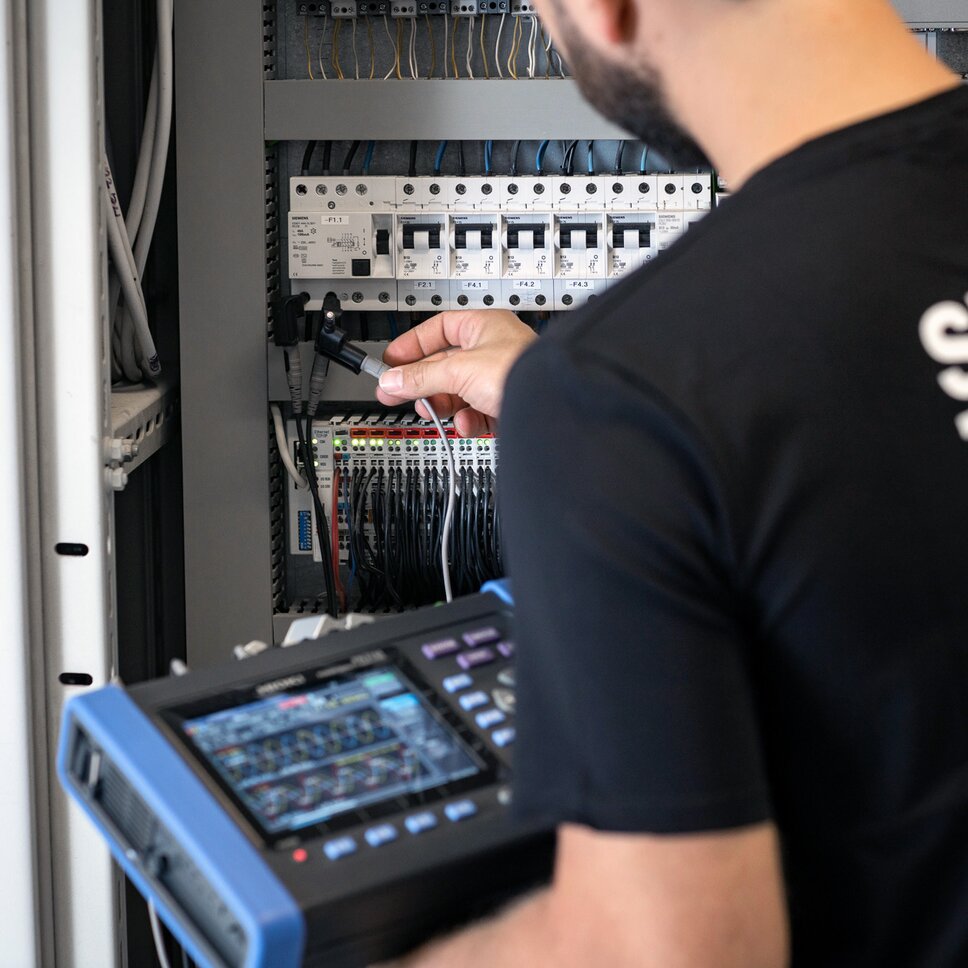 Assembly support & maintenance
Full light intensity from the first moment. We support you – or are happy to take on installation and maintenance for you. This includes the installation and programming of all luminaires so you can immediately manage them centrally, either in your existing building management system or in a new separate application. Upon request we can also maintain your system remotely. Arrange a personalised maintenance contract, from regular follow-up appointments to an all-inclusive solution with a 24-hour emergency service.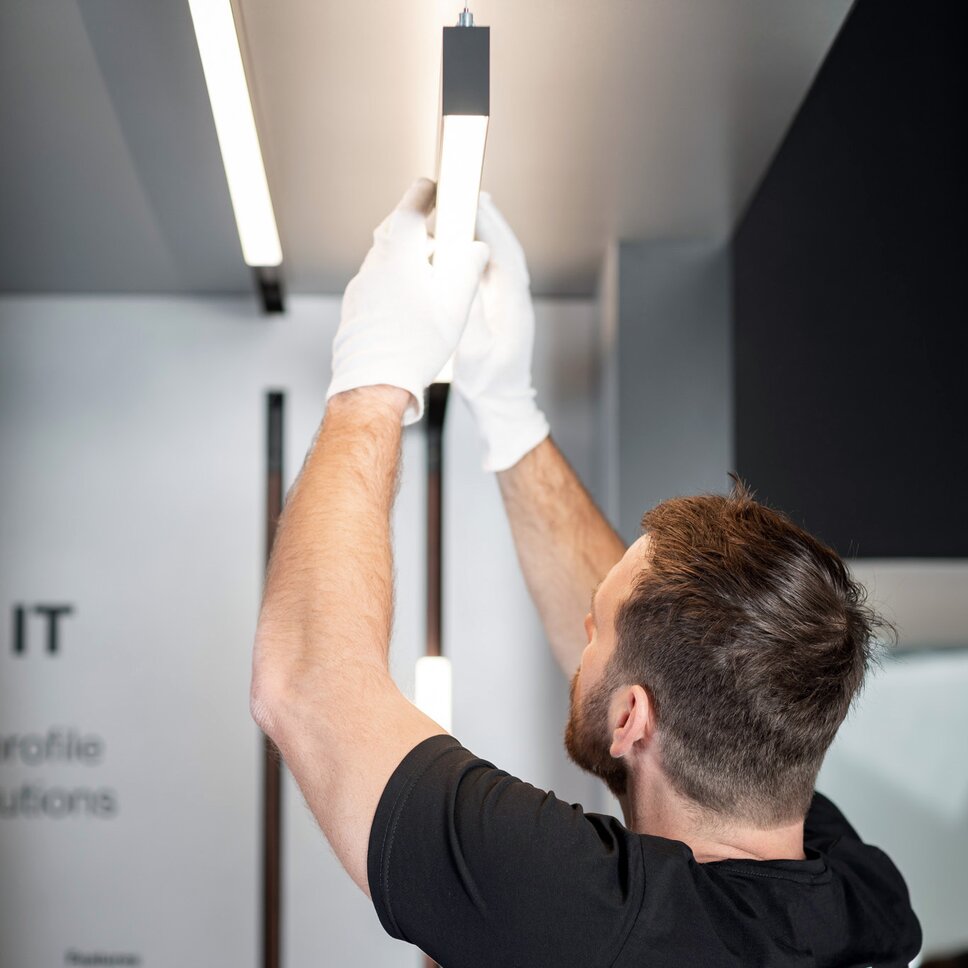 Building analyses with smart sensor technology
You can evaluate many aspects of your building's use by using modern sensor technology in lighting systems. Which areas have the highest visitor frequency? Which office spaces are heavily or seldom used? Detailed smart data analysis, for example based on heat mapping or energy monitoring, enables the efficient control of your system.
Our team assists you in choosing the right system and in creating a specific lighting concept. In addition, you will receive a clear visualisation of your usage data.
Learn more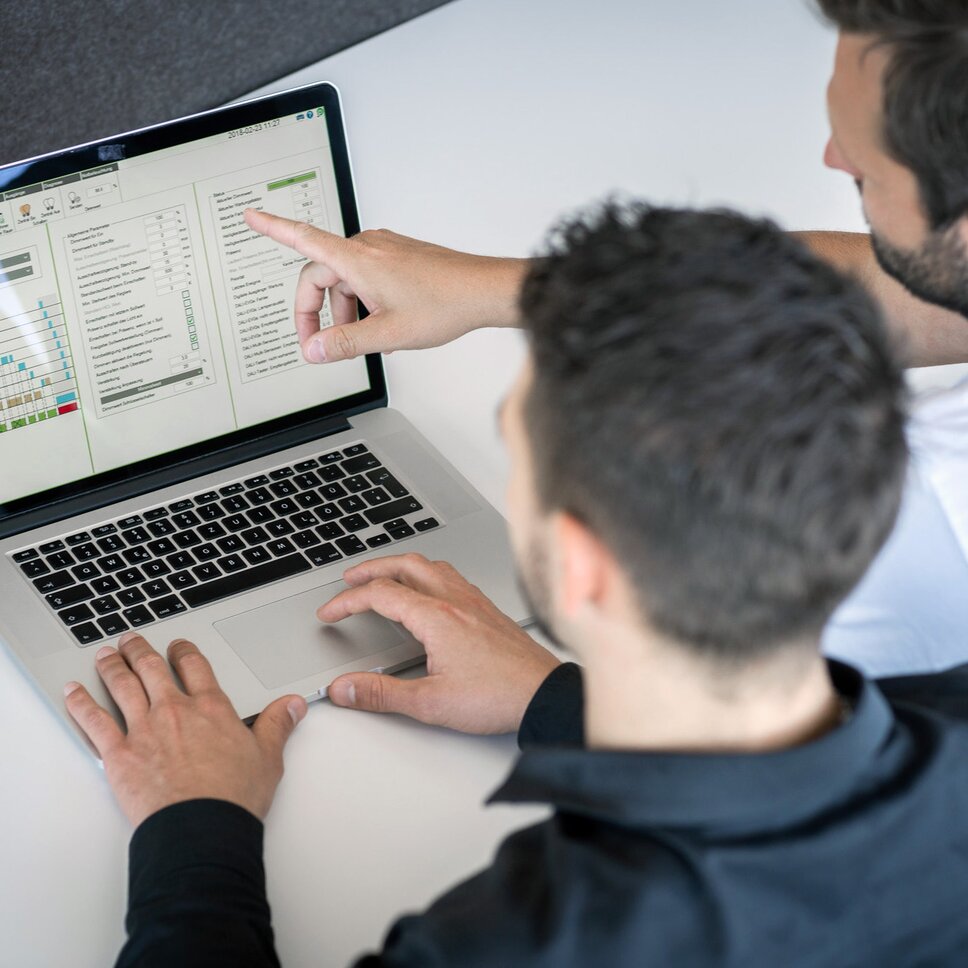 Project references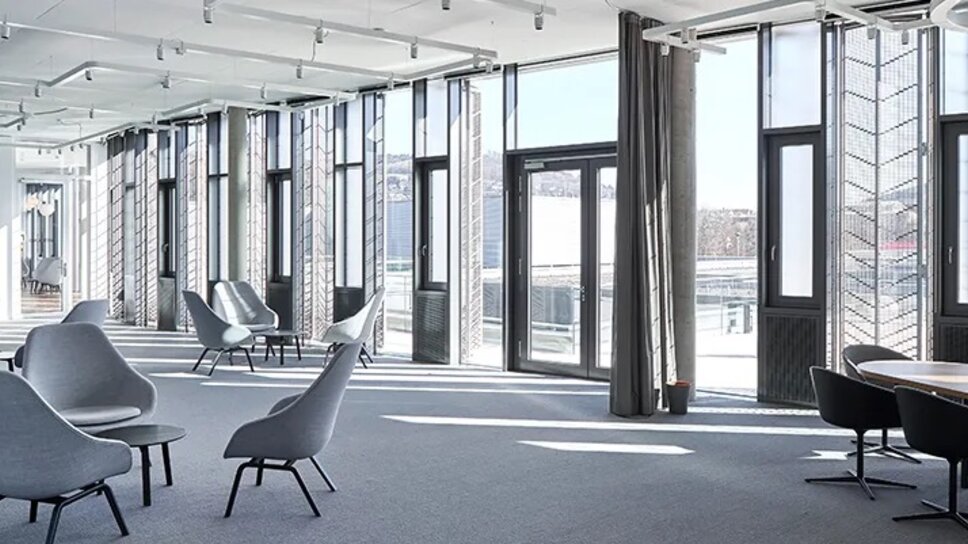 WIKUS Sägenfabrik
The WIKUS corporate building was inspired by a saw blade. XAL developed a customised and highly efficient profile system for this purpose. There were only a few points available in the concrete ceiling for the power supply. Both the converter and the entire cable routing were therefore accommodated in the track, ensuring general lighting. Each of the 800 lighting insets, from workplace lighting to indirect ceiling illumination, is individually controlled. Sensors mounted in a fine mesh on the track measure movement and daylight. This means that dimming and switching on/off are automated and energy-efficient. Tunable White in the 2700 K to 6500 K spectrum changes its light in step with the human biorhythm. XAL takes care of much more than the development and production of the luminaires. Assembly, programming, commissioning, and remote maintenance complete the comprehensive service for this diverse and complex project.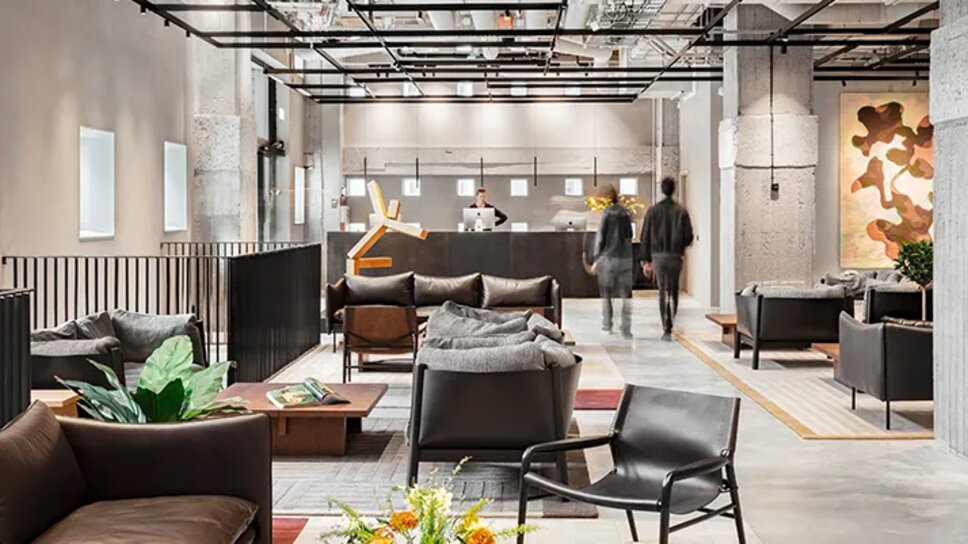 Blique by Nobis
For the Blique by Nobis Hotel, situated in a converted 1930s warehouse ins Stockholm, the critical question was how to optimally use the luminaires to make the room cosy and varied, despite the vast open spaces and hard surfaces. The XAL lighting designer together with the XAL Digital Solutions Team developed an intelligent lighting control. The various areas were divided into zones and groups for control purposes. A total of 1600 DALI addresses were included in the control protocol. An astronomical clock has been programmed for selected zones. The seasonal position of the sun could be taken into account and the lighting mood in the lobby adjusted accordingly. From the planning, the selection of the luminaires, to the programming of the lighting control, to the installation and maintenance - XAL Lighting Designer and the Digital Solutions Team took care of everything.
After Sales Service
Questions often arise during operation of a lighting system. We are there for you regardless of whether the entire system or only individual luminaires have been installed by us. Our service personnel will answer all technical questions via the service hotline and will assist you on-site if required.
Service hotline: +43 316 3170 9400
Mon-Fri 07:00-20:00
Get in touch