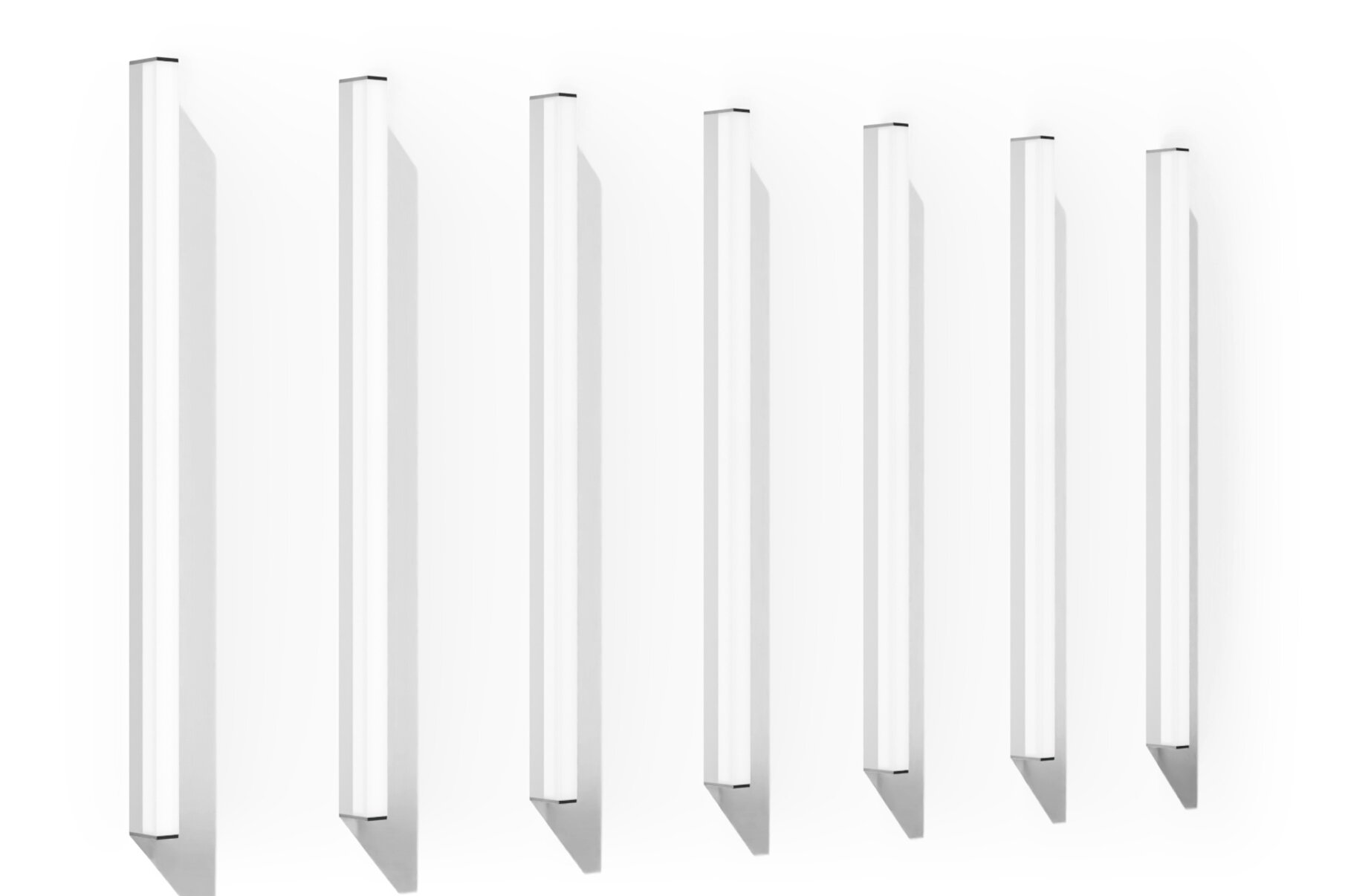 IP44 / IP50 luminaires with a higher protection class
Luminaires in sanitary and wet areas and in rooms with external access have more stringent requirements. They should be protected from moisture and splashing water as well as from dust and dirt particles. To ensure that XAL's luminaires with higher protection ratings can withstand these stresses, they are carefully tested internally in special laboratories.
Read more ...
Dieser Bereich wird neu geladen sobald ein Eingabefeld geändert wird.
Oops! Something went wrong. Please try again.
The right protection class for your requirements
IP44-class luminaires should be suitable for use in wet areas. They are used in sanitary facilities, especially bathrooms, because they are water-splash resistant from all sides. The products are also protected against penetration by solid foreign bodies, such as dust, soil, and dirt particles, as well as small insects of over 1mm in diameter. Our IP44 luminaires come in different versions, as spotlights for the ceiling or as wall luminaires which can also be used as classic mirror luminaires. The recessed SASSO downlight is a popular spotlight for bathrooms as it meets the increased demands and provides excellent illumination thanks to energy-efficient LEDs.
IP50-protection ceiling luminaires are used wherever things can get a bit rough, like in underground car parks, foyers, or conservatories. Although these spaces are not fully outdoors, they are often open to the elements. This exposes the luminaires to fine dust, dirt, and mosquitoes. Luminaires with a protection class of IP50 or higher are designed such that even small particles cannot penetrate the housing. They will remain undamaged even after many years of use. This is where our SONO luminaire family makes its name. Its round luminaire body with optional attached ring offers homogeneous illumination in different light colours and is protected against dust deposits and small foreign bodies thanks to its IP50 protection class.
Service: XAL Labs
Our luminaires are extensively tested to confirm that they deliver what they promise. We expose the products to intensive stresses from water, dust, or impacts in XAL's certified laboratories. This ensures that they meet the requirements for the respective protection class and are reliably protected against external pressures for many years.