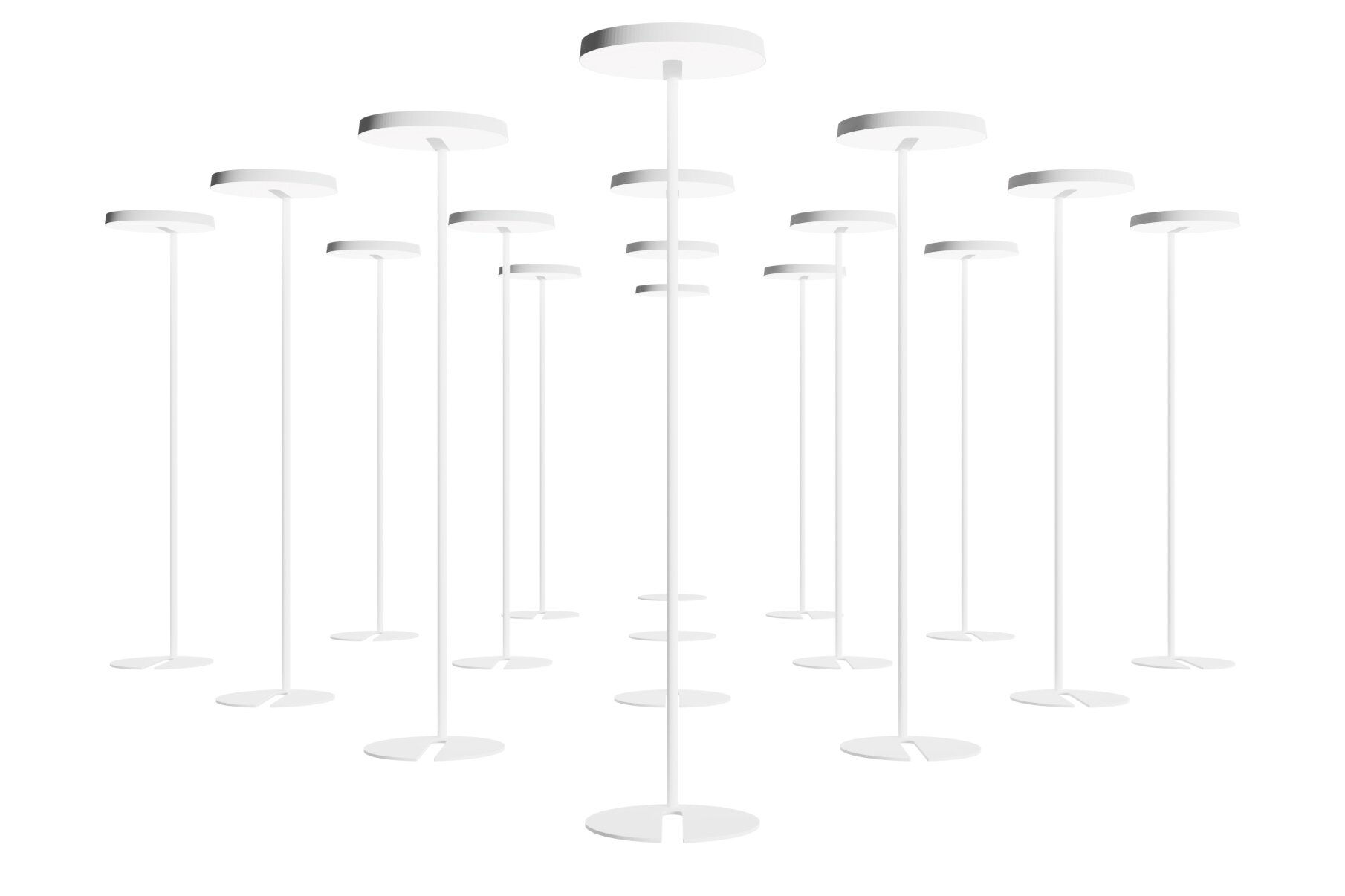 Table & free-standing luminaires
Powerful performance in the office – XAL's free-standing luminaires are high-performance office luminaires with glare control. They are ideal for the workplace and have a powerful indirect light component, delivering optimum visual comfort when working at a desk or computer monitor. Bespoke solutions for single, double, or quadruple workstations promise even greater efficiency. Align the lighting perfectly to your individual lighting needs with a matching table luminaire.
Read more ...
Dieser Bereich wird neu geladen sobald ein Eingabefeld geändert wird.
Oops! Something went wrong. Please try again.
Best working light, flexibly arranged
LED free-standing and table luminaires are ideal for office lighting. Special UGR ≤ 19 reflectors or microprismatic covers deliver optimally glare-free working light, both for desk and computer work. That is how our luminaires produce maximum visual comfort. Free-standing luminaire versions with an additional indirect light component craft a pleasant visual sensation by further brightening the ceiling. Different luminaire shapes, including angular, round, narrow, and linear base shapes complement different furnishing styles. Easy repositioning is a further advantage of table and free-standing luminaires in the office. Arrange the luminaires flexibly for single, double, or quadruple workstations and reposition them in no time at all. To further improve the room's acoustics, simply add an acoustic element made of high-quality PET fleece to one of our free-standing luminaires. To reduce energy consumption over the long term, our free-standing luminaires and our table luminaires are dimmable or equipped with smart-sensor technology. Daylight or motion sensors adjust the lighting to the ambient conditions, thus reducing energy costs.
Our modern office luminaire
TASK free standing. The TASK free standing series has been specially developed to meet workplace requirements with the greatest possible flexibility. It is available for double workstations. The square version is optimised for quadruple workstations. The additional powerful and partially asymmetrical indirect light delivers pleasant ceiling illumination for improved visual comfort and well-being in the office. TASK's microprismatic cover ensures standard-compliant lighting with excellent glare control (UGR ≤ 19). Finally, TASK free standing's ultra-slim, minimalist design makes an incredible impact. As a free-standing luminaire, it looks modern and elegant in any office environment or home office. Its slim appearance conceals extraordinary lighting quality. Discover the product family.
Ideal for the home office and open plan office
Movable table luminaires or free-standing luminaires fit anywhere – whether in your own four walls or in a large, shared office. This is how the luminaire meets each employee's needs. Presence sensors dim or deactivate luminaires when workplaces are empty, smart daylight sensors measure the ambient brightness and adjust the light output accordingly. This will sustainably cut energy costs. Another advantage of table and free-standing luminaires is that they can be easily retrofitted without any structural effort. As no assembly is required, simply add suitable luminaires where needed. Get inspired.