Ultra-slim office series
TASK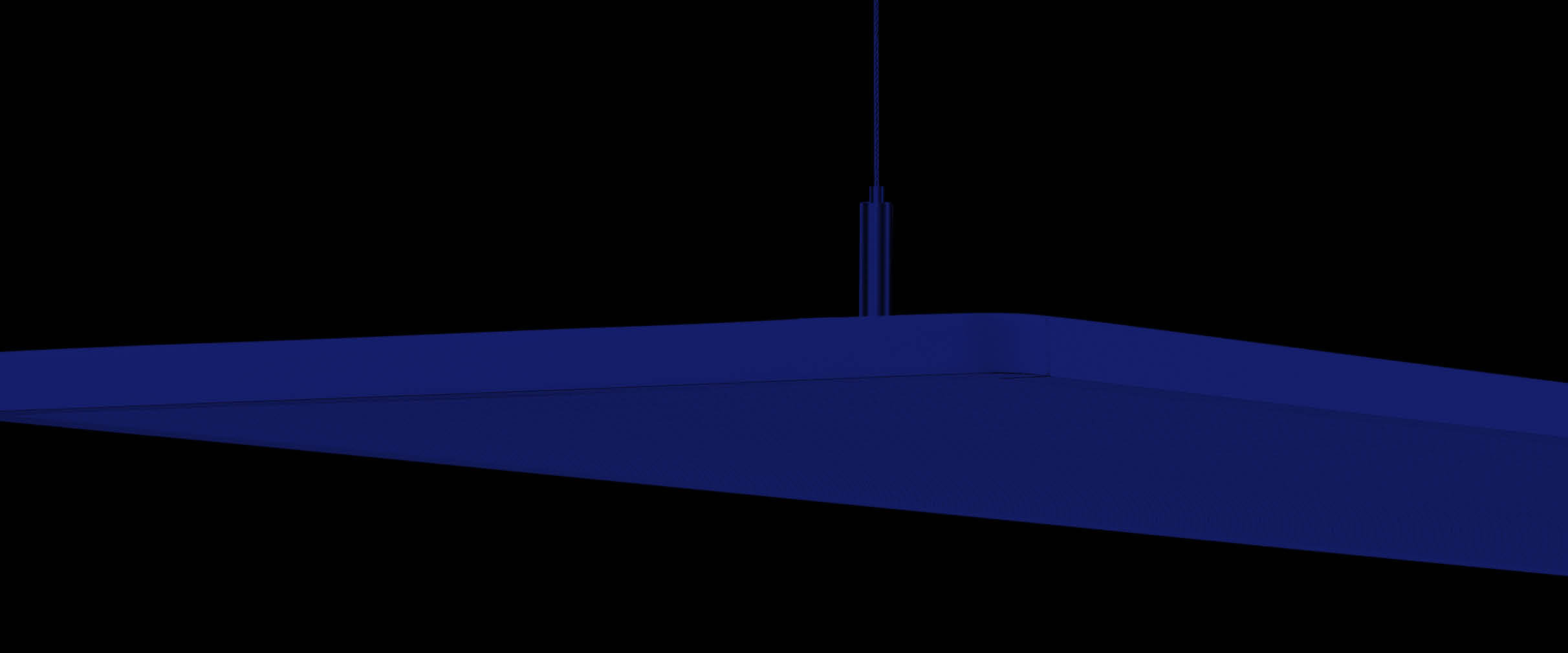 Ultra-slim and versatile
The ultra-slim TASK series can flexibly meet all the requirements of modern office lighting thanks to its variety and its direct and indirect light. Innovative technology melds with minimalistic design in a highly efficient LED luminaire that is only 15mm high. TASK casts a brilliant work light with minimal glaring thanks to its micro-prismatic cover and side illuminating technology.
Advanced sensor technology
The TASK S system as well as TASK S as a single luminaire and TASK free standing adapts to daylight and room activity. Integrated motion sensors dim the lighting in empty rooms, and smart daylight sensors allow the light intensity to be adjusted to the ambient brightness. This saves energy and creates a dynamic, natural lighting mood. The luminaires can be individually sensor-controlled and communicate with each other in the system via DALI-2.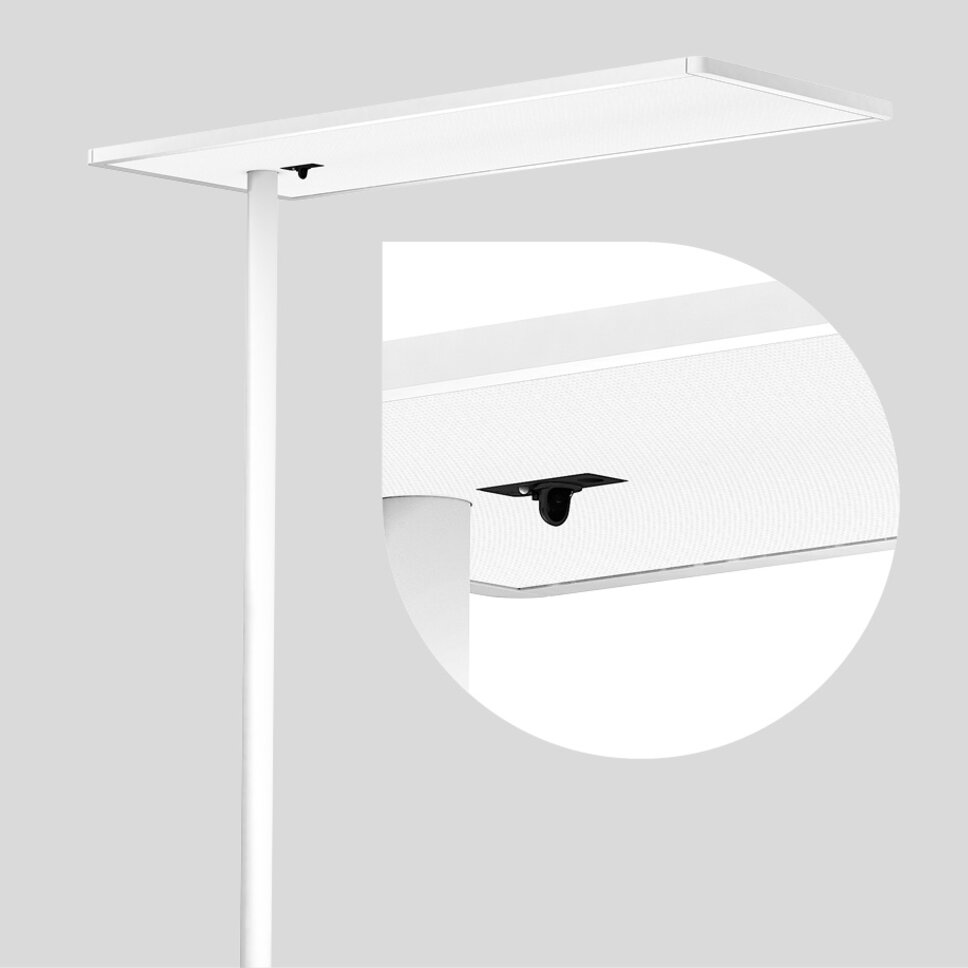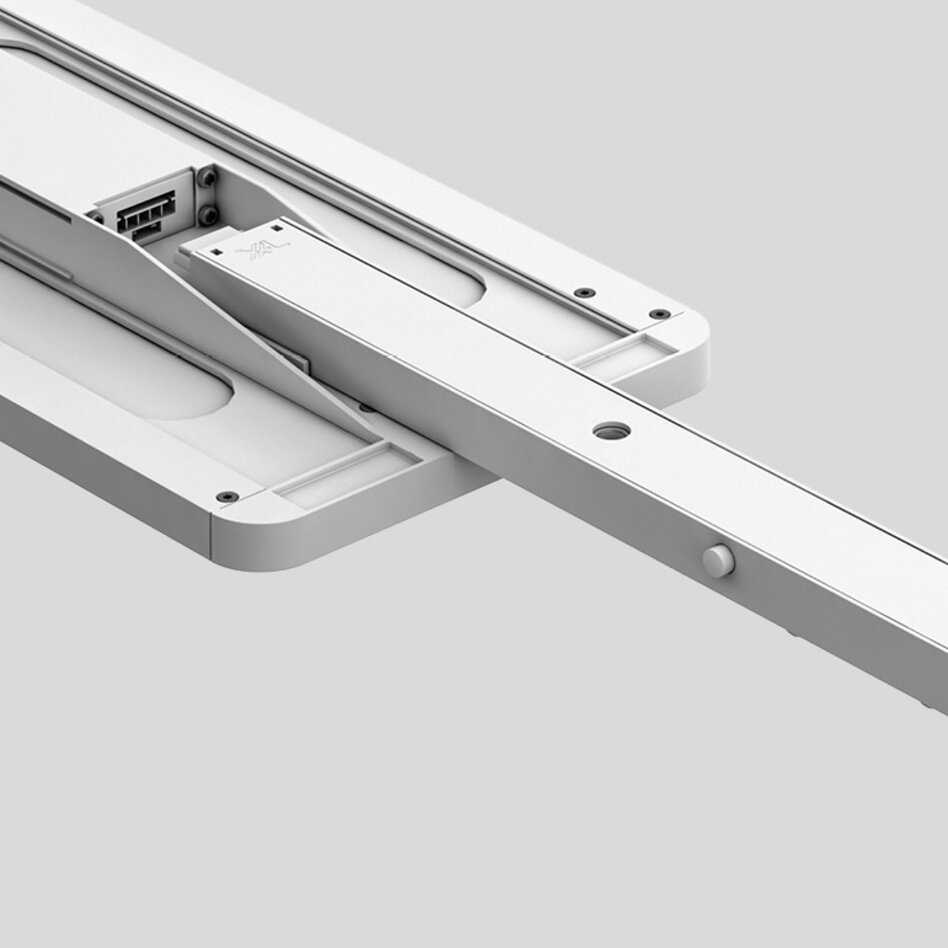 One Click Wonder
The straight and right-angled connectors create the greatest possible freedom of design. Each TASK S system element can be rearranged and combined without tools and with just one click. Office extension or spatial redesign? The lighting system can adapt to any change.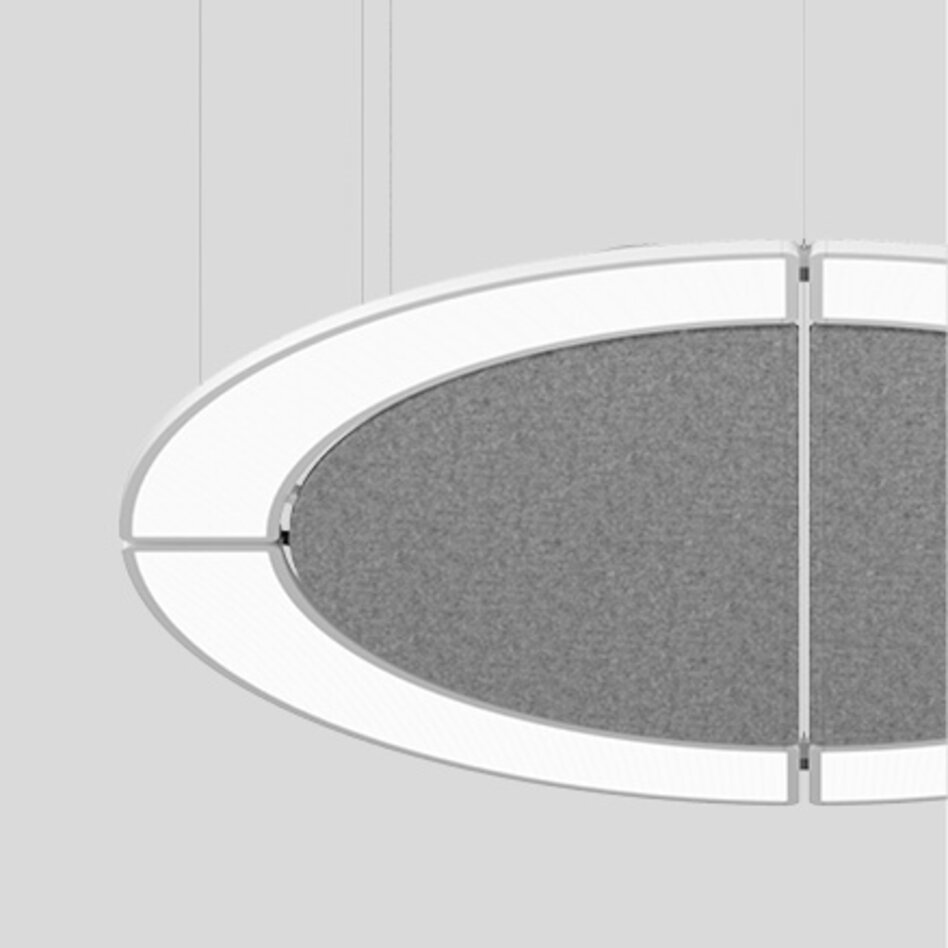 Pleasant room acoustics
Matching acoustic panels complement the Circle or Angular versions of the TASK S system and reduce background noise in the office. The result is quieter and more even room acoustics, helping concentration. The panels are partially made 50-60% from recycled PET bottles and are available in six colours.
Courage to use colour
The TASK productfamliy is available in our standard colours and in XAL's extended special colours. You have the choice between classically elegant luminaire colours and strong trend colours. Choose from an existing colour palette of 36 colours.
As an office luminaire, TASK guarantees the standard-compliant illumination of workplaces. The ceiling luminaire has a place in any design concept thanks to its different shapes and dimensions. It is all about brightness and reduced reflections. It combines direct and indirect light to make the most of natural light conditions in the room, saving energy and contributing to a better sense of space. It is an ideal light source for double workstations in open-plan offices and for individual workstations in smaller office spaces.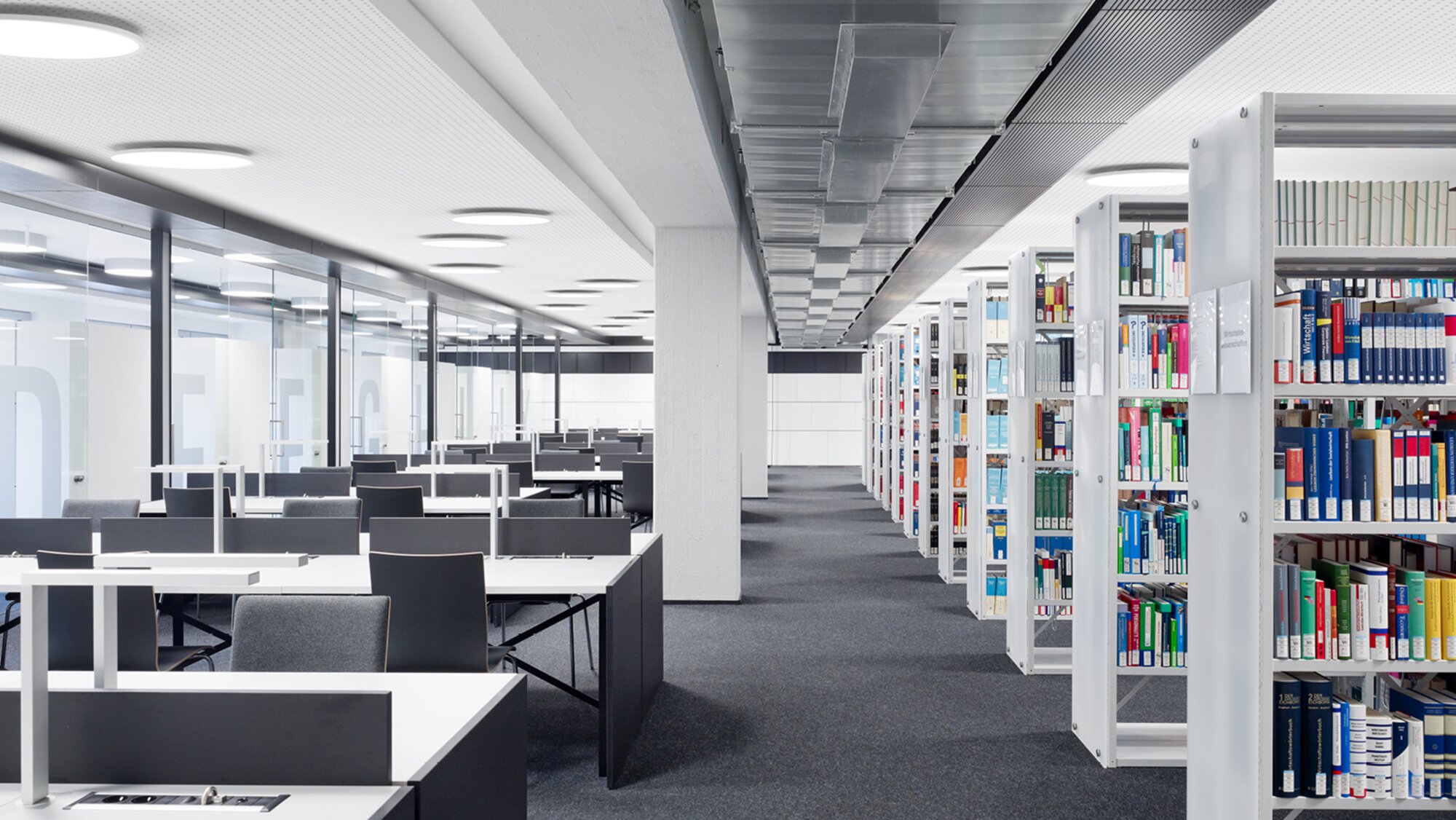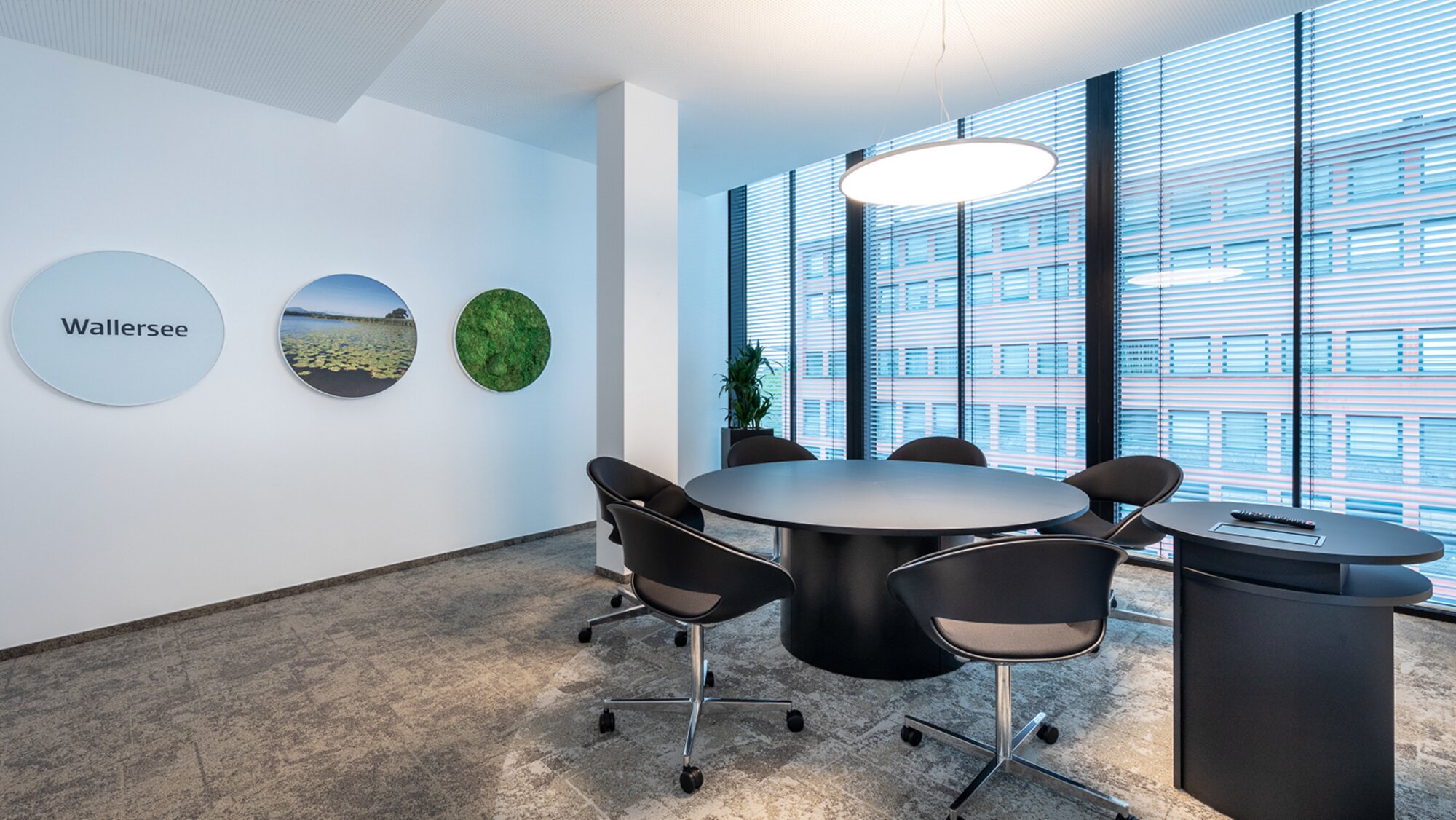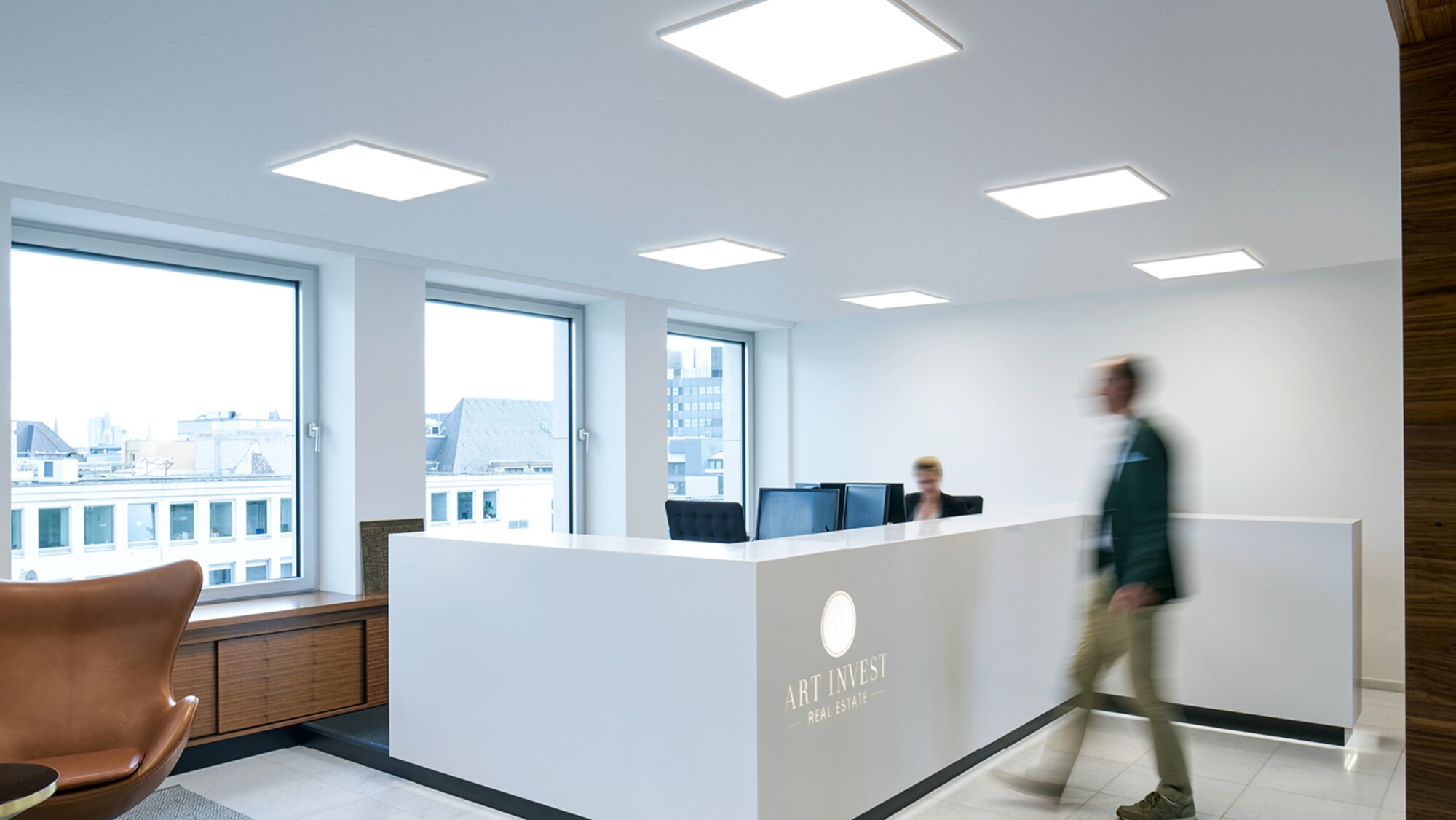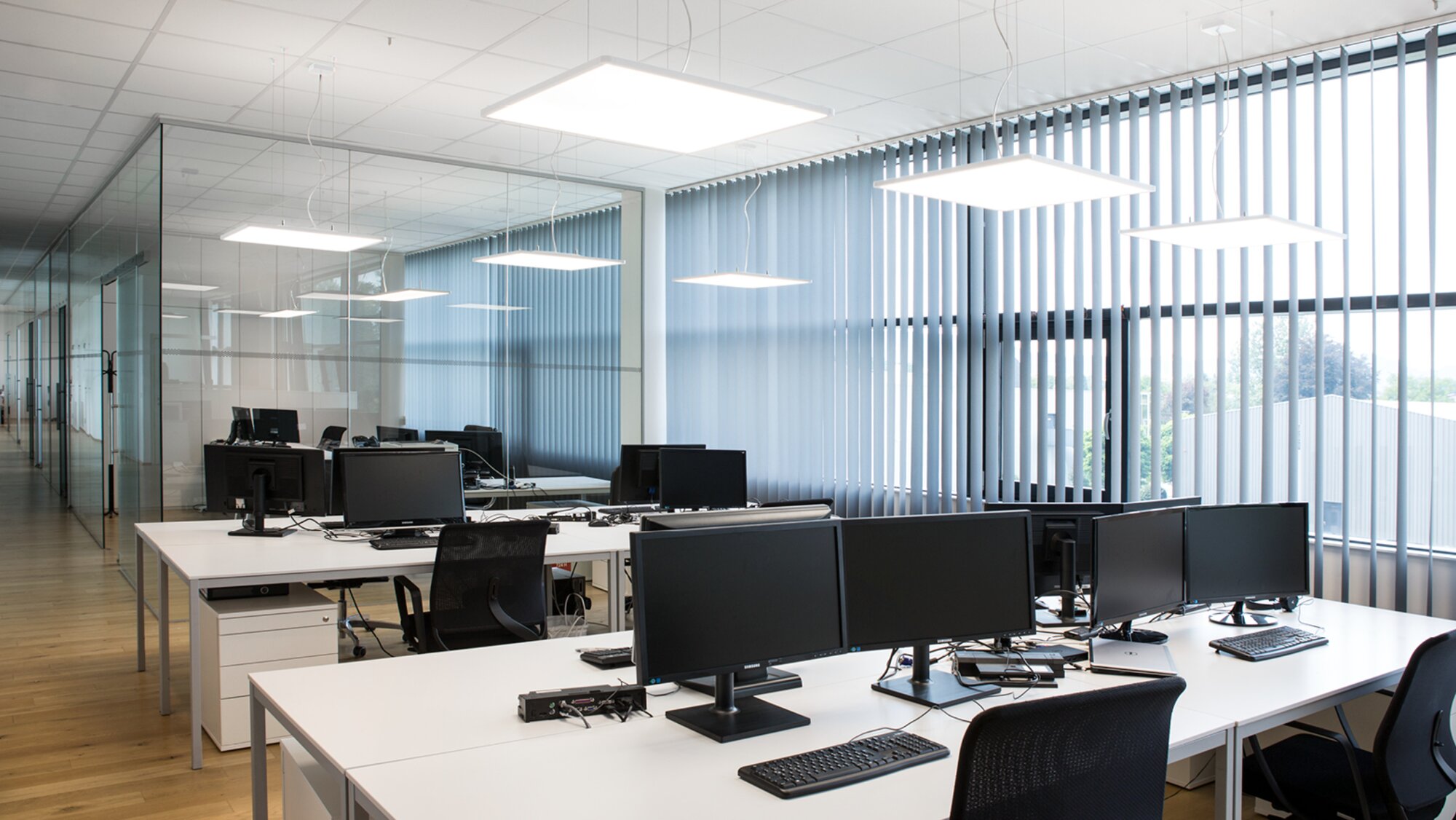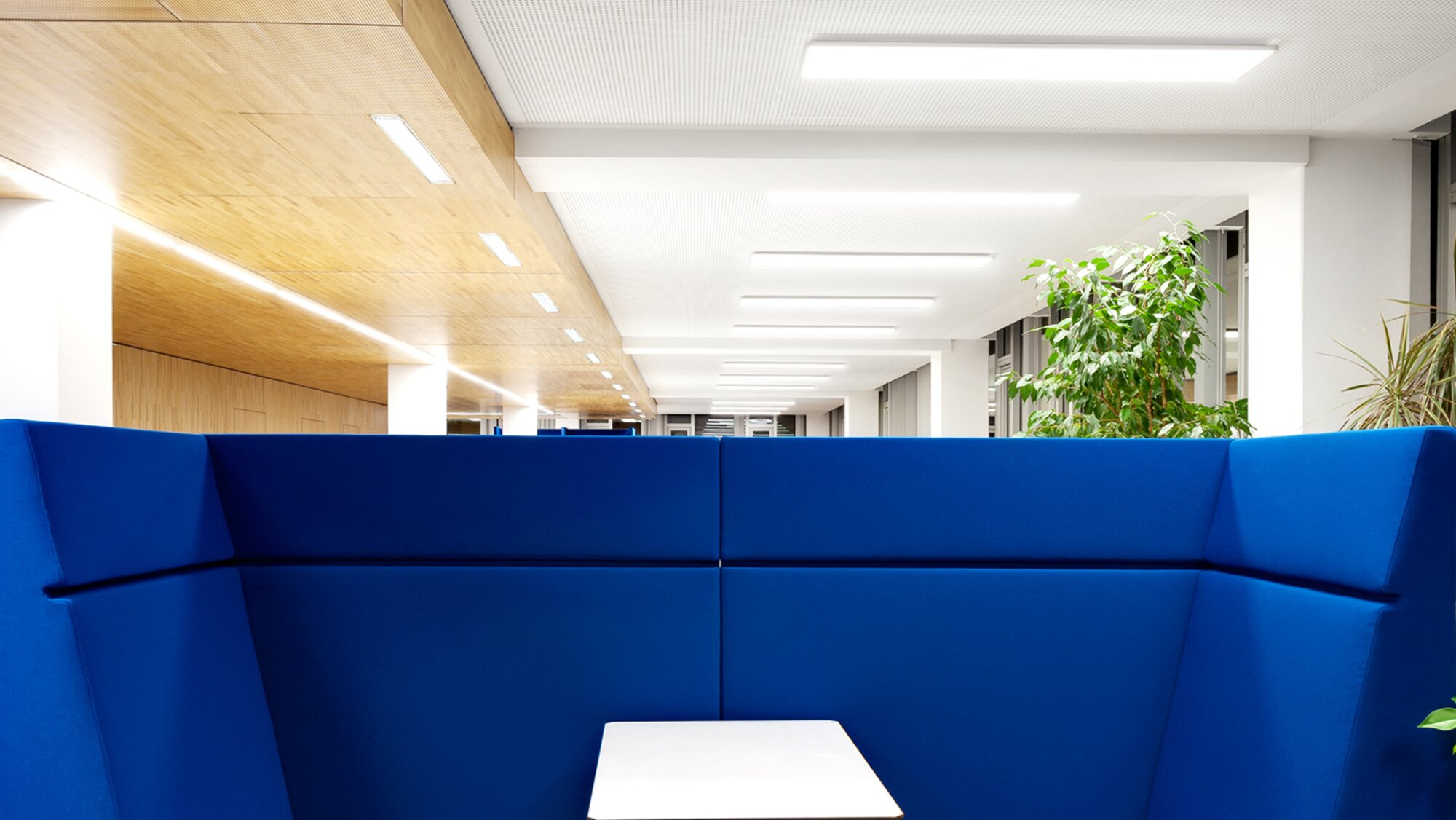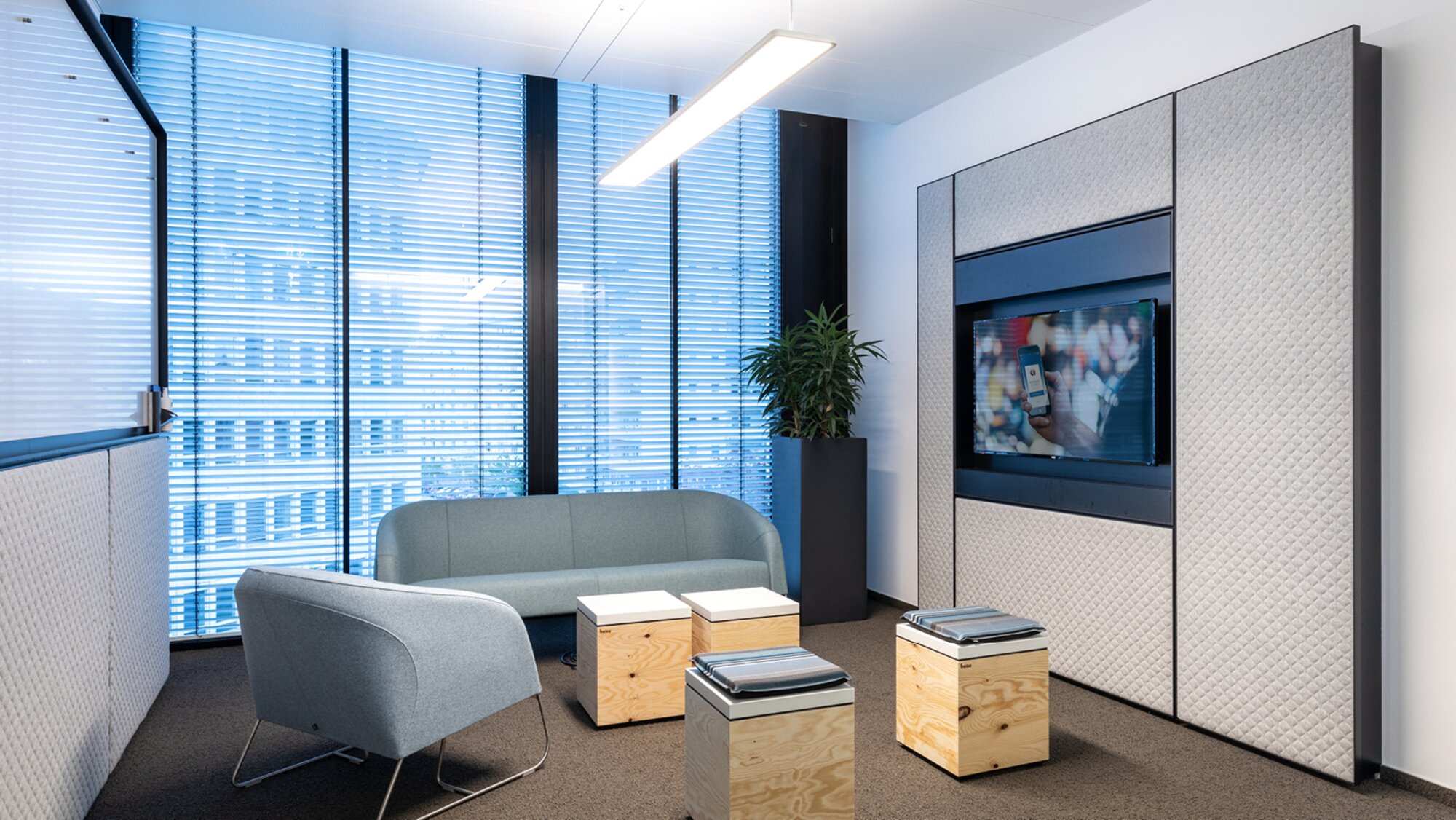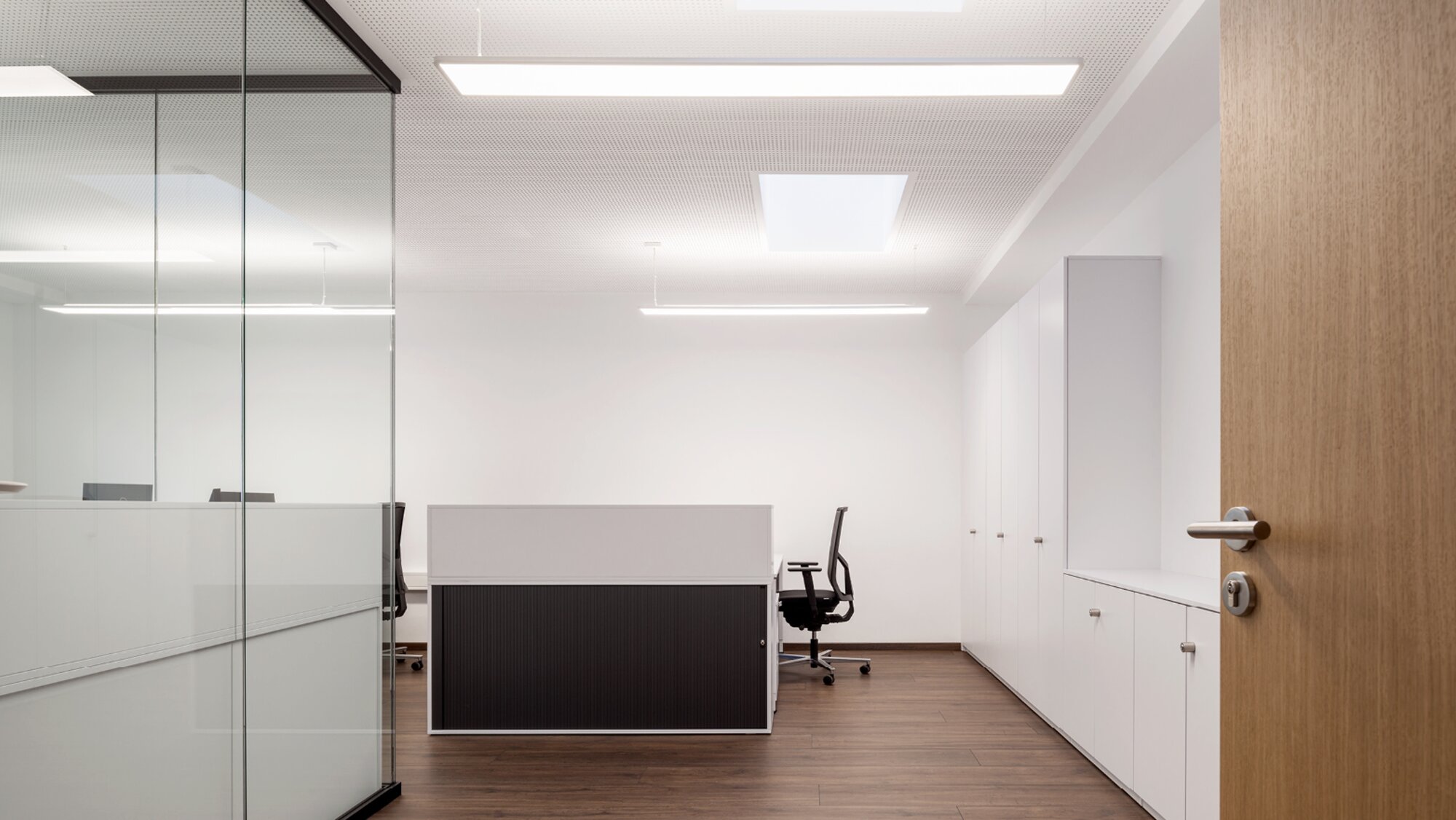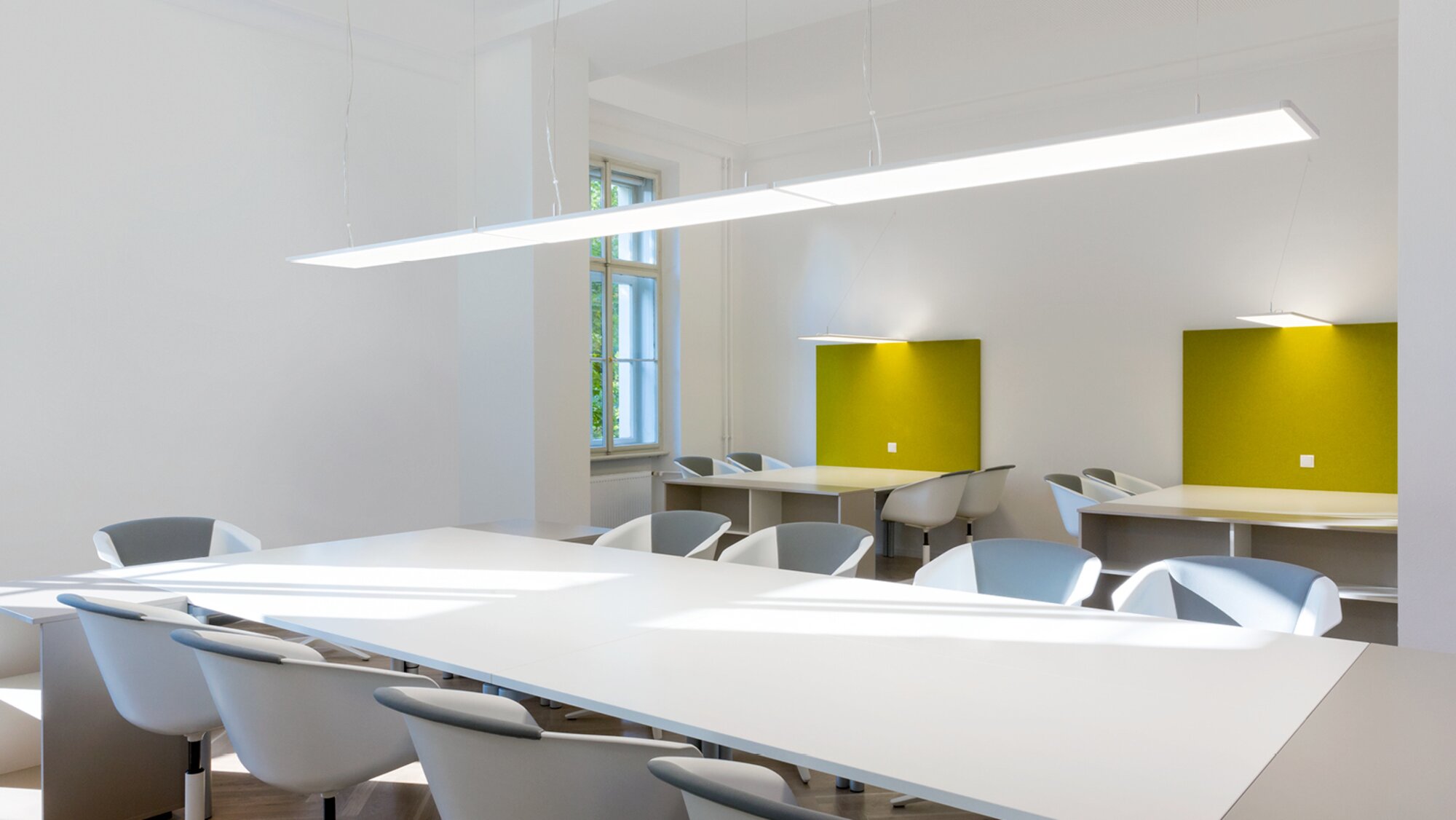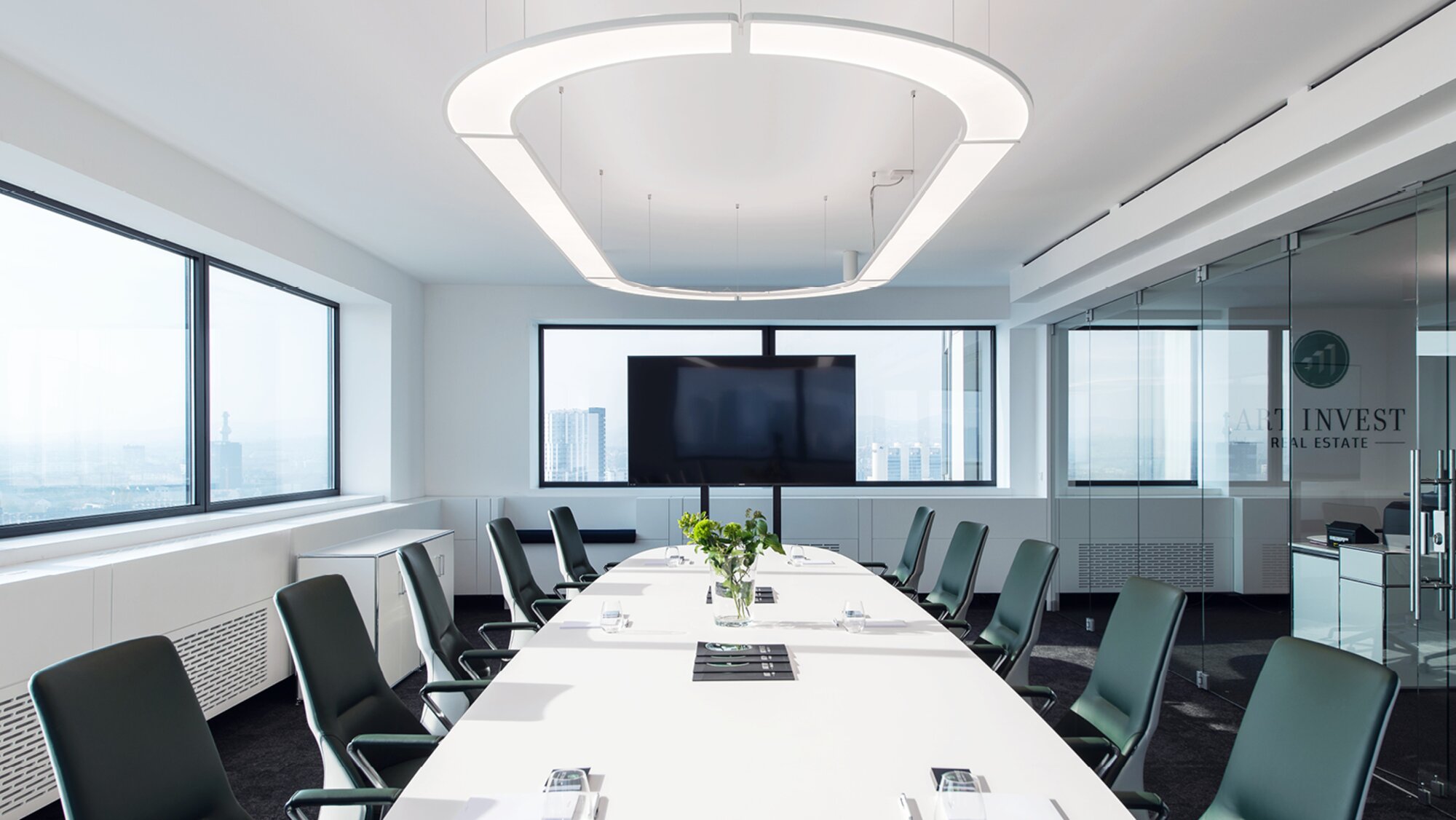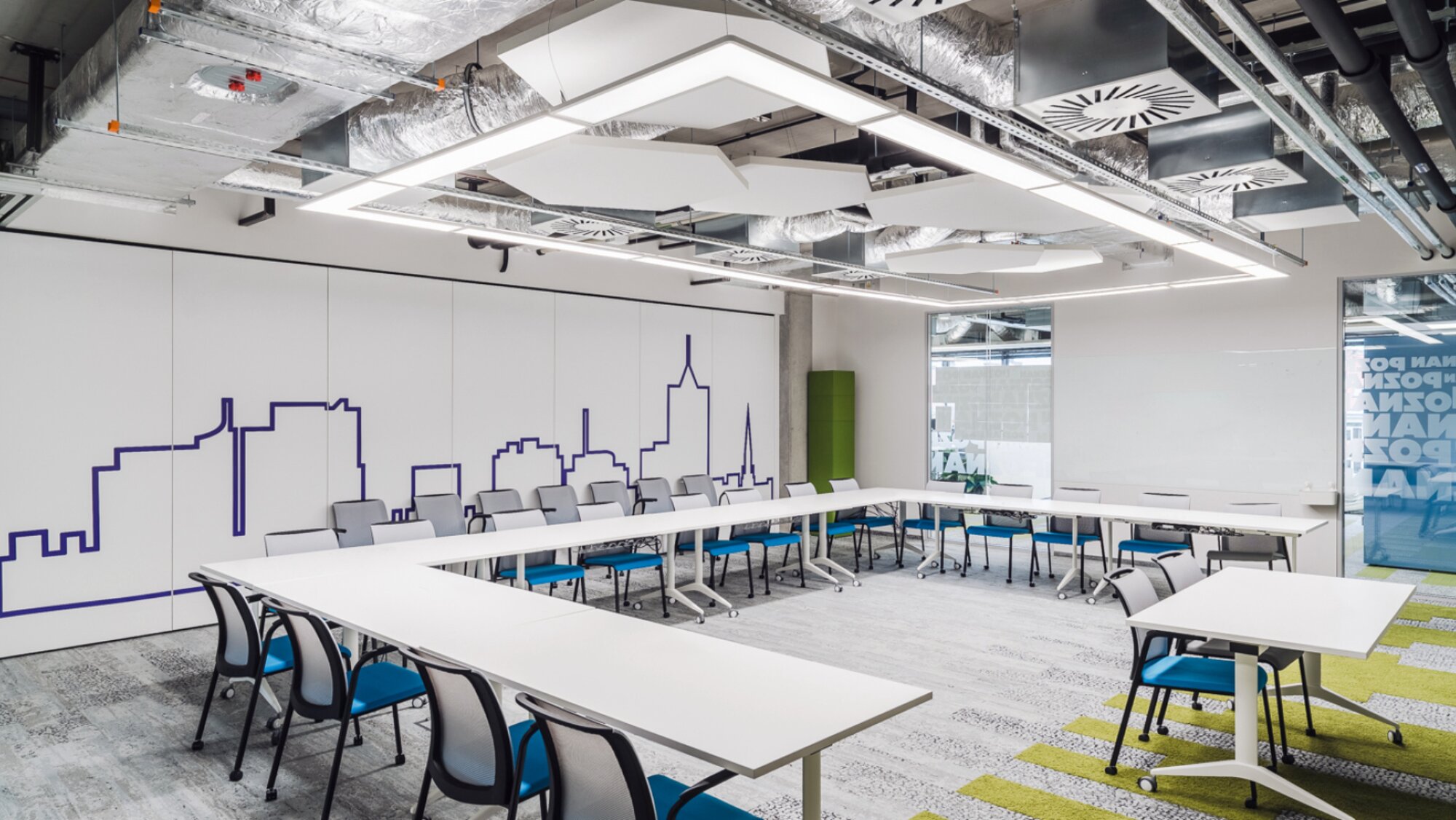 Subtly flexible
TASK EVO free standing
TASK EVO is flexible and can handle changing office environments. The free-standing luminaire can easily be repositioned and even single-handedly gives enough light to illuminate two workstations in accordance with the standards. The light intensity subtly adapts to the environment by harmoniously matching direct and indirect light as well as the integrated motion and daylight sensors. The brightness is easily adjusted to individual needs via the Touch DIM control panel, which is flush with the rectangular base pole, and can be reached while seated. An optional daylight and motion sensor in the head of the luminaire also helps create optimal lighting conditions around the clock. The asymmetric beam angle which spreads light to the ceiling ensures a wide illumination and particularly pleasant lighting effect at work. TASK EVO saves energy while increasing the sense of comfort in the room.
Product details
Spot-on
TASK table
With its modern, reduced, design language, the table luminaire, powder-coated in white or black, follows the purist design of the TASK series. The highly functional luminaire head can be rotated 360° and swiveled 15°. TASK table thus brings bespoke lighting rapidly exactly where it is needed at the desk. At home or in the office.
Product details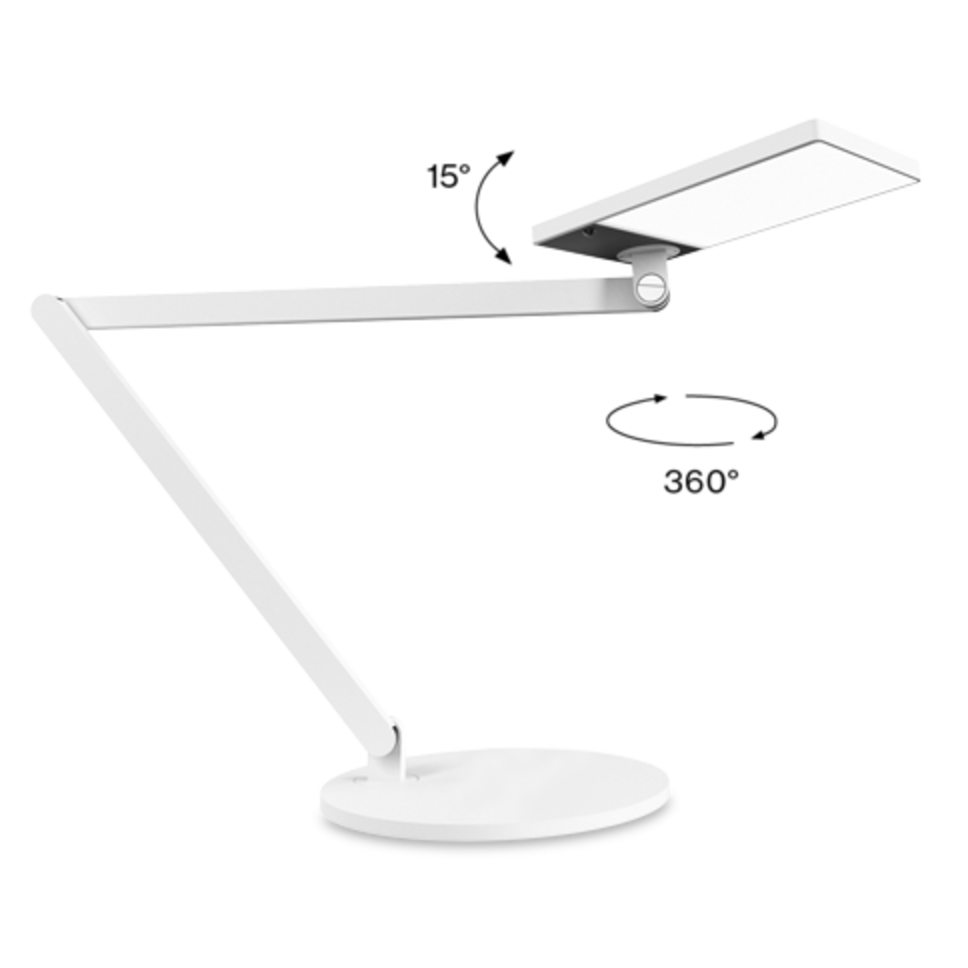 Optical space expansion
TASK wall
The slim TASK series wall luminaire is ideal for corridors, waiting rooms, and common areas. Due to its indirect light emission, rooms experience optical expansion – they appear higher and deeper. The TASK wall creates a cosy ambience and a generous spatial effect.
Product details