Known for his expressive colours
PABLO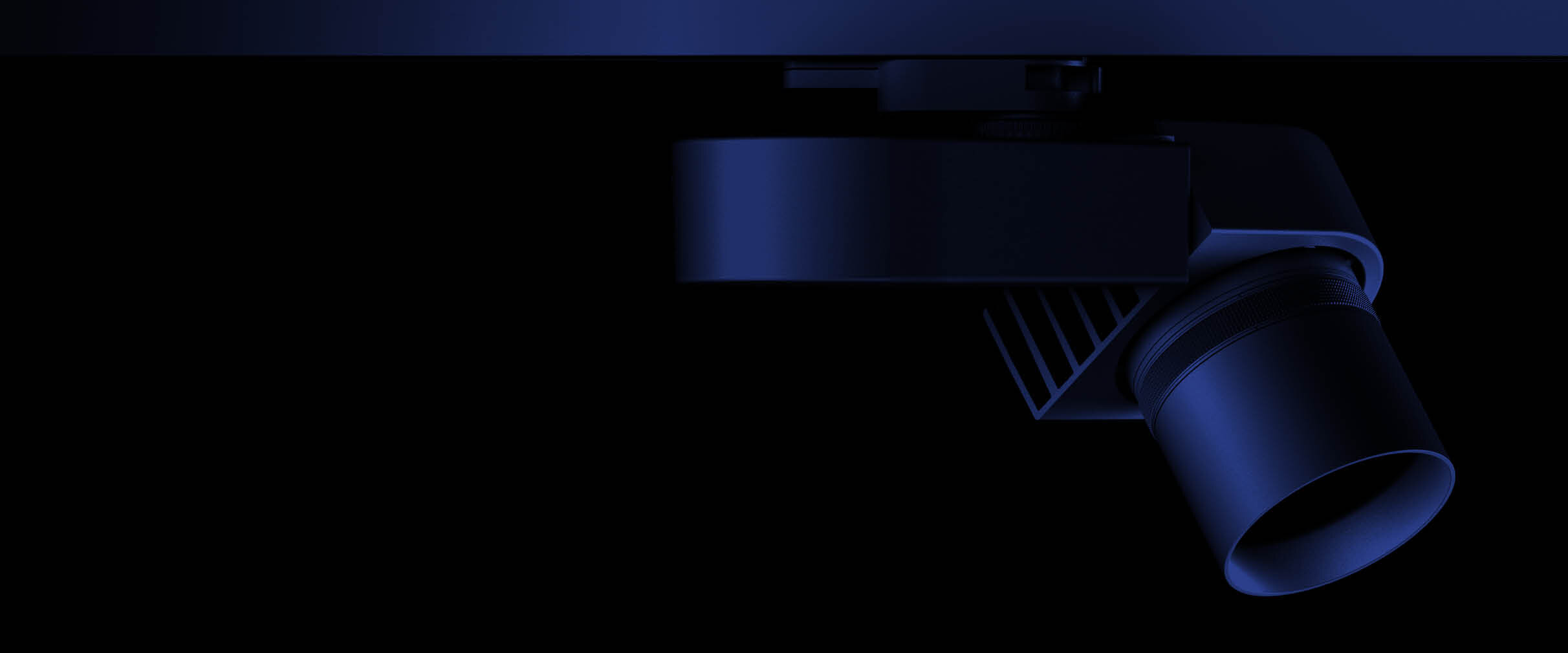 Light and art in symbiosis
Museum lighting must meet individual requirements. Above all, it should provide colour fastness and authentic presentation of the exhibits. Because exhibitions change, the illumination must also continually adapt to new conditions.
PABLO is a spotlight designed explicitly for museums to exactly meet these requirements. Like its namesake Pablo Picasso, it knows how to stage colours and shapes expressively. With a colour rendering index of CRI>95, PABLO illuminates works of art colourfast. By controlling light colour and intensity, the illumination changes with each new presentation.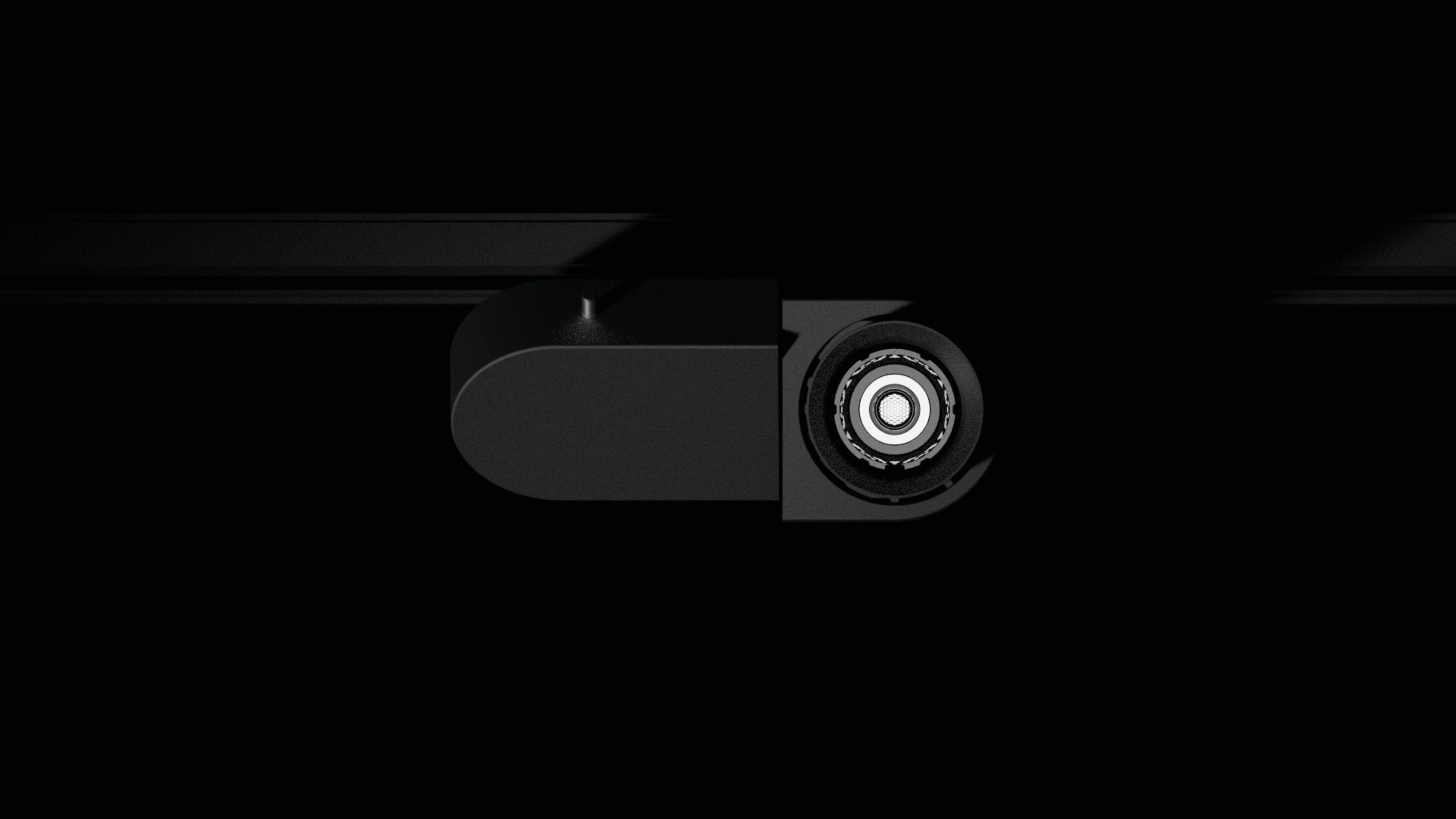 Precise and variable
basic/focus
PABLO is open to change. The spotlights can be mounted and moved along the busbars without tools. The spotlight head can be turned, swivelled, and fixed in the desired position almost entirely at will. PABLO illuminates precisely and remains adjustable after installation.
PABLO focus's variable beam angle of between 17° and 47° tailors it to the object, correctly displaying historical and modern works of art. PABLO's Dim Poti has a manual dimming function directly on the spotlight head – for brightness that can be set on-site, optimally matched to the object, the ambient light, and the desired mood.
Product details
Fresh colour for historical art
PABLO colour tune
PABLO colour tune was developed to revitalise historical art, which is particularly worthy of protection, while remaining faithful to the original. An increased, individually adjustable red-blue saturation compensates for time-related colour damage – purely through the illumination. To this end, experts calculate the extent of fading caused by bad lighting. Then the correct light setting can be easily controlled and adjusted via DALI or Zigbee. This fine-tuning gently revives the original colours of a work of art.
Flexible light adjustment
PABLO multilens
The PABLO multilens version offers even more flexibility. Depending on the application, different beam characteristics can be realised to achieve a more efficient staging of objects or interiors. For this purpose, there are five attachment lenses that can be easily exchanged without tools. This allows curators to make adjustments easily and without complications. For changing interiors, PABLO multilens is a cost-effective way to direct the focus of the light where it is needed.
Product details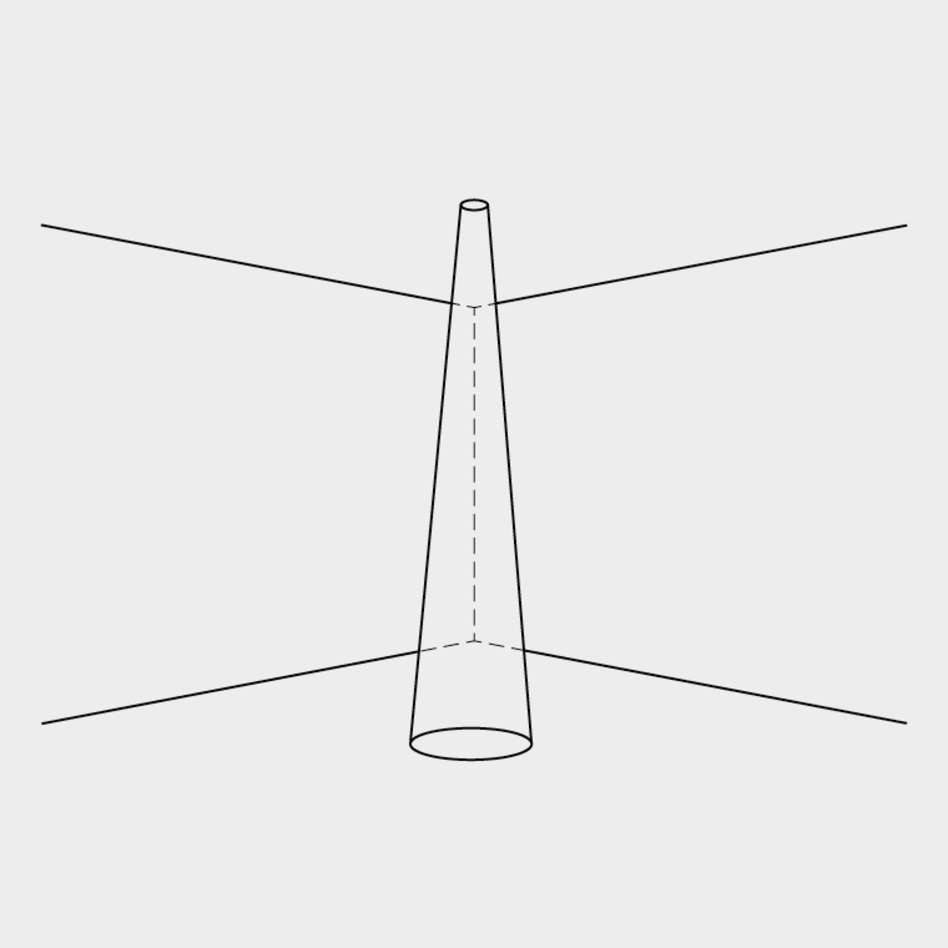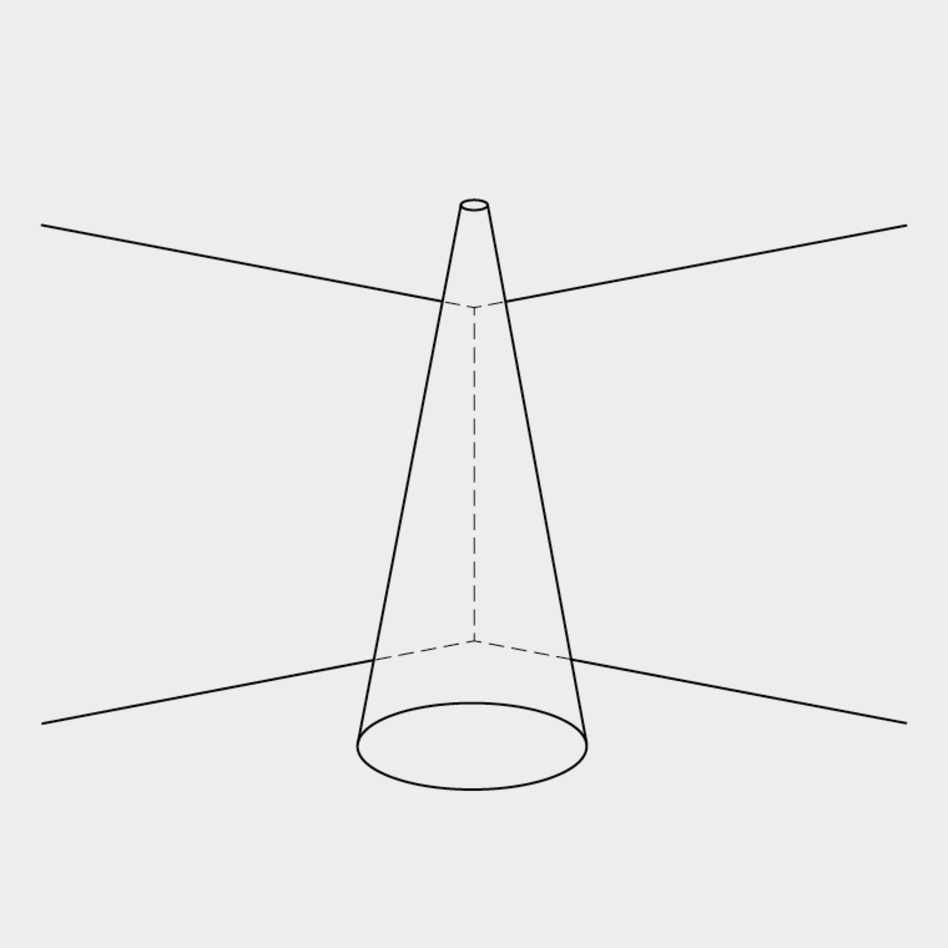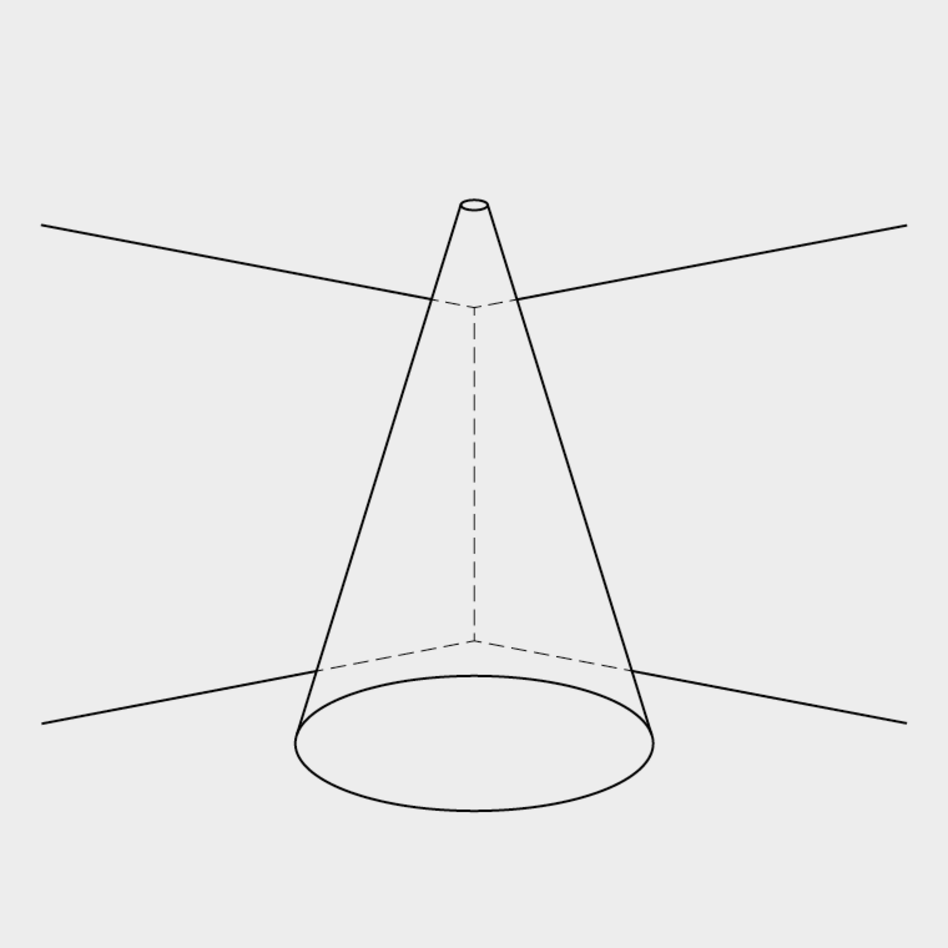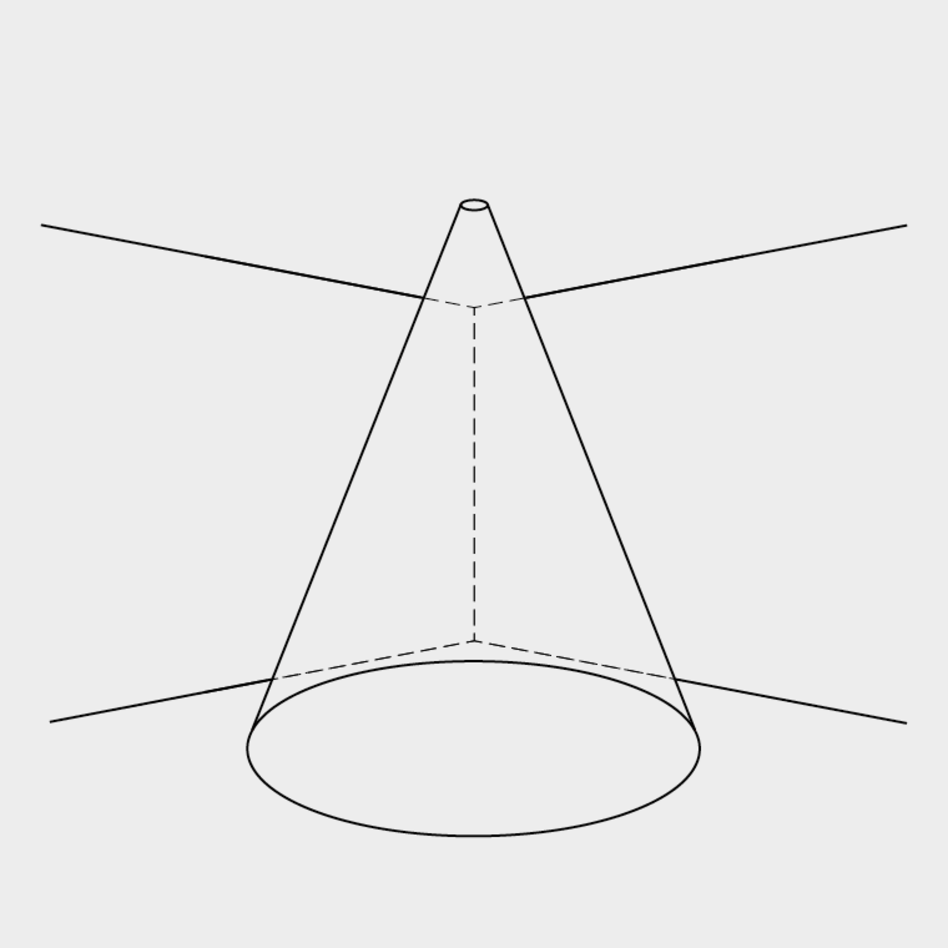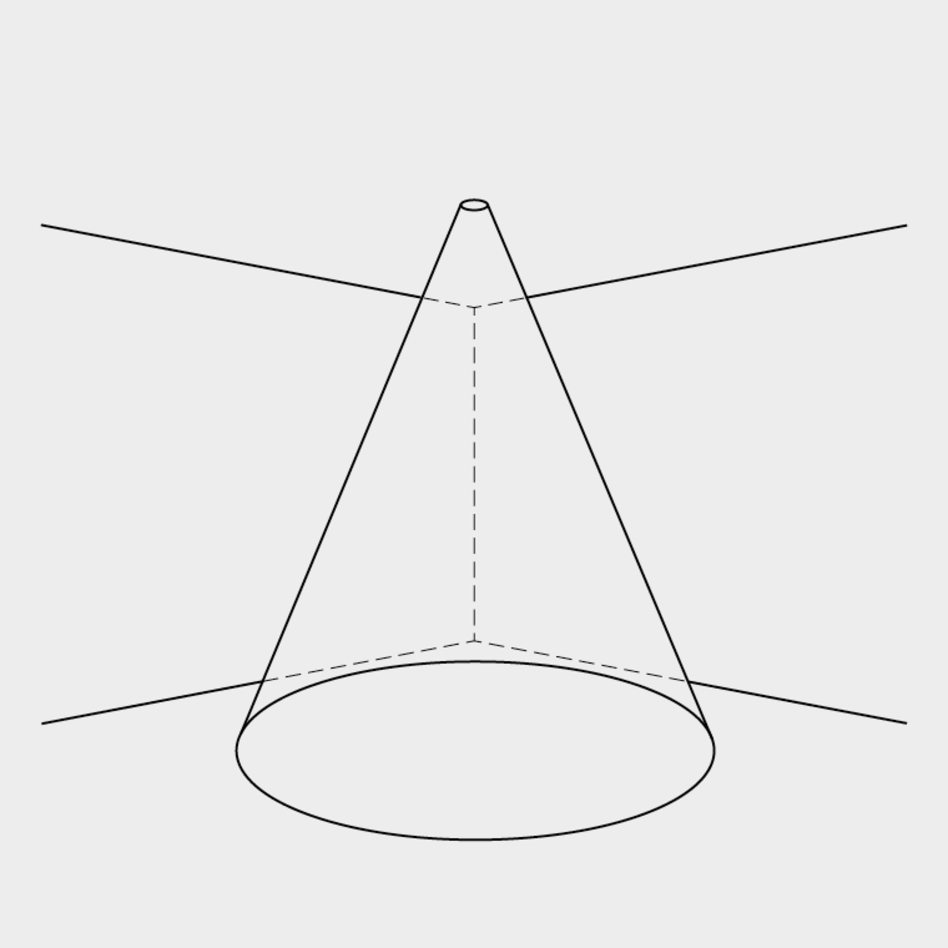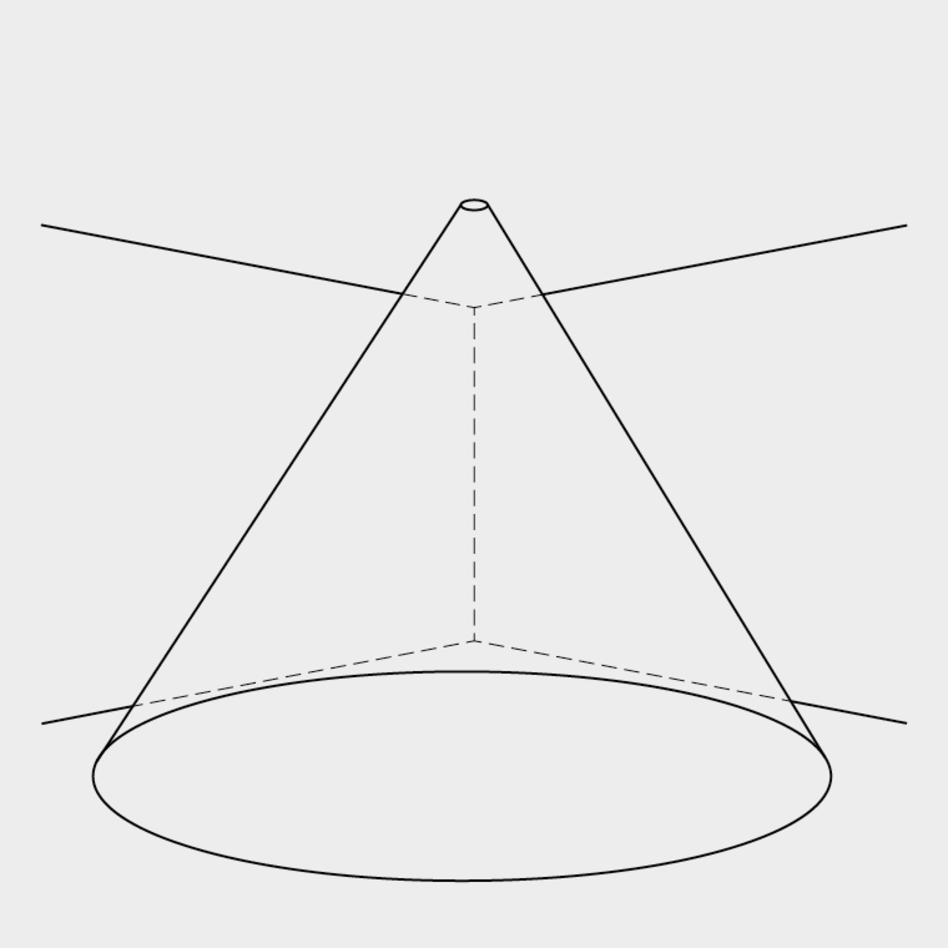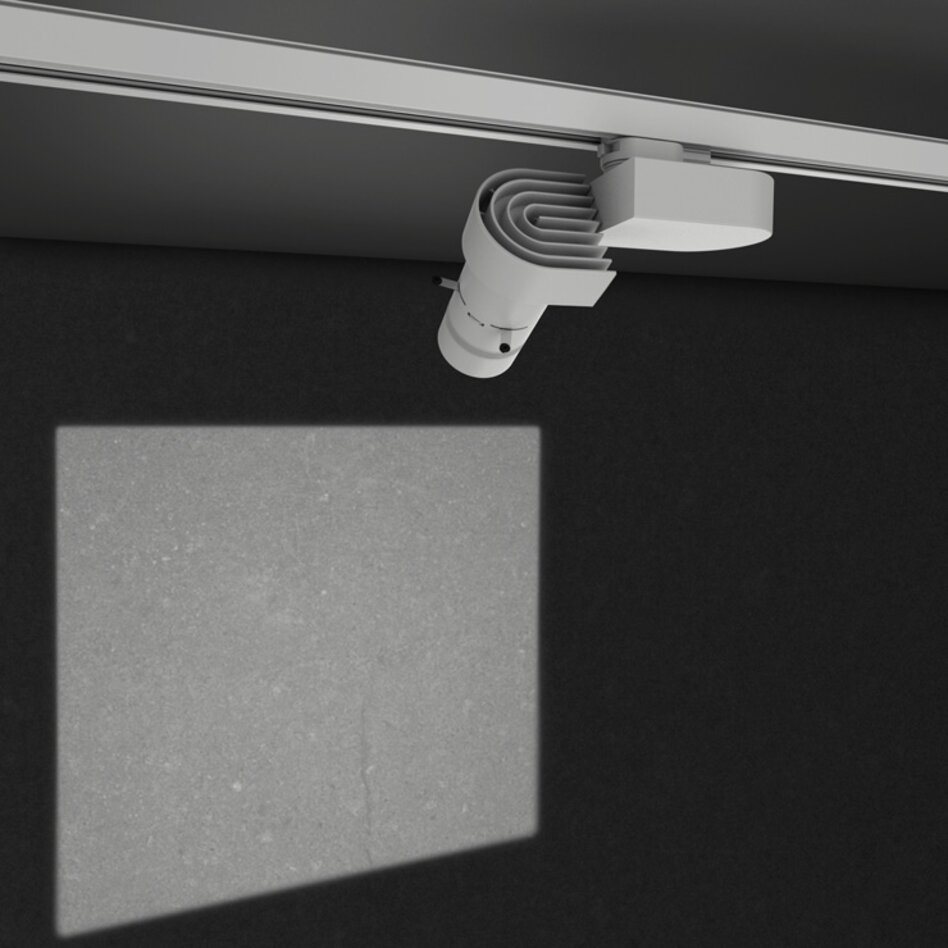 shutter
PABLO shutter creates a sharp-edged illumination of different sized rectangular or trapezoidal cut-outs.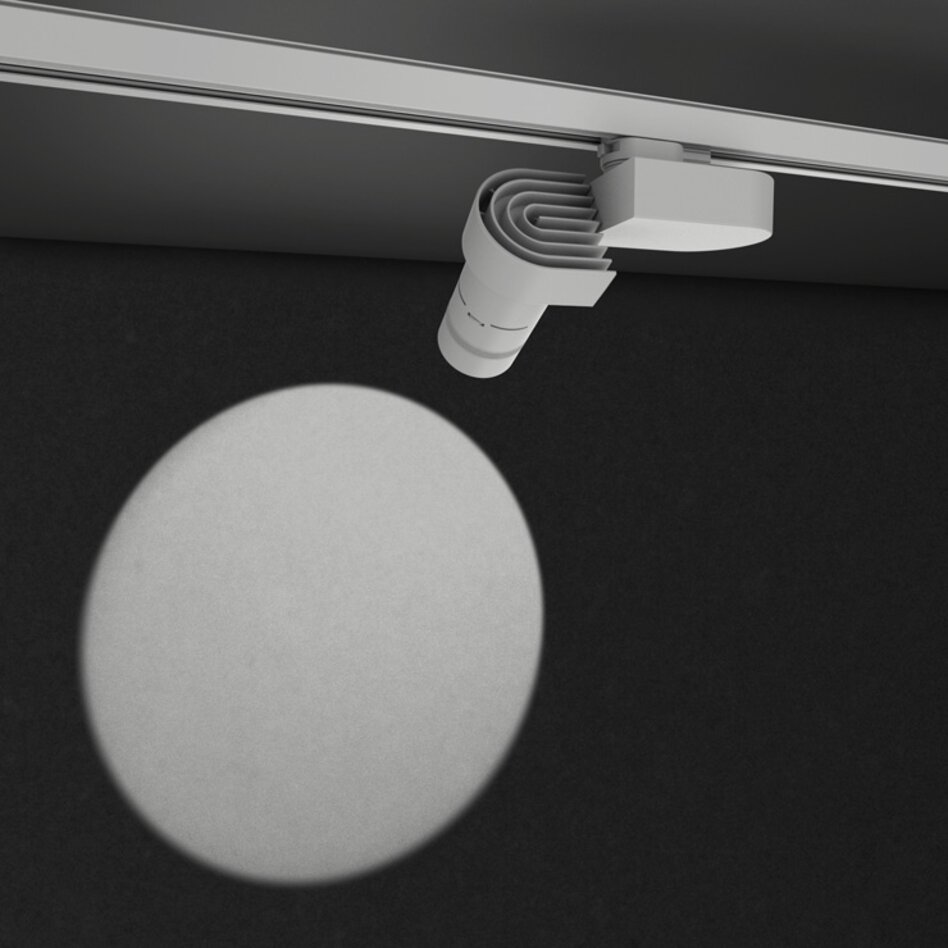 iris
PABLO iris focuses and stages objects with a bright circular light cone.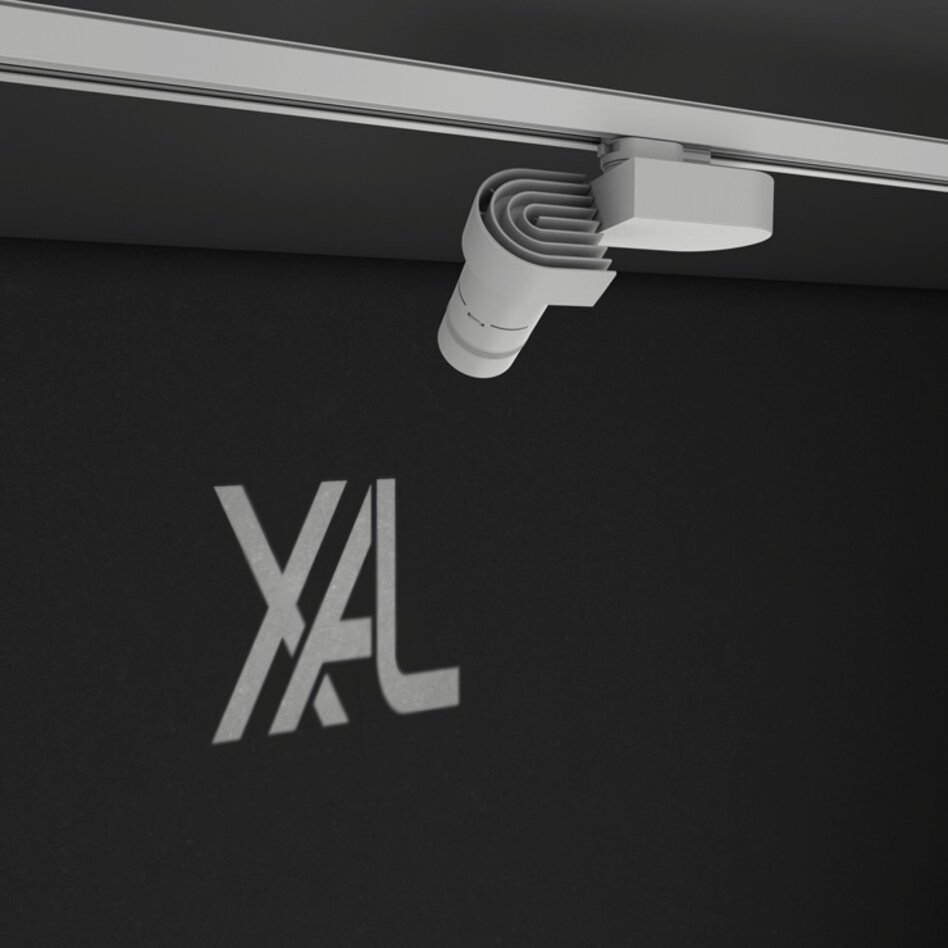 gobo
PABLO gobo offers the most exceptional creative freedom by projecting bespoke lettering, logos, and designs.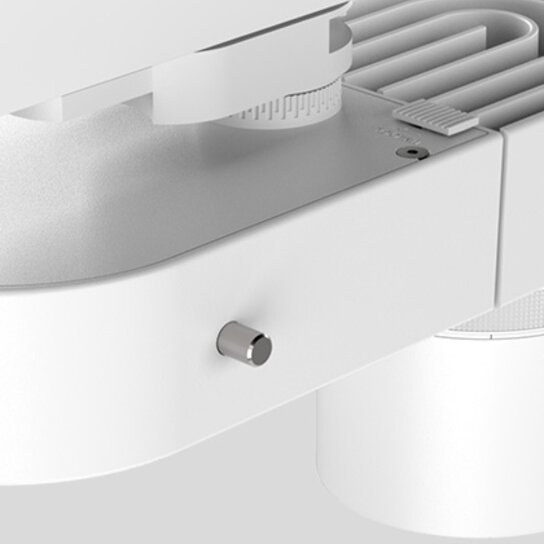 DIM poti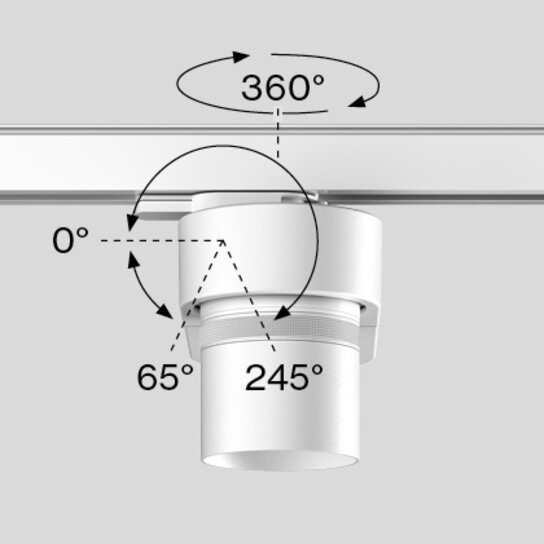 360° rotatable and 245° and 65° tiltable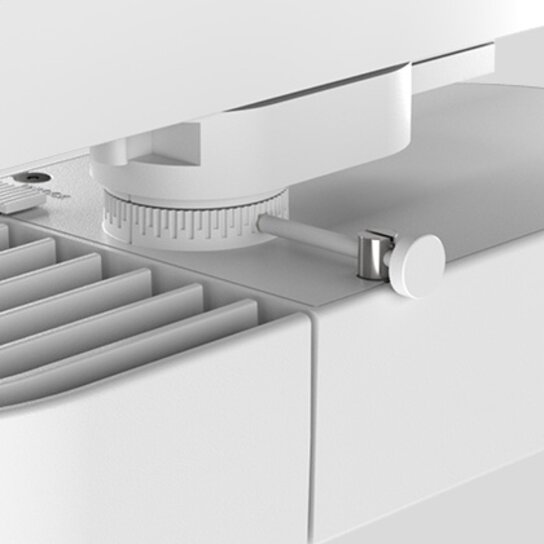 Adapter fixation without tools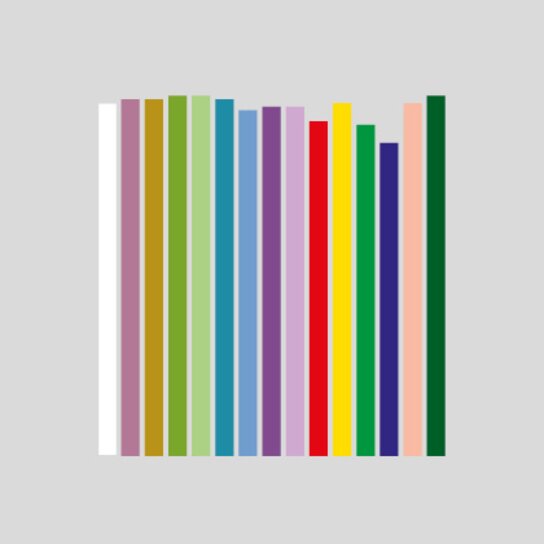 CRI>95 | R9>90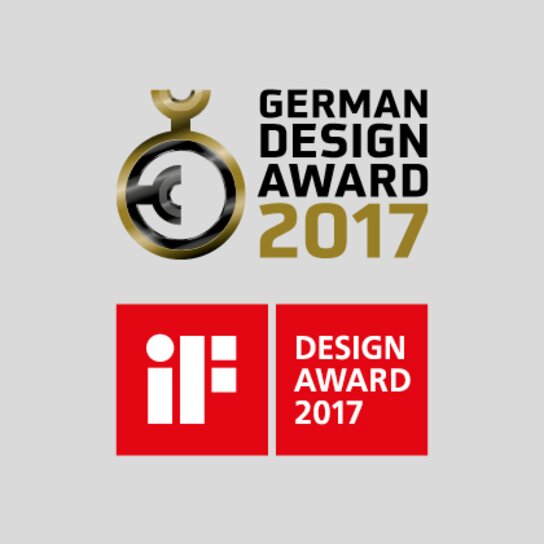 Award Winning Design
Composition of art and light
PABLO tunable white
White is not white: warmer or colder light influences the mood in the room. The colour temperature decisively affects how we perceive exhibits or even entire exhibitions.
PABLO tunable white can also be programmed to change over time. These settings allow, for example, the colour temperature to dynamically adapt to the time of day; a useful function, especially in naturally lit museums where artificial light and daylight interact.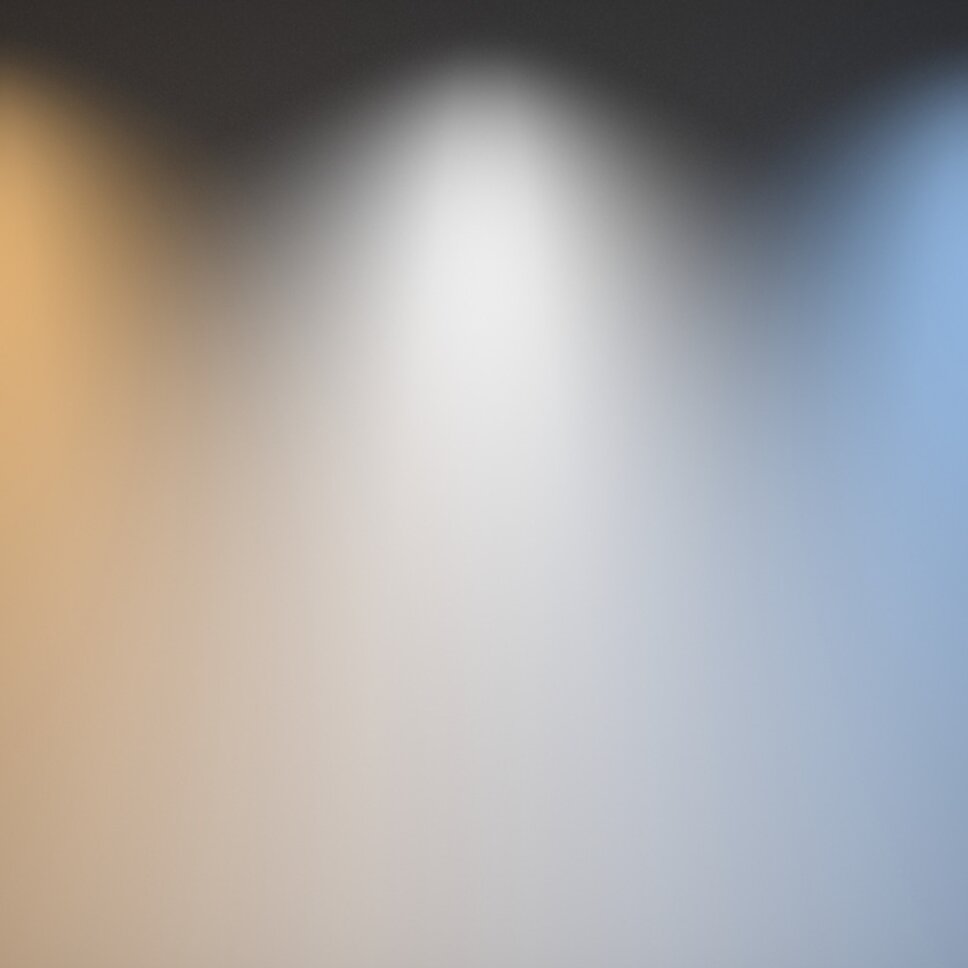 How PABLO works
Our museum spotlight has been illuminating the art treasures in the Swedish National Museum since October 2018. The lighting designers Kardorff Ingenieure chose PABLO primarily because of its flexibility and precise light direction. It was crucial during the redesign of the naturally lit museum that the artificial light harmonises with the existing daylight.
Read more