Career paths
Writing history together
XAL is a story of success that has been forged by our employees, management and partners working together for some 30 years. And they are constantly adding new chapters. Our objective is to collaborate in order to develop the best solutions for our customers. To be able to achieve this goal, we give our employees both the space to develop and make a contribution, and the support and encouragement to do so. Here, we would like to recount some of the success stories forged by our career makers.
Apprenticeship as a recipe for success
Sabrina
HR Manager & Trainee Coordinator
I started my apprenticeship as an office clerk at XAL at the age of 15. Today, as HR Manager and Trainee Coordinator, my tasks include oversight of apprenticeship training at XAL and providing advice and assistance to our apprentices and trainers. Throughout my career path, I have constantly learned new things, furthered my continuous professional development and willingly taken on the challenges that I encountered – and I can say there were many. What I particularly like is the camaraderie, the team spirit. I still really enjoy my work because it is so varied. I don't have time to get bored. We prefer to recruit management from within the company and many of our former apprentices are now in key expert technical or management positions and make a significant contribution to the success of the company. We are very proud of their achievements. And they are living proof of the "added value of an apprenticeship".
Apprenticeship at XAL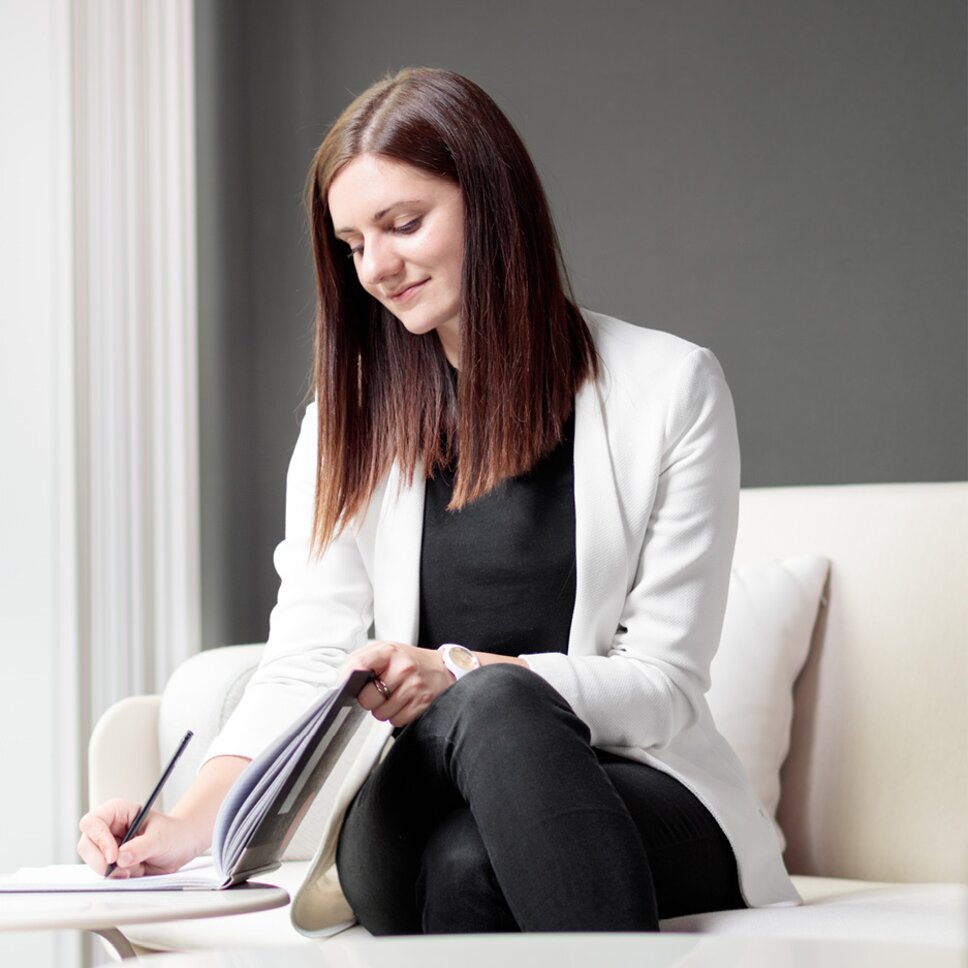 "At XAL, it doesn't matter what formal course of training you have completed, be it an apprenticeship, polytechnic diploma or an academic degree, or if you have gained your knowledge and skills from practical experience. It is more a case of whether you enjoy taking on new challenges, wish to develop personally and are willing to get involved and make a contribution."
Helga Fazekas, Head of Human Resource Management
Great team, cool tasks
Georg
Department Head Digital Solutions
I started work at XAL as a hardware developer almost 10 years ago. Over the years I have gained a great deal of practical knowledge, and also completed two professional courses of study while working. I have to admit, at times it was also very demanding. But that's part and parcel of my success story. I am now responsible for the area of lighting control systems and IoT – a promising area that has grown in importance. When I have an idea and can convince management, we are able to implement it. The managers in the company are always open to new ideas and do not hold us back. What I like most is the collaborative spirit, everyone is ready to help each other, which in turn makes the job so much easier and all the more fun.
Smart Services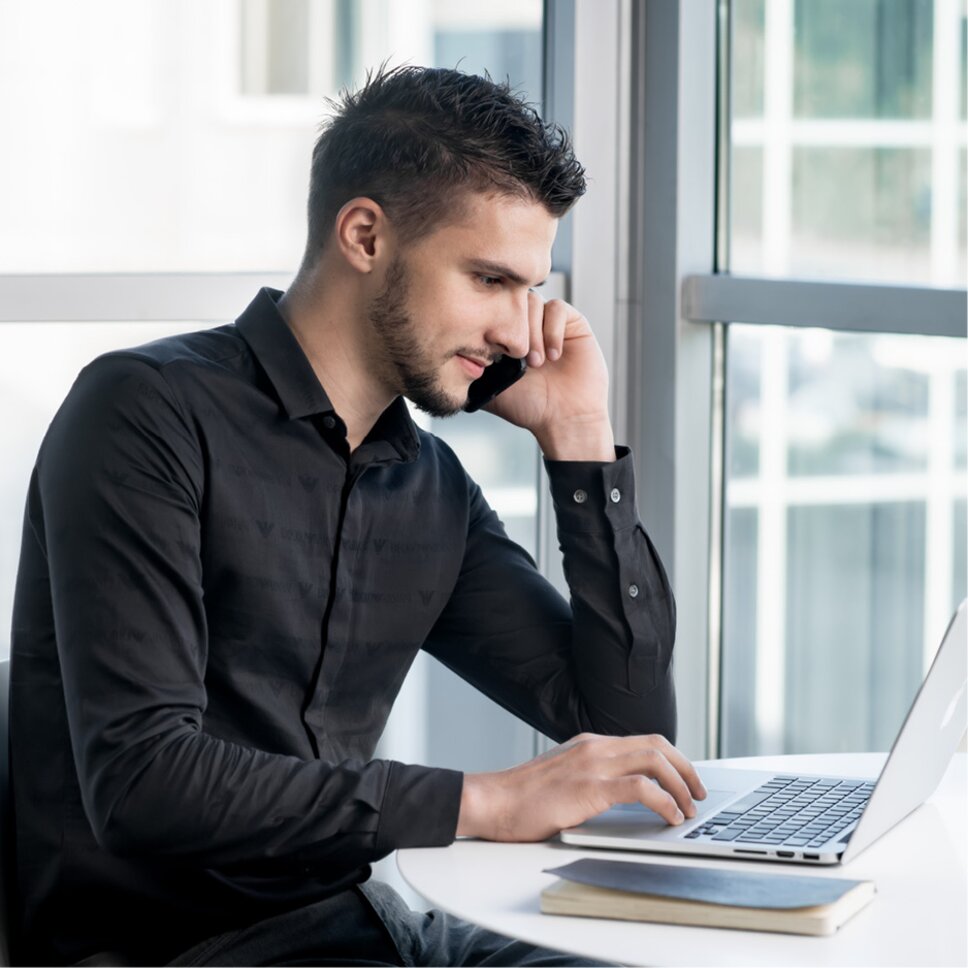 Shape our story of success.
Highly individual lighting
Reinhard
Department Head Customised Solutions
I came to XAL immediately after graduating from polytechnic college. That is quite a while back now. At that time, the development department consisted of just a handful of designers. And I was one of them. Today I head up the Customised Solutions Department, where we develop individual lighting solutions to specific customer requirements. That generates a great deal of variety. We supervise the products from the initial concept through to production. We work very closely with other departments, including sales and marketing, purchasing, production and quality assurance, as well as with our foreign subsidiaries. We have a great degree of freedom working at XAL, and it is this lack of restriction that makes it so special. This is true both for the development opportunities and the amount of responsibility. Both are completely independent of your age. Because you grow with your tasks. Which is exactly what I experienced myself at XAL.
Customised Solutions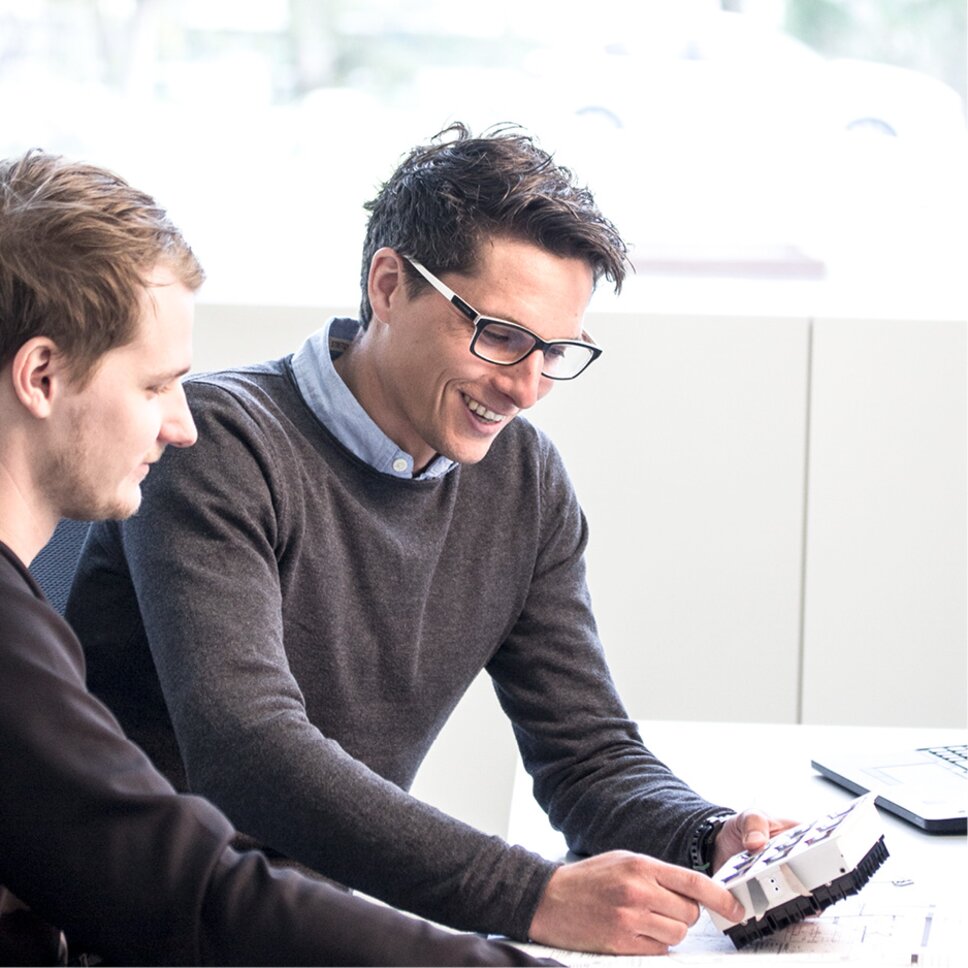 Silence through technology
Katharina, Department Head Acoustics 
Nowadays, we are surrounded by sounds and noise virtually around the clock. When I started at XAL a few years ago, my brief was to set up a completely new department, the acoustics division. Its aim is to create a calm atmosphere through light and acoustics. There is a close interplay between lighting and acoustics. And in the in-house world of XAL expertise, I always find colleagues who gladly share and cross-fertilise their know-how and experience.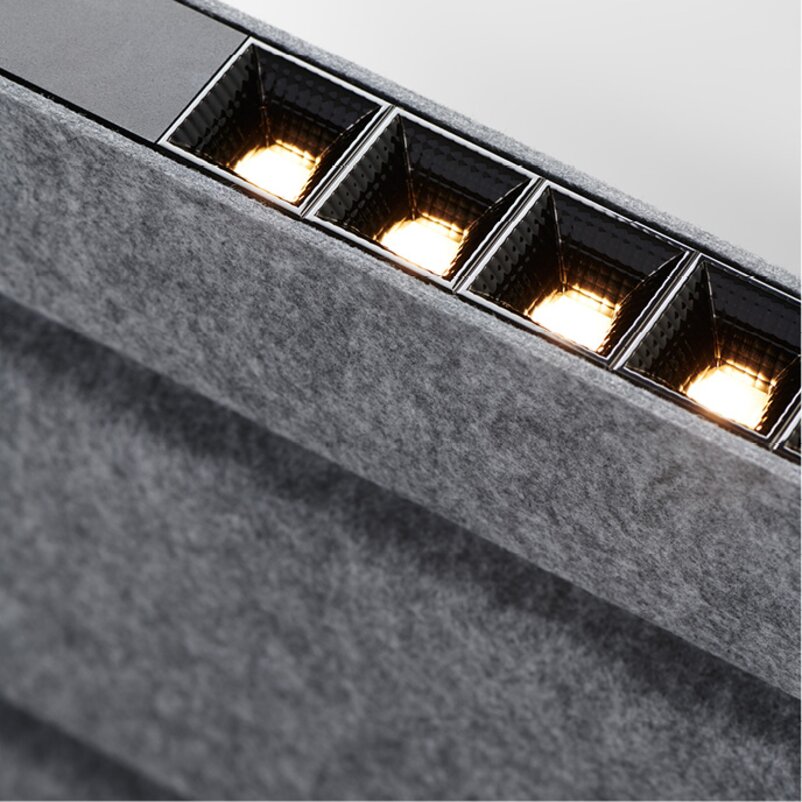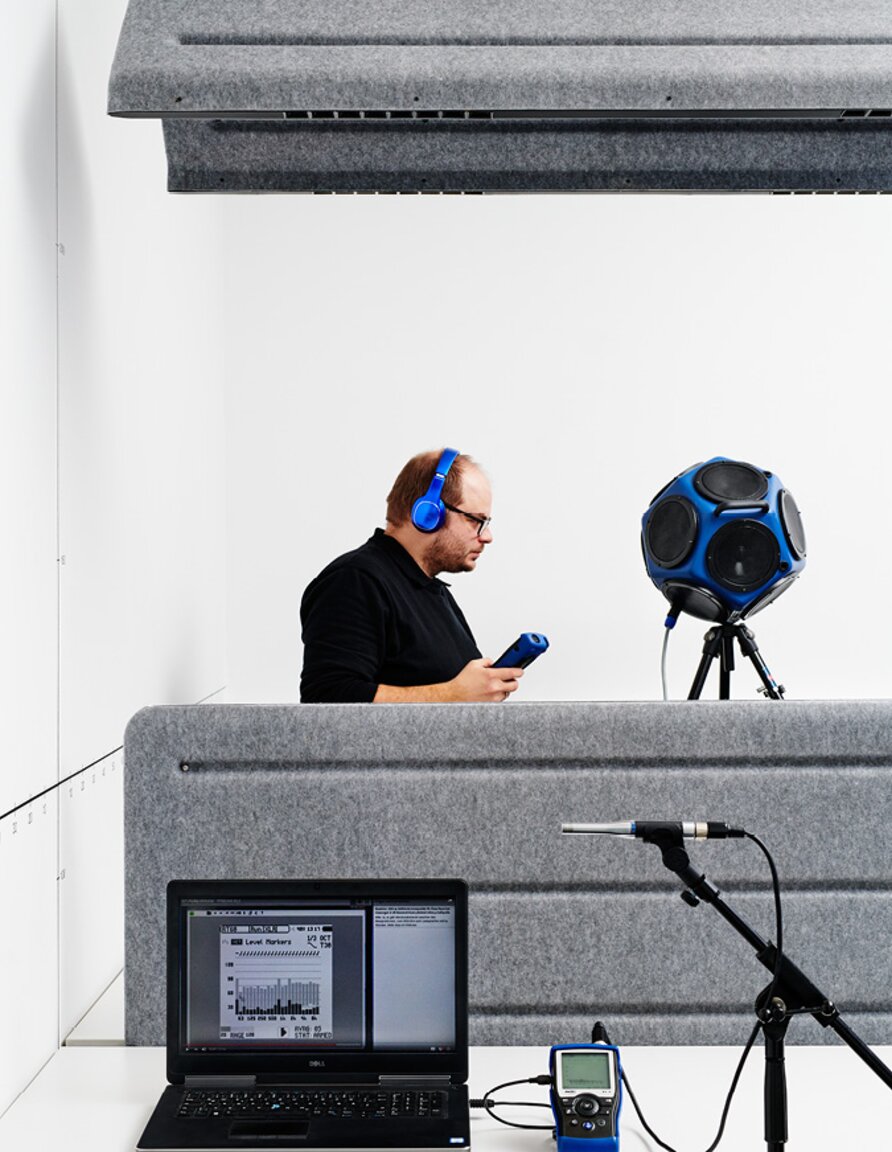 Ahead of our time
Gilbert
Head of Electronics & Innovation
I started in development at XAL immediately after graduating from polytechnic college. Now I manage the Electronics & Innovation department. Alongside my full-time job, I also graduated from the university of applied sciences. The really exciting thing about our development is the successful interplay between mechanical engineering, lighting technology, electronics and software. This combination allows us to create unique products. XAL is an extremely dynamic environment – a real hotbed for innovation. I believe this sets us apart from other companies: We go from concept to the finished product in a very short space of time. Everyone has the opportunity to contribute ideas. So, if you value creative freedom, enjoy getting involved and having fun trying out new things, then XAL is just the right place for you.
Electronics & Innovation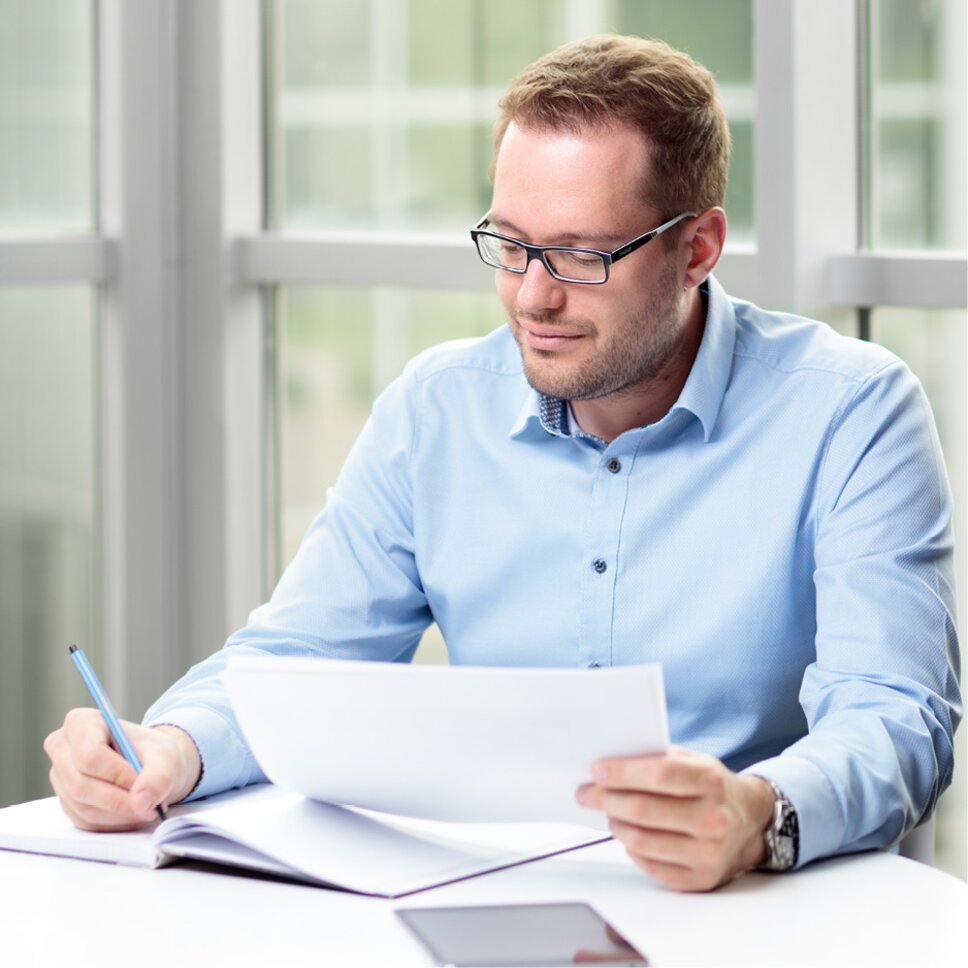 "If you are a committed team player with ambition, diligence and a solution-oriented approach who can also quickly adapt to new challenges, you will find the prerequisites for writing your own personal success story with us. As part of an internationally active team, we achieve our goals together."
Martin Dlaska, Managing Director / COO