Create light sculptures
INO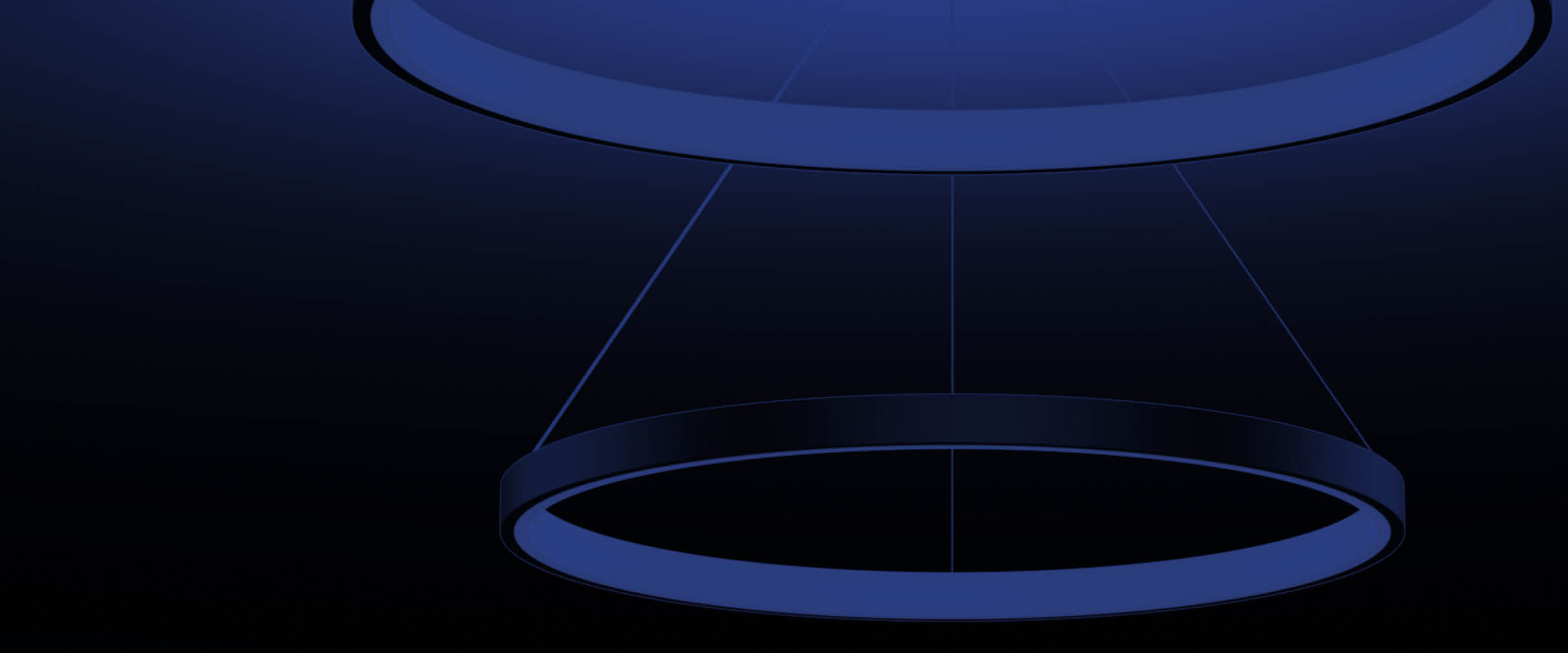 Light in three dimensions
INO's beam characteristics are fantastic. Light is emitted upwards, downwards, and inwards through a sole exit surface, surrounding the luminaire like an aura. The high quality light illuminates the surroundings evenly, while the indirect light of the ring stays visible. Ideal for reception areas, atriums or auditoriums. INO is a versatile and self-confident addition to XAL's profile luminaire range.
Product details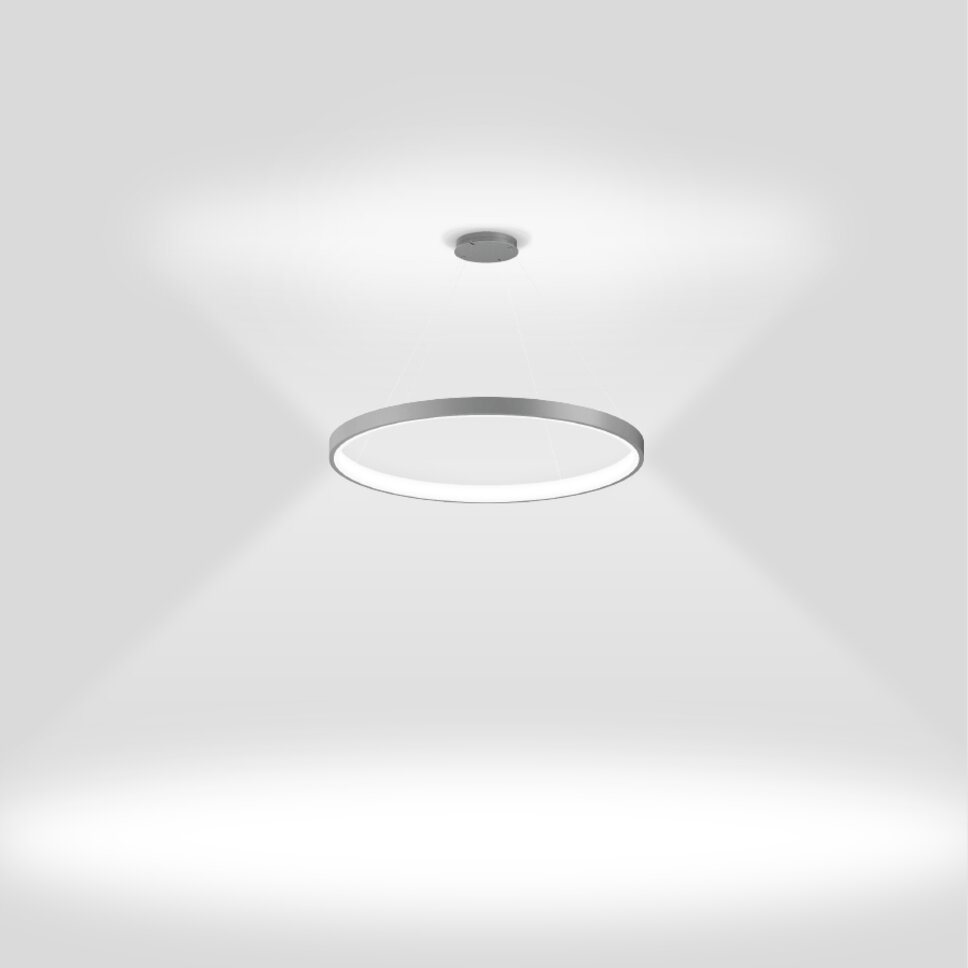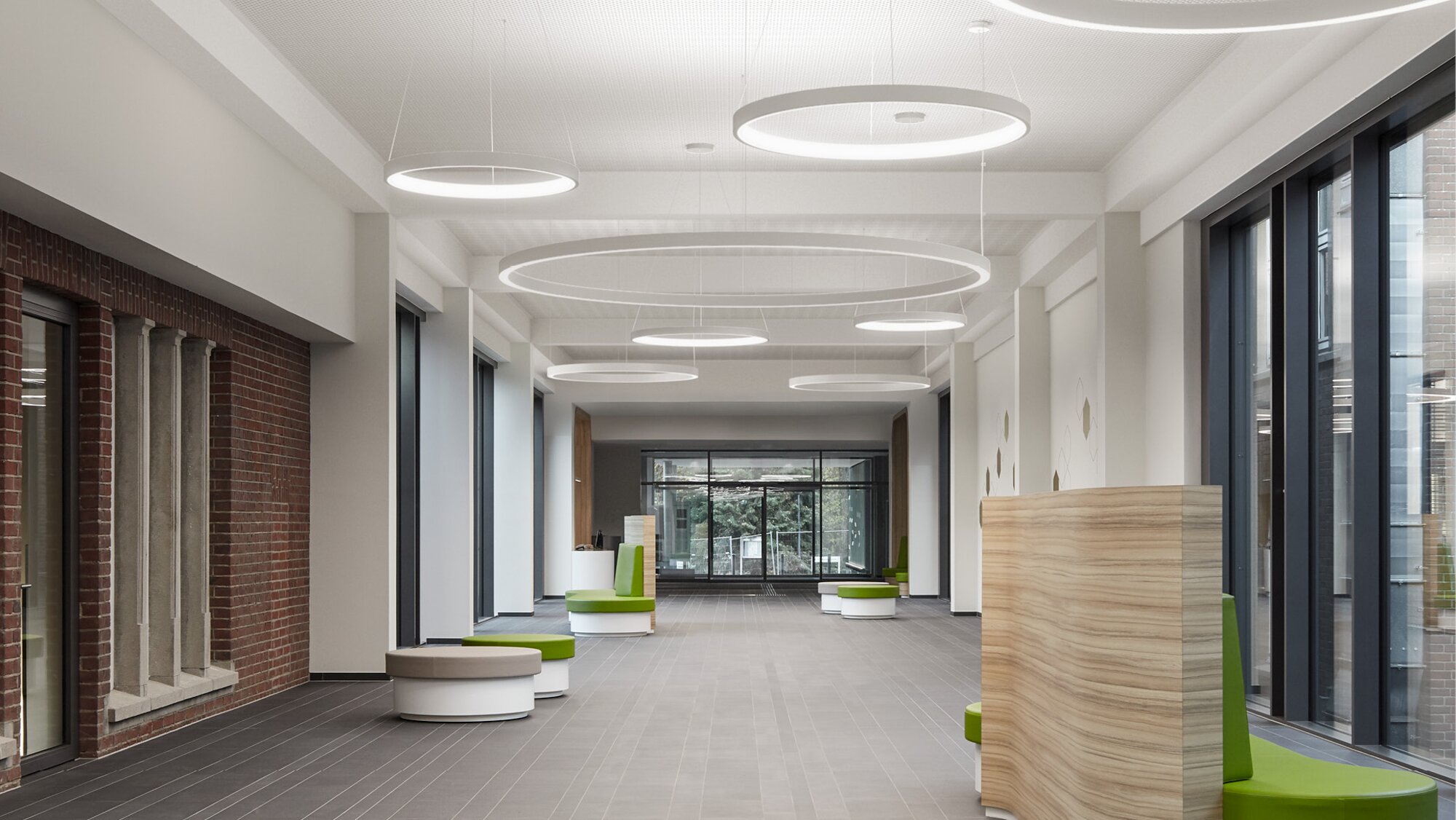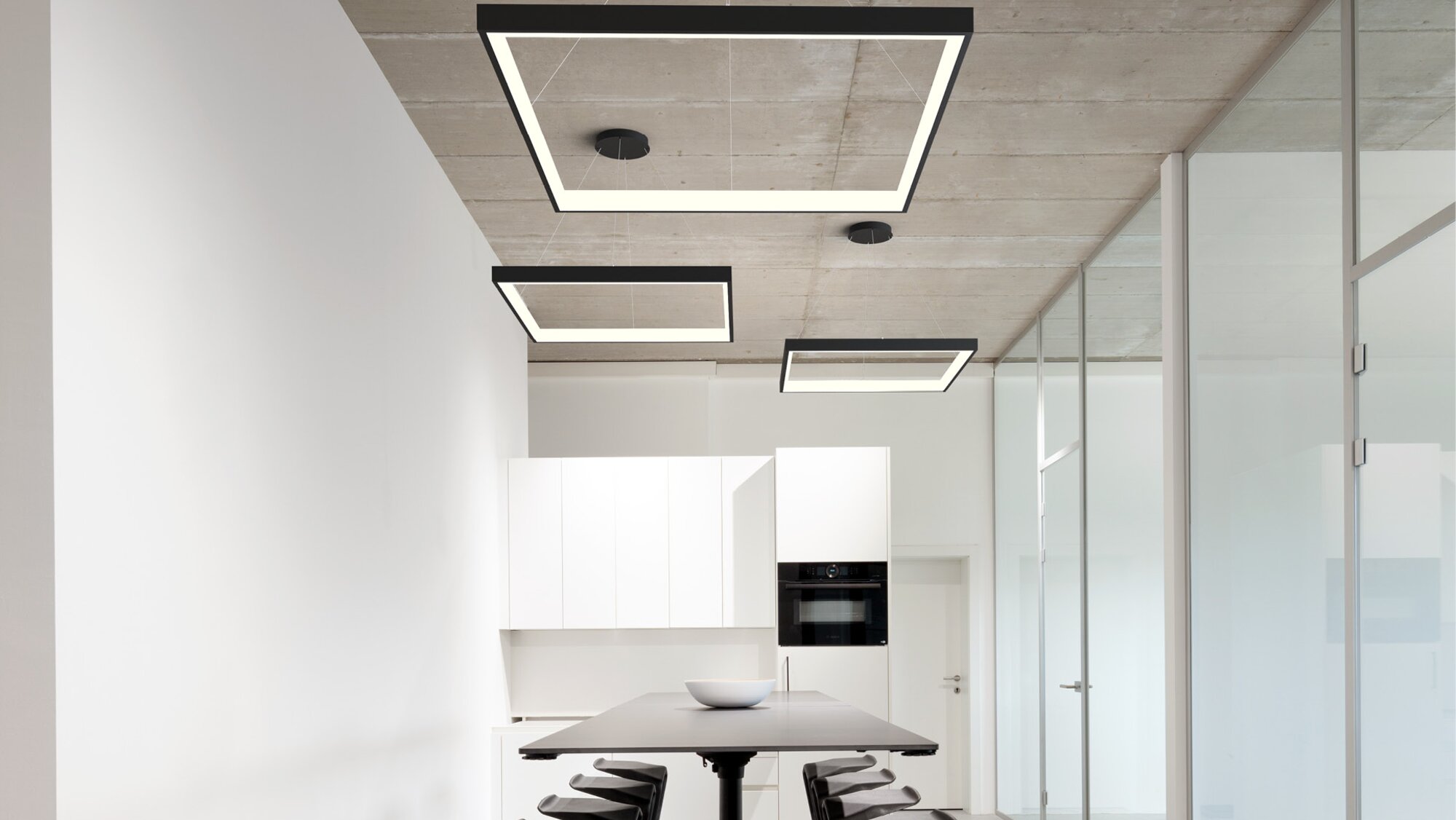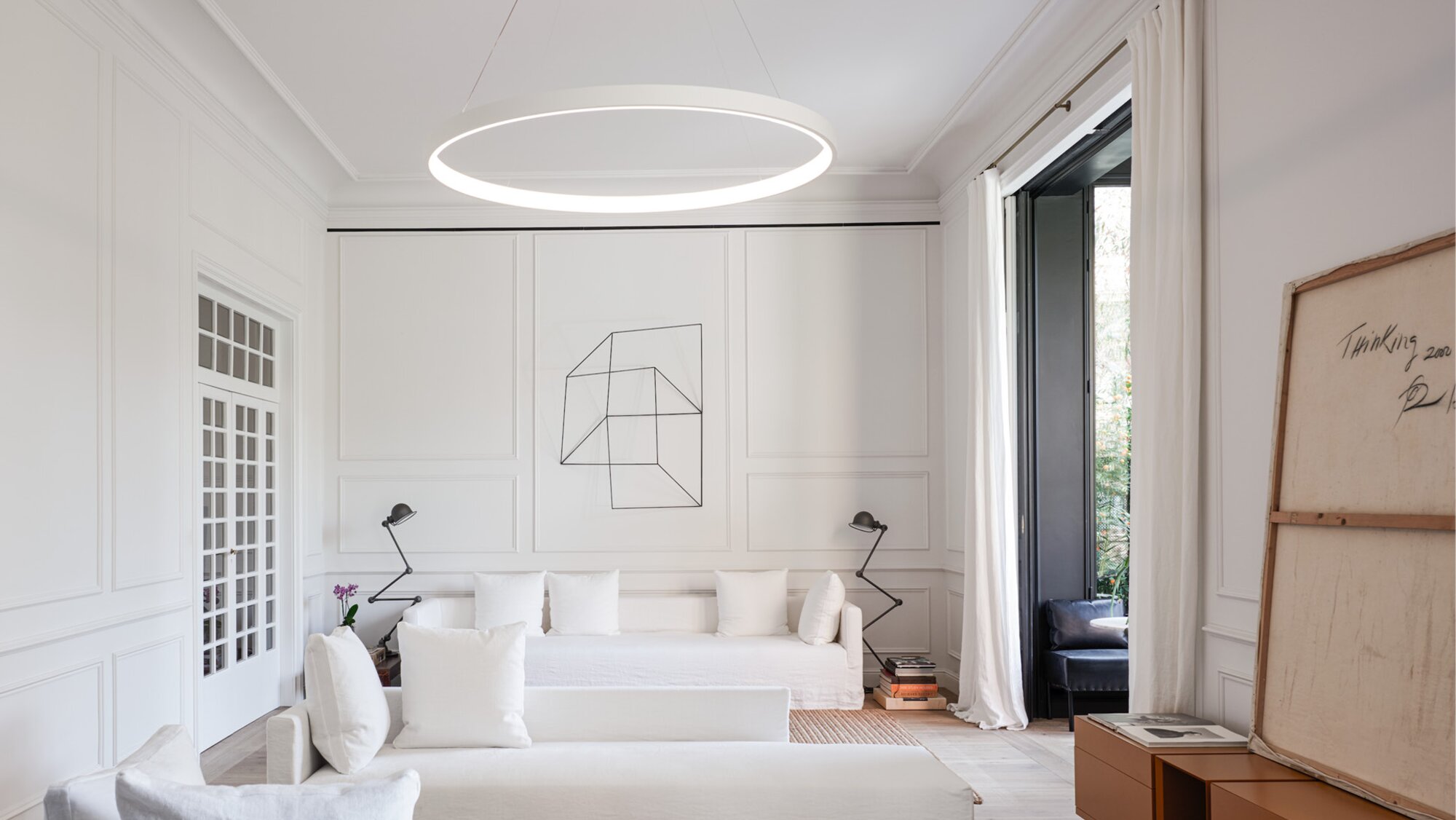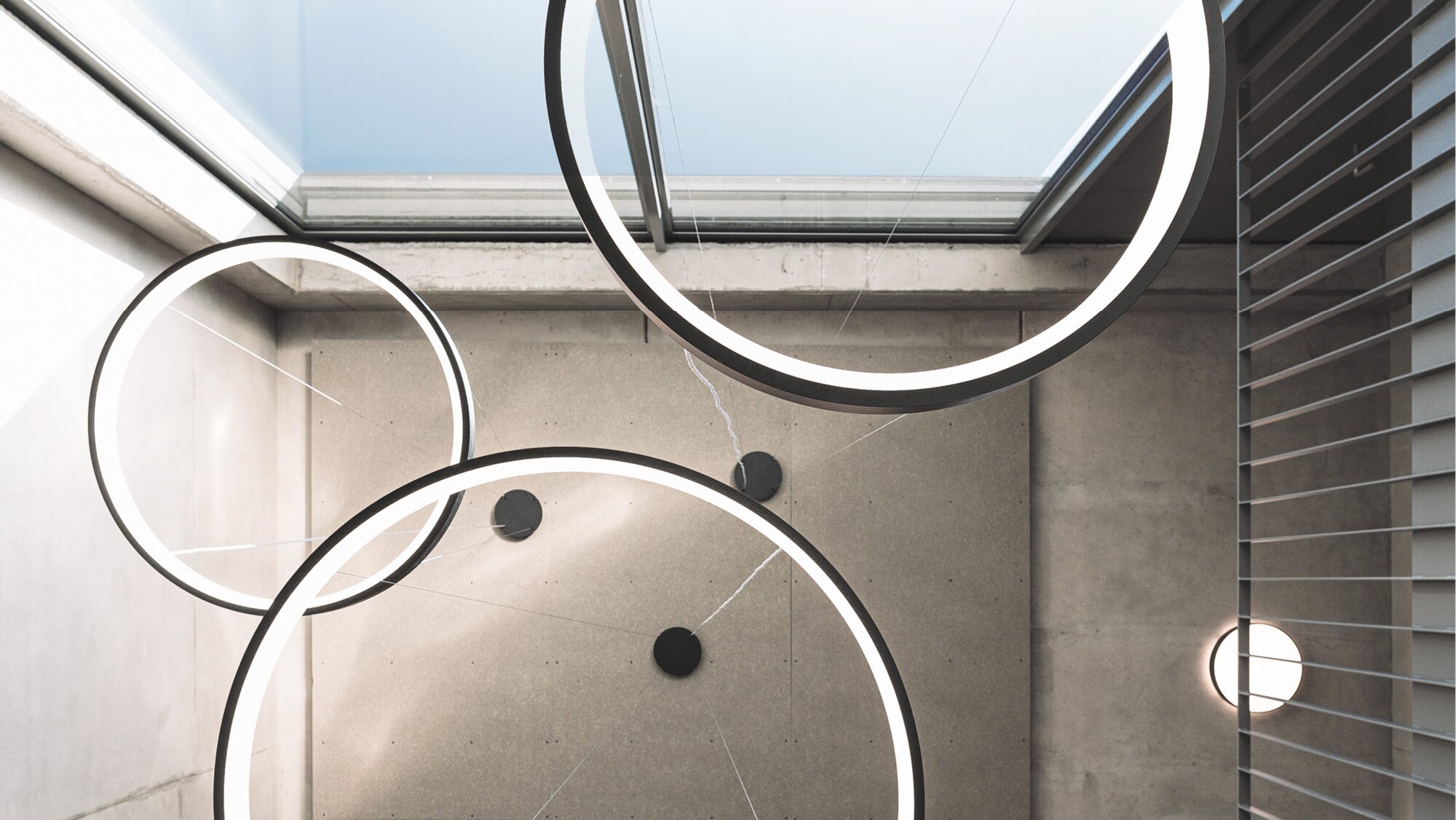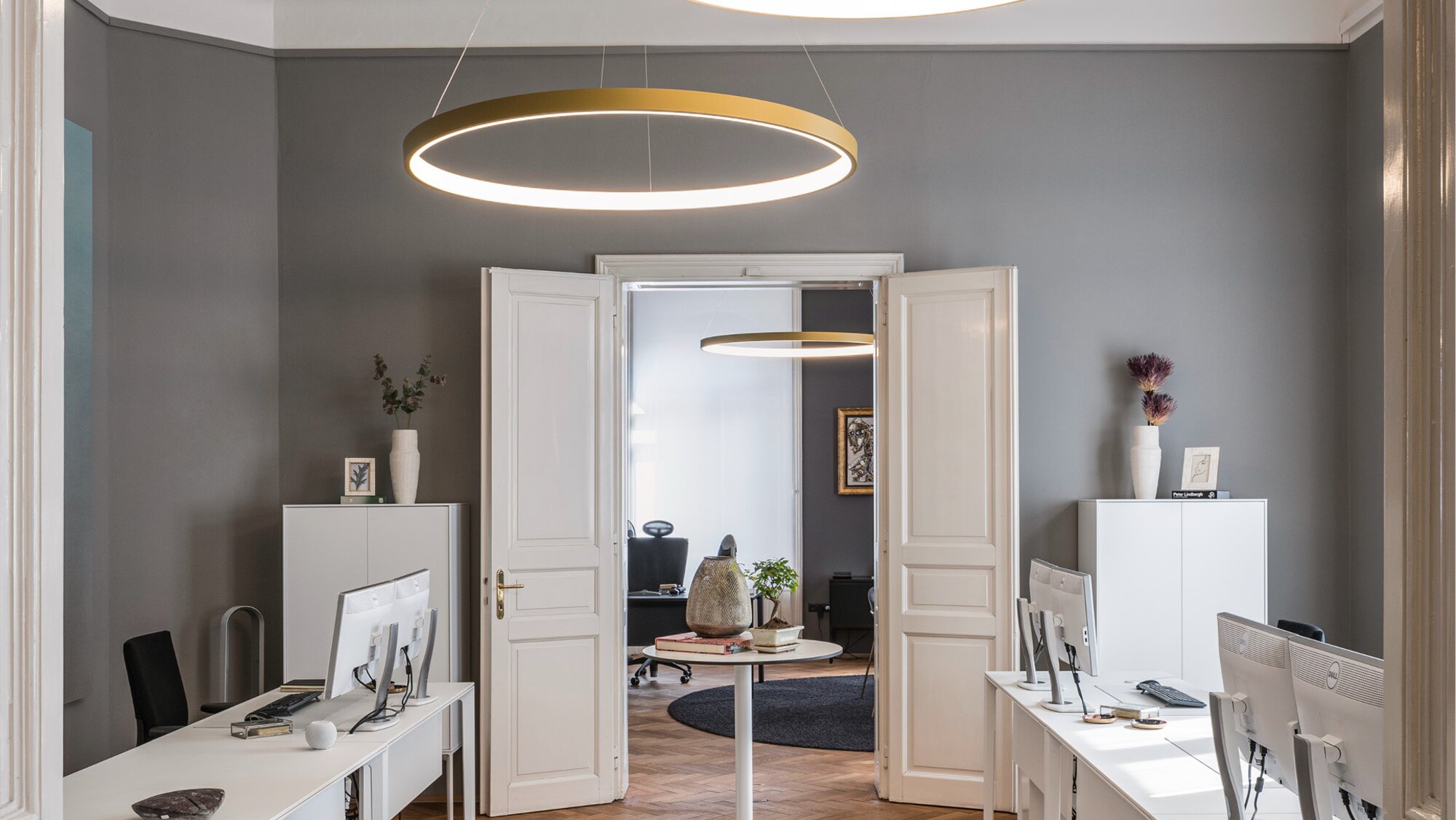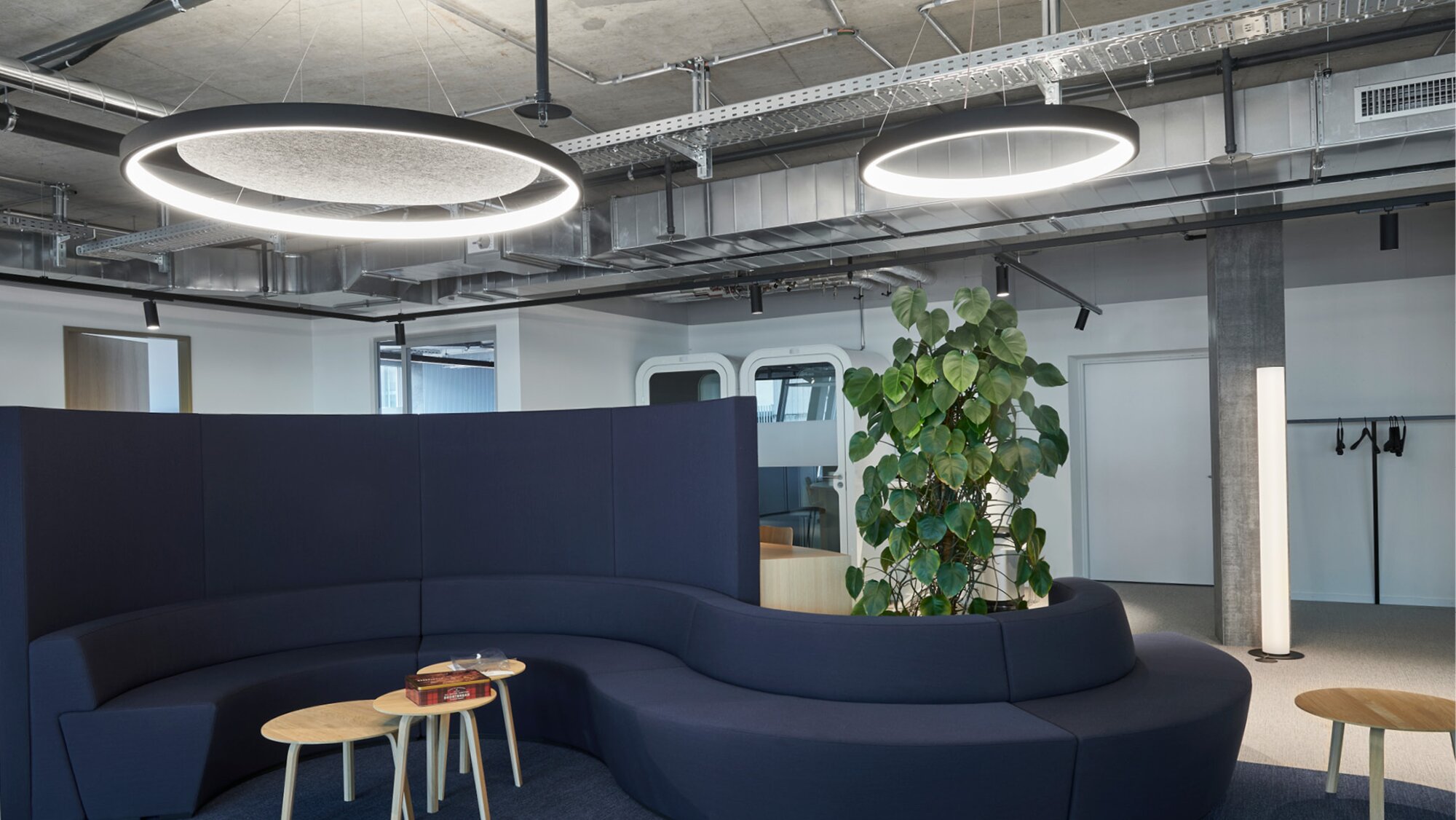 INO's different sizes and shapes offer even more design options. The luminaire comes square or circular version in various sizes. Custom arrangements create impressive ceiling sculptures and continuously redefine the aesthetics of light.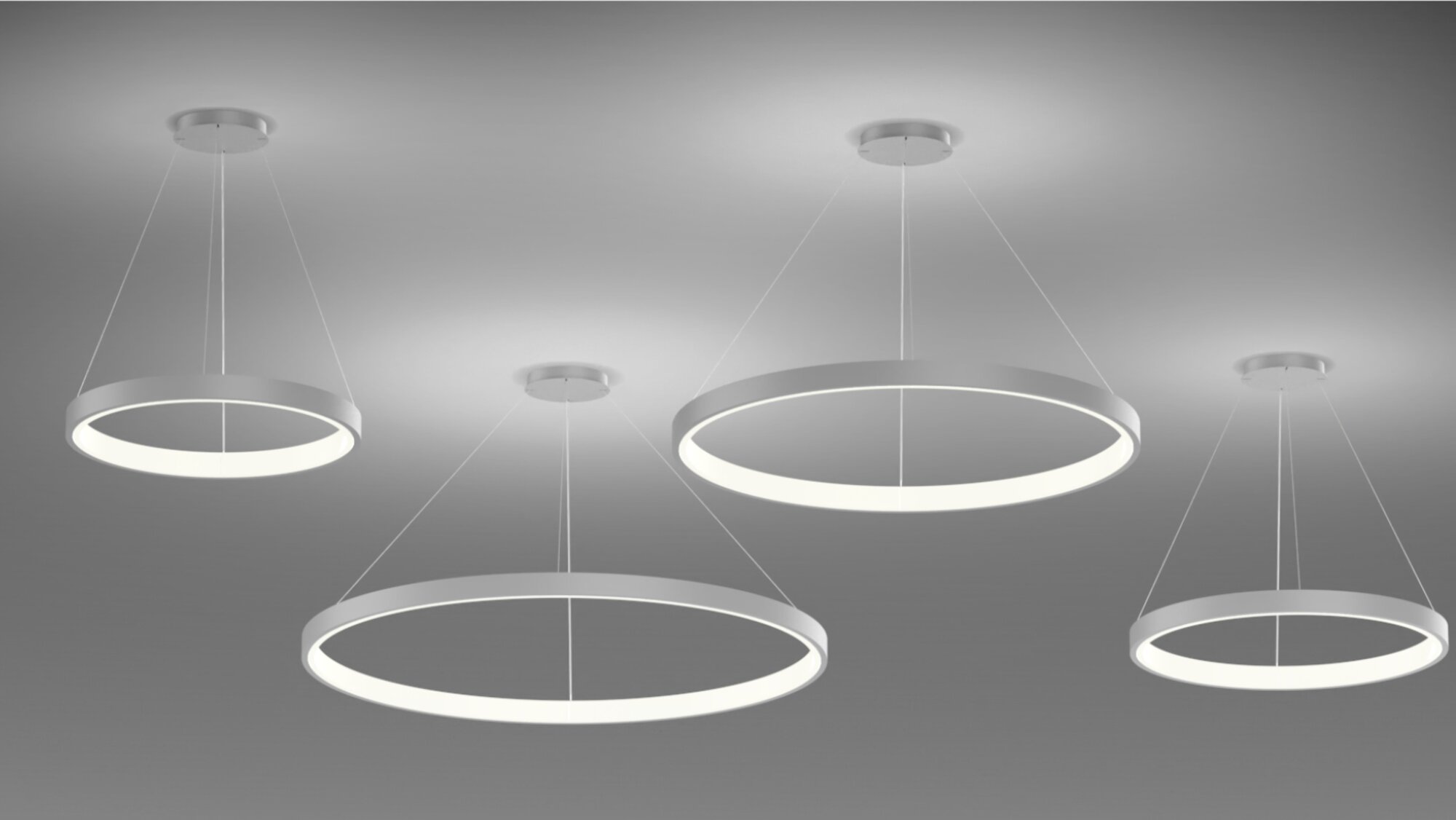 INO circle | 700 | 1500 | 1200 | 900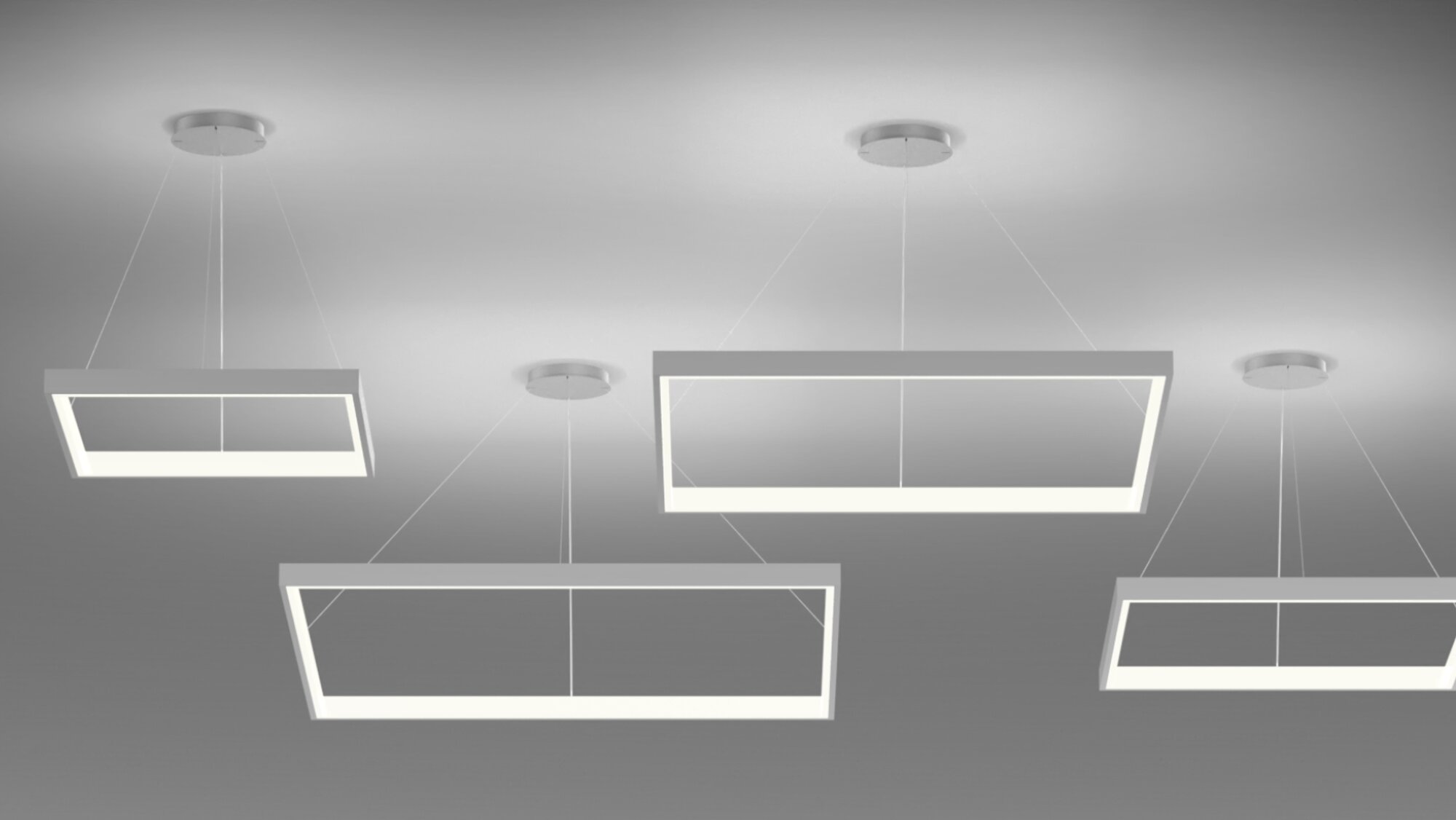 INO square | 750 | 1500 | 1250 | 1000
Architectural work of art
The building "The Hive" is a landmark of Geneva. A spiral staircase, whose steps are in dialogue with the steel railing, traverses the six floors of different heights. Together with the architects CCHE, we combined expertise in creativity, technology and logistics to create a suspension of ring luminaires in the central staircase with a height of 24 metres. A group of 23 INO Circle luminaires was attached to a large central canopy thanks to a customised system of 92 cables. The entire structure is surrounded by a glass construct that lends lightness to this masterful piece.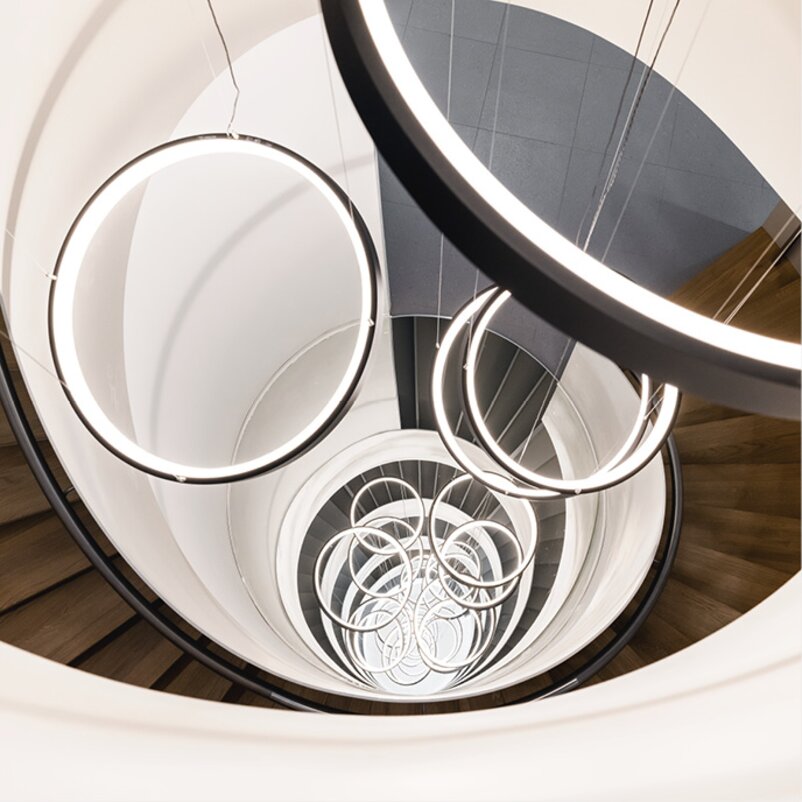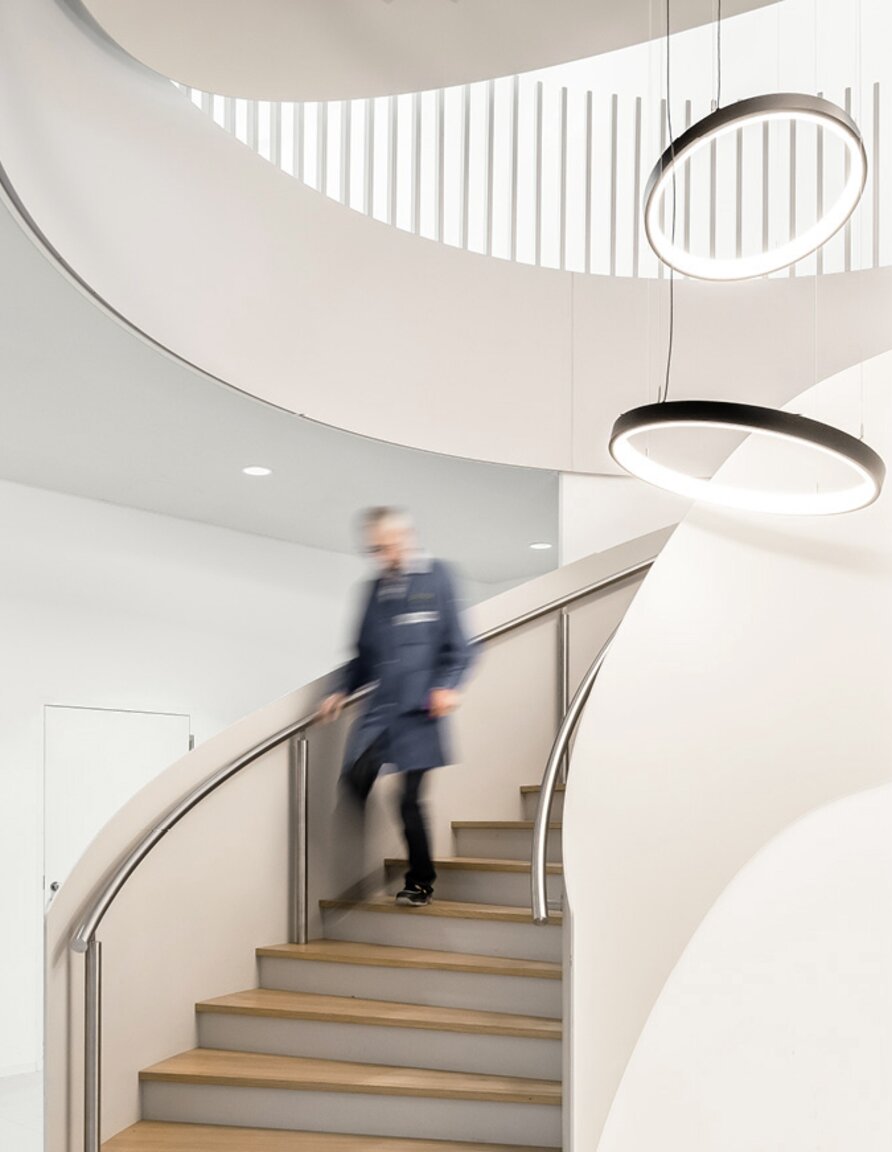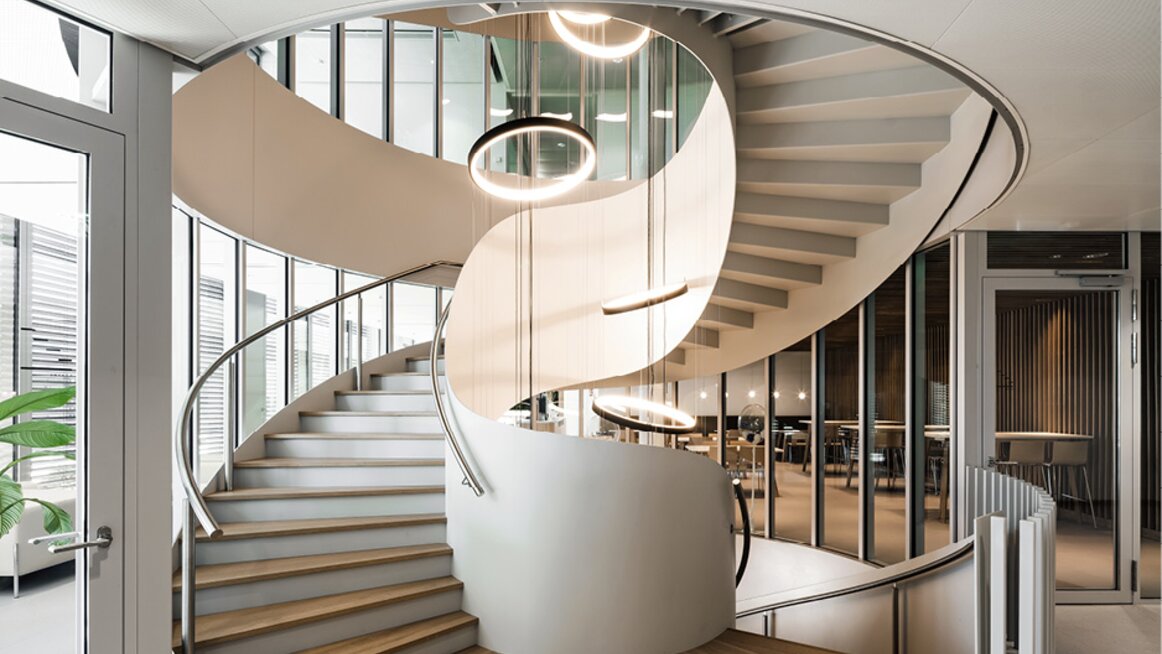 Colourful jewellery
INO is available in our standard colours and in XAL's extended special colours, depending on your requirements. Make artistic statements and perfectly adapt the luminaires to your existing interior design. INO's high-performance LEDs deliver optimum colour rendering and authentic illumination of the surroundings.
Special colours
Light colours variety
The light colours influence the room atmosphere: Warm light is relaxing, while cool light helps us concentrate. Light colours have a strong effect on our mood. In order to create the right atmosphere, INO is available in three variants: 2700 K, 3000 K and 4000 K.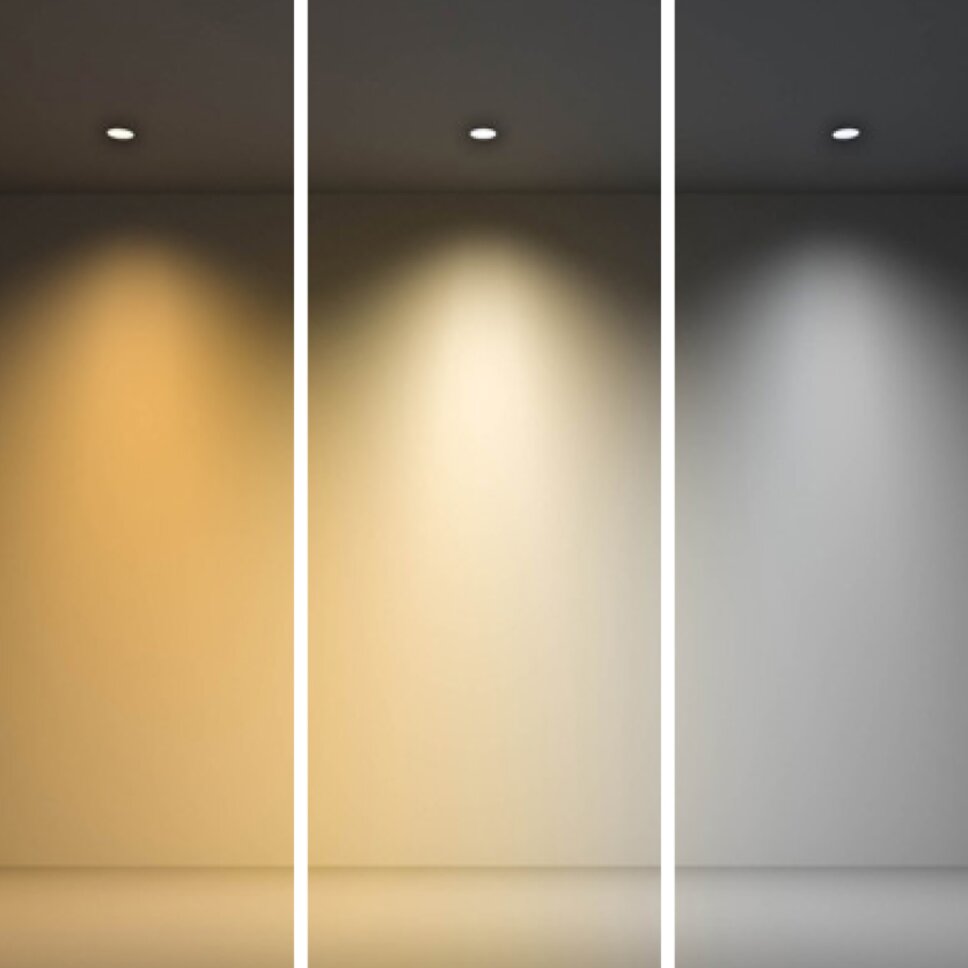 INO and MINO complement each other perfectly
INO and MINO work flawlessly together. INO is an eye-catcher in its own right and works particularly well with our MINO profile luminaire series. The two product families complement each other perfectly in their soft design language and even light pattern. MINO is the ideal partner for INO, especially for applications requiring higher luminous flux.
Different sizes and beam characteristics deliver aesthetic accents and a pleasant lighting mood in the room. INO and MINO together grant lighting planners and architects greater creative freedom and push back design boundaries.
Product details