Intelligent light
Sensor-controlled luminaires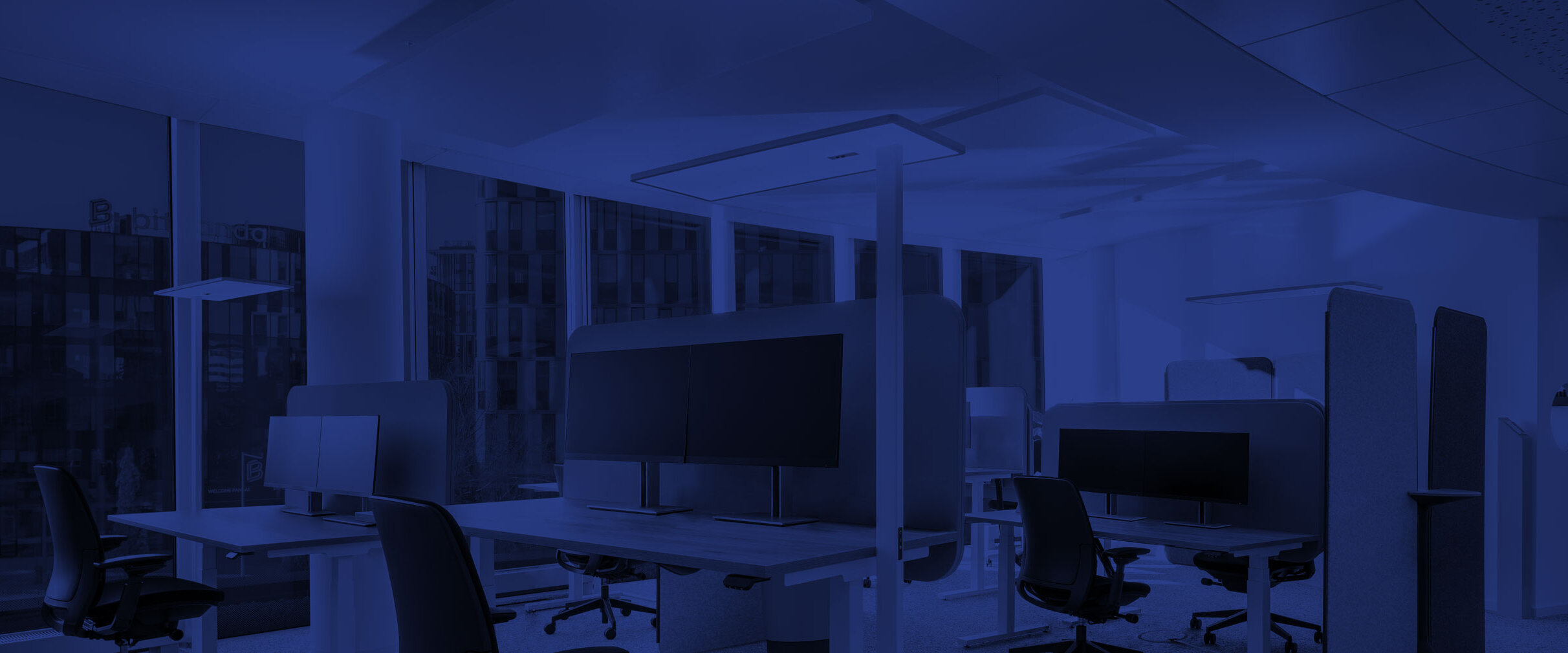 Smart luminaires
Optimising room quality and increasing employee satisfaction and productivity is facilitated by modern lighting systems with daylight and motion sensors. Thanks to smart-sensor technology, the luminaires react to movement and presence, automatically dimming or switching off when no one is in the room. By evaluating relevant building data, you can precisely analyse building usage and optimise the lighting. This in turn reduces your energy consumption while extending the luminaires' service life. Data such as temperature, humidity, noise levels, and CO2 content can also be measured by smart sensors. The intelligent-sensor technology creates a pleasant working atmosphere by generating dynamic light sequences that adapt to the circadian rhythm. This promotes well-being and improves productivity. A large number of XAL luminaires are already fitted with intelligent sensors and facilitate smart, energy-efficient control.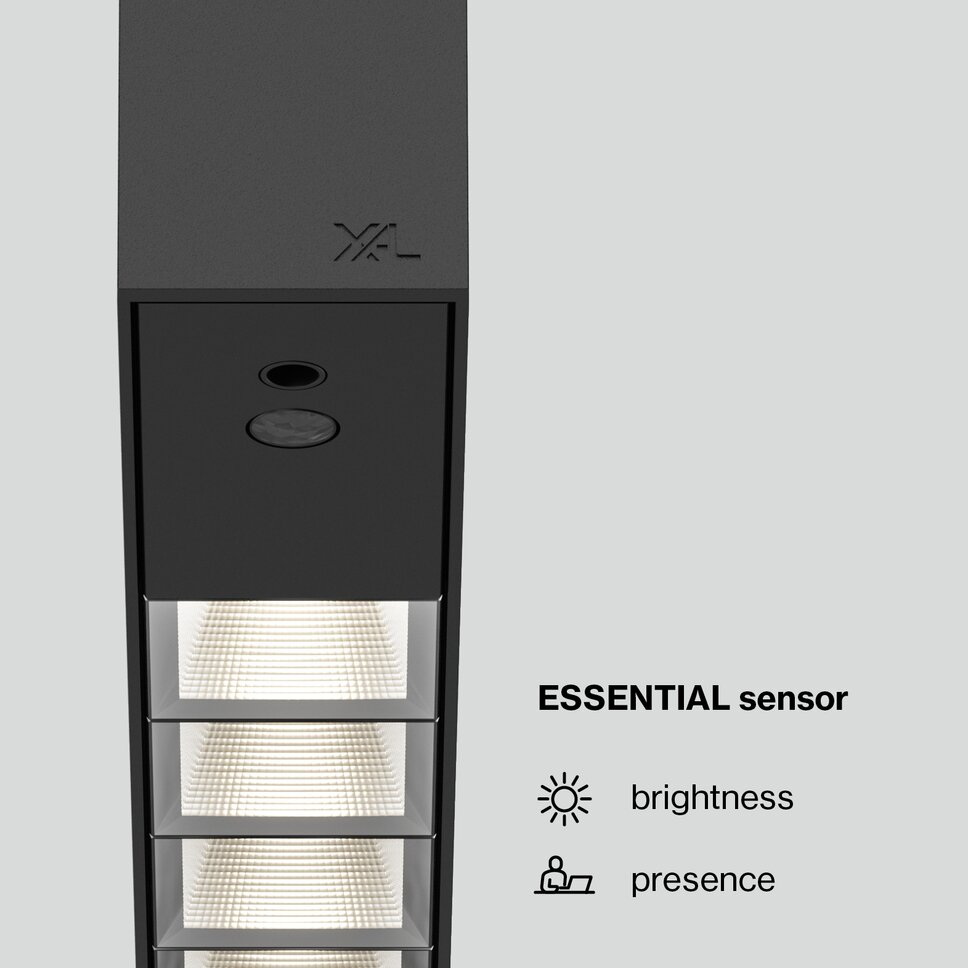 ESSENTIAL Sensor
A presence sensor regulates the light at the workplace depending on the presence of a person. In addition, a brightness sensor adjusts the light intensity to the ambient brightness. The sensor controls the luminaires via DALI. This established control mechanism helps you save energy with a smart lighting solution.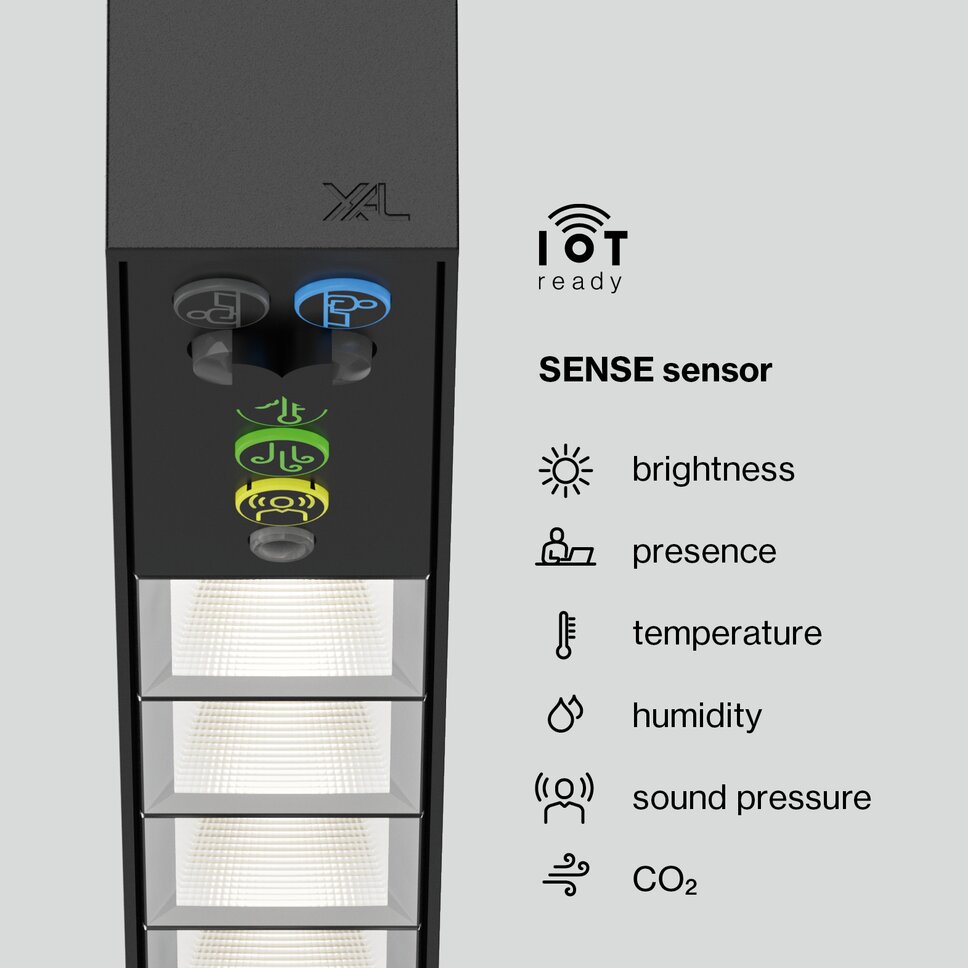 SENSE Sensor (on request)
The SENSE variant also measures values such as temperature, air quality, humidity, and noise level. This data not only provides important insights into the ambient conditions and utilisation of rooms, but also supports long-term energy savings. The SENSE sensor is IoT ready and facilitates data transmission via WLAN or DALI.
Smart products with sensors
Effortless integration
MITA
High performance combined with a sleek design: MITA's wide range of applications is impressive. The MITA product family has special reflectors for the best, screen-compatible working light – perfect for use in offices or meeting rooms. Special sensors optionally extend the product family to include smart lighting control. In addition to a pleasant working atmosphere, these provide important information about the ambient conditions and utilisation of rooms, as well as helping to save energy in the long term.
Learn more
A grandstand for intelligent lighting solutions
The grandstands at the horse racetrack in Vienna were designed according to the concept of "activity-based working", which offers a flexible working environment for different working styles. This includes both fixed workstations and flexible work areas as required. To facilitate this, customised free-standing BETO luminaires with integrated sensors were used. These sensors measure light intensity, noise levels, air quality, presence, and temperature to optimise working conditions and increase the well-being of employees.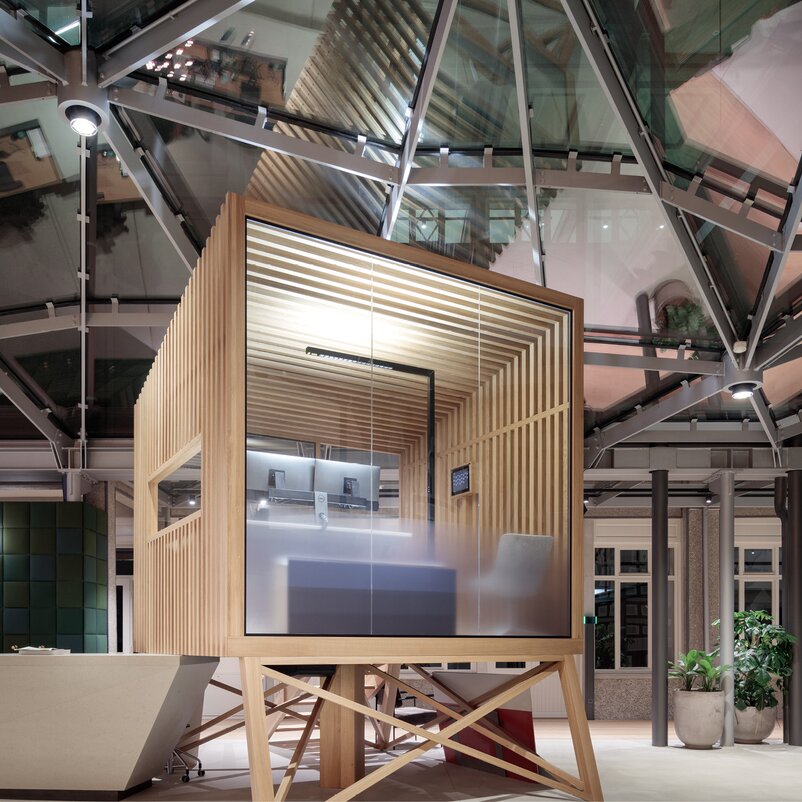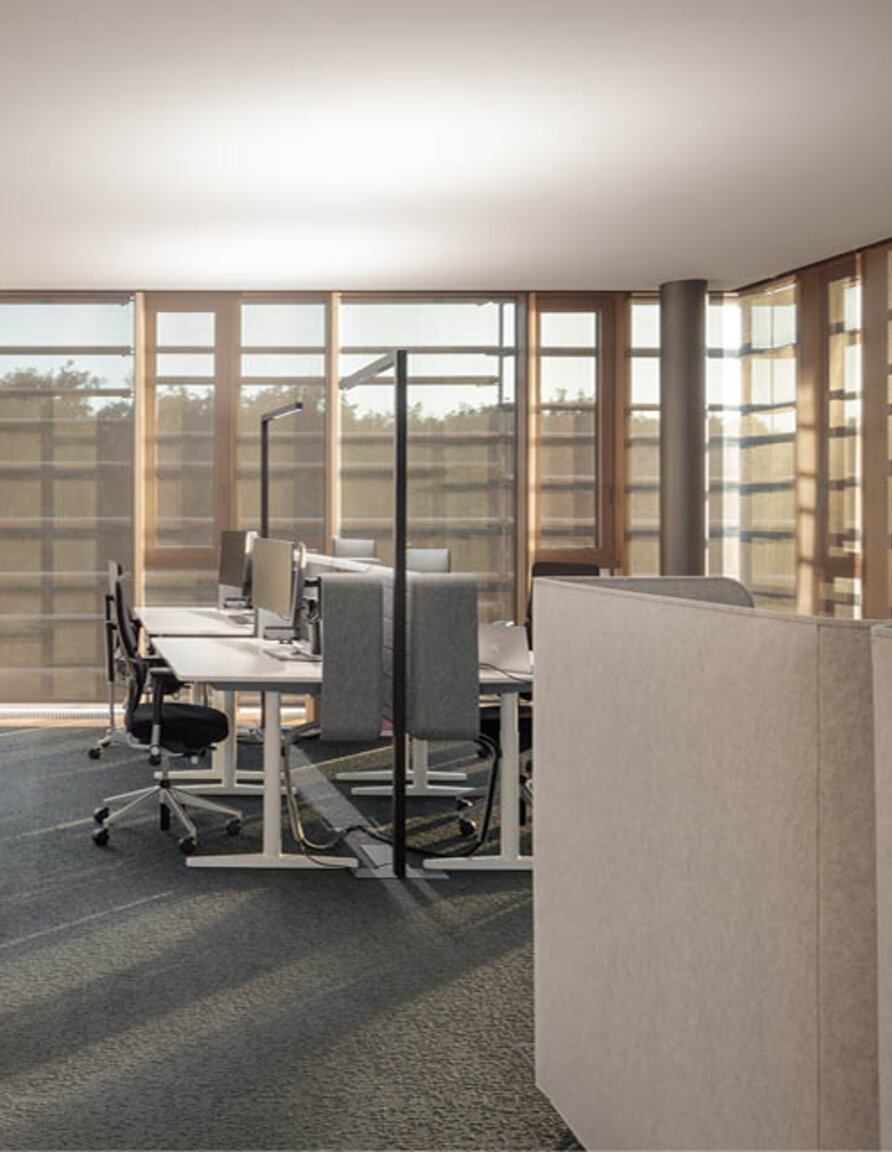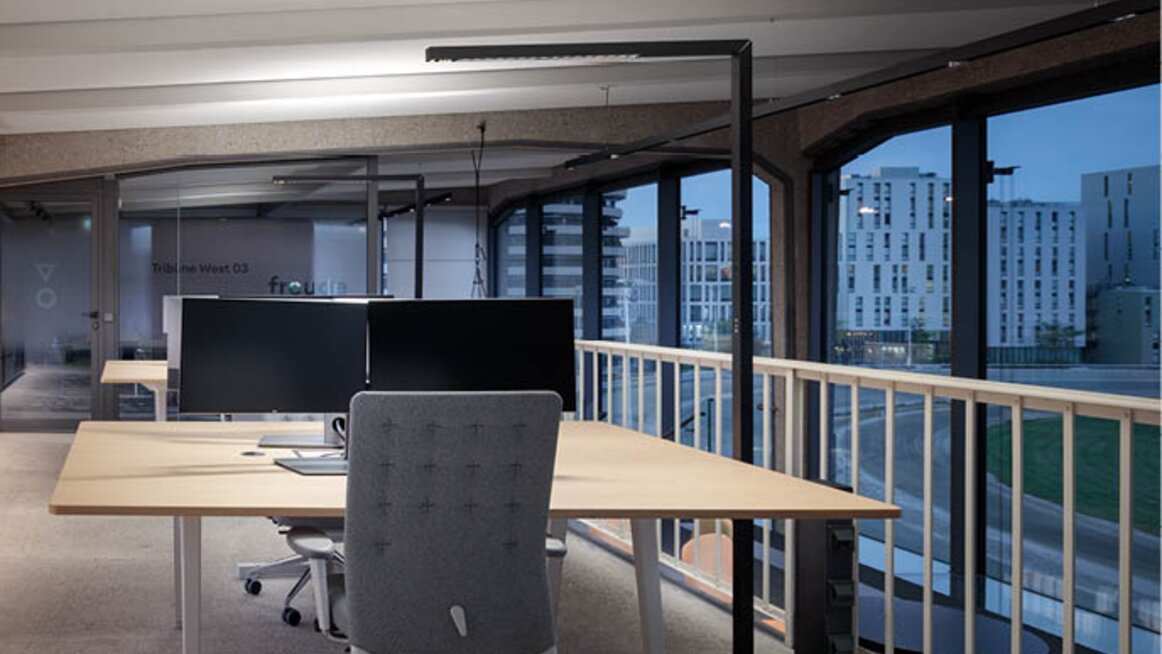 Elegant design language and maximum efficiency
SASSO
Special sensors extend the SASSO round recessed product family with smart lighting control and insightful data collection. Both the ESSENTIAL sensor, which reacts to movement and brightness, and the versatile SENSE variant can be integrated into SASSO 60. In addition to the ESSENTIAL features, SENSE can also measure and analyse values such as temperature, air quality, humidity, and noise levels.
Learn more
Works with Loxone
XAL's BETO free standing and TASK free standing luminaires are now more intelligent than ever. These two free-standing luminaires can be seamlessly integrated into Loxone's automated building control systems. The addition of the intelligent "Loxone Air" module, which is installed directly in the luminaires, facilitates synchronised control of light and other building functions, such as the coordination of lighting, shutters, and room temperature.
Learn more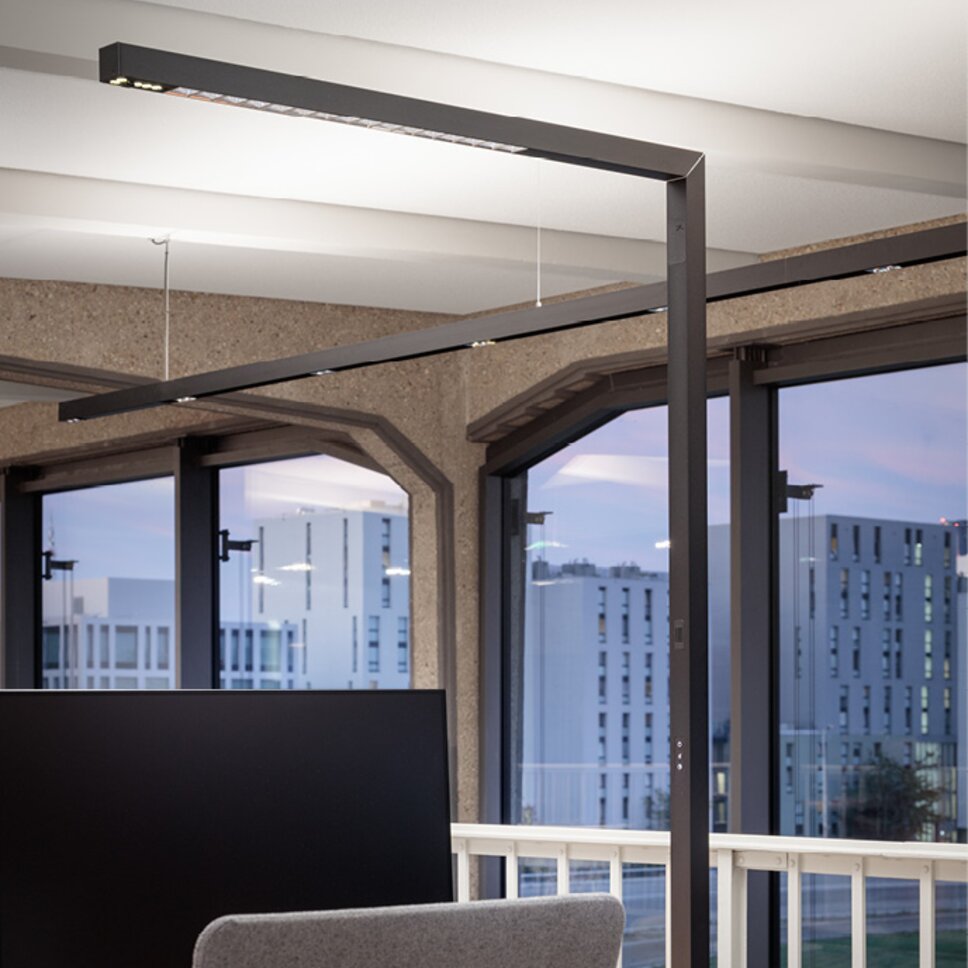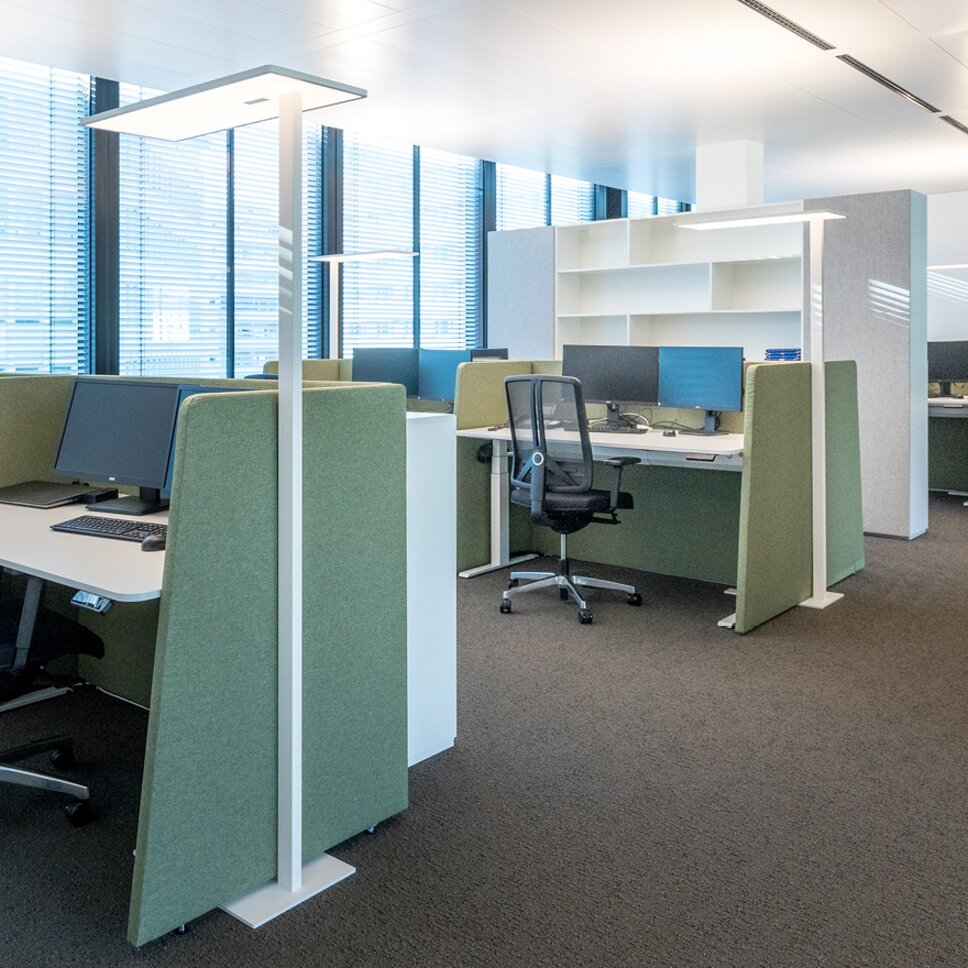 Talk to us
Optimise your building's use with an intelligent lighting solution from XAL Digital Solutions. Our advanced sensors facilitate dynamic control of lighting conditions. Whether it is automatic adjustments to brightness and presence detection, or biodynamic lighting, you can increase the well-being of building users and save energy at the same time.
Contact us now