The art of round efficiency 
SETA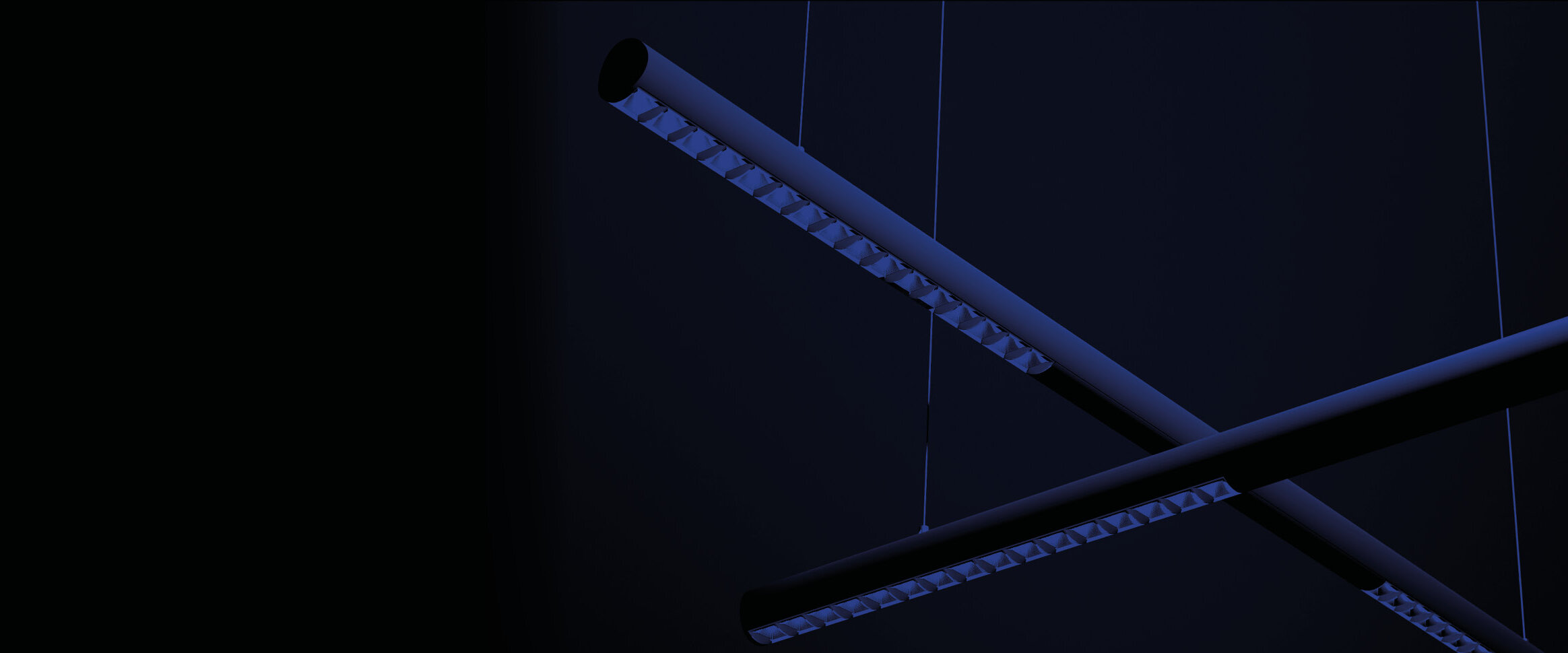 Efficient office lighting
One's performance and concentration are boosted by a pleasant environment. The powerful SETA supports well-being at the workplace thanks to its round, elegant shape. It provides a perfect working light with a colour rendering value of up to CRI > 98. Its optimised reflectors are specifically designed for computer work. Together with its integrated indirect component, it delivers homogeneous ceiling illumination and generates a pleasant working atmosphere. SETA comes as a ceiling, surface-mounted, or suspended single and system luminaire.
Straight or with corners
SETA fits perfectly into any lighting design concept. The single suspended luminaire comes in two different lengths. As a SETA System, it is available as a ceiling-mounted or suspended luminaire. Its straight lines or corner connectors can visually connect rooms and perfectly illuminate them.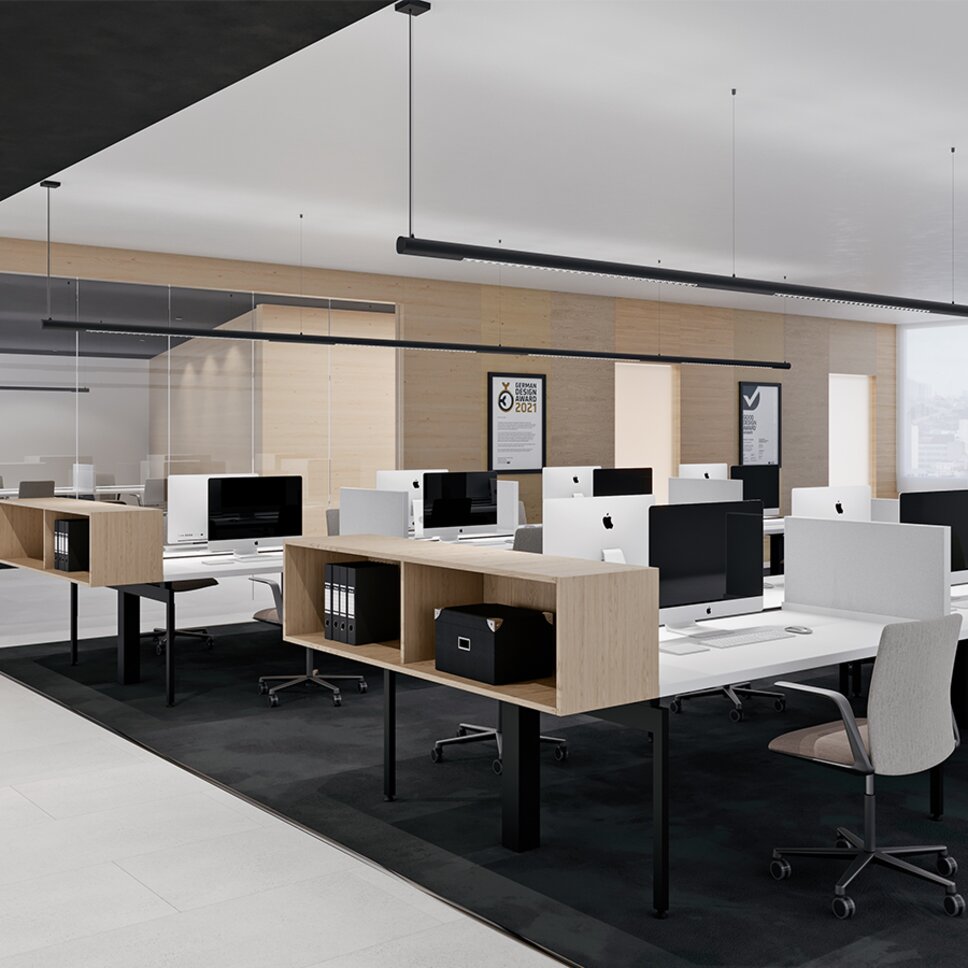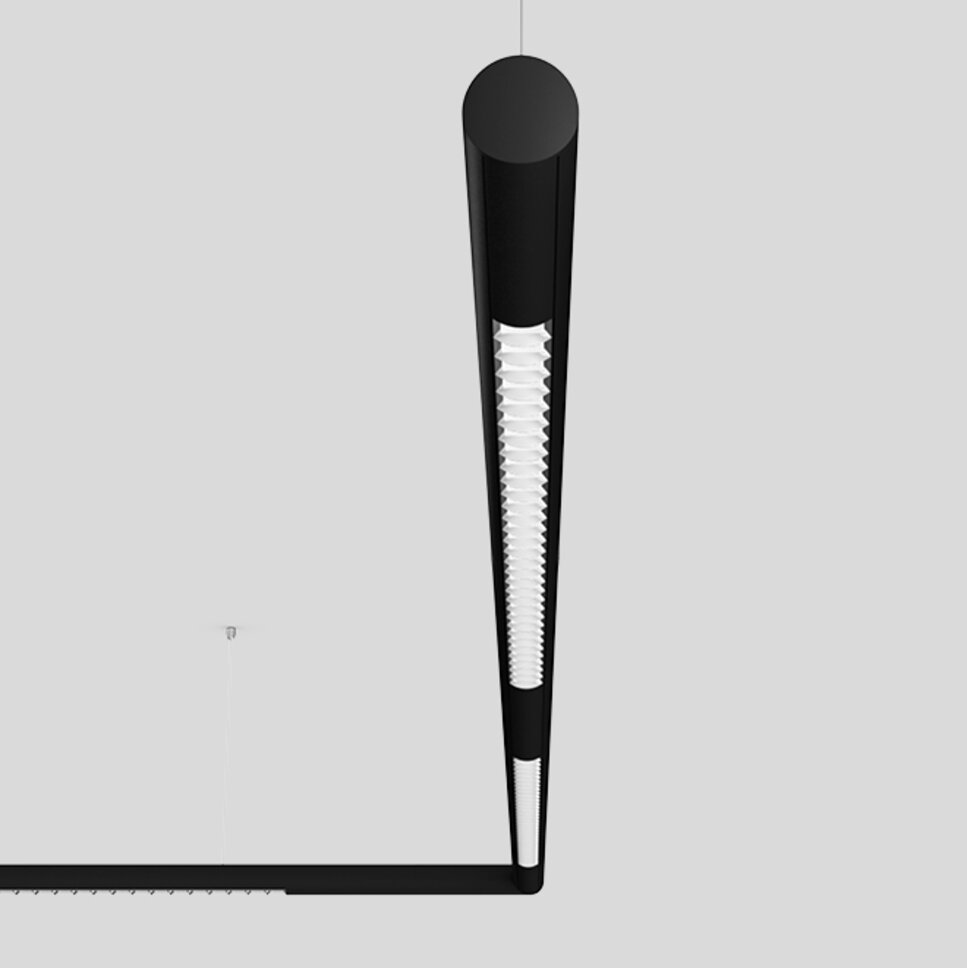 Work-friendly light
SETA works perfectly as an office luminaire thanks to its standard-compliant workplace illumination (up to UGR ≤ 16). Glare-reduced reflectors and blind covers direct the light precisely onto the work surface, automatically reducing reflections. The direct/indirect variant distributes the widely radiating indirect light component homogeneously onto the ceiling, ensuring a pleasant work atmosphere. The Tunable White version also enables the course of daylight to be imitated and supports our natural circadian rhythm via ceiling lighting. SETA is also available with full-spectrum LEDs.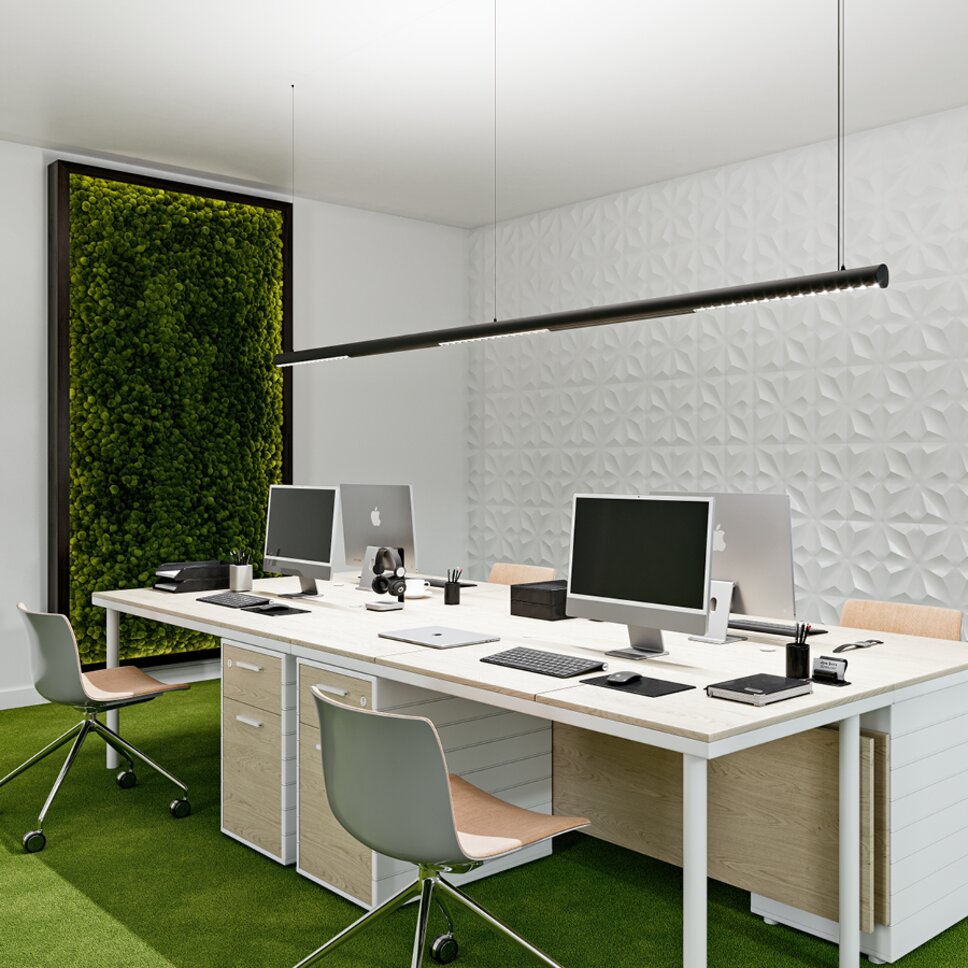 Intelligent sensor technology
When fitted with a DALI sensor, the SETA product family can also be controlled as a network. The intelligent sensor technology uses a predefined delay before switching the lighting off automatically when desks, rooms, or corridors are unoccupied. The energy-saving sensor provides increased durability and illumination exactly when it is needed. In addition, a brightness sensor adjusts the SETA System's light intensity to the ambient brightness.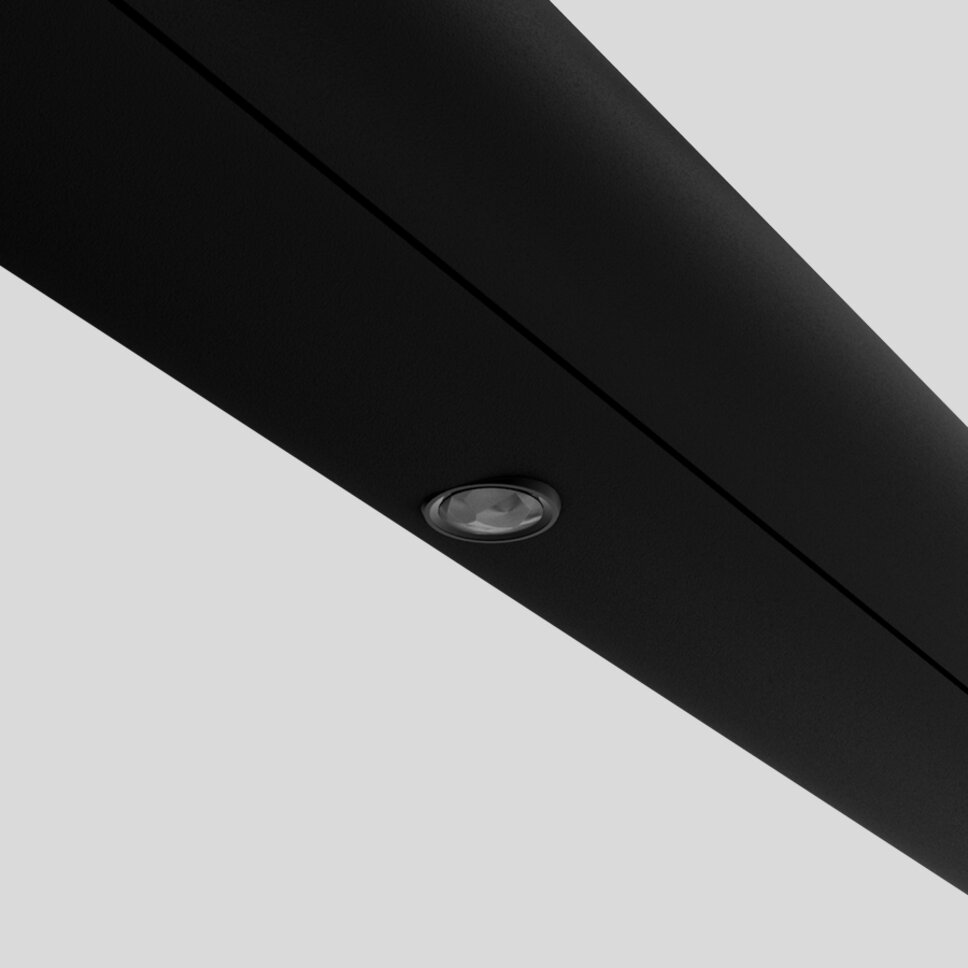 Features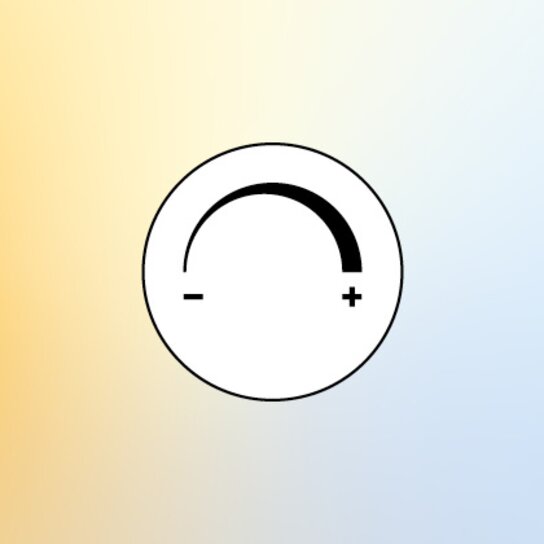 Tunable White
2600 - 6500 K
Pleasant work atmosphere
Blind cover
Glare-free lighting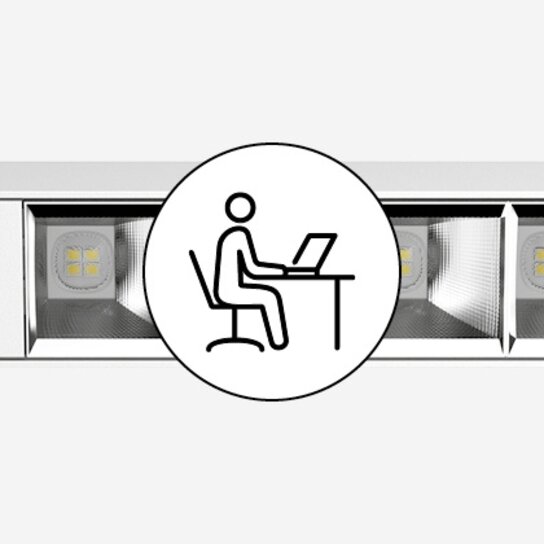 Reflector (up to UGR < 16)
Standard-compliant workplace illumination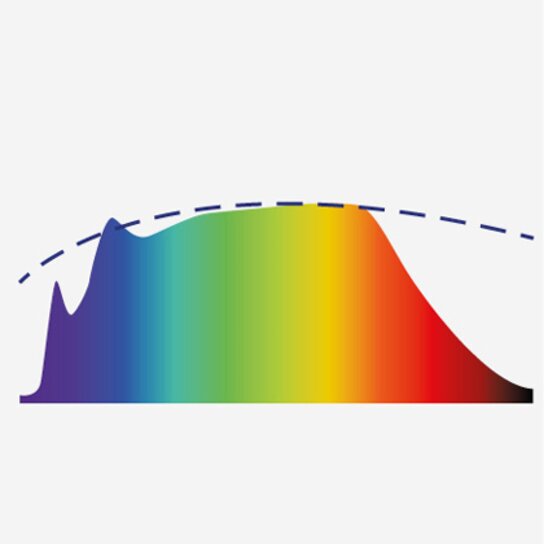 Full-spectrum LED
Healthy and eye-friendly light with CRI ≥ 98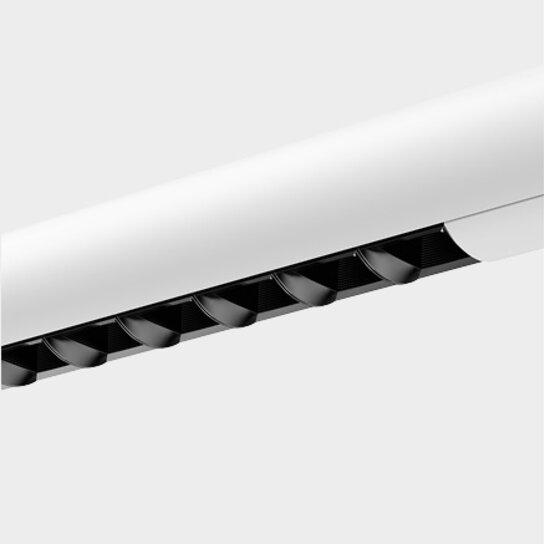 Black reflector
High-quality appearance due to black reflector
Related product families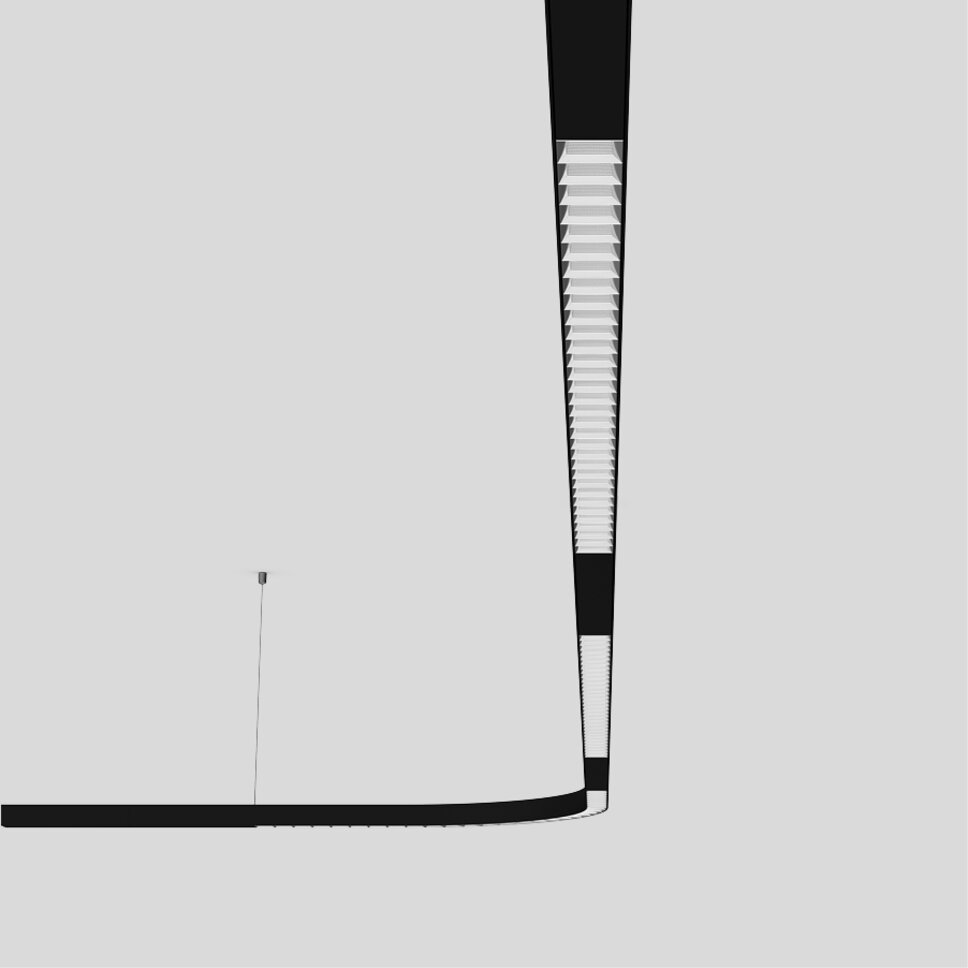 BETO
At only 42x42 mm, the BETO office luminaire series is as elegant as a line. Whether curved or with corners, it connects and zones a successful room design.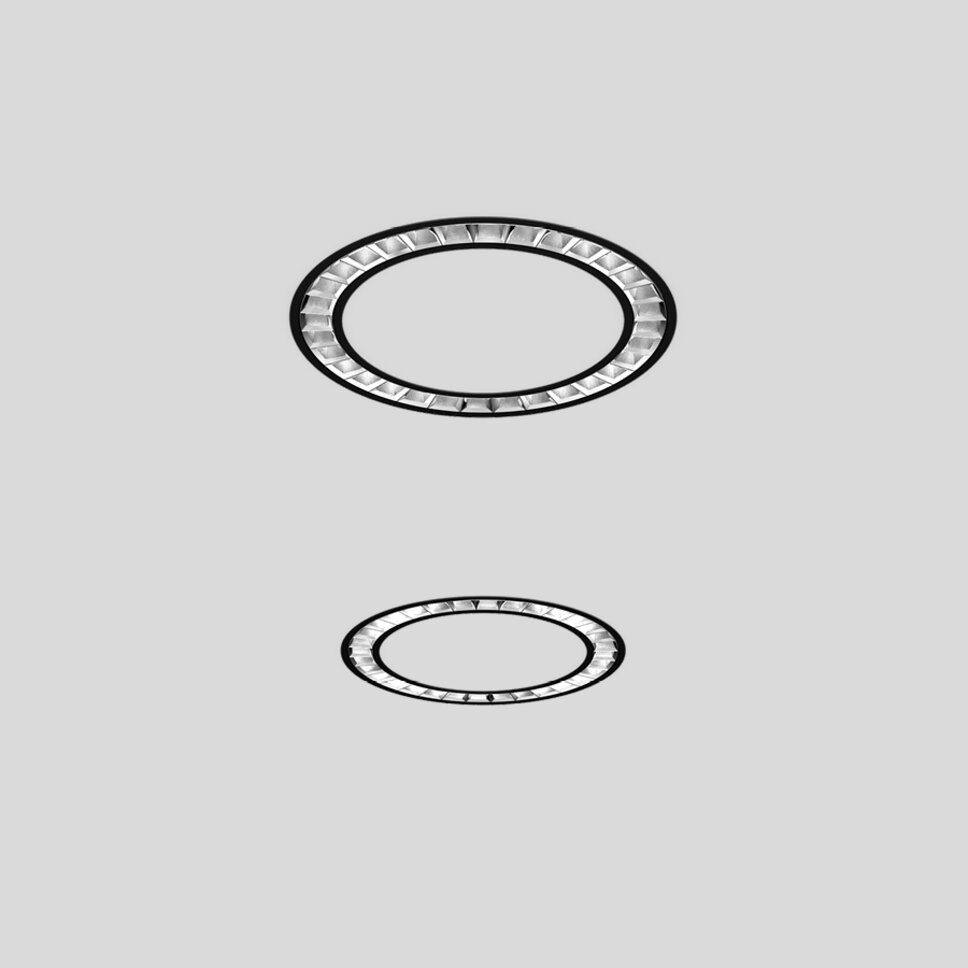 MITA
MITA is a testimony to elegant design language with maximum efficiency and versatile applications.