Euroluce                 
The Taste of Light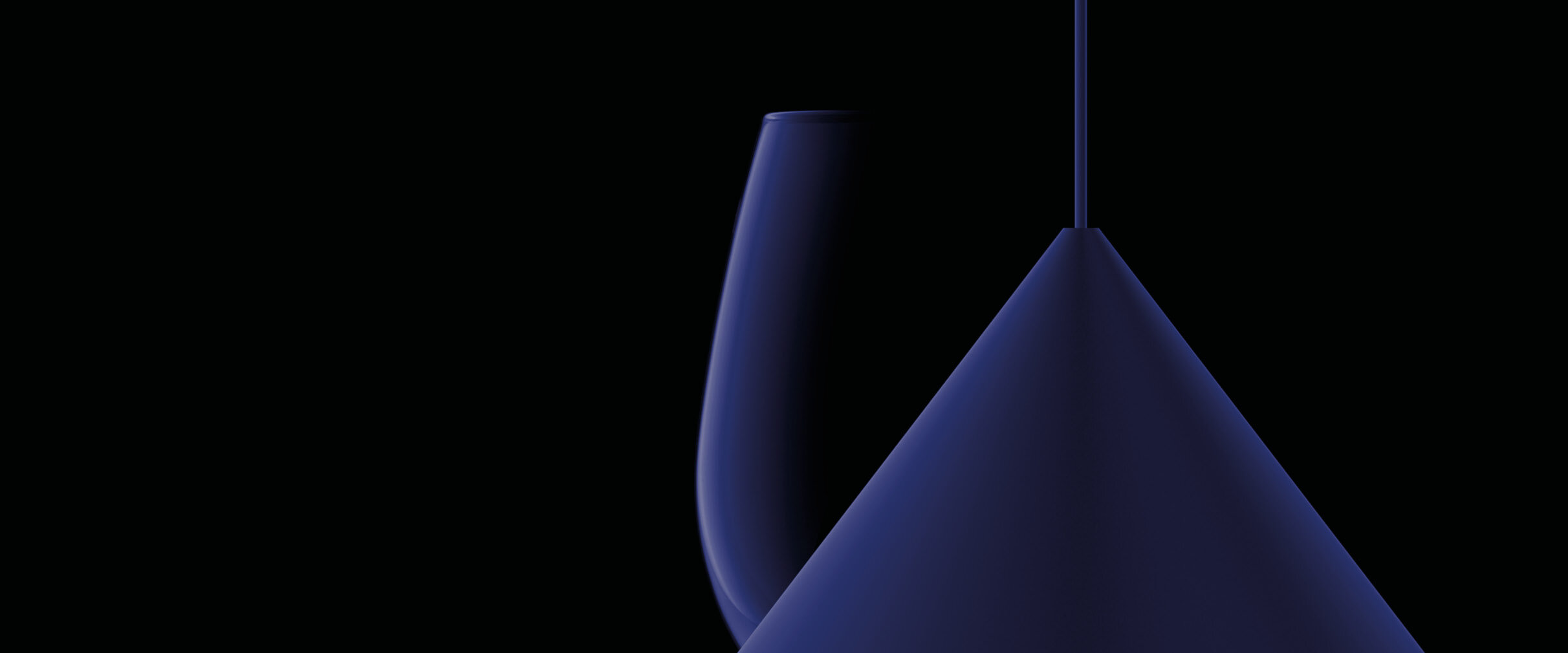 The Taste of Light
Light alters perception. Award-winning cuisine and exquisite wines, paired with harmoniously composed light create a symphony for the senses. With just the right light, you can elevate any indulgence to the next level: This is the key to a successful restaurant concept. After all, we experience ambiance and good taste on all levels. Visit our booth and enjoy light in a slightly different context.
Euroluce 2019
Mailand, 9-14 April 2019
Halle 13, Stand C14
Download folder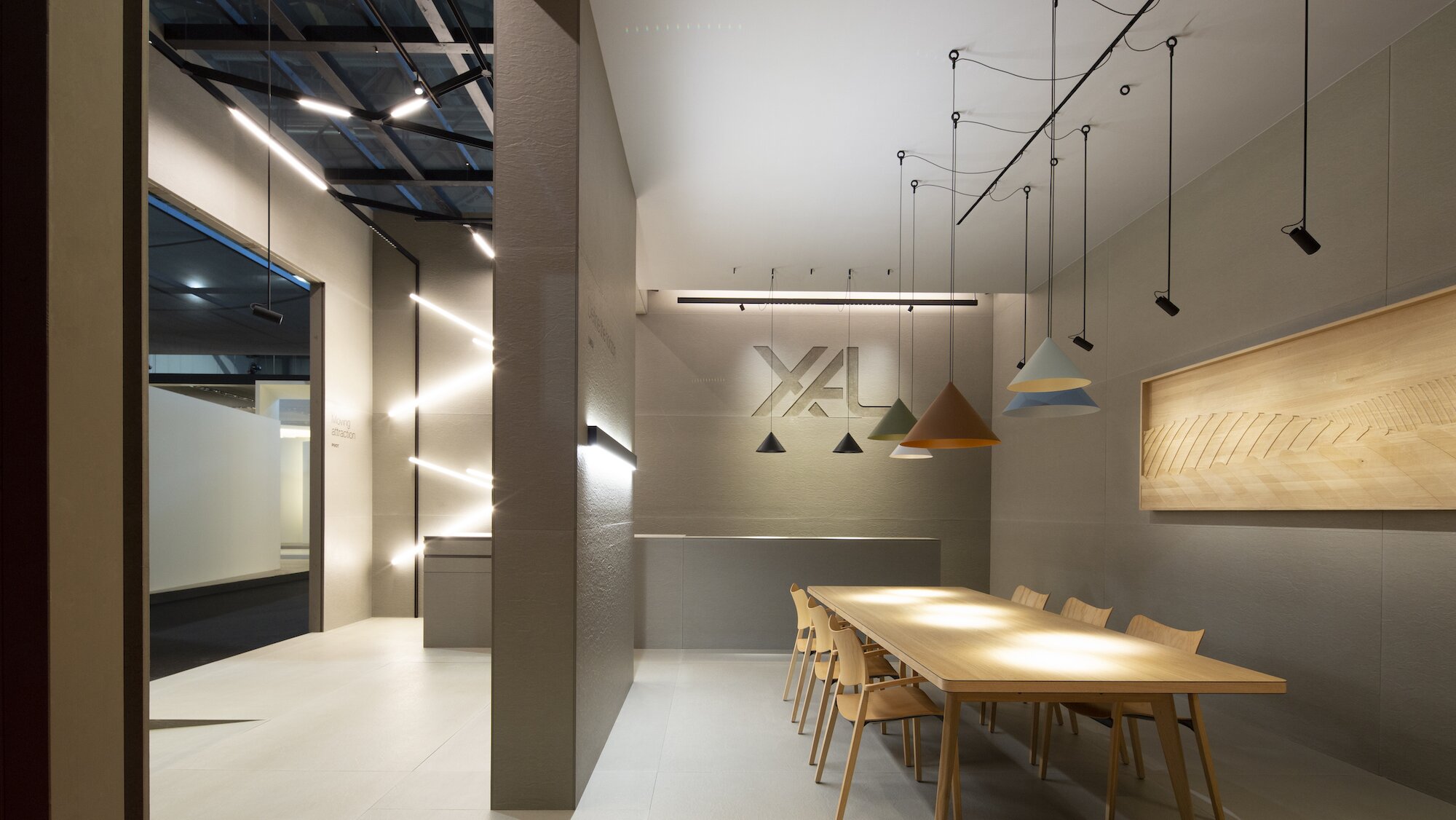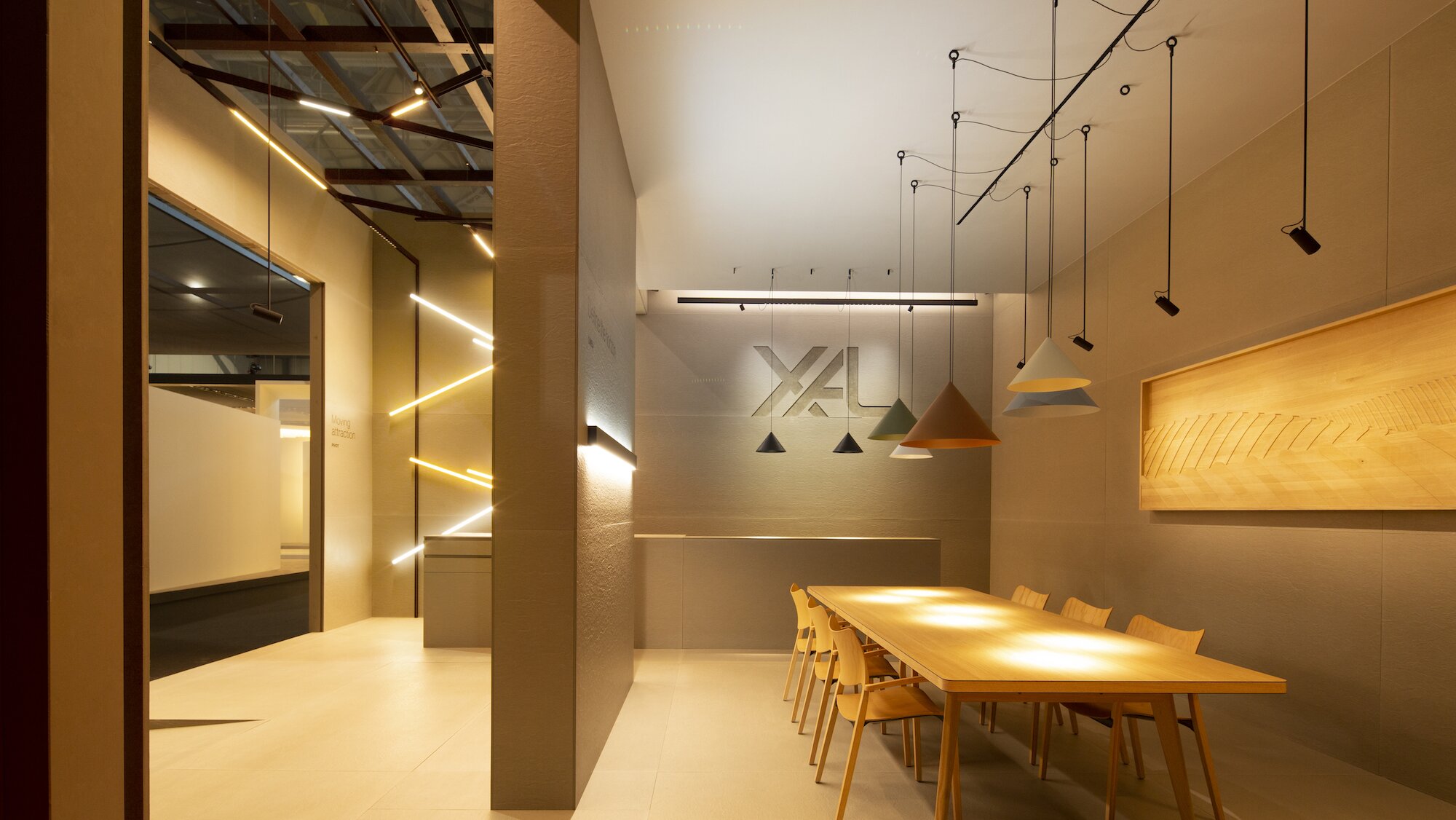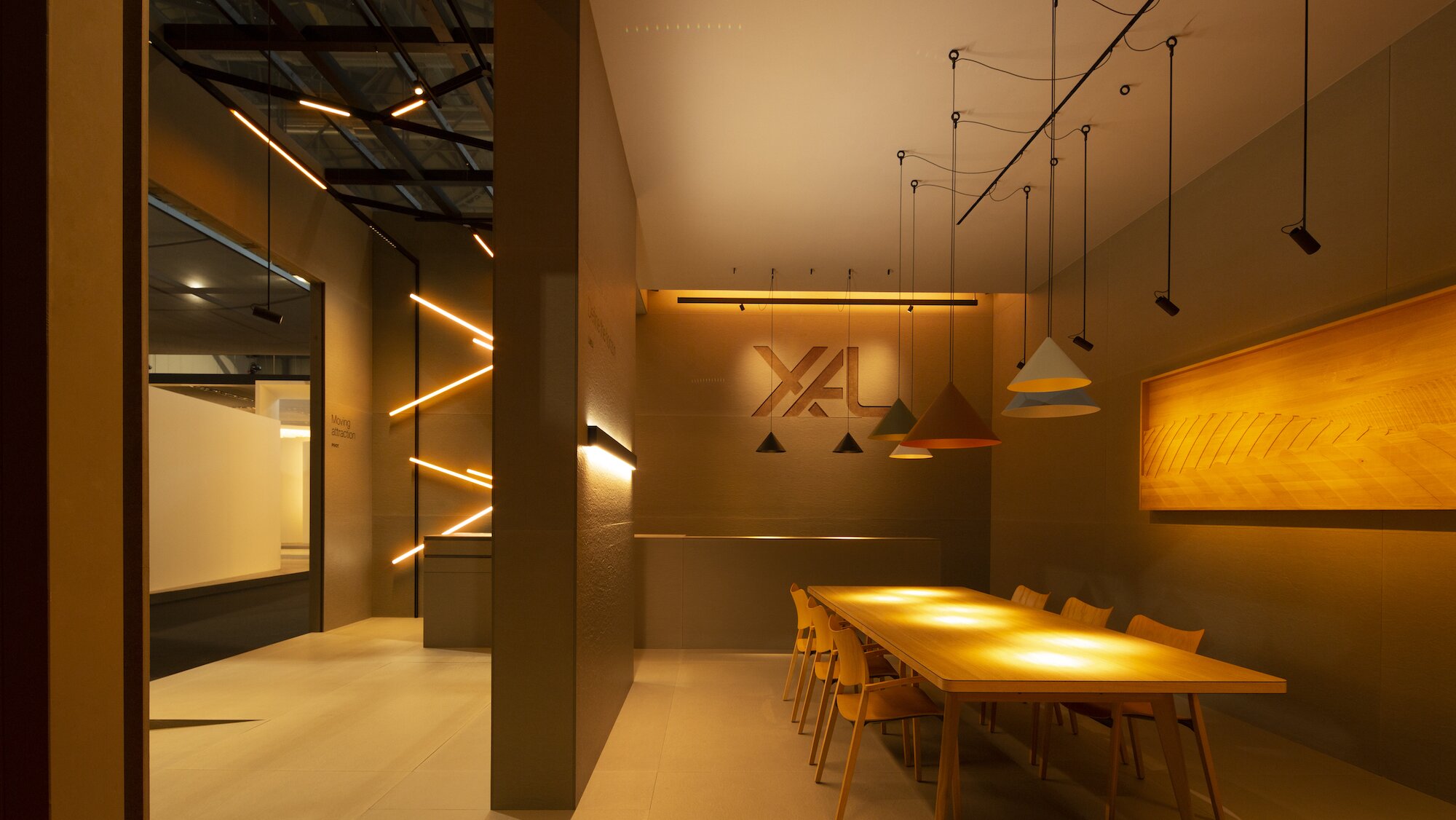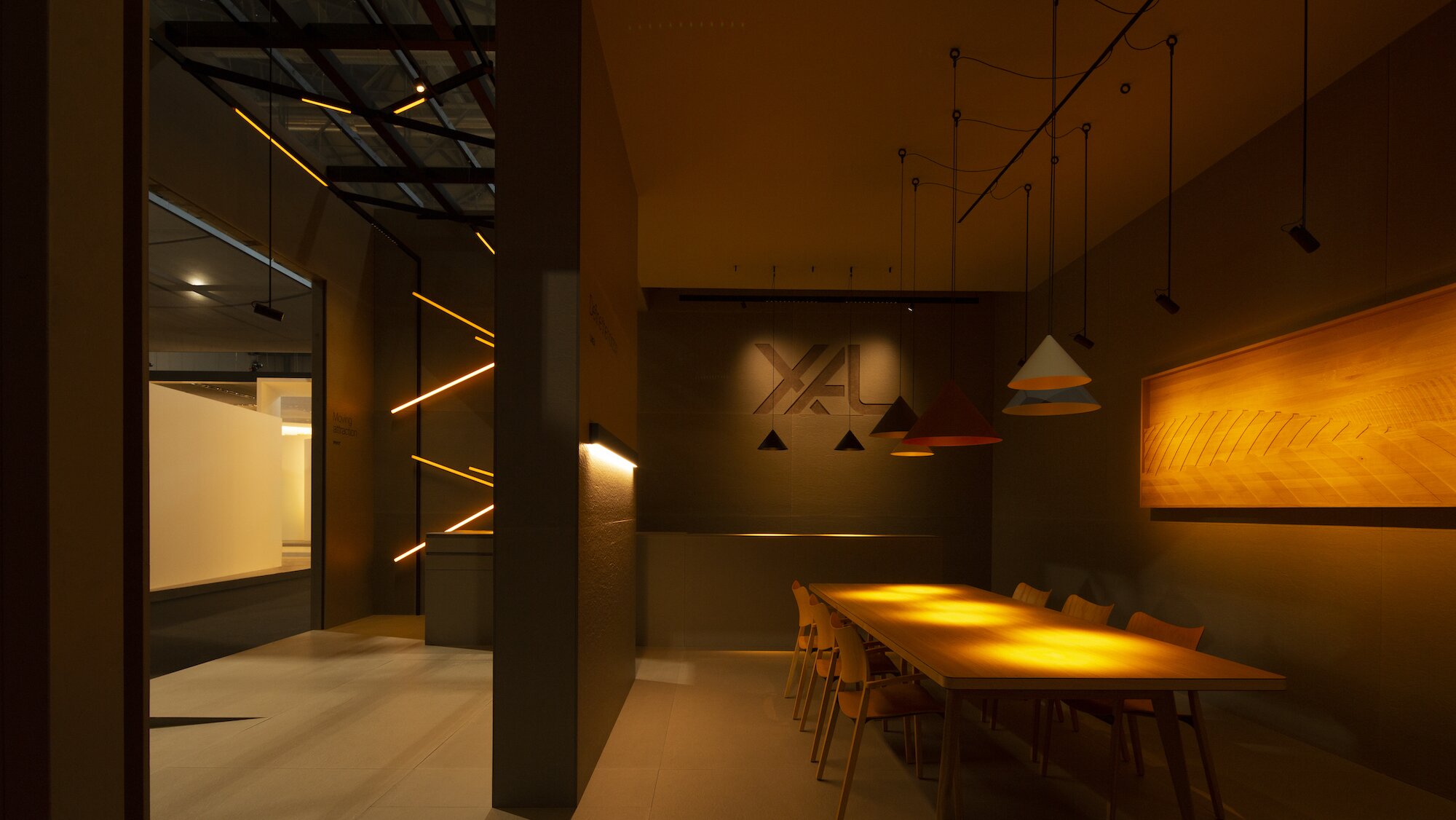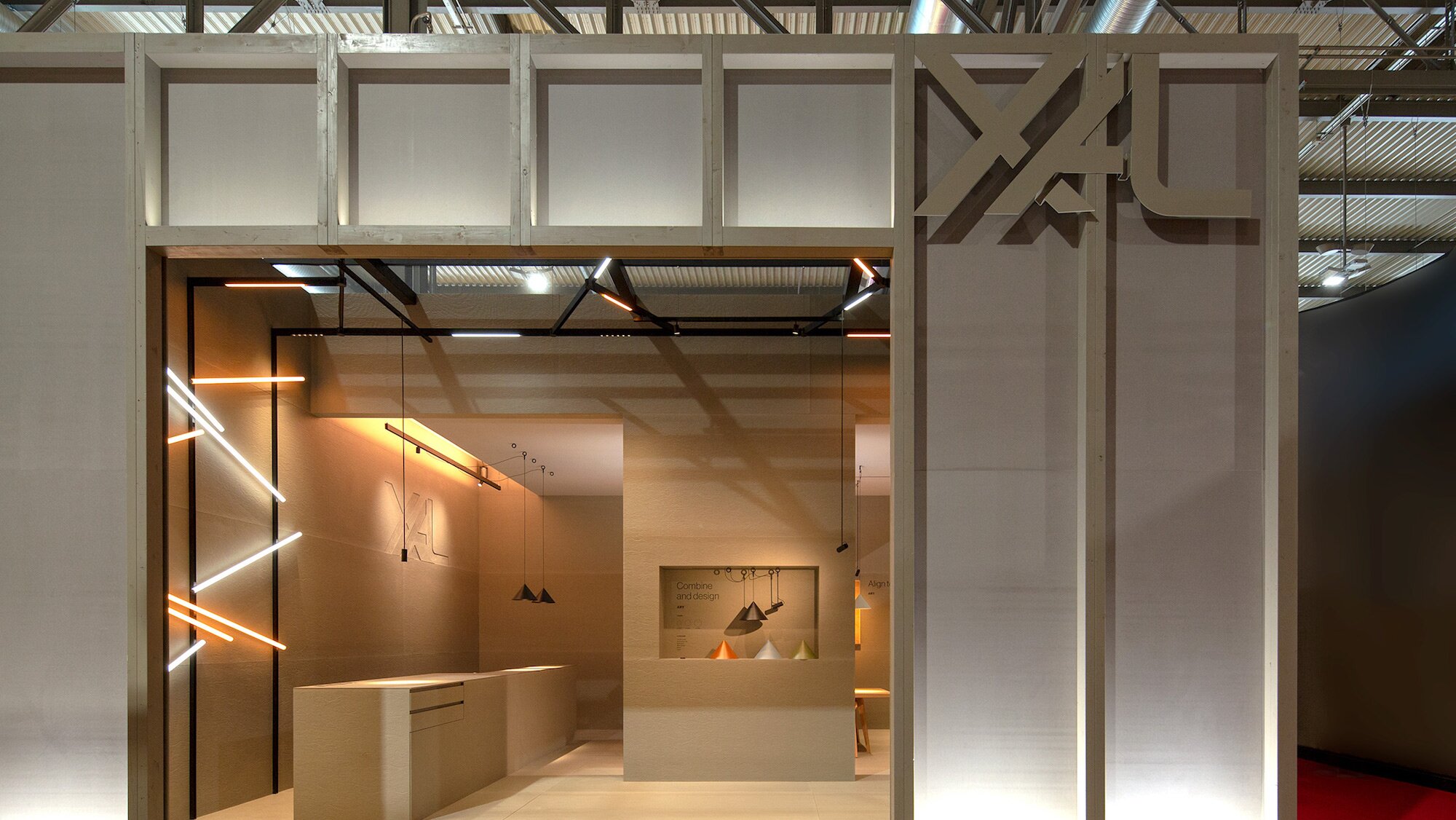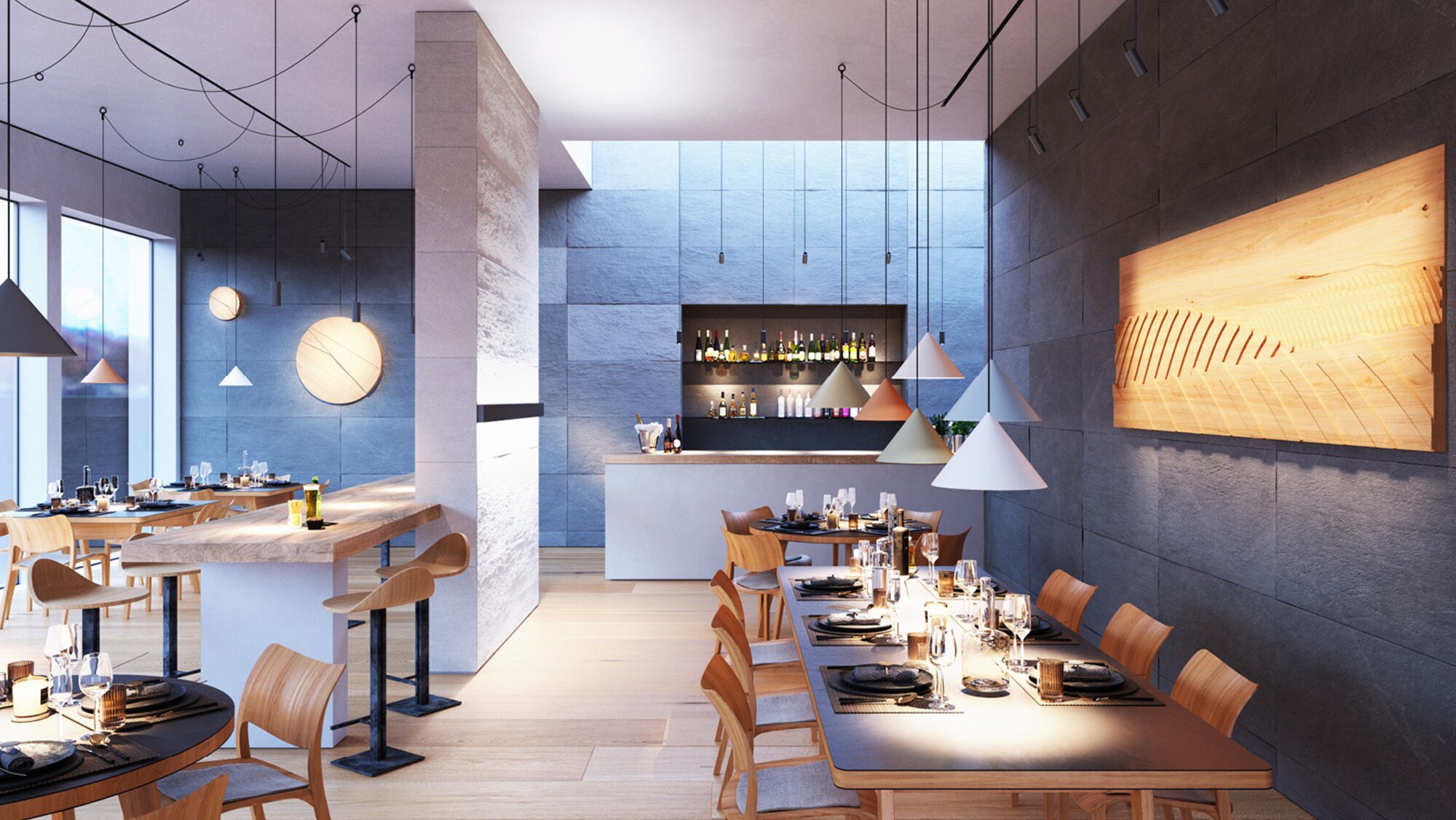 This scene invokes brightness and whiteness by highlighting the concrete material in a cooler tone. This scene would be ideal for morning breakfast or brunch, helping customers with their alertness and attention.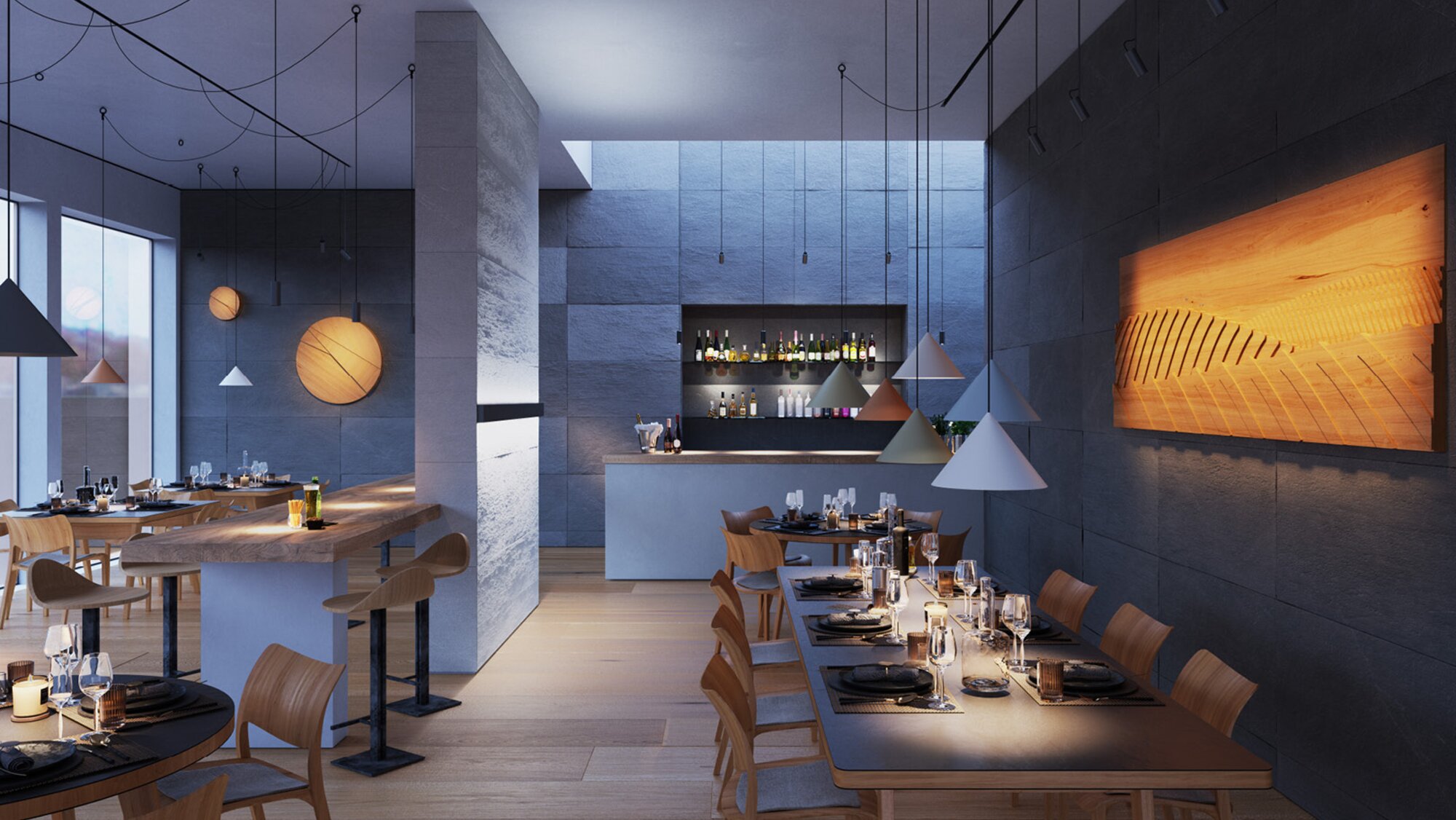 This scene shows the capabilities of the tunable luminaires. As the name of the scene suggests, the scene could fit well during the day at lunch. Mixing colour temperatures is a current trend in lighting design.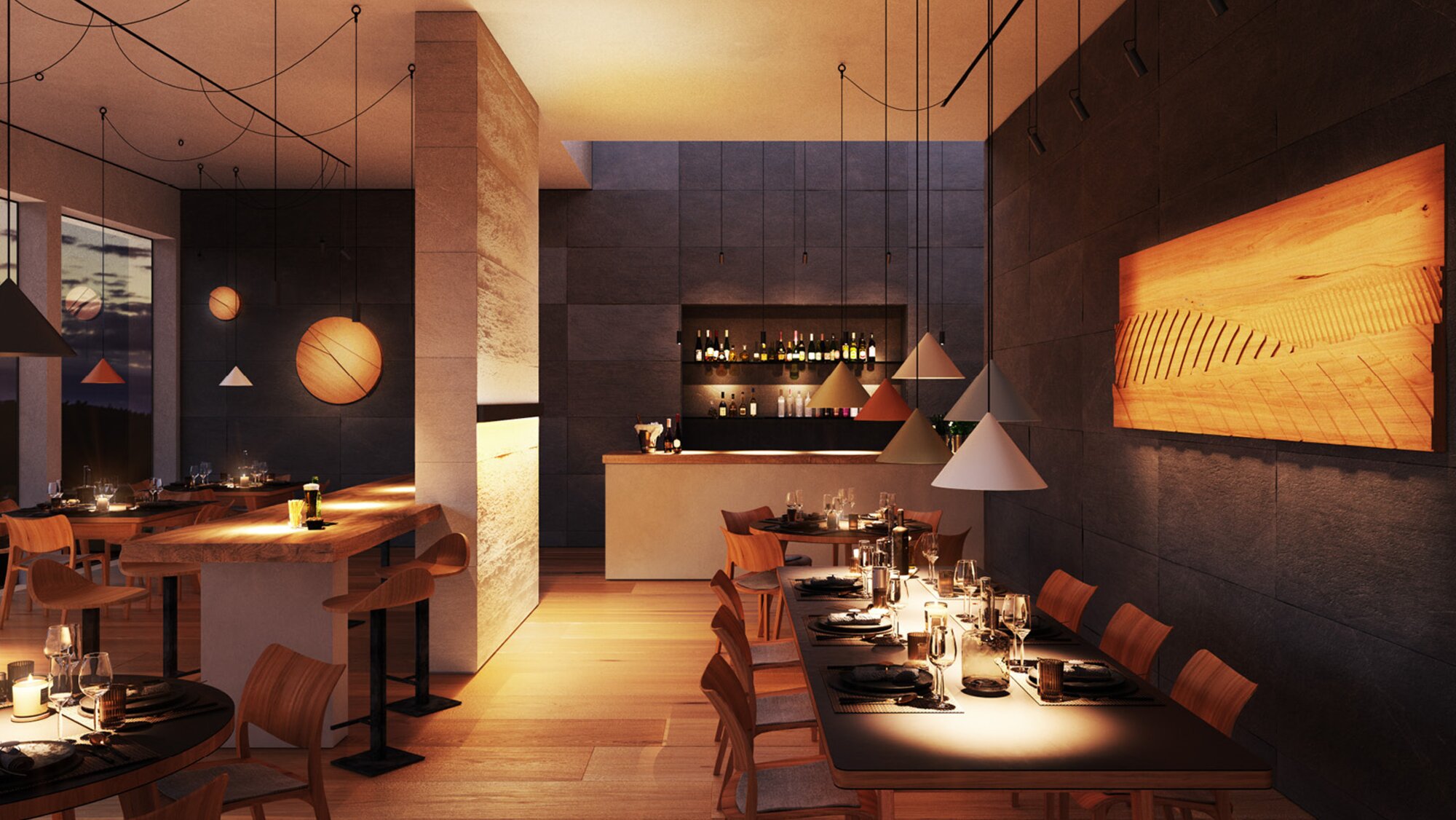 This scene has lighting qualities attributed to sunset or dusk. The level of brightness still maintains alertness and focus, however, the colour temperature helps the customer relax and unwind all while still feeling welcome.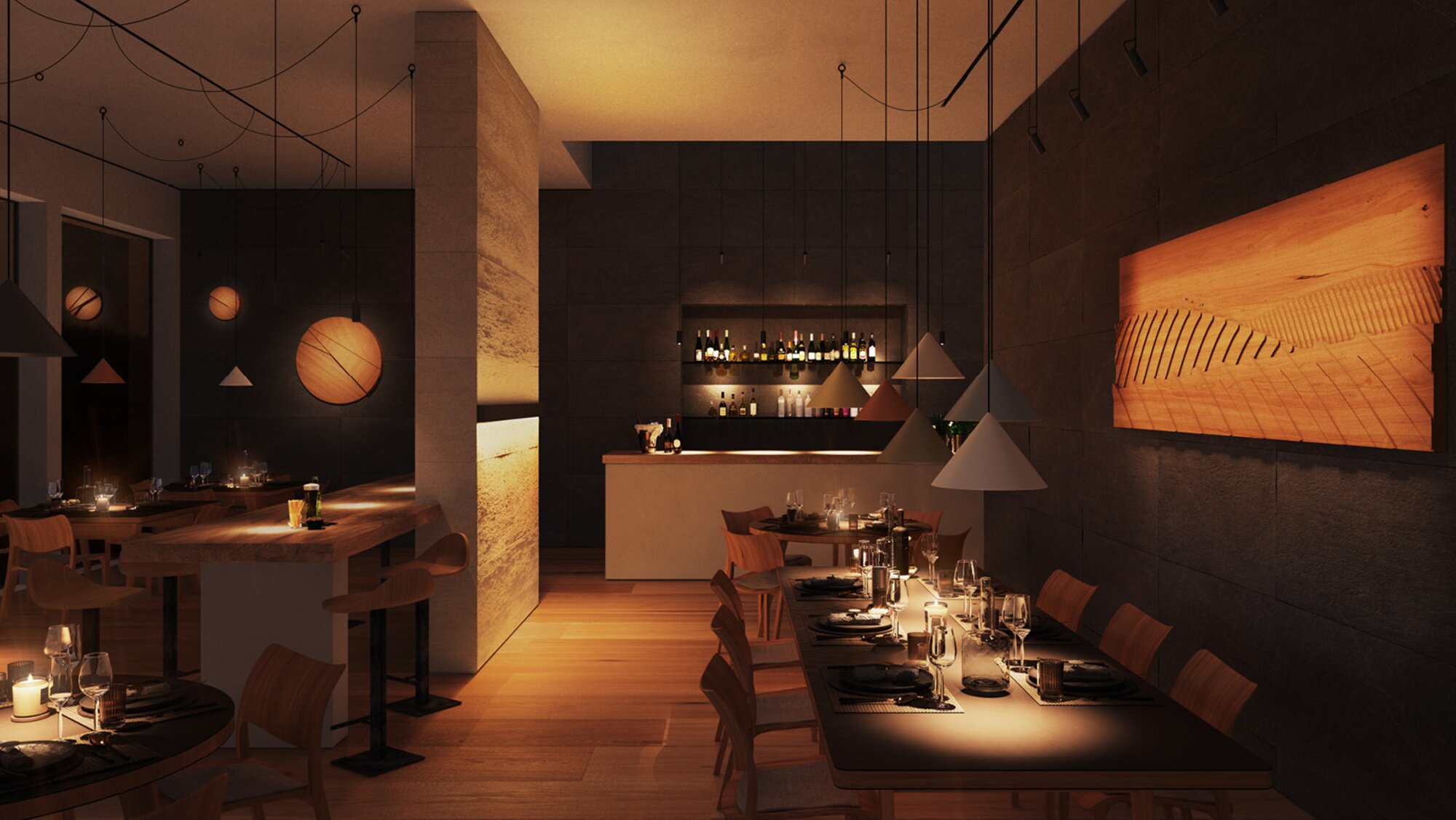 This scene invokes the end of the evening. A last glass of wine before you call it a night. The warmest colour temperature setting and the dimmed lighting levels help create a more intimate and quiet mood.
Align to the mood
ARY
For some, restaurants are a place for "time out" -for others, they are a workplace. Regardless of the guest, light must create unforgettable ambiance. For the staff, brightness is essential. And isn't it only through light that the interior design comes into its own, emphasizing depth of colour and structure? ARY combines these requirements and also serves as an intentional design element: The shades in several colours can be exchanged and combined in ever new combinations.
Read more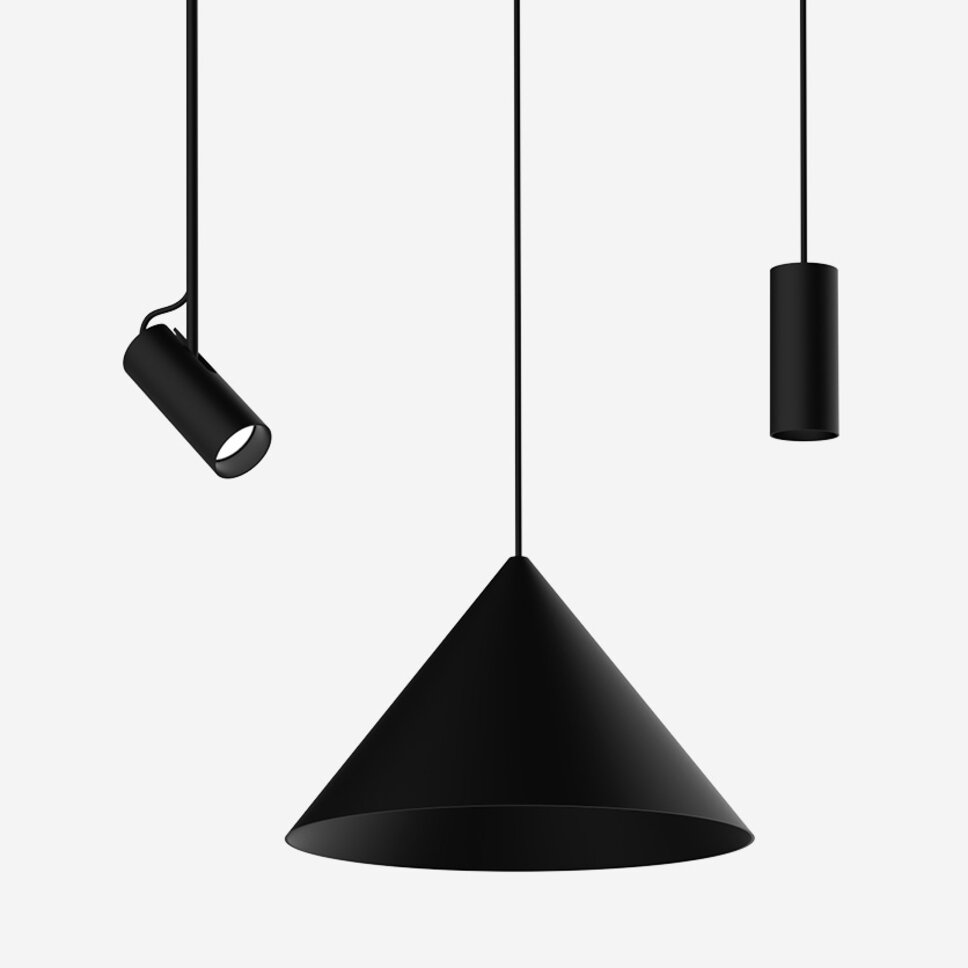 Even more flexibility
FLEXTRACK
Need even more? Whether there is a change in table layout or a complete room redesign: The FLEXTRACK inset rises to the occasion. It serves as an additional rail connection and makes the MOVE IT system expandable in all directions, combining the best of various lighting solutions — precisely where needed.
Read more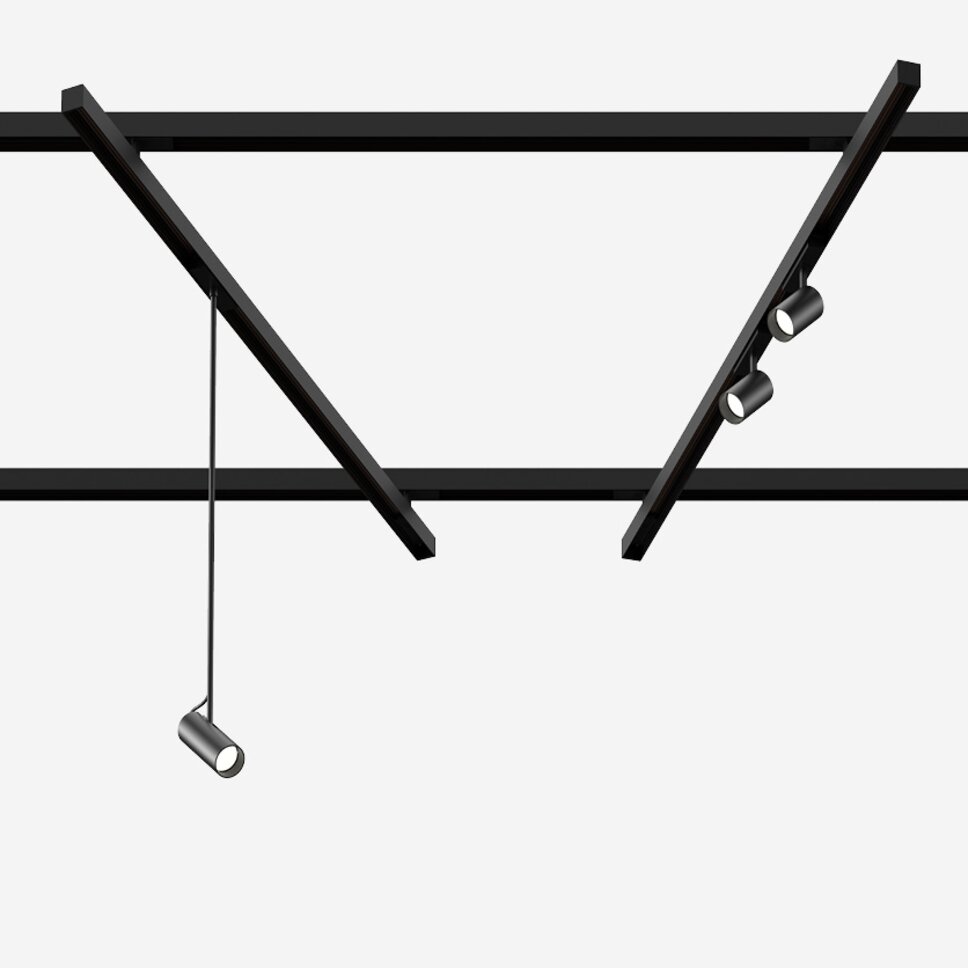 Everything on track
MOVE IT 25 / 25 S SYSTEM
Today individual tables, tomorrow a group reservation? A restaurant needs flexibility — not only in table arrangements, decor and menu. Perfect lighting can handle any transformation. This is why we designed MOVE IT. The flexible application of tracks and insets allows for maximum adaptability and makes it easy to stage the essential.
Read more