Universal all-around lighting
TUBO offers limitless creativity. Thanks to the height-adjustable cable suspension, the luminaire is particularly popular in combination with other TUBO individual luminaires for crafting unique patterns. TUBO is a system luminaire with linear connecting elements that scores as a uniform and pleasant lighting system. Two sizes also offer greater design freedom. The characteristic beam angle of up to 340° and the opal cover deliver homogeneous ambient illumination and gentle ceiling brightening. TUBO can be used as a pendant luminaire, or as a surface-mounted version for walls and ceilings.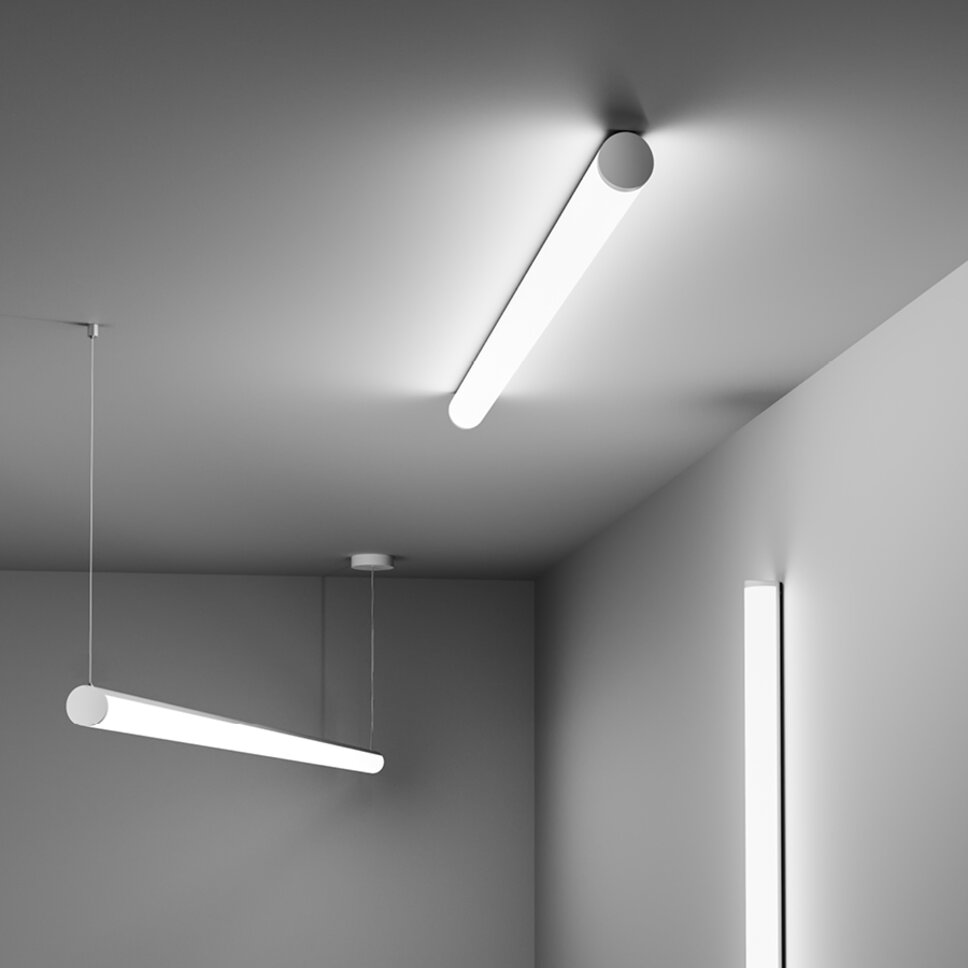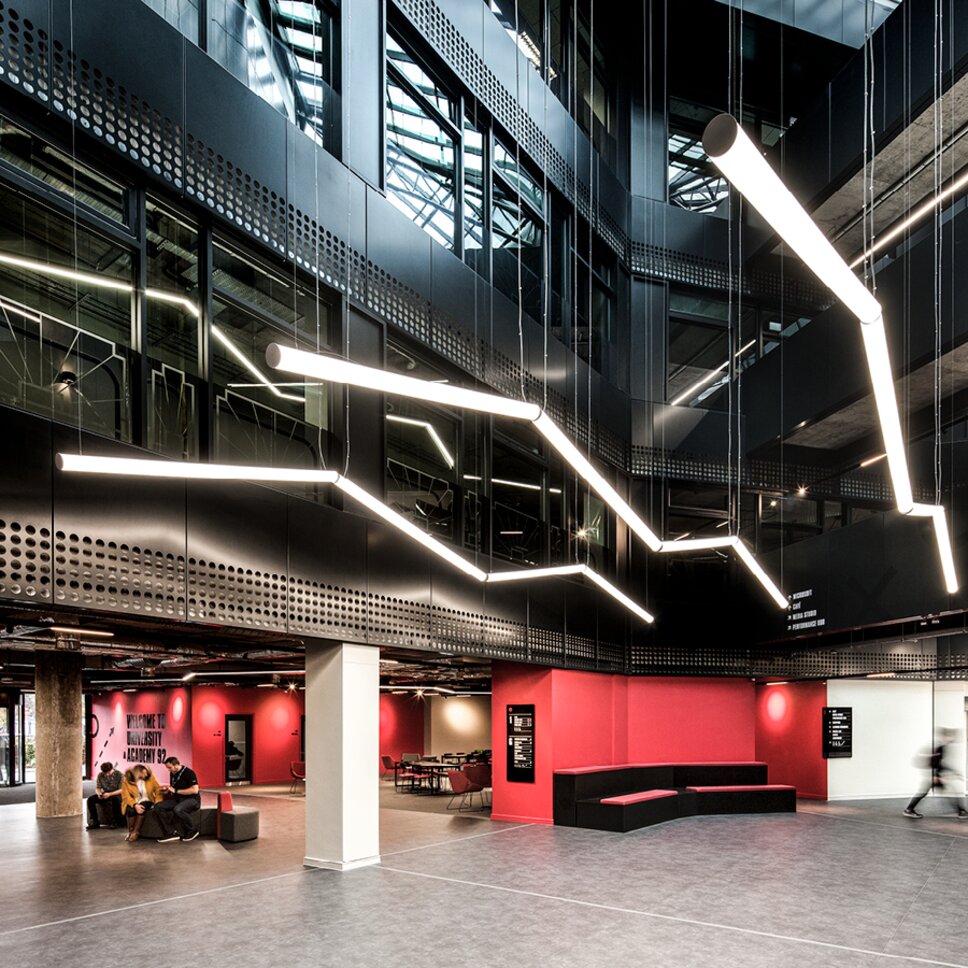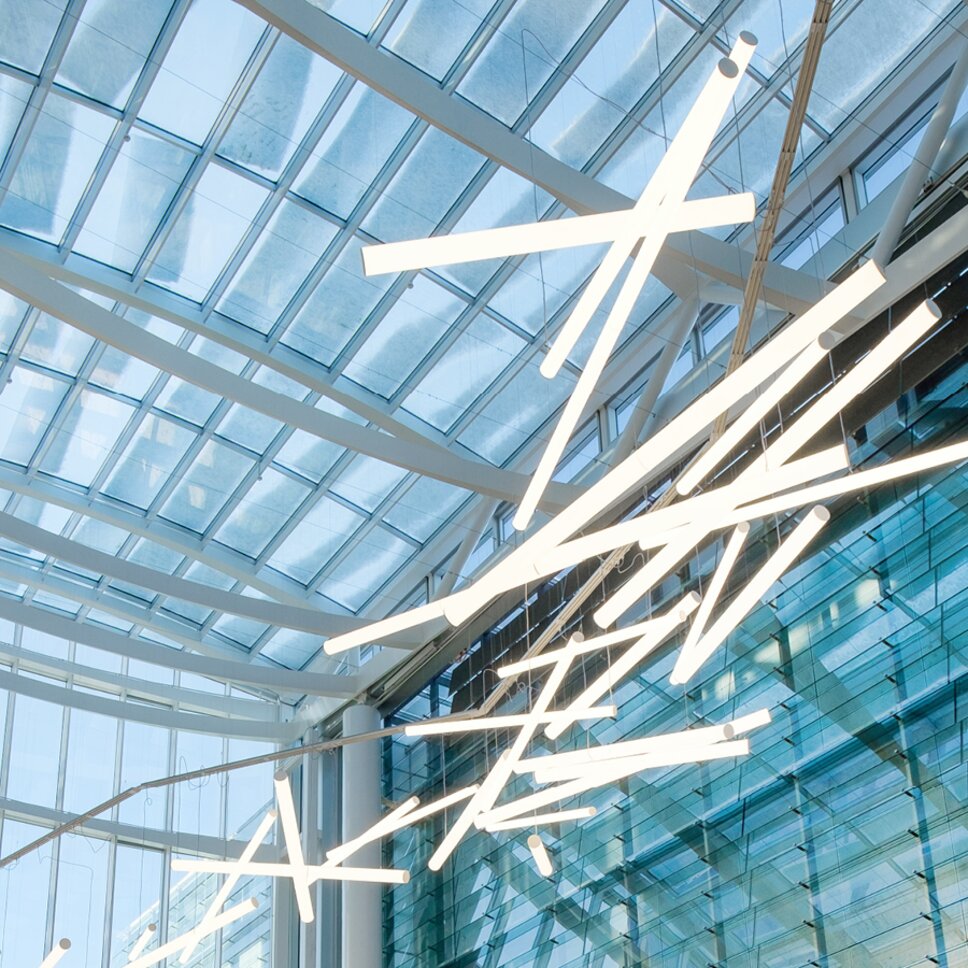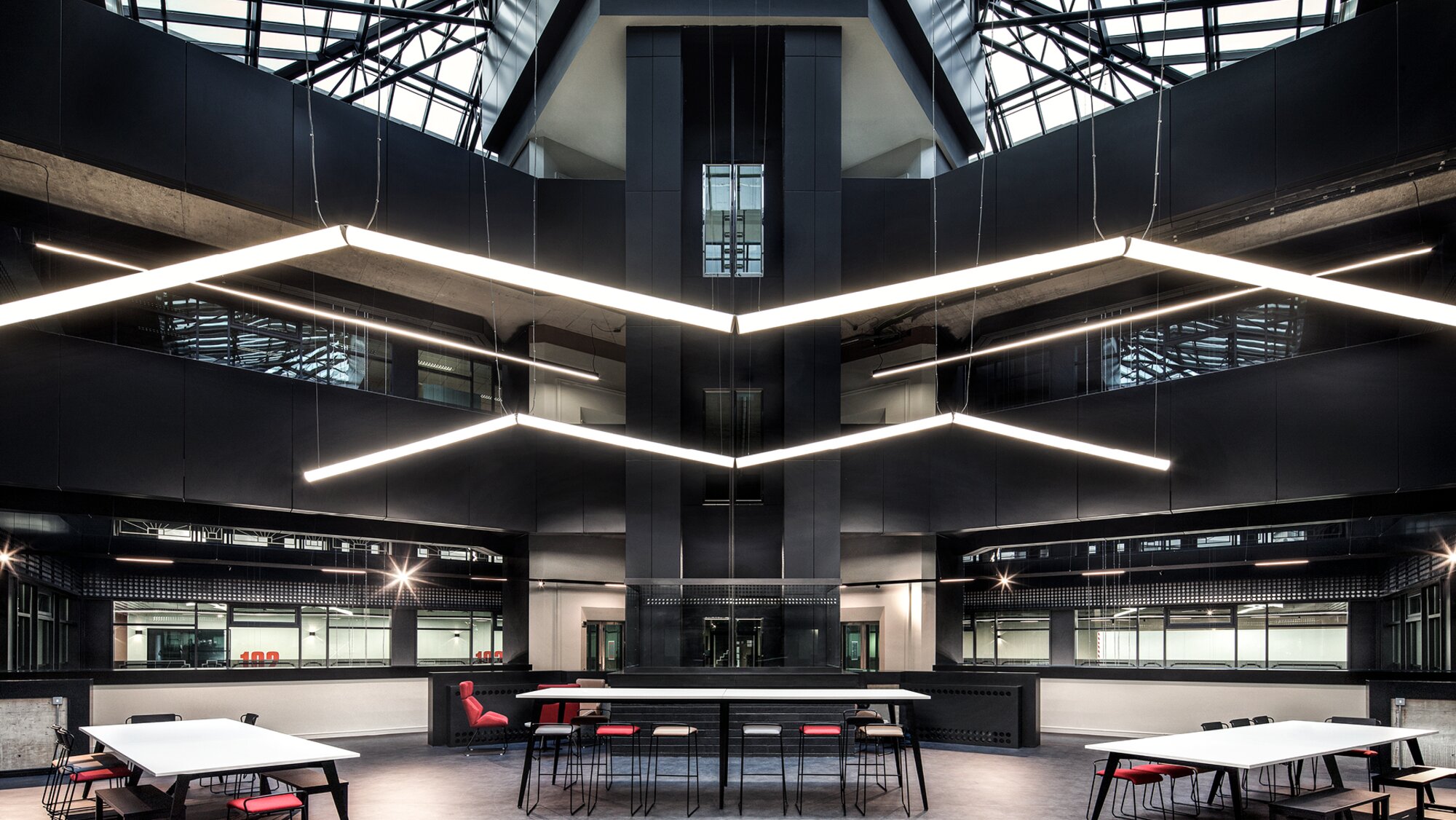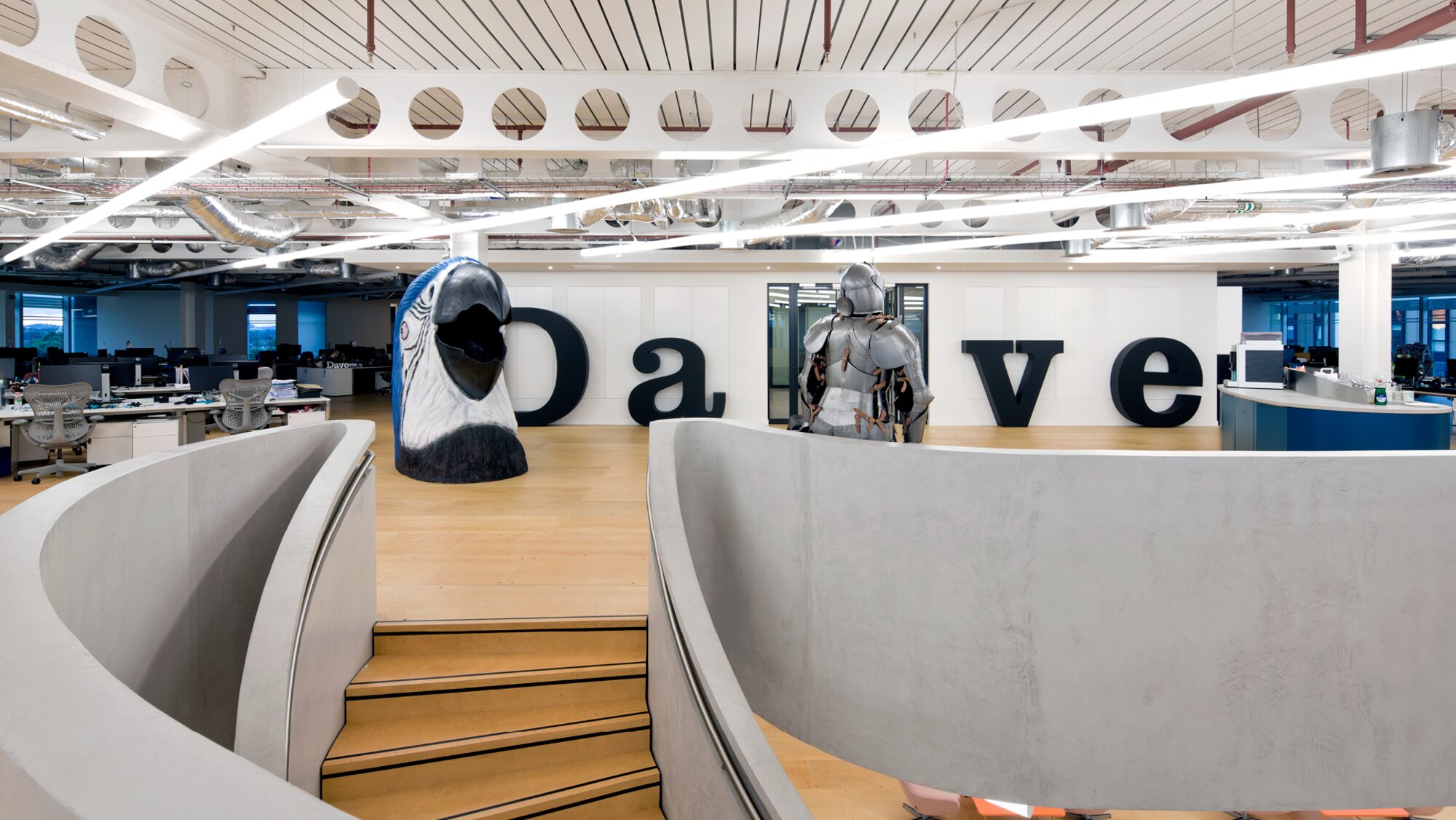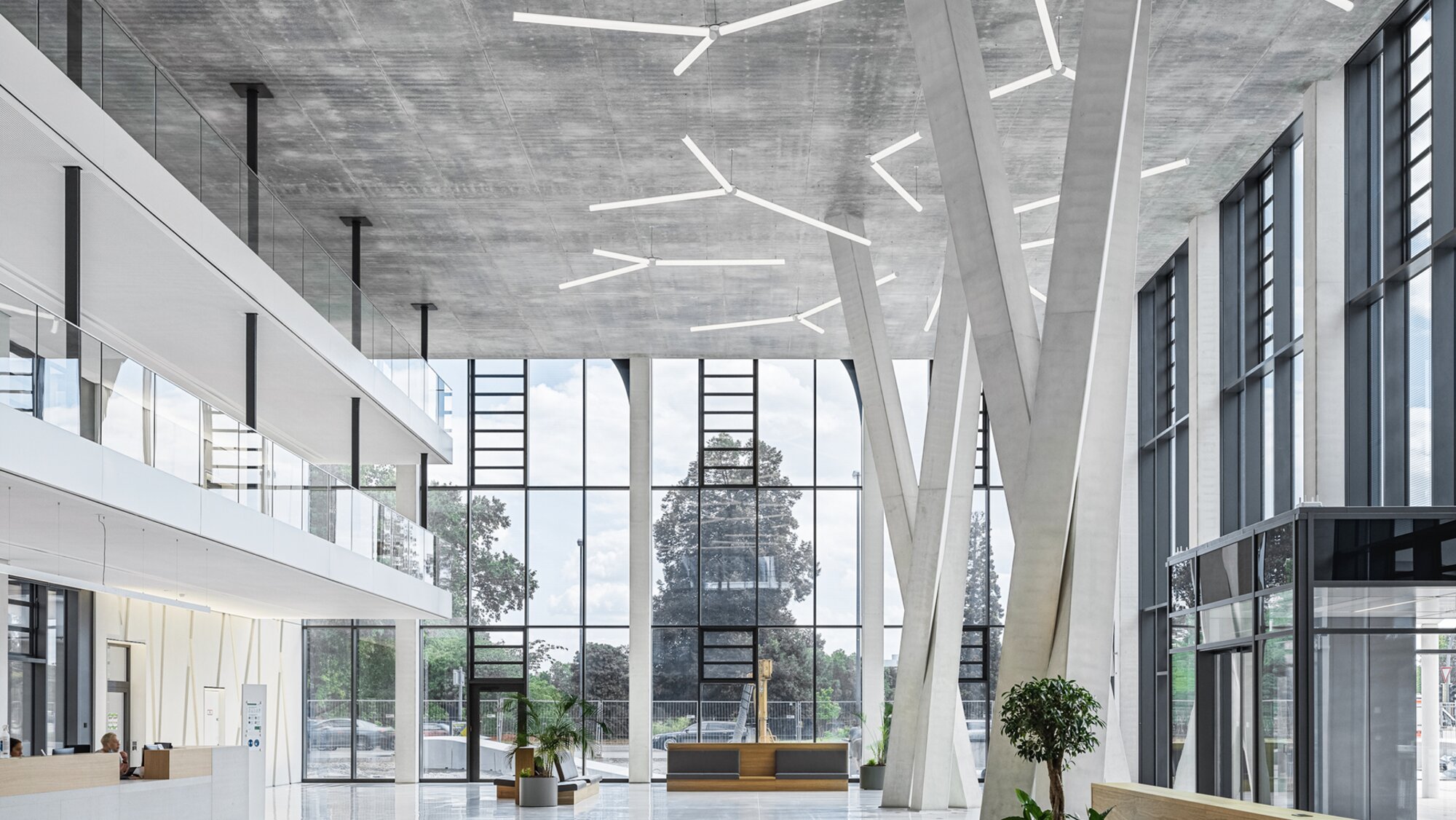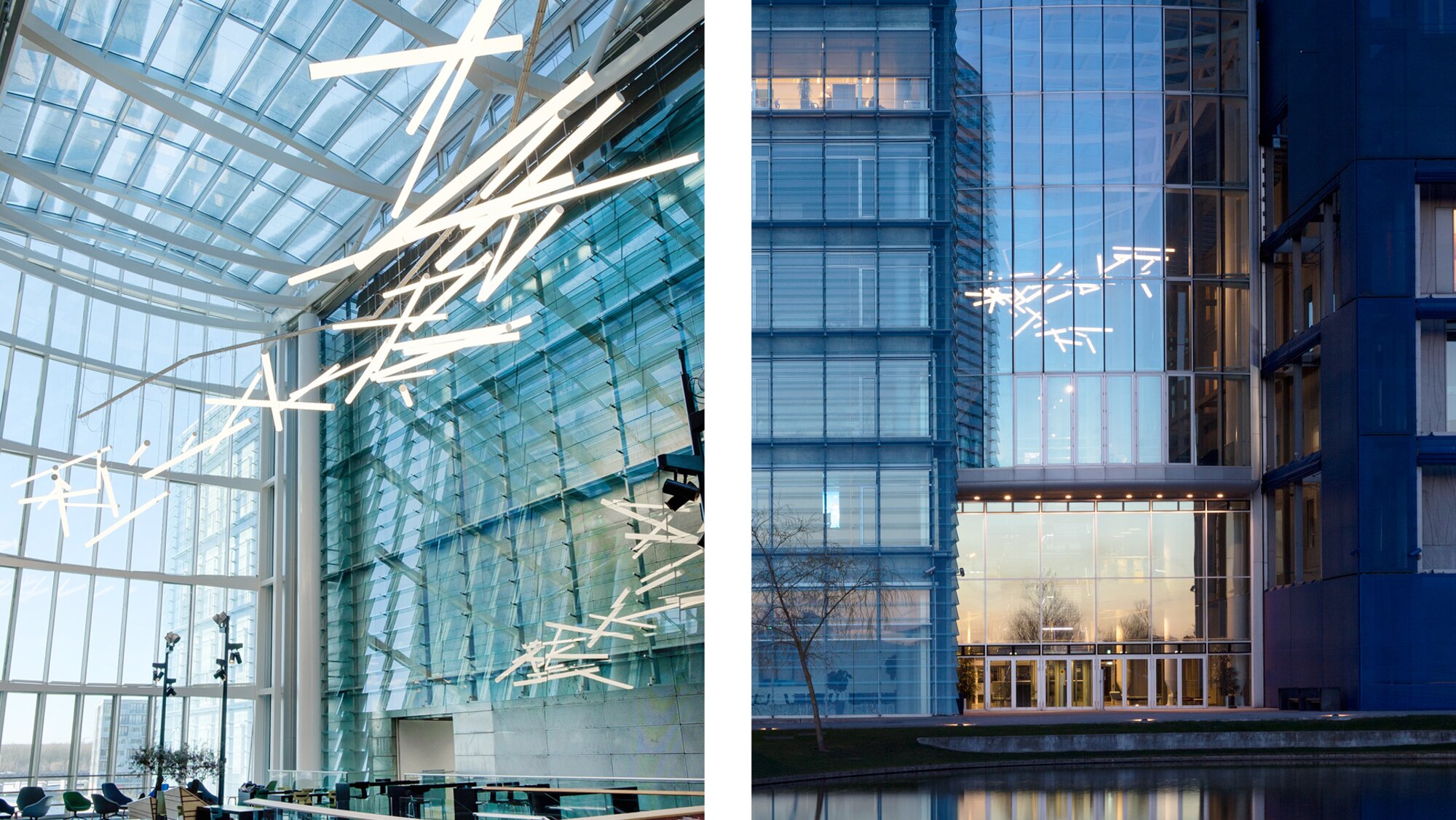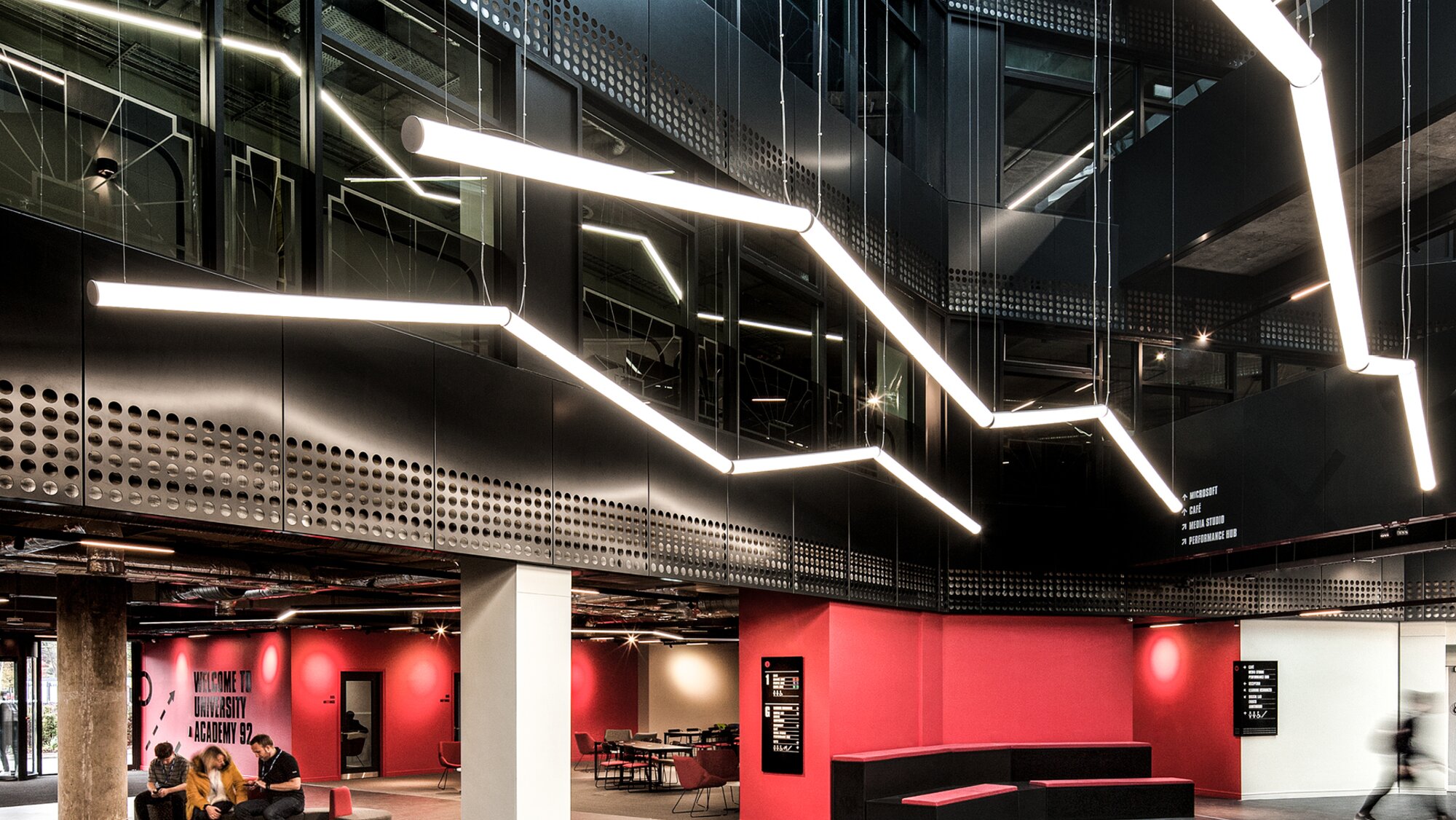 Creative arrangements
The TUBO suspended luminaire's installation options offer great flexibility. The height-adjustable cable suspension with a joint allows TUBO to be suspended horizontally, or at an angle at different heights. The resulting creative freedom allows rooms to shine with bespoke patterns and intriguing light formations. Individual TUBO luminaires can also be seamlessly connected to offer an ideal lighting concept even for large rooms. The CONEX connector (patent pending) grants the system an even higher degree of flexibility. As a mechanical and electrical L-, T-, and X-shaped connecting element, it allows implementation of geometric shapes over several levels. Individual TUBO and SETA-60 luminaires, i.e. for two different areas of application, can now be linked together to form a uniform, continuous lighting system.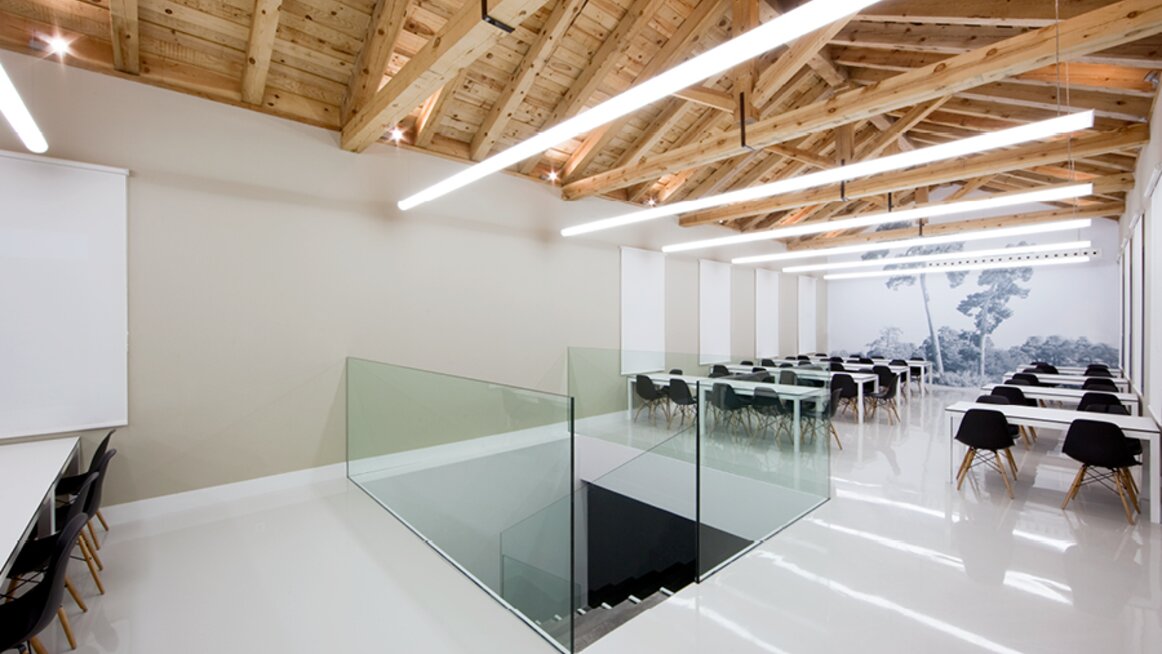 HeidelbergCement AG's new headquarters marks the old and new location of the DAX company on the northern bank of the Neckar in Heidelberg with restrained confidence. It is supported by a complex tree structure that is completed by the customised TUBO luminaire system.
Learn more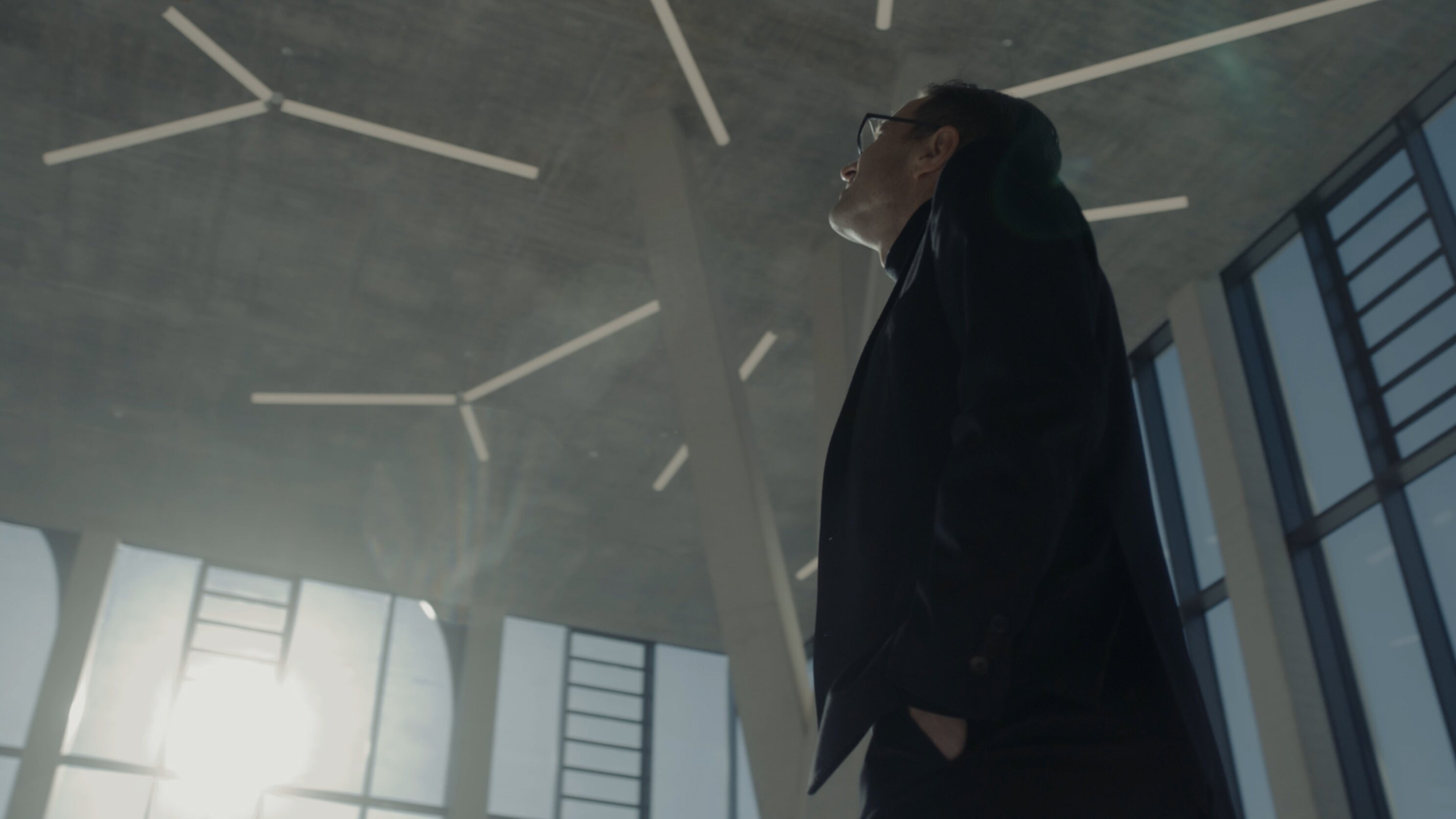 340° beam angle
With its 340° beam pattern and opal cover, TUBO System achieves homogeneous illumination as well as gentle ceiling brightening. The generated pleasant ambient lighting is ideal for reception areas, corridors, or foyers.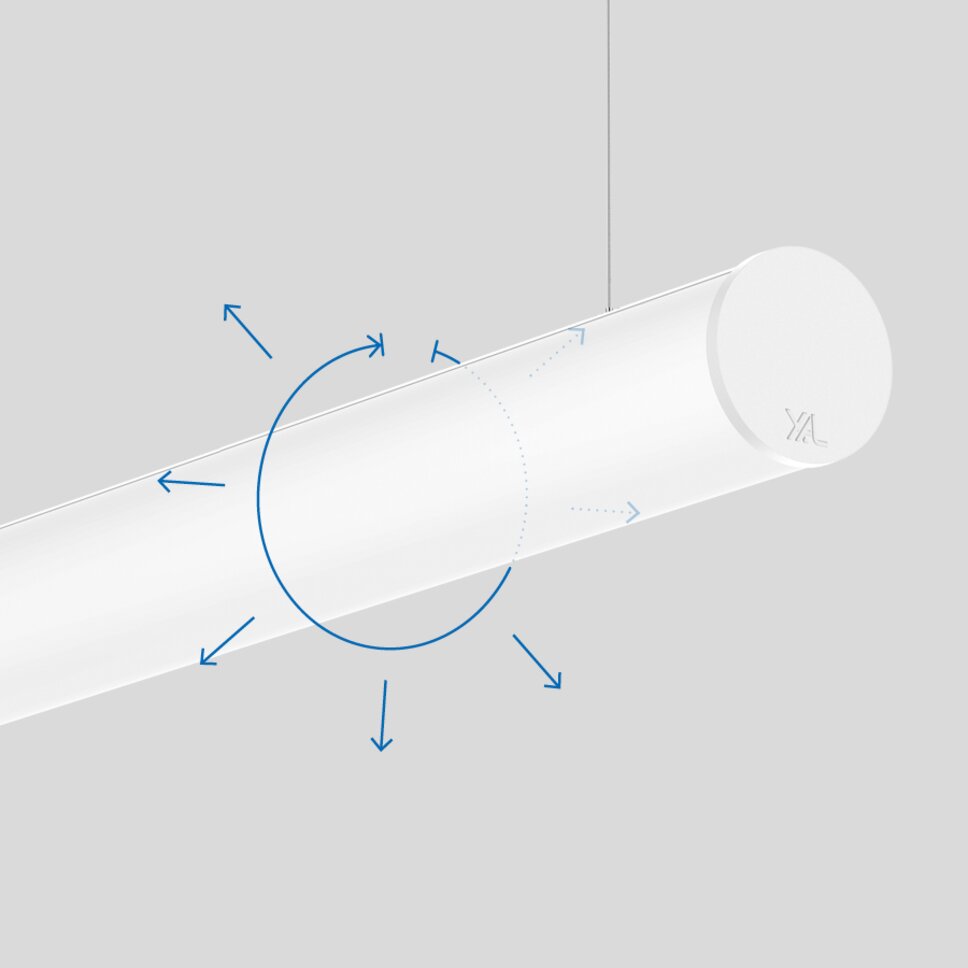 TUBO | SETA 60 CONEX System
The CONEX system luminaires are connected electrically and mechanically by a simple plug-in connection, facilitating quick, simple, and straightforward installation of complex lighting systems. The rotatable luminaire connector makes comprehensive room illumination, both of heights and depths, possible. This is achieved by the CONEX connector (patent pending), which grants the system a high degree of flexibility. It can be used to implement geometric L-, T-, and X-shapes over several levels.
Learn more