Harmony of contrasts
This would describe the collaboration between the light artist Jordan Söderberg Mills and XAL for the light festival Klanglicht. We are connected by the search for the perfect light as an expression of aesthetic luxury. While we as a lighting manufacturer are perfecting white light, Söderberg Mills is breaking it down again into its constituent parts.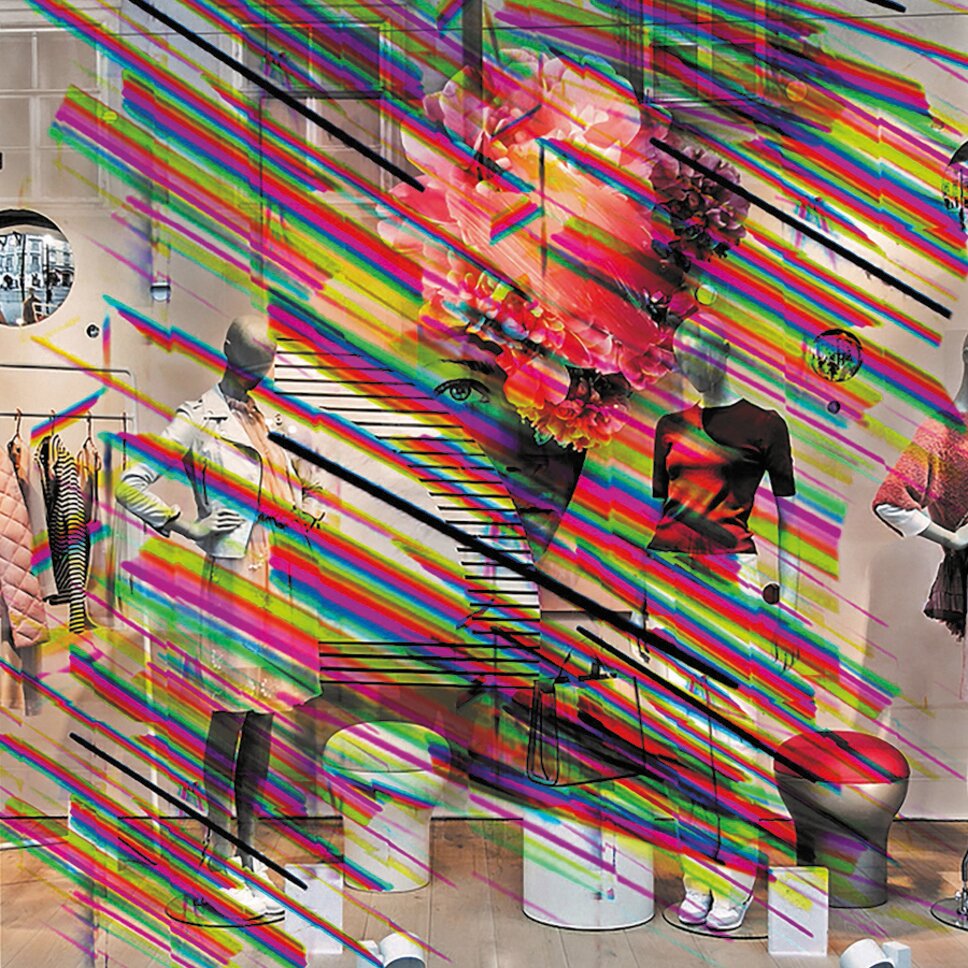 The "Luxe" project by Jordan Söderberg Mills sheds light on glass windows. Perforated surfaces scatter the rays, but the installation recaptures the sum as a whole: as in the search for a treasure, here one encounters a luminous façade. For his installation on the façade of the well-known fashion retail store Kastner & Öhler, Jordan Söderberg Mills chose the XAL PIVOT luminaire: their LEDs have such a wide colour spectrum that the light shatters into many colours, as if inside a diamond. In keeping with the artistic vision of making the hidden visible. A moving attraction in both senses.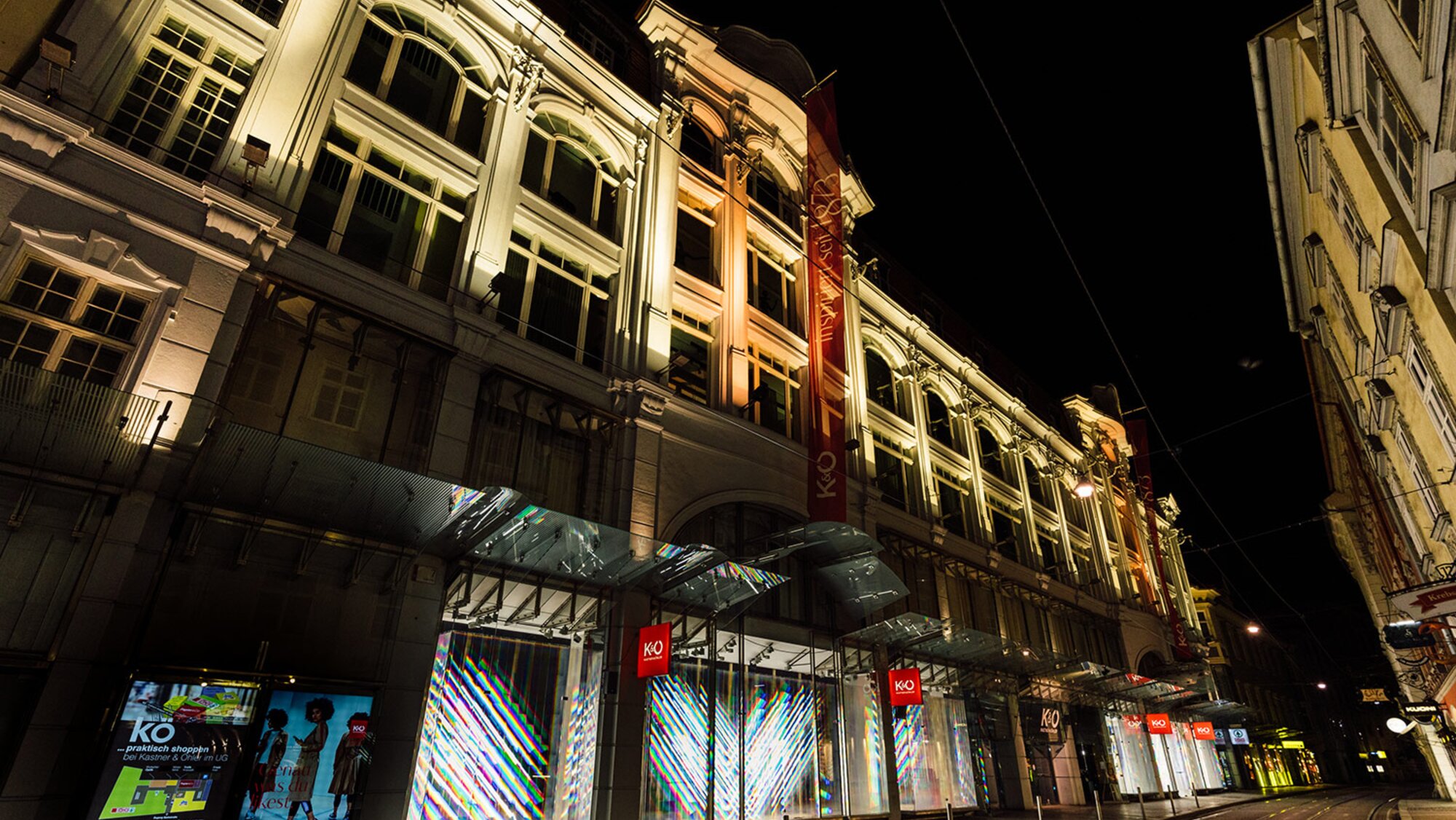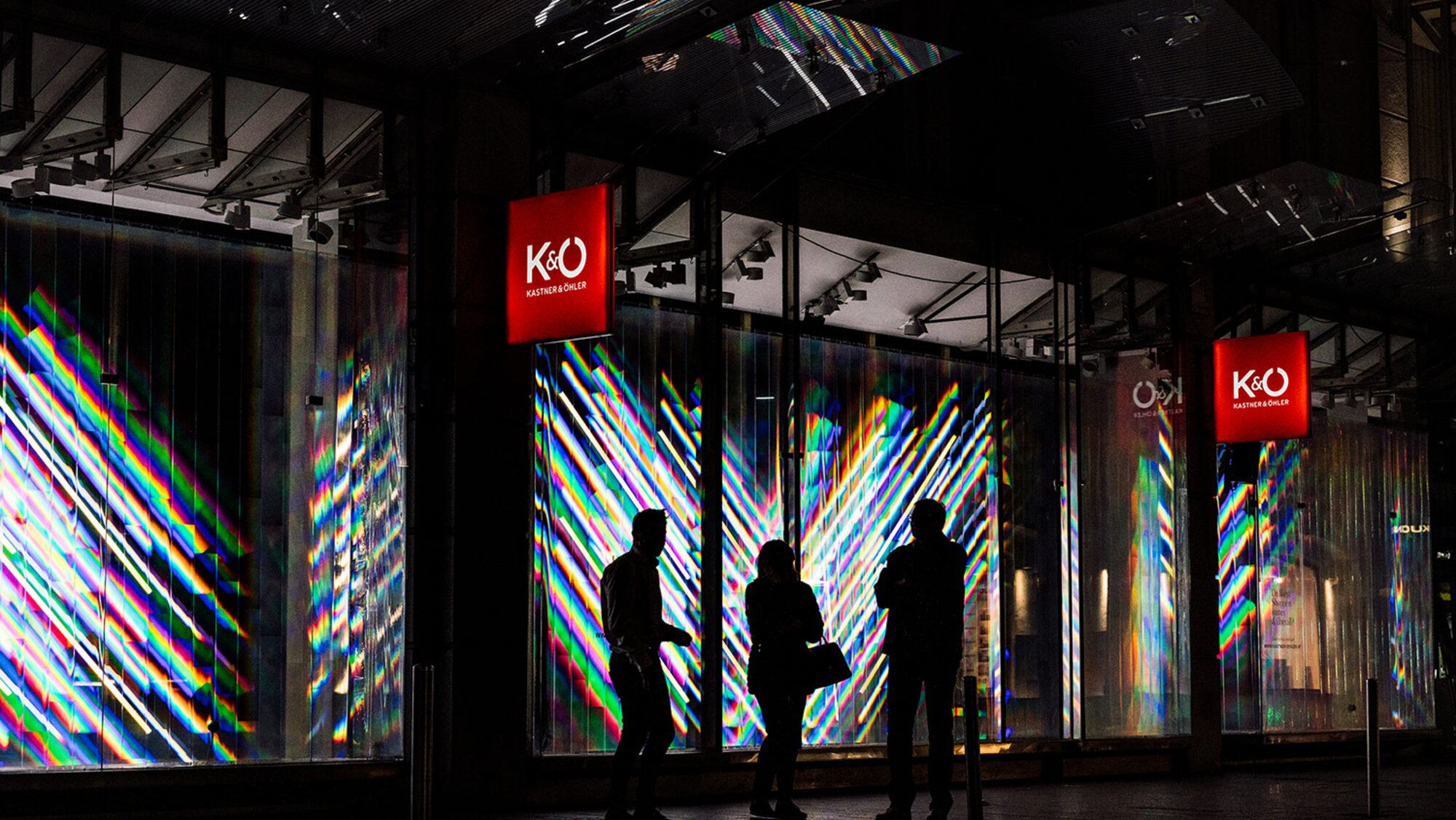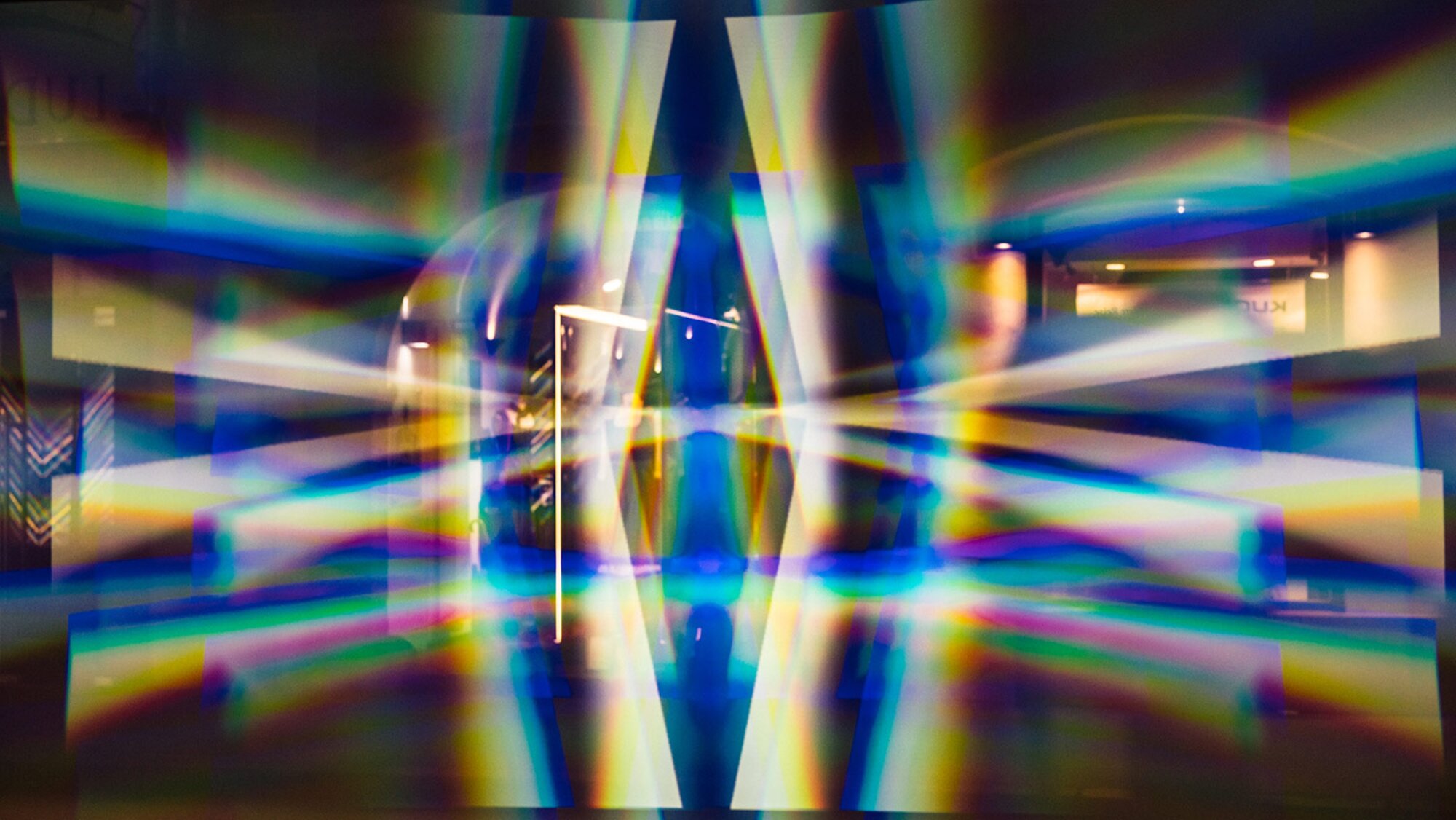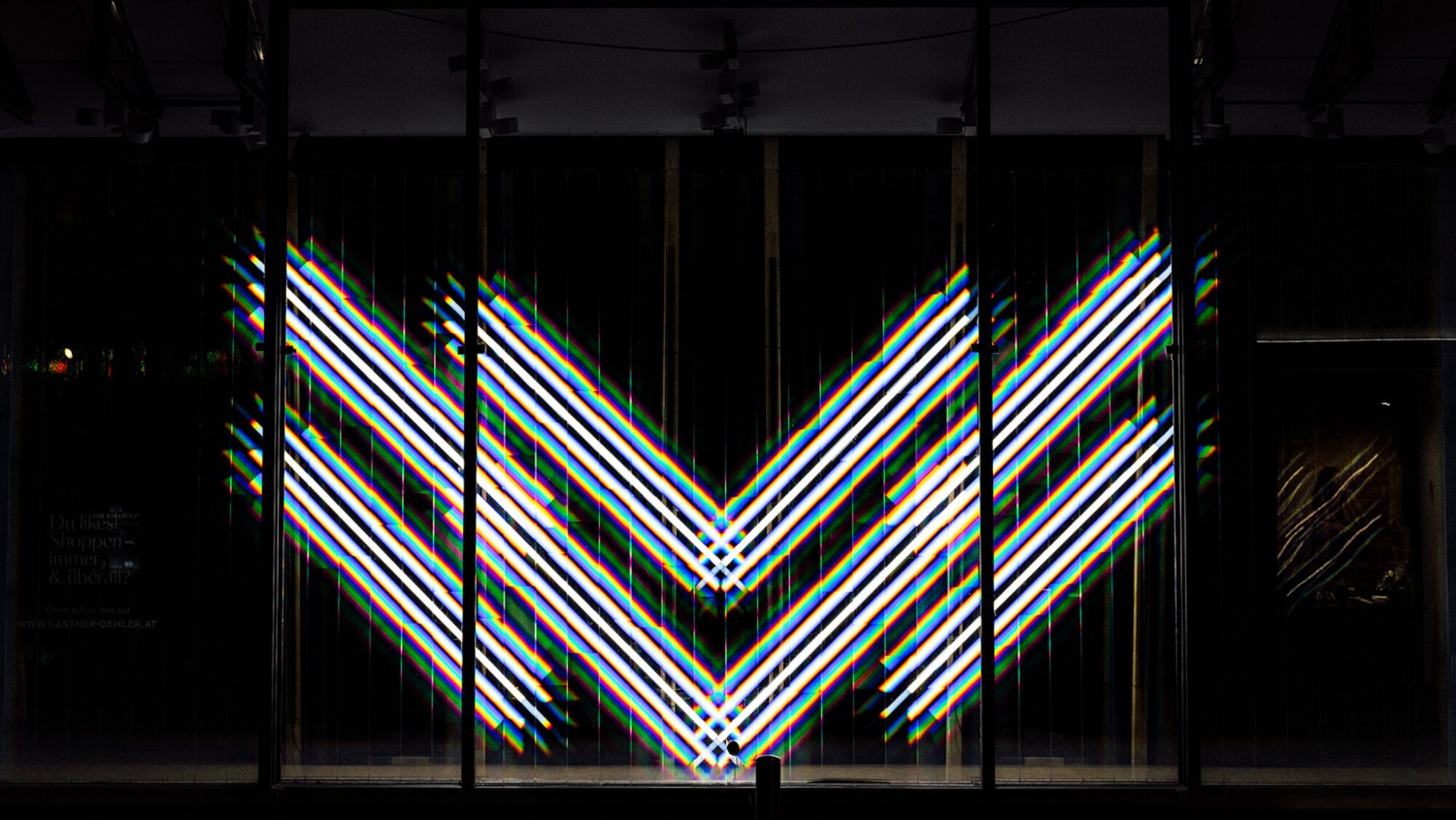 Moving attraction
Pivot
Lighting is more than a means to an end. We have developed PIVOT for situations in which the light itself acts as a design element. PIVOT is the graphic light application for our MOVE IT 25 / 25 S profile system. Its strengths: atmosphere and creative freedom.
Read more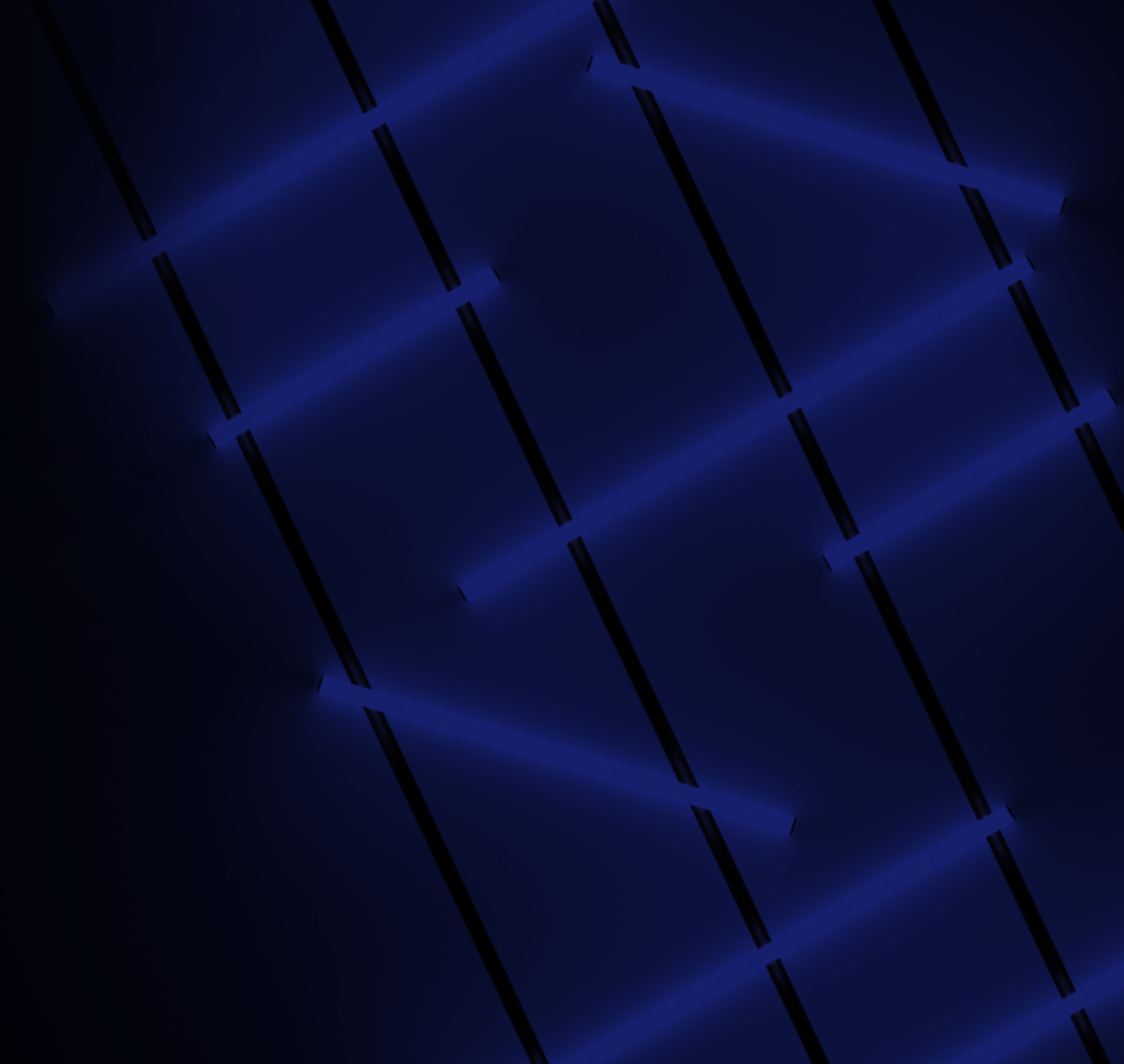 "I try to create objects, spaces and experiences that cast light in a new way. I use light to play with your perceptions, and make you feel something - hopefully awe, desire, or curiosity."
About the artist
Jordan Söderberg Mills is an interdisciplinary light and glass artist. He works intensively on the refraction of light through and in different materials – in which glass became an important part of his work. Whether installation, sculpture or design, each of his works plays with the frontier between digital and analogue reality. His works have been/are, inter alia, at the Victoria Albert Museum, Blythe House, the London Design Festival, and the Museo Nacional de Bellas Artes in Santiago, Chile.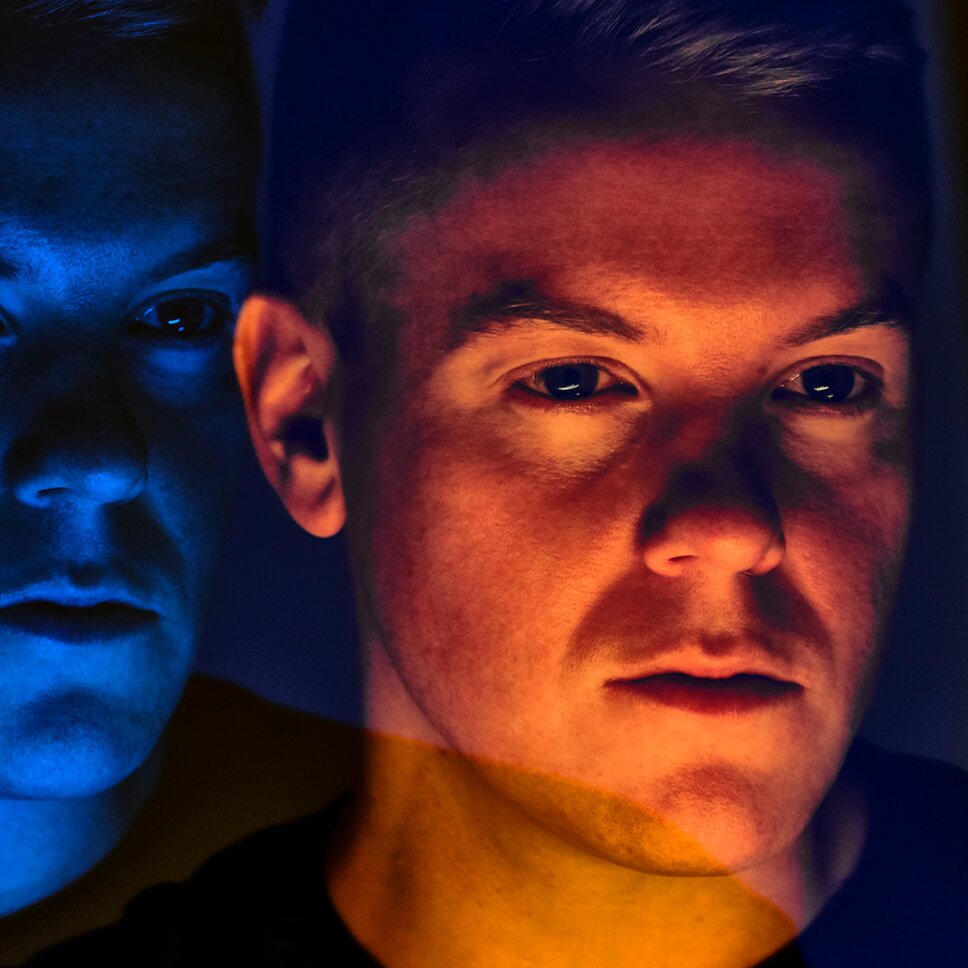 The light festival Klanglicht will make the city of Graz shine again from the 21st to the 23rd of April. On three evenings from 8.30 pm to 11.00 pm, visitors will experience magical light and sound moments at a total of 19 locations. Our project LUXE can be found at location #11.
www.klanglicht.at