Minimal recessed spotlight - maximum effect
Visually reduced to the minimum, SPIO recessed spotlights have many hidden talents to put your rooms in the right light. Thanks to their minimalist design (trimless or with trim) and the paintable housing, the round spotlights integrate seamlessly into the ceiling. The small light aperture of 10 mm is almost invisible, but the special lens technology behind it provides impressive and effective illumination of the room. Thanks to precise light control, SPIO sets objects and selected room areas masterfully in scene.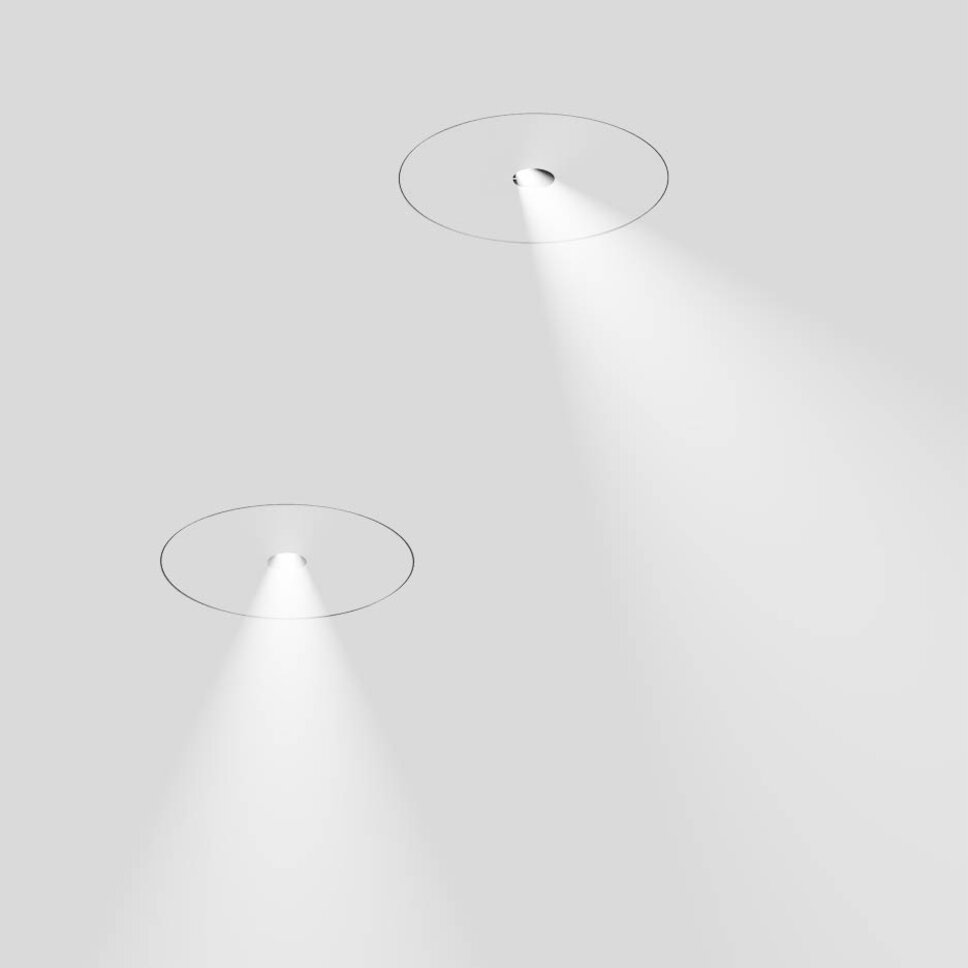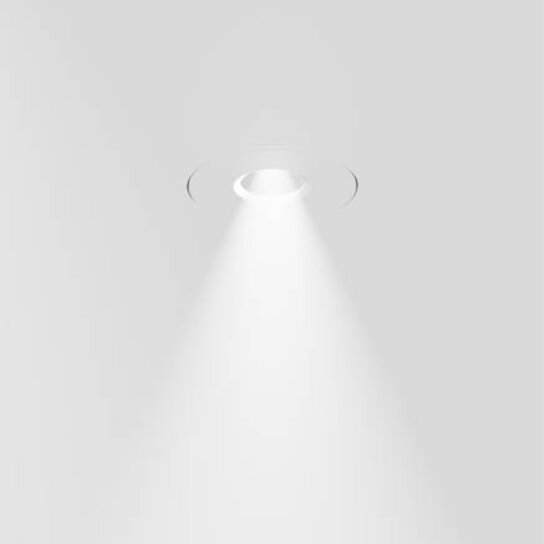 SPIO 20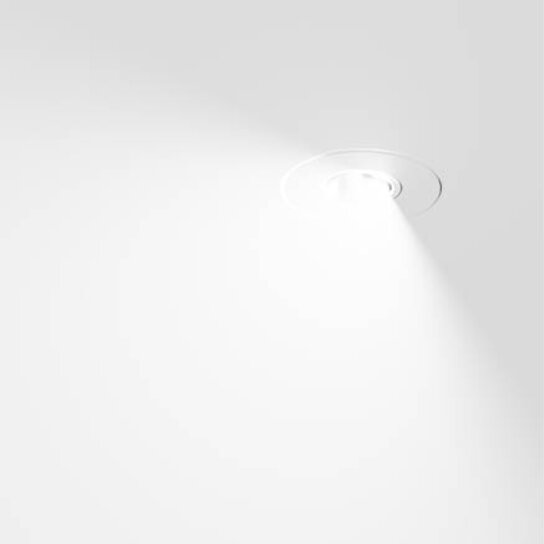 SPIO 20 wallwasher floor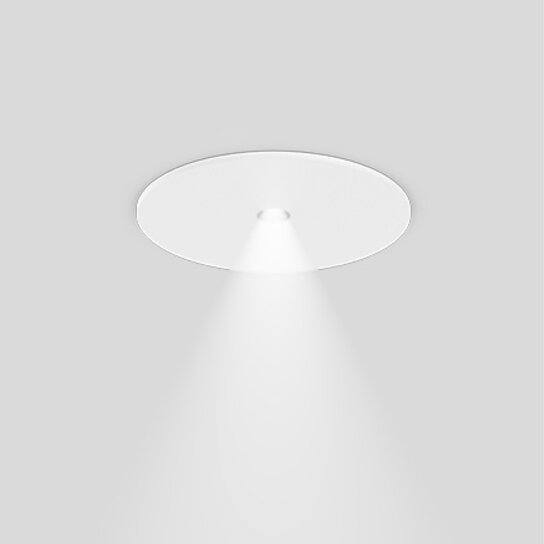 SPIO 60 trim
SPIO 60 adjustable
Homogeneous appearance
SPIO is the right choice for a uniform ceiling appearance. Thanks to its extremely small light aperture of 10 mm, the recessed spotlight appears almost invisible. The effective lighting is rounded off by its minimalist design language.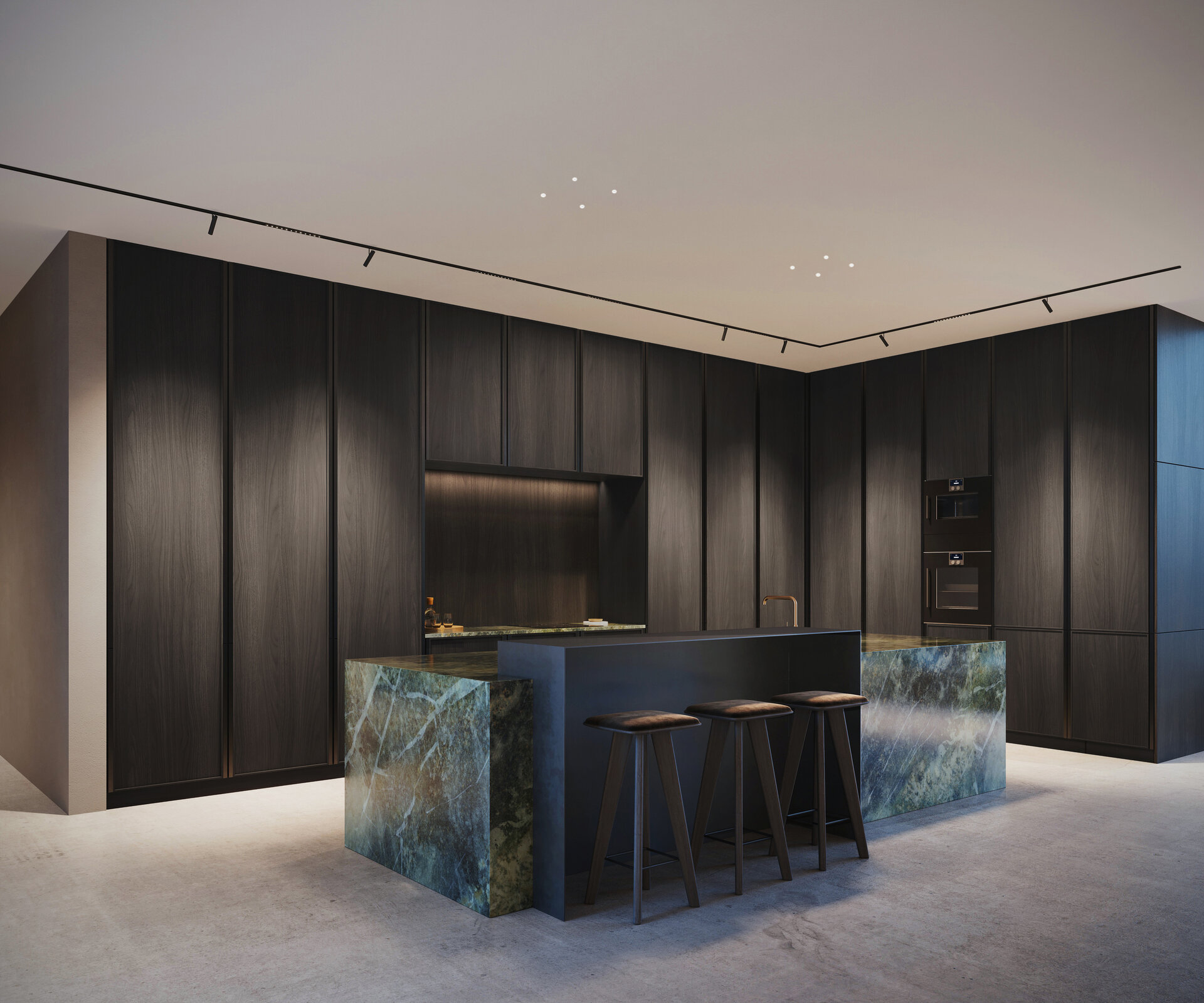 High-efficiency lens
Large light output – almost unnoticed. SPIO has a special LFO lens, which is mounted at an exact distance from the light-emission surface, thus ensuring that no light beam appears on the inner surface of the housing. This reduces the light-emission surface, and SPIO illuminates the room almost unnoticed.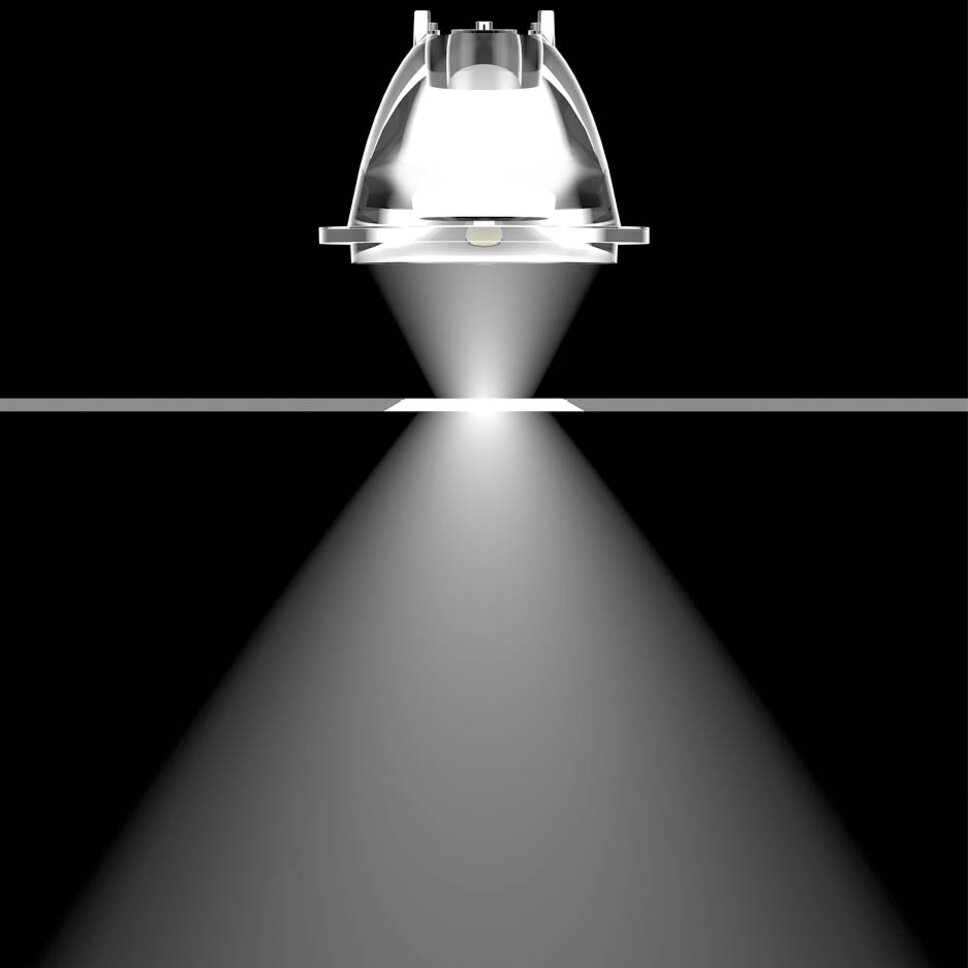 Despite its small emission surface, the recessed spotlight achieves a beam angle of either 35° or 44°. SPIO 20 is also available with Wallwasher Floor optic, which creates a homegeneous wall brightening effect. SPIO thus provides glare-free light and skilfully stages objects.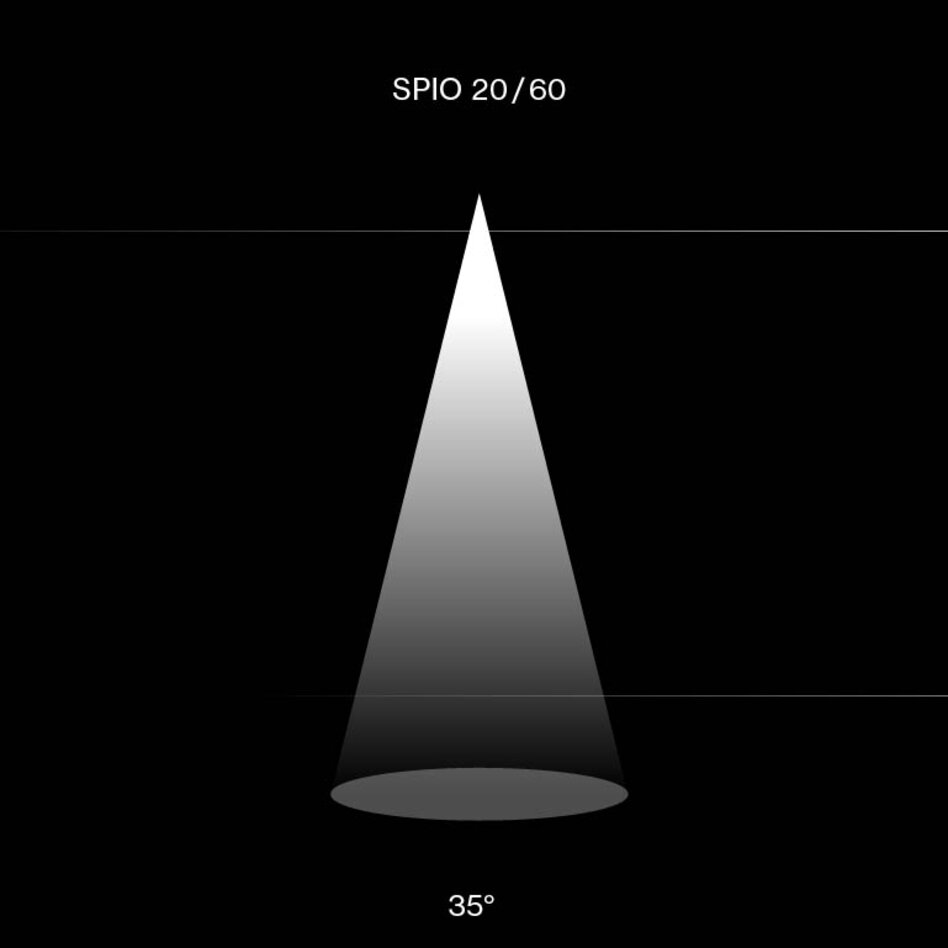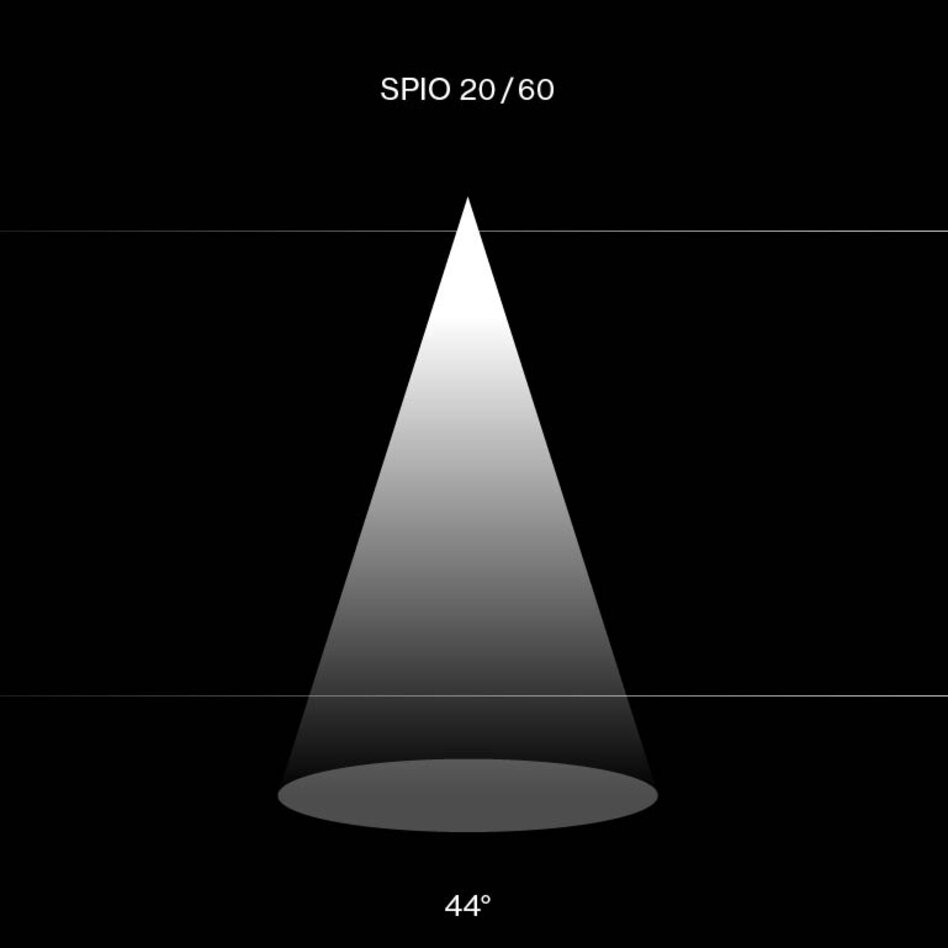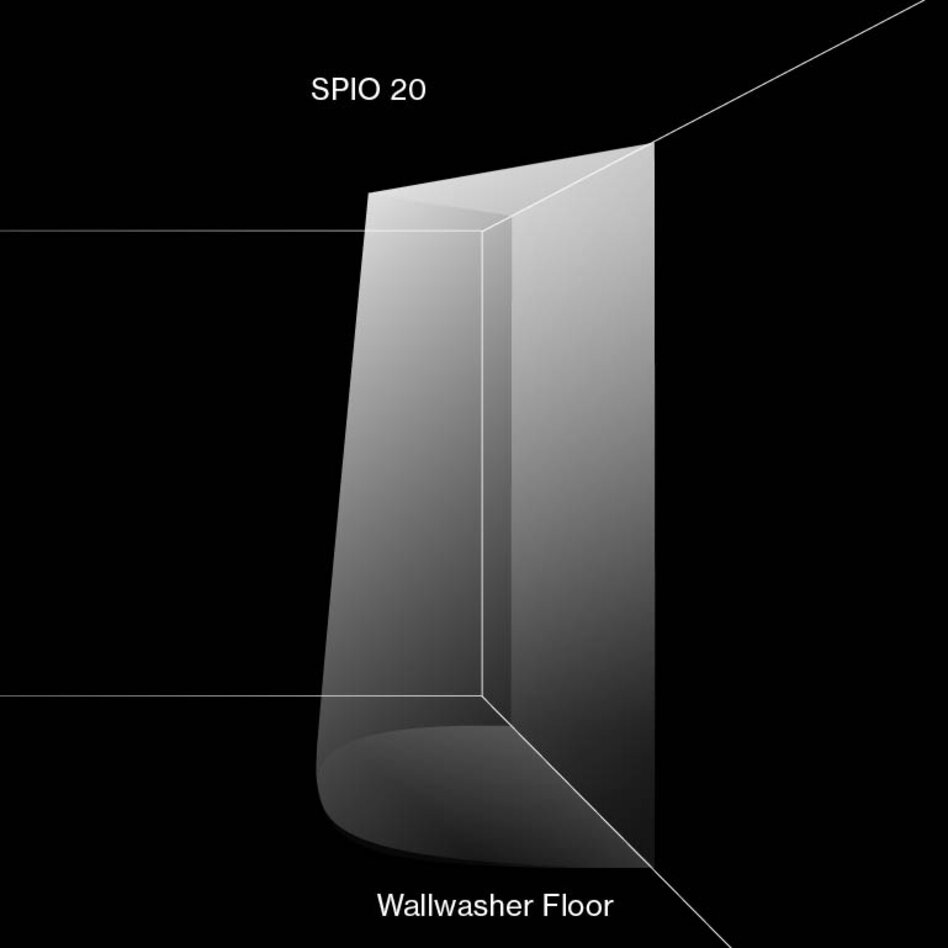 Precise light adjustment
The adjustable version of SPIO 60, patent pending, can be moved in all directions thanks to a magnetic plate. The spotlight can thus both be rotated 360° and pivoted up to 30° in all directions. As a result, it offers the greatest flexibility in directing and guiding light exactly where it is desired.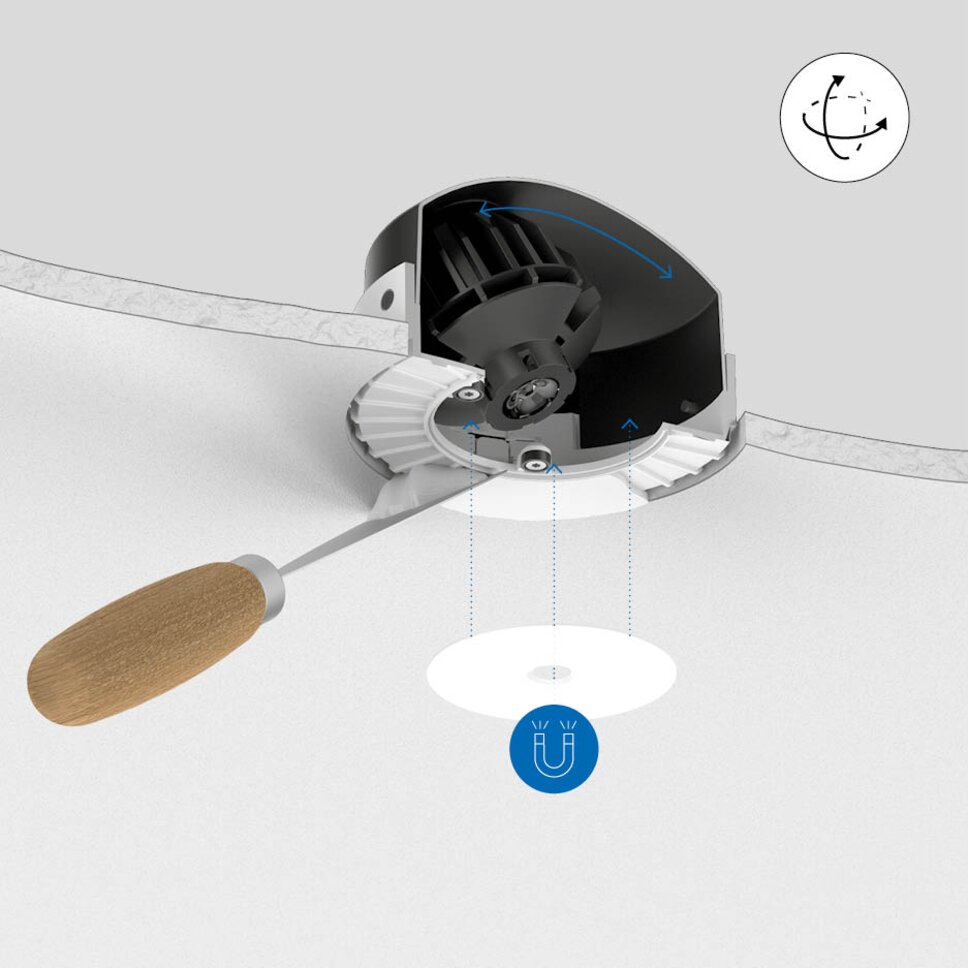 Smooth and invisible
The trimless SPIO version can easily be maintained and adjusted thanks to its cover. The spotlight is completely fitted into a plasterboard ceiling. The recessed housing and ceiling can subsequently be painted over. The spots thus appear "invisible", creating a homogeneous, effective overall impression.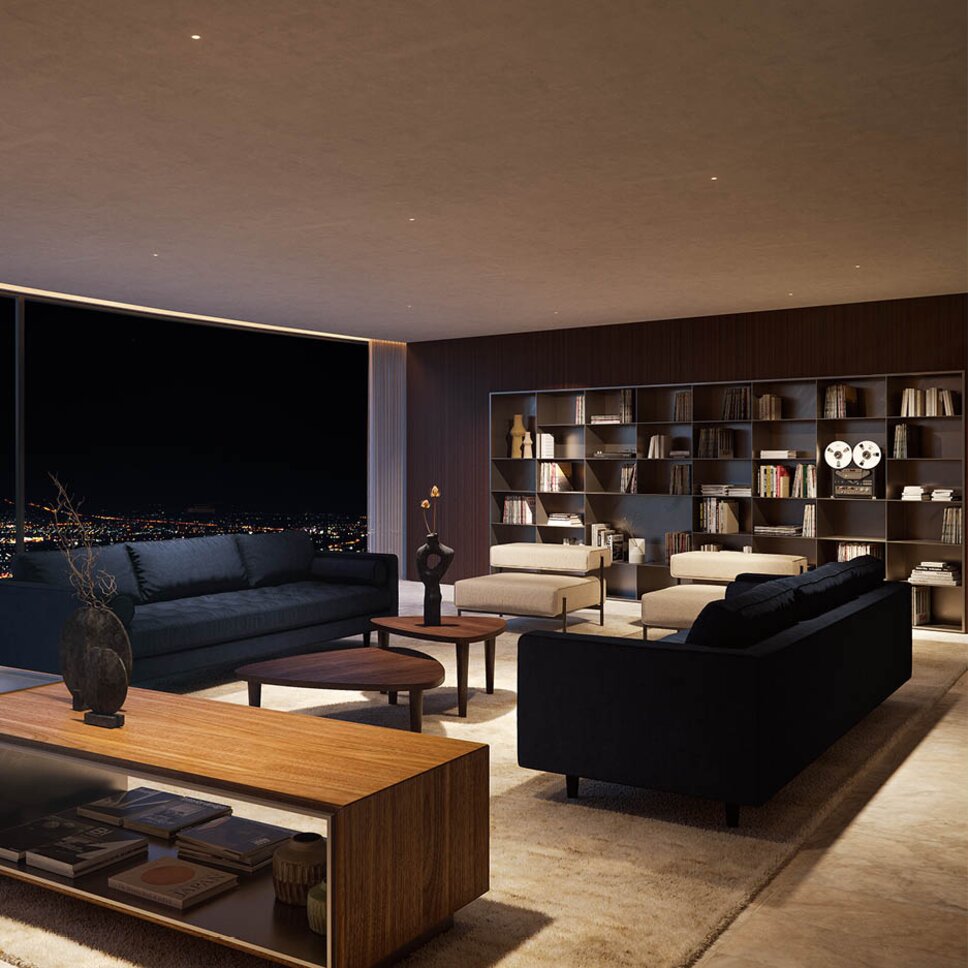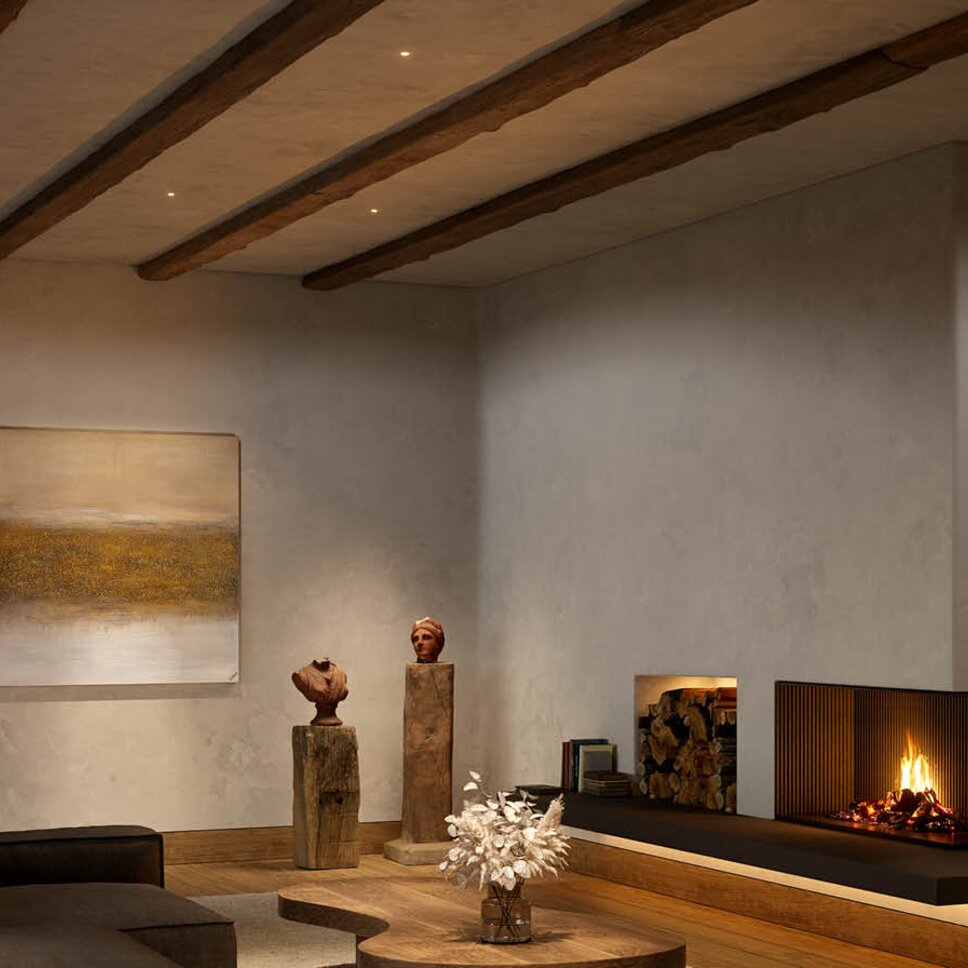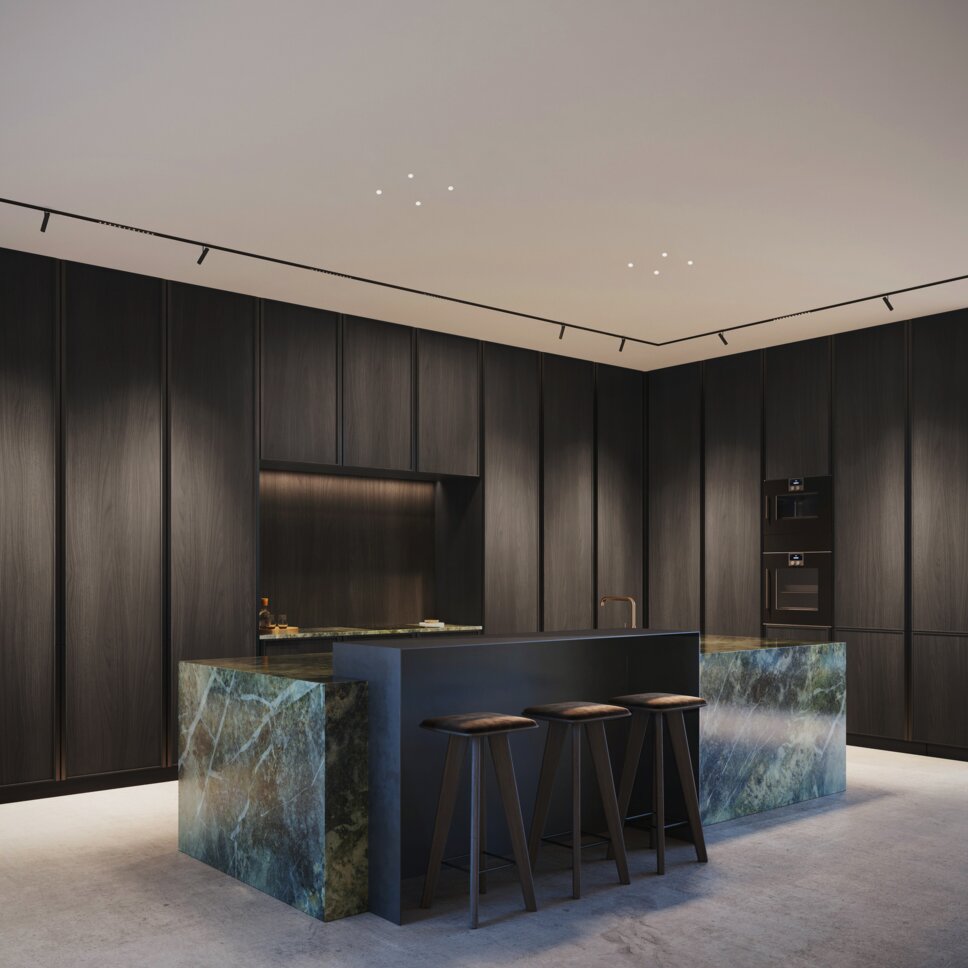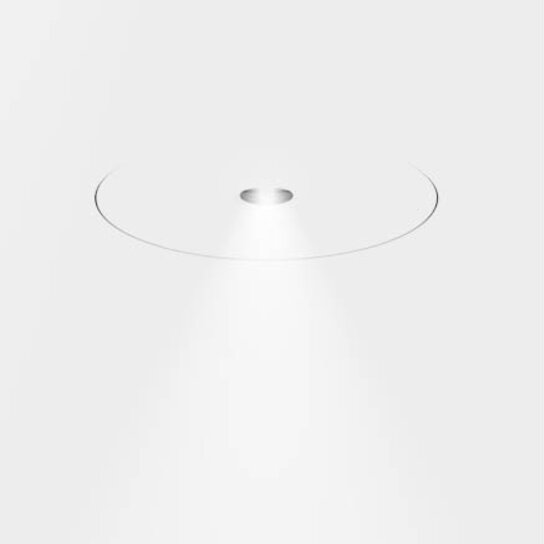 10 mm light output area
Trimless mounting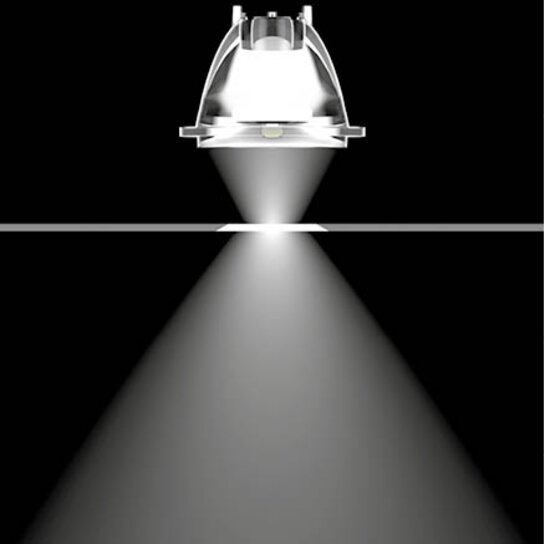 LFO lens
Paintable cover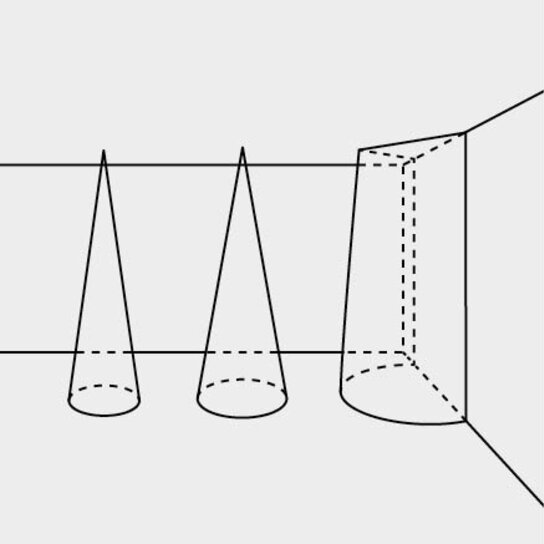 Beam angle