Culture has a high status in our society. Be it residential design culture, dining culture or leisure culture – the aim is always to top even the highest standards. Unfortunately, when it comes to lighting, society does not set high quality standards. Most workplaces and educational facilities are equipped to the minimum lighting quality standards. For the well-being and performance of all users, we must establish a light culture.
Better lighting thanks to knowledge about light
To us, good light is emotionally stimulating, biologically supportive, performance-enhancing, or relaxing. In practice, we mainly encounter diffuse light from surface luminaires or LED bulbs. This is due to a lack of knowledge about what good lighting can achieve, and is also the result of a non-existent light culture. The requirements and standards regarding lighting quality are minimal and do not provide any design guidance. So how can lighting design be carried out to increase human well-being in all areas?
Predominant lighting solutions
Especially in public spaces, we seem content with downward, diffuse light with minimal colour rendering. The ceiling remains dark, which causes unpleasant glare. Suggested improvements, for example by increasing the indirect component, by high colour rendition, or accentuated light, are often rejected because of their cost. Fulfilment of the standard-compliant minimum requirement leads neither to a stimulating, activating lighting atmosphere, nor to an atmosphere of well-being. Furthermore, in practice there are no checks to see whether the minimum requirements for glare limitation, illuminance, and colour rendering values have even been met.
Examples of workplace lighting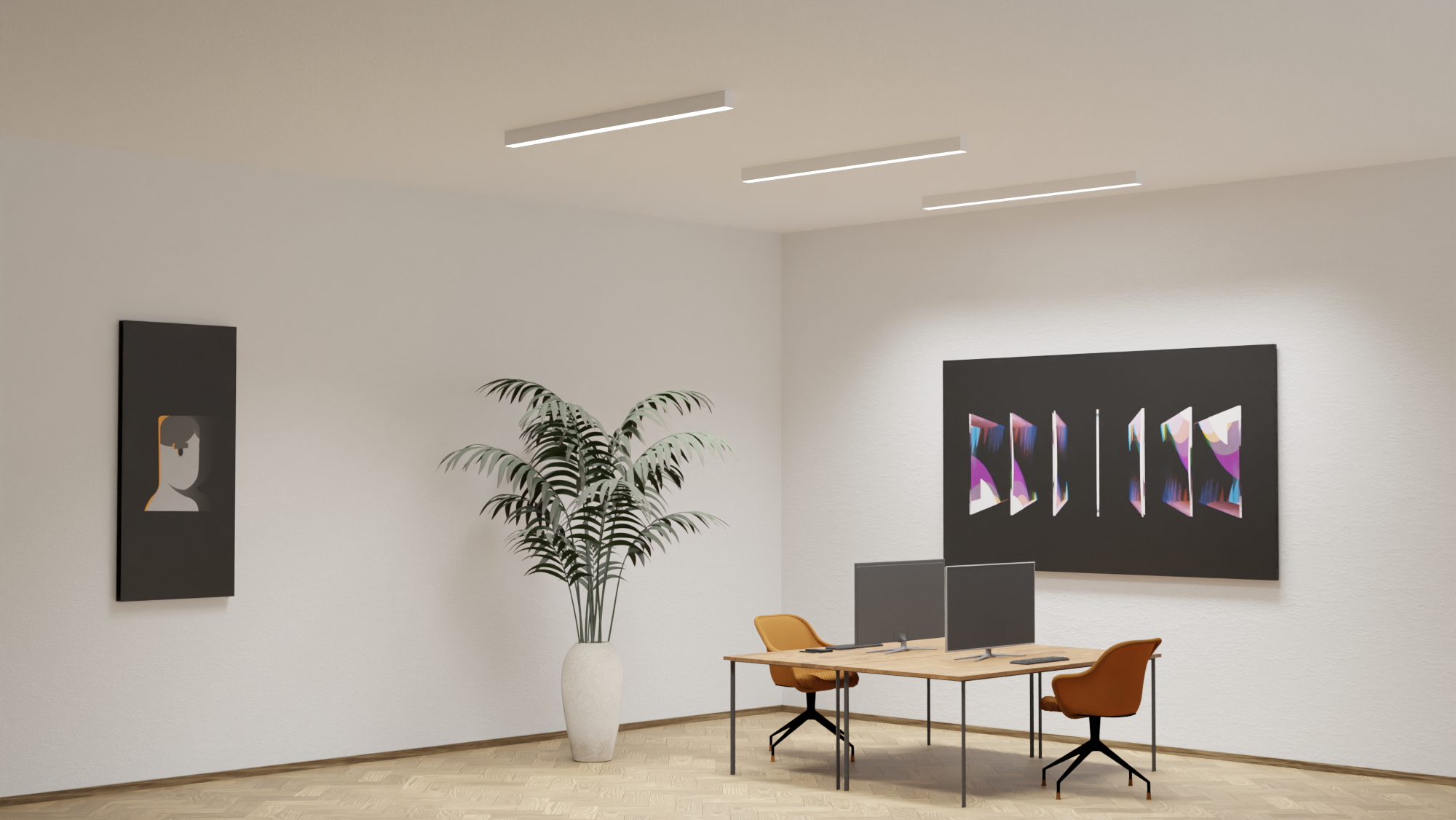 Frequently implemented lighting installation meeting minimum requirements (according to EN 12464-1:2021).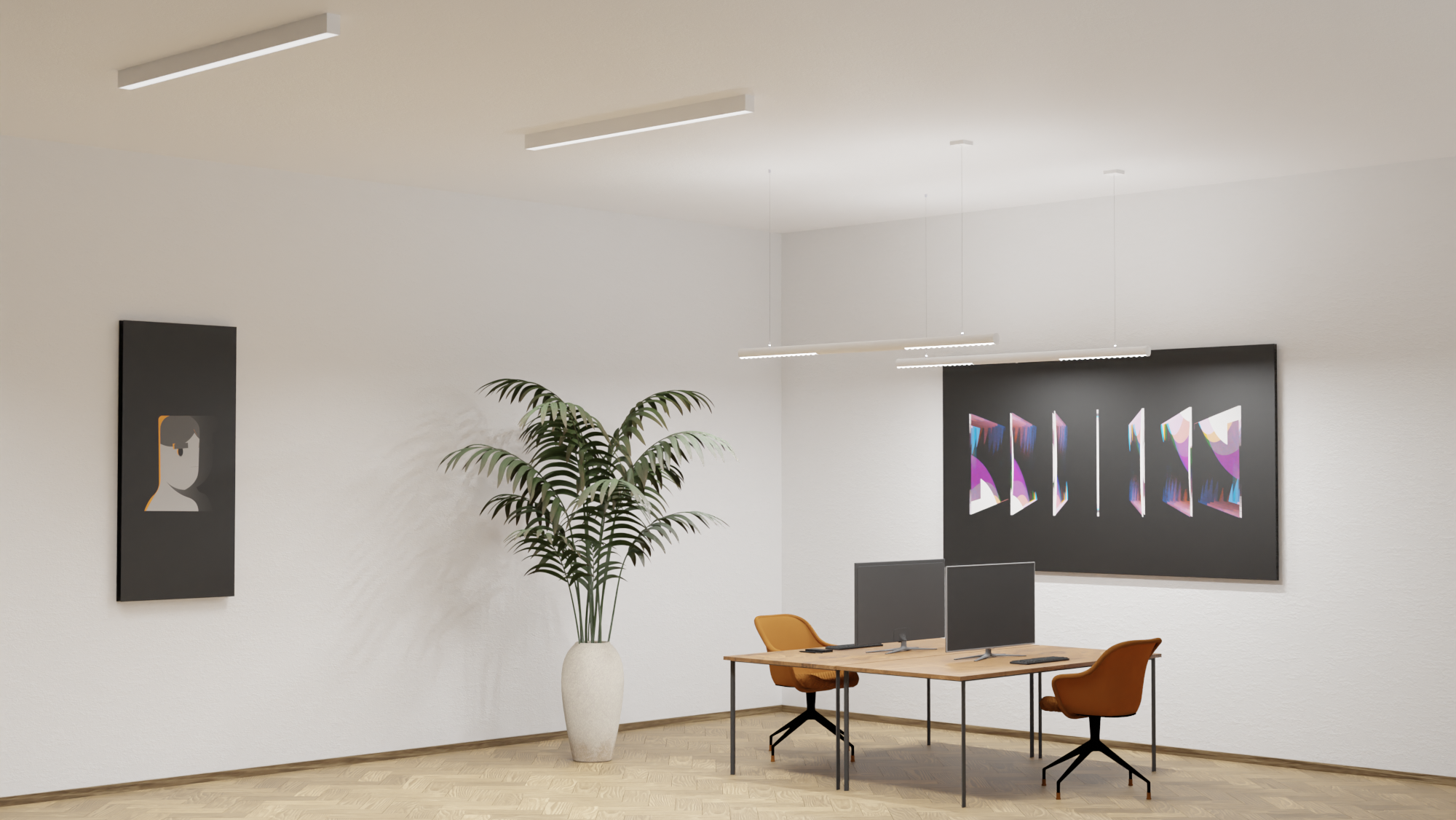 Standard-compliant lighting installation increased by 1 level of the illuminance scale according to the context modifiers.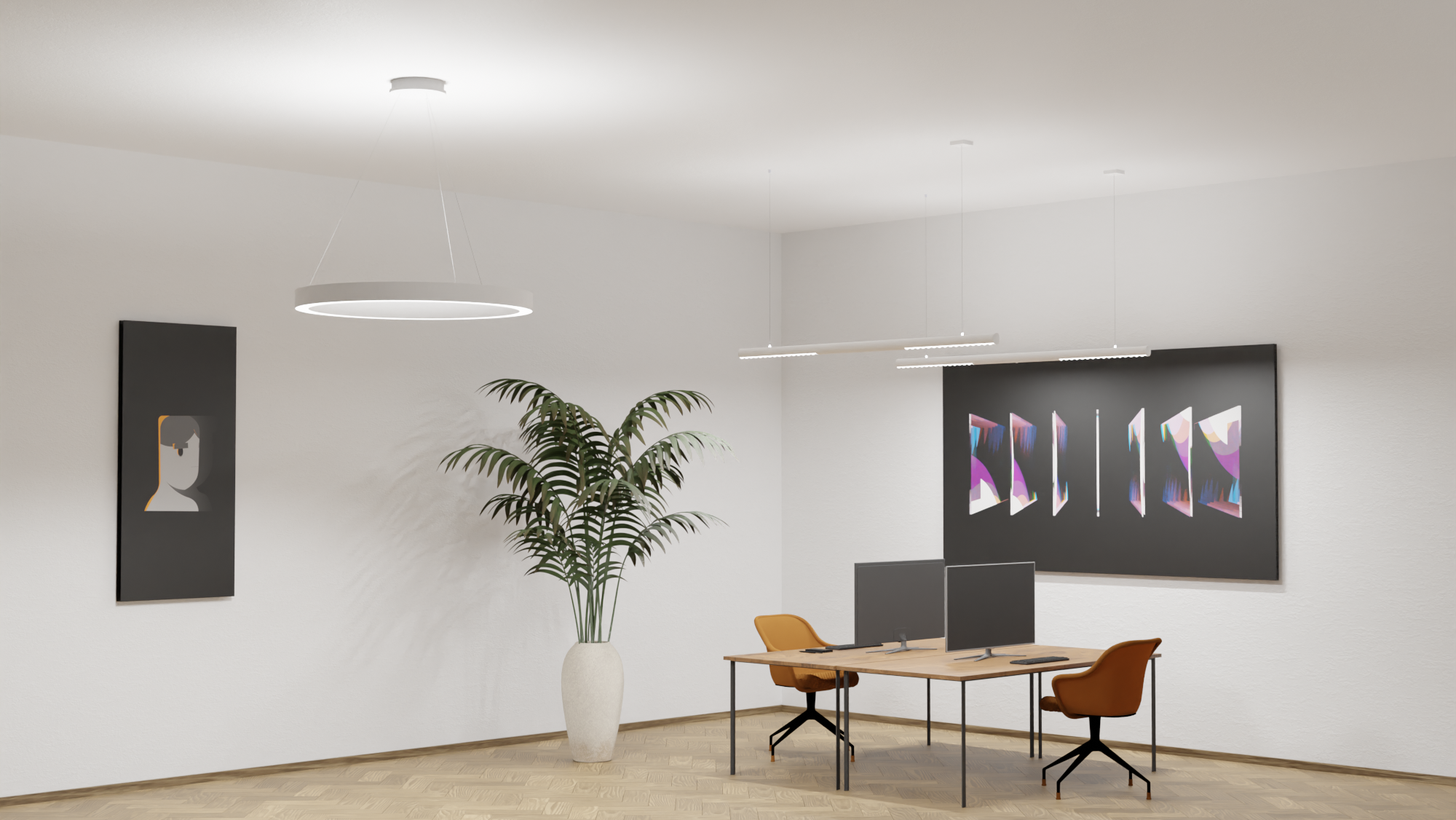 Standard-compliant lighting installation increased by 2 levels of the illuminance scale according to the context modifiers, melanopically effective for 32-year-old observers.
Benefitting from light culture
The following knowledge about lighting is intended to show options for a better lighting effect in the room and thus for human well-being. We recommend that companies, authorities, and supervisory authorities of public spaces appoint lighting officers in addition to safety officers and occupational physicians. These lighting officers should check the standard minimum requirements, and also recognise individual needs, for instance age-specific or dependent on visual performance, and recommend lighting improvements and accompany their enforcement. Light installations to brighten walls and ceilings can also be retrofitted to implement a melanopic and emotionally effective lighting effect.
What components are the part of light culture in the workplace?
Daylight supply
Daylight offers the highest quality of light and is free of charge. From the start of the building's planning, attention should be paid to a daylight supply with a daylight factor of >4% at each workplace.
Indirect component and accent lighting
A good lighting system has a high indirect light component of over 50% in addition to direct, diffuse downward ambient light. For a stimulating room atmosphere, direct, narrow-beam light components for plants, walls, pictures, etc. are urgently needed. Very bright wall and ceiling surfaces with > 300 lx, or ideally with ~900 lx, make the room appear larger and have a mood-enhancing effect.
Colour rendering
Colours affect our mood, so a light quality with a colour rendering of Ra>90 is recommended. Ideally, choose full-spectrum LEDs with Ra>97, which have a saturated cyan range that is crucial for circadian rhythm.
Dynamic light patterns
Light has a significant effect on mood – which is why it is so important that it matches natural daylight and the time of day. This helps us to orientate ourselves throughout the day and contributes to our well-being.From the start of the building's planning, attention should be paid to a daylight supply with a daylight factor of >4% at each workplace.
Light colour in public spaces
We recommend supporting starting work before sunrise with a colour temperature of 2700 K. By around 9:00, the colour temperature should be increased to 4800 K (as confirmed by user preferences). From 3:00 to 8:00 p.m., the colour temperature can then be lowered again to 2700 K.
Light colour in private spaces During the day, private areas often enjoy sufficient daylight. A light colour of 3000 K is suitable for working and cooking. When the sun has set, it makes sense to shift the colour temperature to 2000 K until bedtime.
Recommendation for working/cooking = 3000 K
Recommendation for dinner = 2700 K
Recommendation for relaxing 2400–1800 K
Ideally, common areas should be equipped with dimmable and colour-changing light sources to create a suitable atmosphere at all times. These are available on the market as Dim-To-Warm or Colour-Warm-Dimming or Tunable White luminaires.
Integrative lighting design
The illustration below shows selected light qualities and associated quality levels that contribute to a high-quality lighting solution. From a pale, contourless lighting effect to a lively, high-contrast, activating, and motivating lighting effect.
Visual comfort for workplaces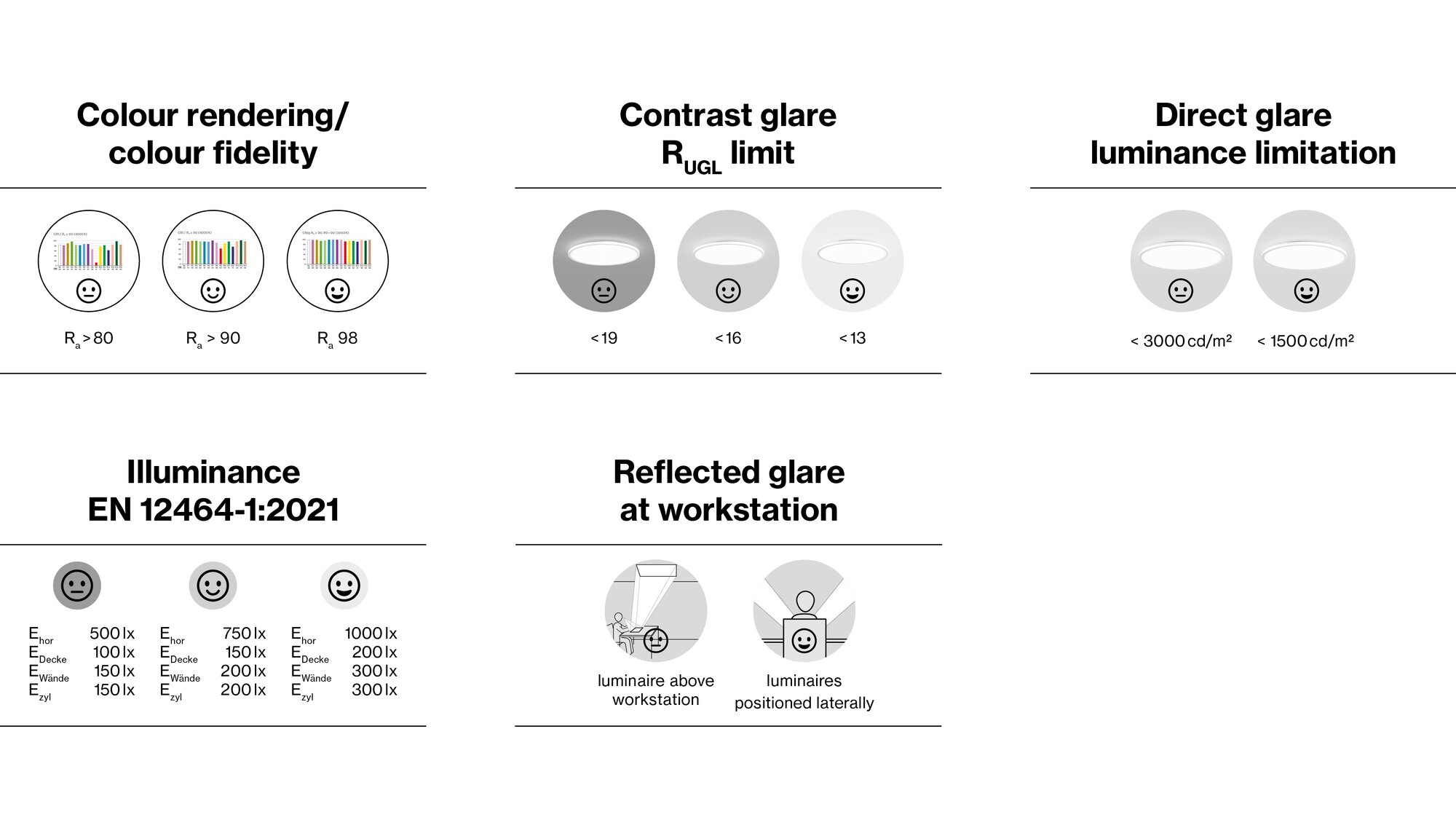 Emotional lighting effect