Patterns of time
Klanglicht 2023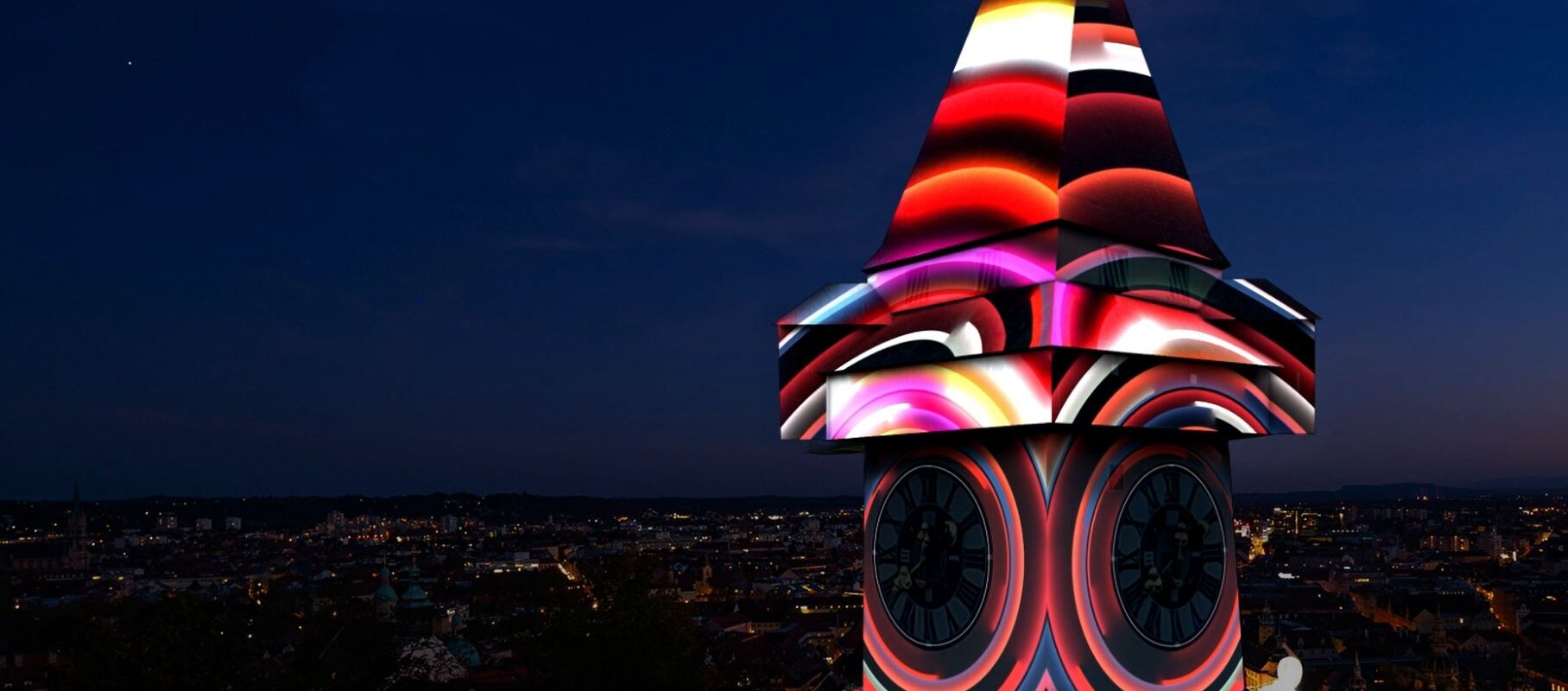 For this year's Klanglicht art festival, we have the pleasure of illuminating the city's landmark with the Catalan artist collective Onionlab. The multimedia installation "PATTERNS OF TIME" will transform the Graz clock tower into a light sculpture visible from afar for three evenings. With Patterns of Time, the Catalan artist collective follows the idea that human artistic creation is an expression of our relationship to time and space. They transform their thoughts into a story whose projection surface is the Graz clock tower. A powerful chronogram tells the story of how artists from different eras have interpreted the world around them, mirrored it and in turn shaped it themselves through their work. See the unique light installation for yourself from 25 - 27 October from 6 pm - 11 pm.
"Art is the most positive thing that humans leaves on earth."
Onionlab - the artist collective from Barcelona
Onionlab is a multidisciplinary studio that stages and produces audiovisual installations and exhibitions. With their work they create intersections between technology, design and art. Onionlab is based in Barcelona and works worldwide with more than 15 years of experience.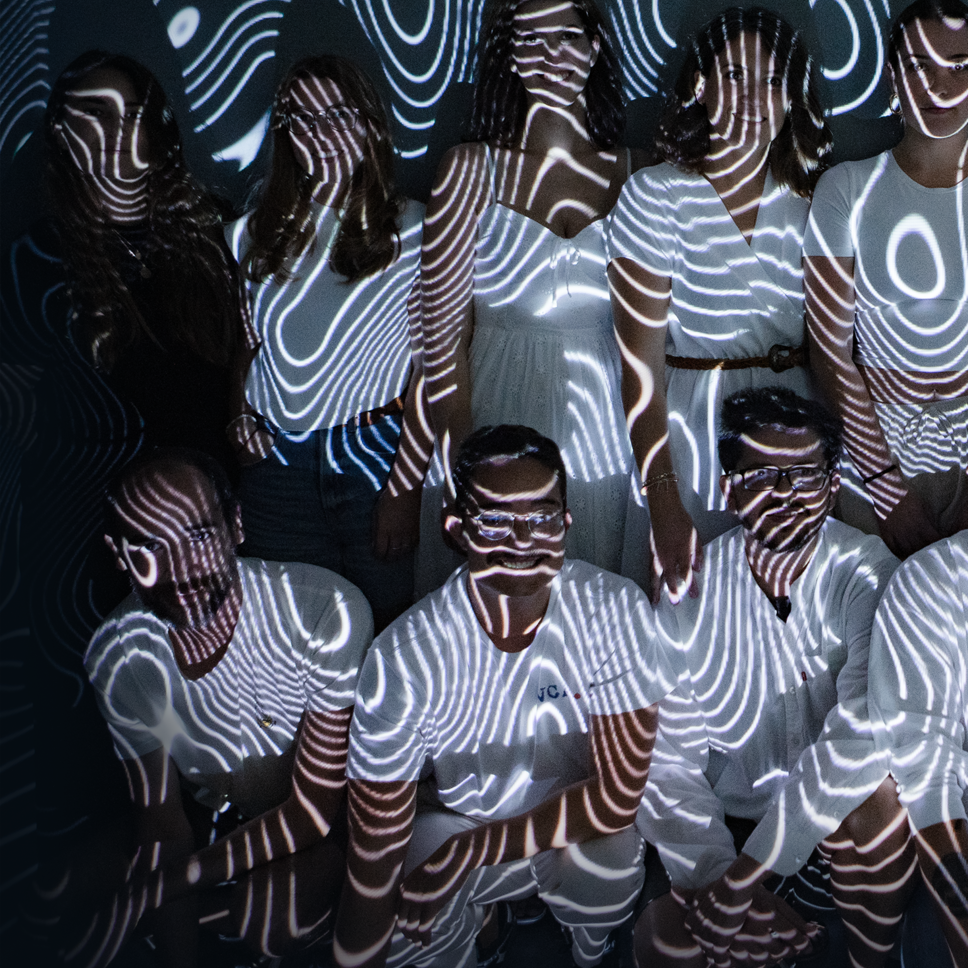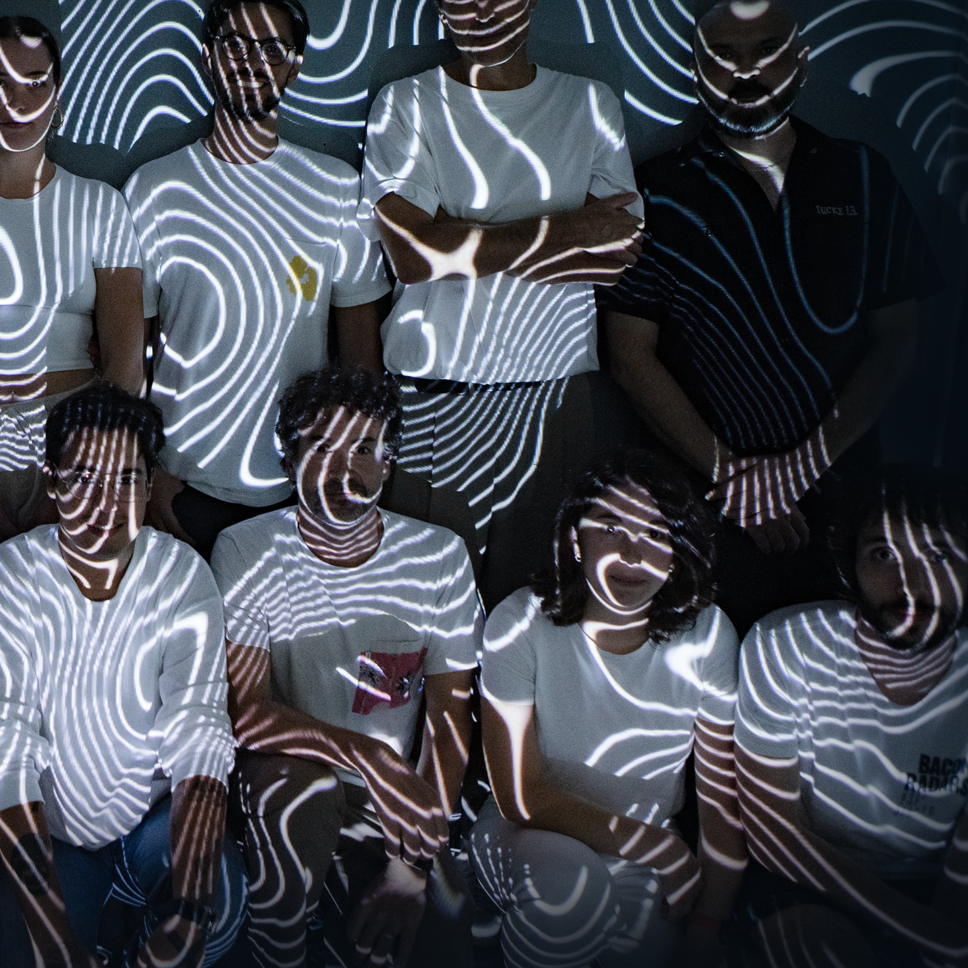 Right next to the artfully staged clock tower we invite you again to our XAL stand.
Wednesday, 25.10.23 from 6 p.m.
With drinks, entertainment and from a deck chair you can enjoy the unique show: Take some time out and let yourself be whisked away on an intense journey of light and sound. In addition, you are also welcome to take the opportunity to stage yourself in our Photobooth with our rope-like light JANE. If you would also like to learn more about our work or our products, take a look at our careers page.
Get more information